10 Brilliant Closet Organization Ideas To Obsess Over! Are your closets bursting at the seams and a jumbled mess? Get all that closet chaos under control with these 10 brilliant closet organization and storage ideas to obsess over – for your clothes, jewelry, shoes, belts and ties!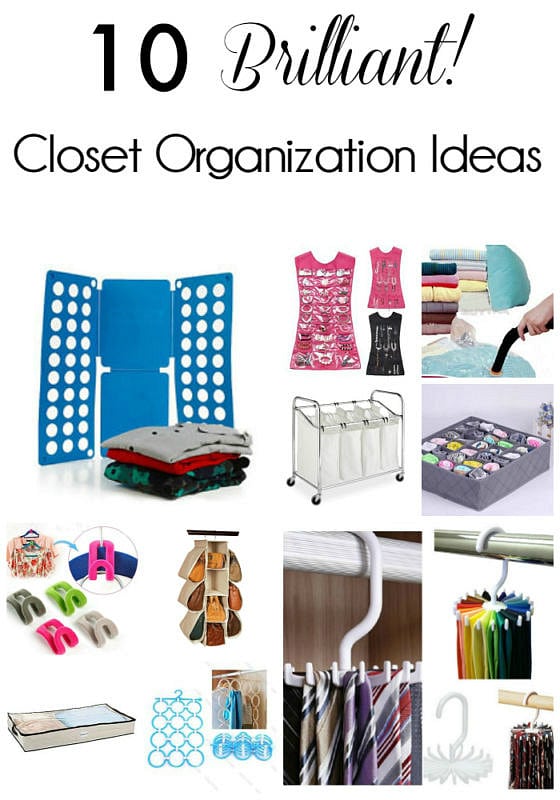 This past weekend I tackled my closet – it was such a mess! Clothes had fallen off the shelves…my shoes were every which way….but I took Sunday afternoon to tidy up and wow does it feel AMAZING to have it under control again!
Remember to clean out and organize your closet with these helpful organizers during your spring cleaning!
Here are 10 Brilliant Closet Organization Ideas that I use and hope you'll obsess over them too!
This post contains some affiliate links for your convenience. Click here to read my full disclosure policy.
1. Clothes Folding Board – for perfectly folded towels, button down shirts, polo shirts and T shirts!
I love mine! This folding board folds shirts neat and tidy just like the ones on the store shelves! This is a great idea to make folding laundry fun for the kids too!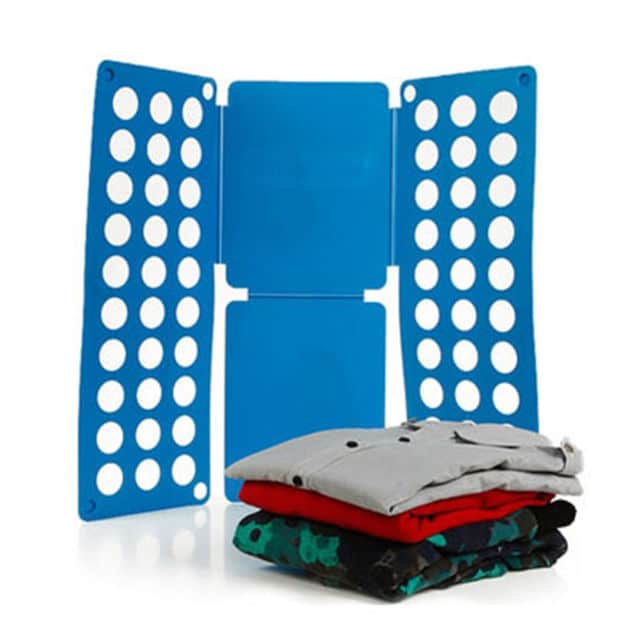 2. Vacuum Seal Storage Bags – I ADORE these clever compressed vacuum seal storage bags! Air is removed from the bag with your vacuum cleaner to 'shrink' your clothes and bedding to a smaller size.
I use these clever storage bags to store and flatten extra throw pillows that I'm not using right now! Saves so much space!
Air is removed from the bag with your vacuum cleaner to 'shrink' your clothes, throw pillows and bedding to a smaller size.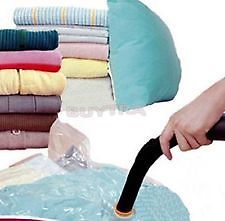 3. Hanger Hooks – Expand what you can hang on each hanger with these little hanger hooks. Clever closet organization idea!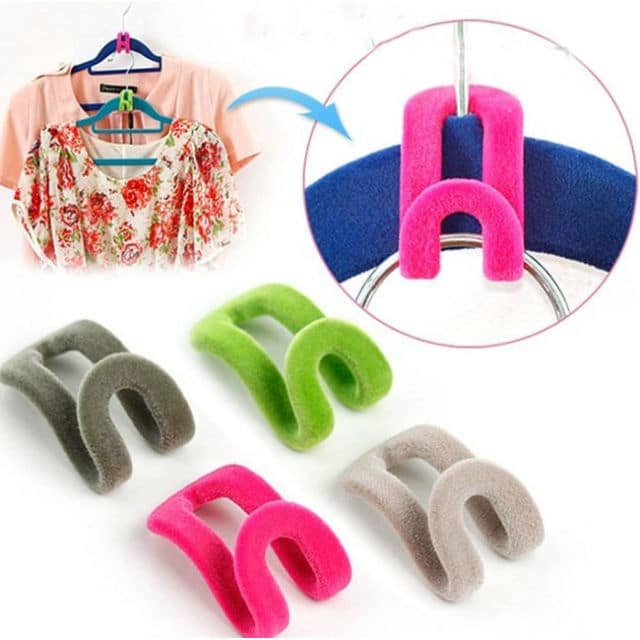 4. Hanging Purse Closet Organizer – Keep your evening bags, clutches and hand bags dust free and with in eye sight …with this clever hanging purse organizer!

5. Is it a dress? No it's a hanging jewelry organizer! How fun! This keeps your jewelry from tangling and easy to find in the clear pockets!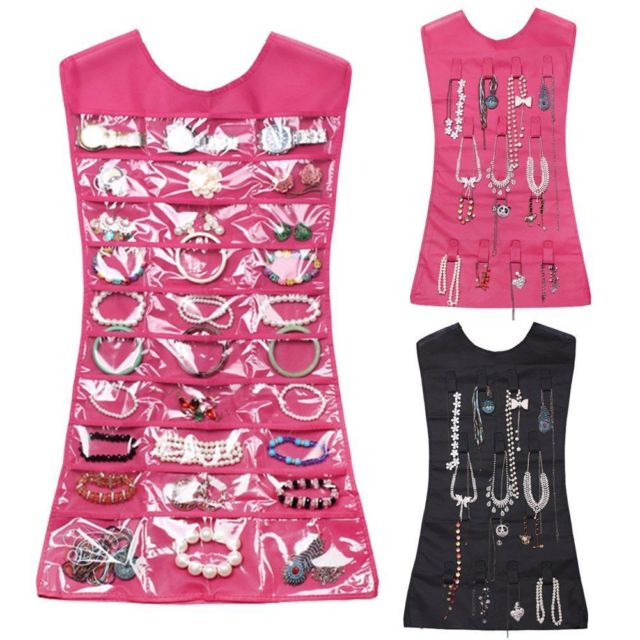 6. Scarf Organizer for your closet- Scarves can be tricky to organize and hang! A scarf ring hanging system holds each one separately so they are easy to find! Great way to save space too!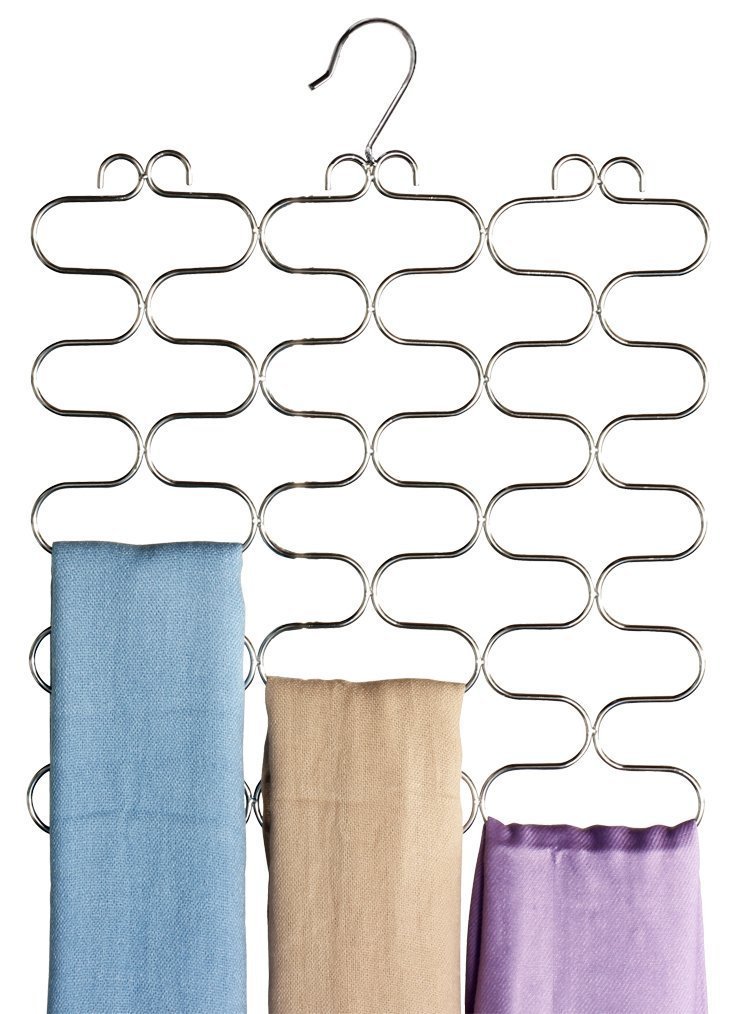 7. Tie and belt organizer – This brilliant tie and belt organizer spins! It's like a lazy susan for belts and ties – how cool!! Keep it by his dress shirts and pants so he can easily find the perfect tie to go with each shirt, the right belt with each set of pants!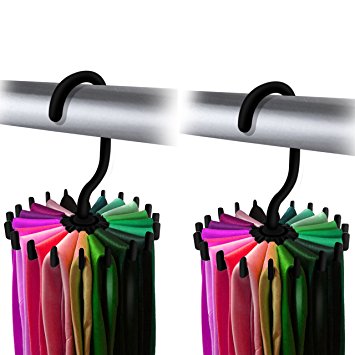 8. Laundry Hamper Organizer – Every closet needs a good laundry hamper like this. Organize and separate your delicates and colors with separate compartments! I love the wheels!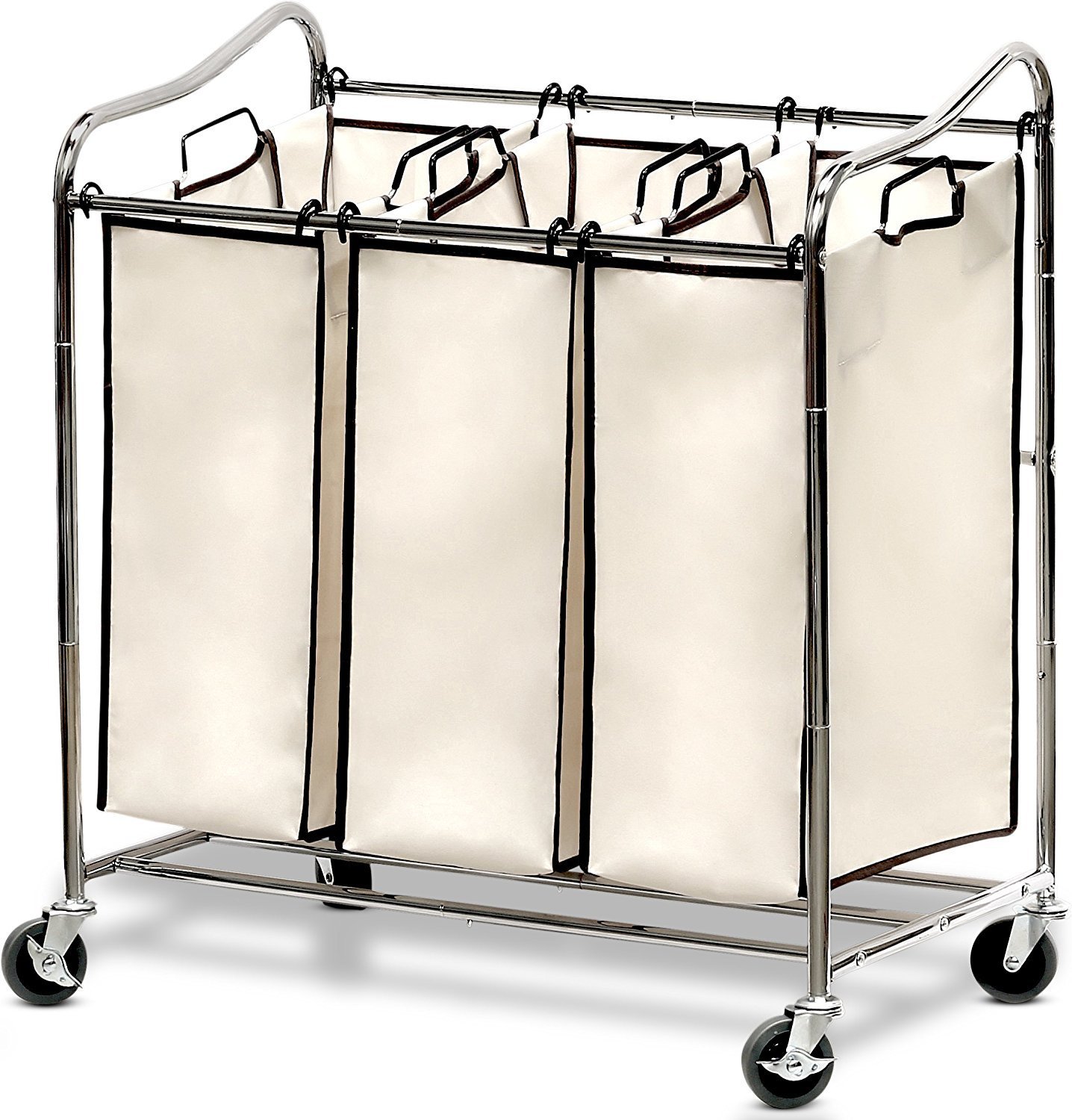 9. Under Bed Storage Containers: Make extra room in your closet by using these under bed storage containers to store seasonal clothing and bedding.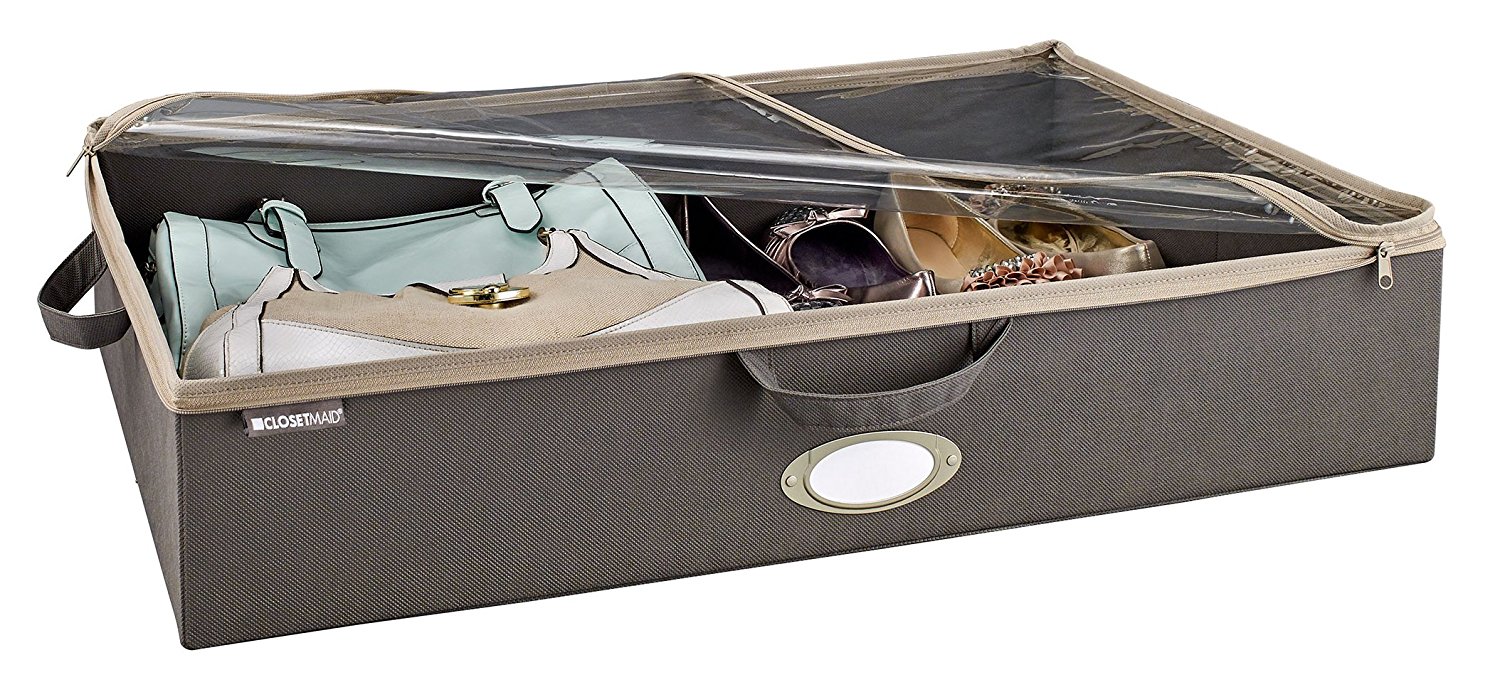 10. Underwear and sock organizer: Instead of piling underwear, bras and socks in a drawer haphazardly use a clever organizer like this one to keep them neat and tidy!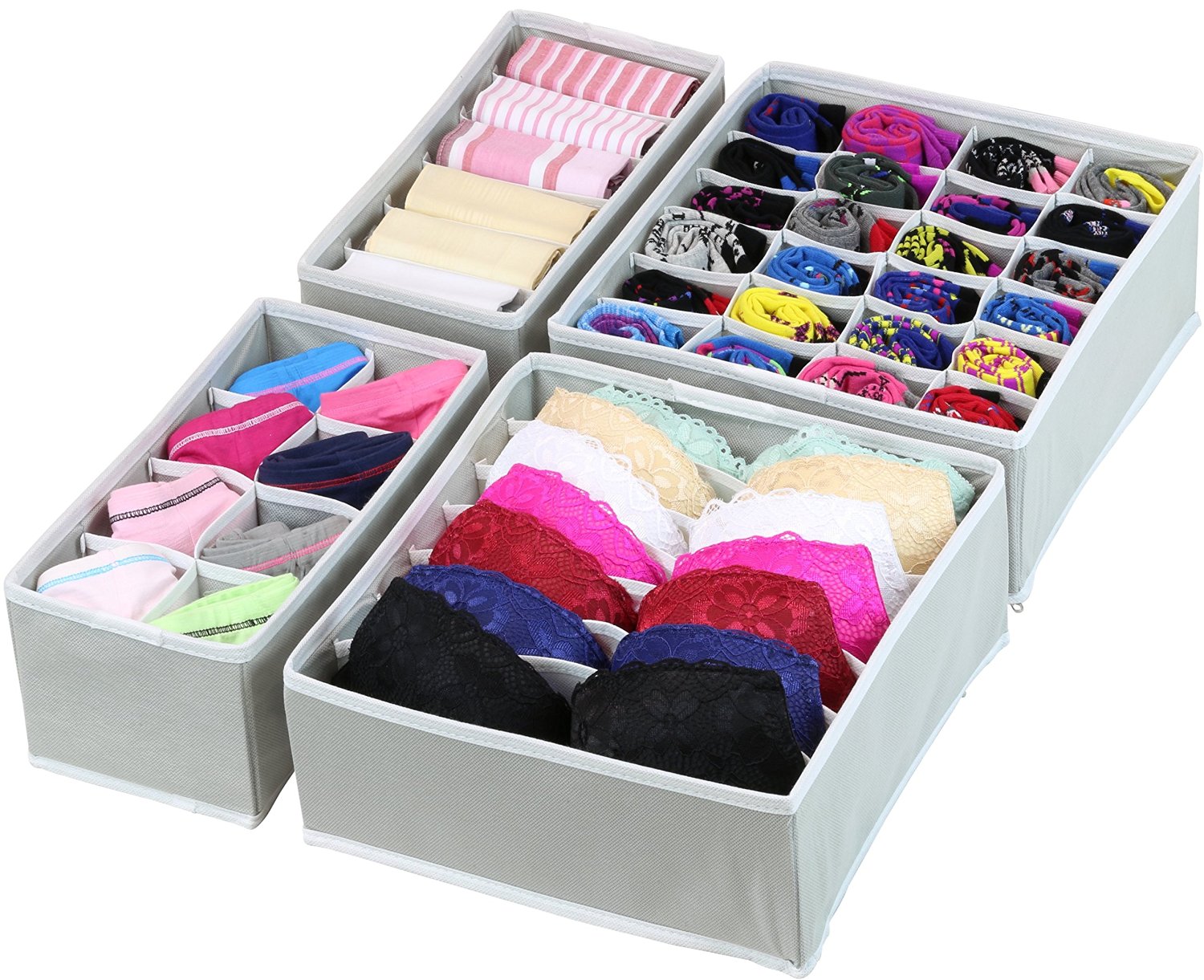 …and a bonus!
11. Clear shoe storage boxes – these clear plastic storage boxes will keep all of your shoes and sandals dust free and super organized!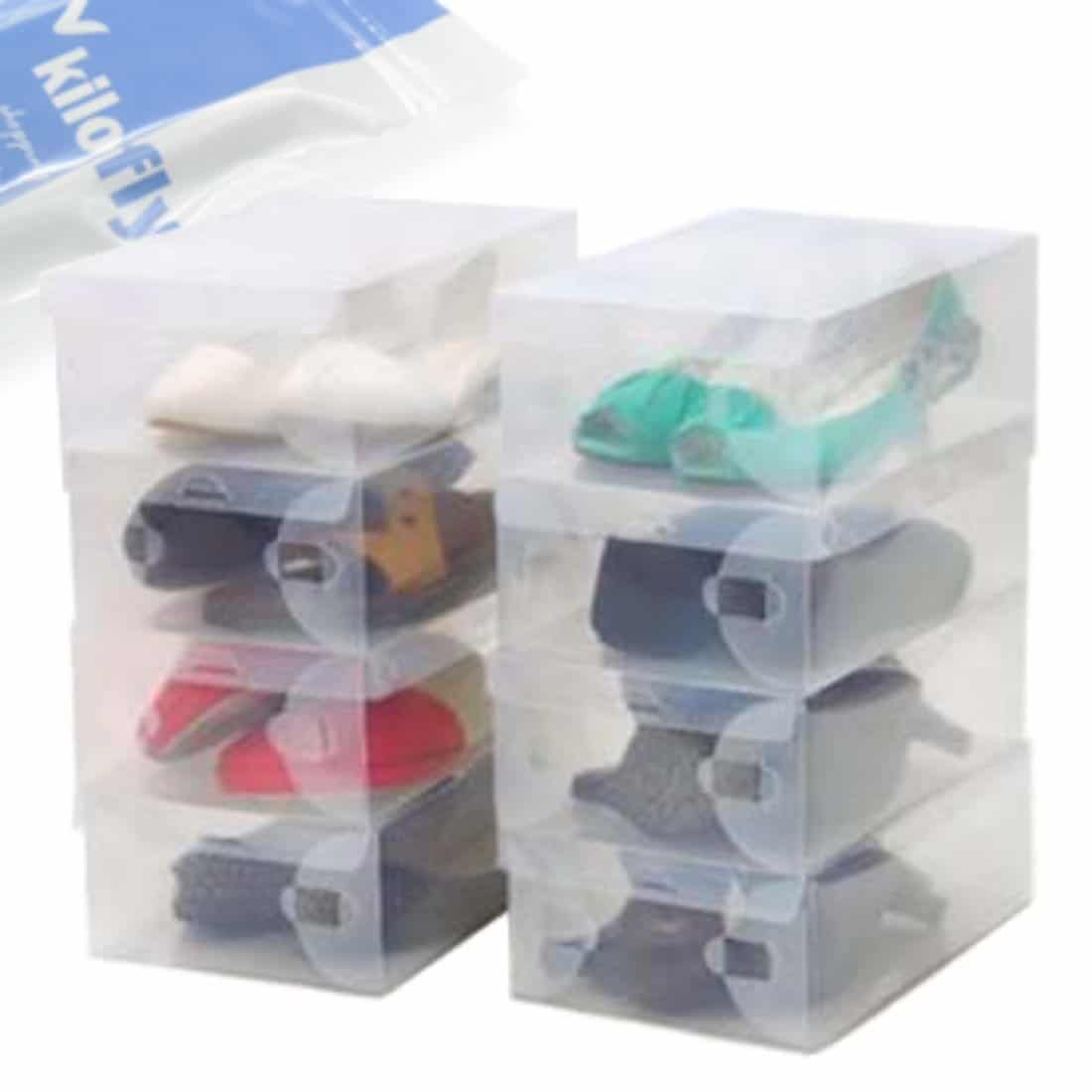 What closet organization ideas do you use and love?
You may also like:
70 Plus Organization and Storage Ideas to Declutter Your Life
Five Easy Freezer Organizing Ideas