See these 10 Essential Ideas for an Elegant Nursery – stylish furniture designs and decor ideas that will grow with your family!

10 Essential Ideas for an Elegant Nursery
I'd like to extend a huge thank you to Serena & Lily for partnering with me in this sponsored post! All of the opinions expressed are 100% my own.
If you are expecting or know someone that is expecting then this post is for you!
As an Interior Decorator, one of my favorite rooms to decorate for my clients is the nursery! I love creating elegant nursery ideas that are the perfect combination of soft sophistication, sweetness, whimsy and function!
So does Serena & Lily!
They have just re-launched their amazing nursery line with a slew of new additions infused with wonder!
This post contains affiliate links, which means that if you make a purchase after following a link I may receive, at no cost to you, a commission on the sale. Funds from affiliates help pay for web hosting, domain registration, email delivery, and other fees to keep settingforfour.com up and running. Thanks for your support!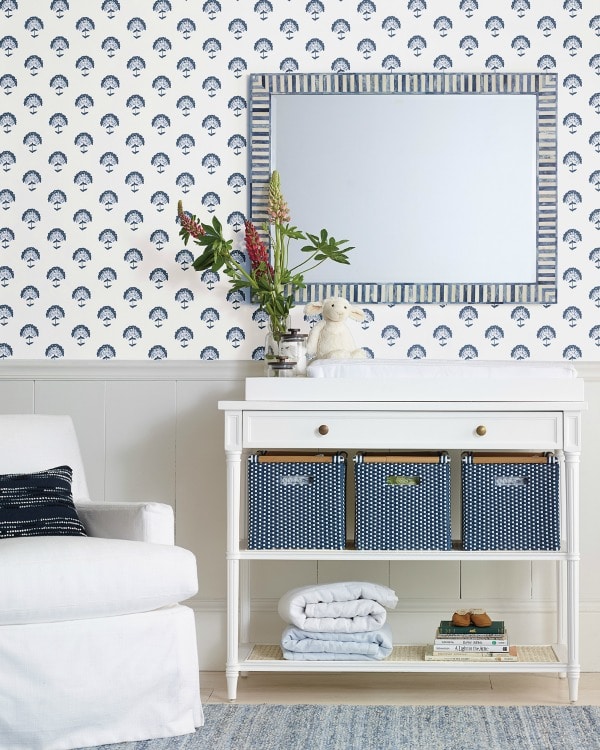 Serena & Lily is dedicated to creating a happy nursery – all of their pieces balance sweet with sophisticated and are designed to inspire you as a parent and your baby too!
Today I'm sharing with you a look into their gorgeous and functional new pieces that create a nursery with style.
They flow seamless with the rest of the home, yet provide all the functions that a nursery requires!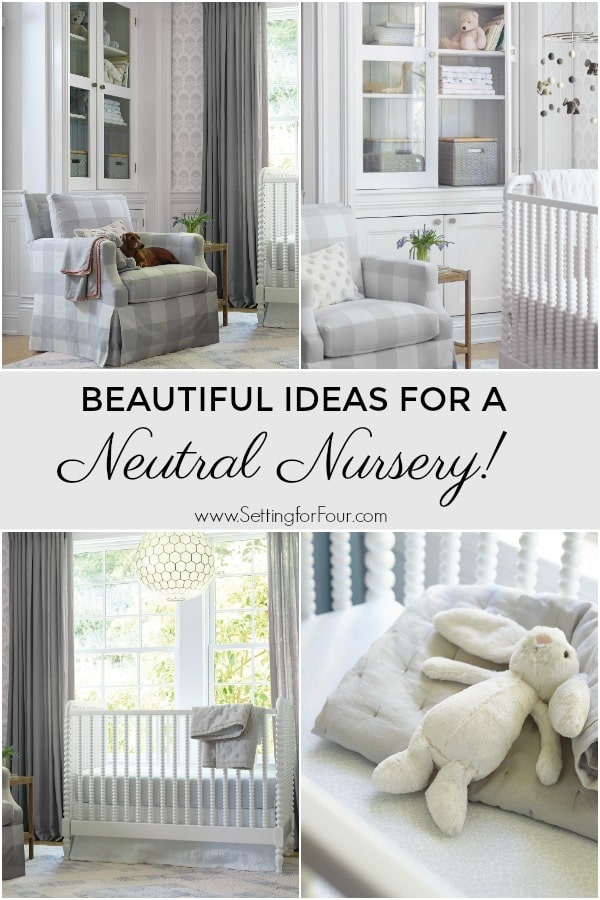 When you are creating a nursery, infusing it with your style will ensure that you will enjoy all the time you spend there.
Serena & Lily makes that easy with 14 different looks to draw inspiration from!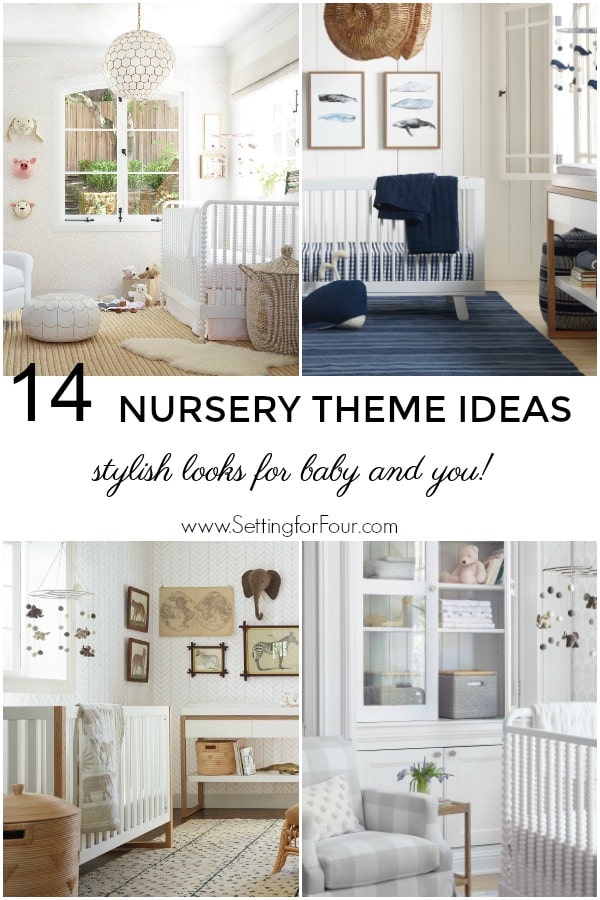 My favorite look is 'The Dreamer" – it has neutral nursery decor that has gorgeous pattern and texture!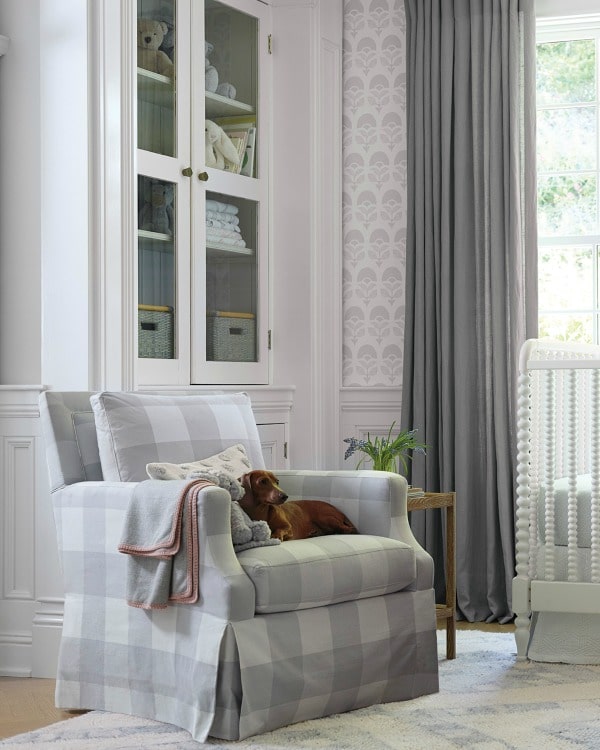 So let's look a the 10 Essential Ideas for an Elegant Nursery!
Nursery inspiration for a girl as well as nursery inspiration for a boy.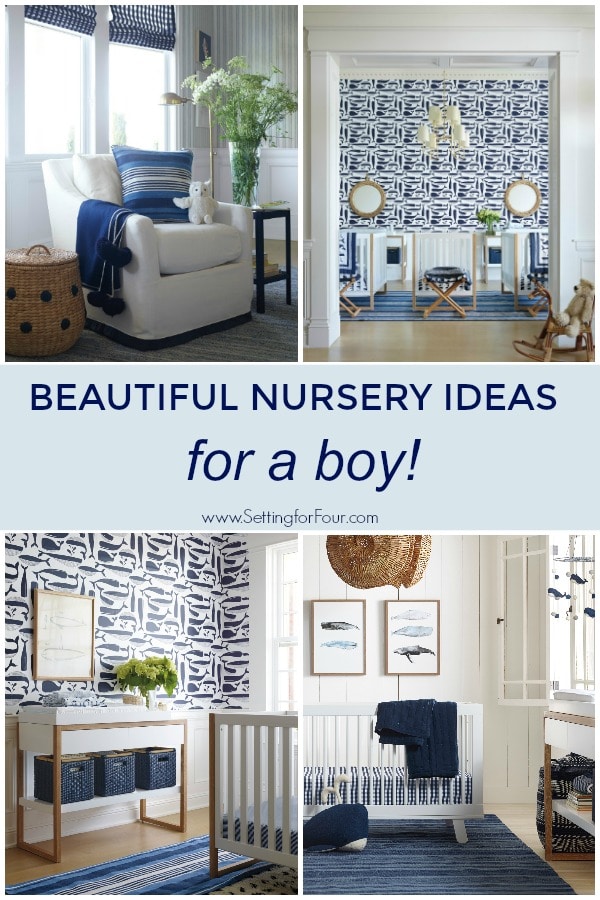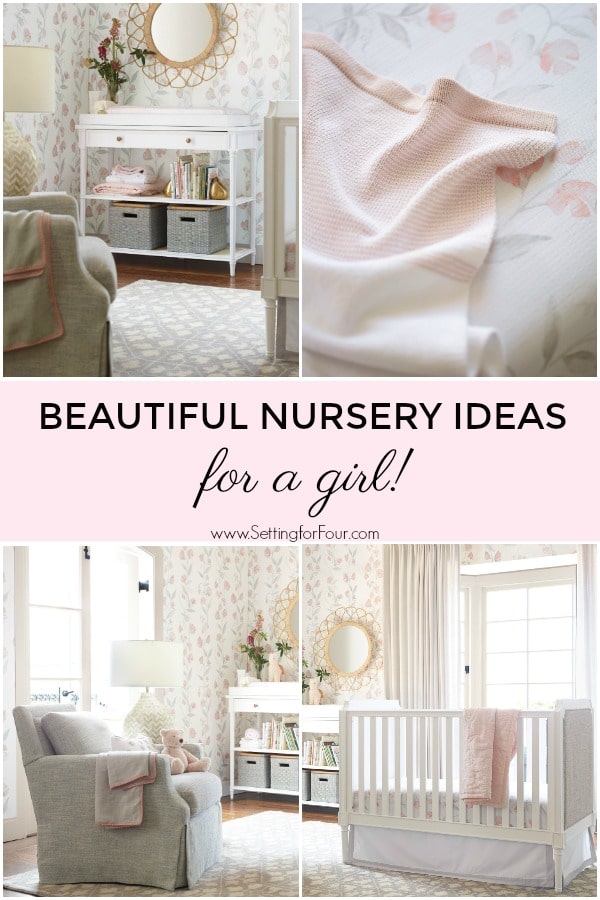 1. A Crib That Transforms to Toddler Bed
It's important in my opinion, to purchase a crib that transforms later to a toddler bed as your baby grows!
It saves you time shopping for another bed and money on another piece of furniture!
Serena & Lily has 4 new styles of cribs to choose from – including traditional crib styles and more modern nursery ideas!
They also sell crib mattresses that fit their cribs for one stop shopping! How convenient!
Which crib is your favorite? My favorite is this one pictured below.

CLICK ON THE IMAGES BELOW TO SEE MORE ABOUT EACH ITEM!

2. Changing Table and Console With Growth Potential
Buying a changing table and console combination is another way to make your furniture purchases more sensible!
When your child is out of diapers you can simply remove and store the changing tray and use the console for clothing storage!
I love these Serena & Lily neutral baby room styles and this console: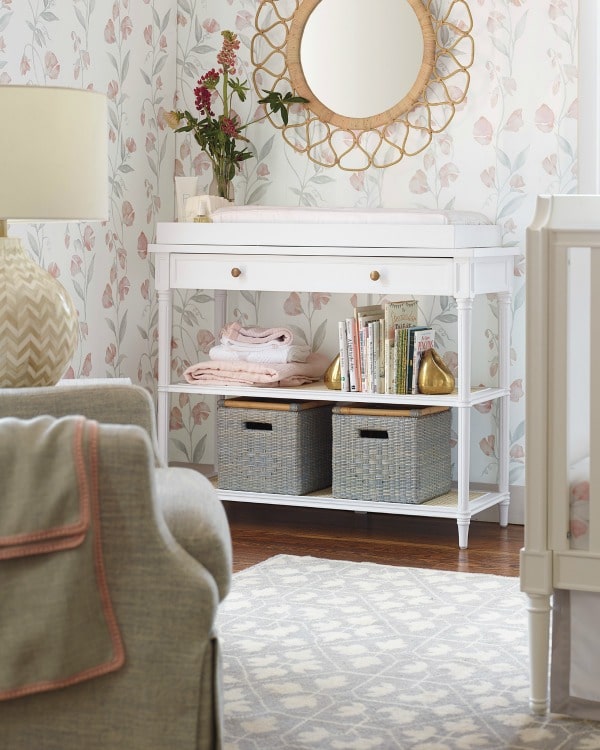 3. Changing Pad and Changing Top Tray
Make diaper changing a breeze with Serena and Lily's new organic waterproof changing pad and changing top tray that has compartments to store wipes and lotions as you need them!
Place them on their new nursery dresser pieces for instant function that doesn't compromise style.

4. Comfy Glider Chair
Every weary parent and every crying baby needs a comfy glider chair! I love this one!
Rocking your child to sleep or when they are sick is such an amazing bonding experience!
Serena & Lily's upholstered pieces are designed with sink-in comfort and 150 fabric options, including Perennials® performance fabrics.


5. Sweet Crib Bedding
Deck your crib out with these beautiful blue, pink or neutral crib sheet and blanket patterns!
Serena & Lily has curated a stunning variety of colors and patterns that infuse sweetness with wonder!
It's peace of mind knowing that their crib sheets are breathable and Oeko-tex certified.

6. Calm Lighting
Good lighting that can be dimmed is so important for a nursery!
Combining great overhead lighting (check out Serena & Lily's stunning chandeliers!) along with a table lamp or floor lamp for ambient lighting is essential.


7. Essential Storage
A nursery needs storage, storage and more storage! The drawers in a dresser will get filled in a jiffy so it's important to have baskets for toy storage and extra diaper and clothing storage.
Having a basket filled with baby lotions and wipes is a handy way to keep all of those supplies within reach.

8. Mobile for Baby
Serena & Lily's mobiles are stunning and so fun! It's the cherry on the cake for a neutral modern nursery design!
Won't your baby absolutely adore looking up at this bunny, elephant or whale mobile? I think so!


9. Cuddly Hooded Towels
Bath time isn't complete without cuddly hooded towels! Serena and Lily have you covered with these soft Turkish cotton towels that are free from harmful toxins and safe for baby's skin.

10. Cozy Rug
A cozy rug is a nursery decor idea that will layer in beautiful pattern, texture and softness as your baby begins to crawl. Wether you have hardwood floors or wall to wall carpeting these rugs are a fabulous way to add warmth and style to your nursery!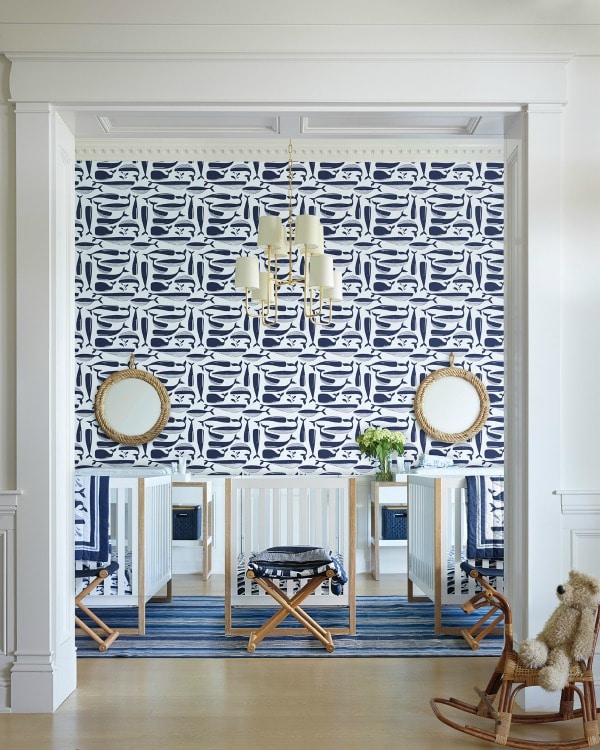 See all of Serena & Lily's new nursery arrivals here and their rooms by look here!
I know you'll find pieces that are perfect for your baby's nursery!
I hope you enjoyed these 10 Essential Ideas for an Elegant Nursery! What is your favorite item from Serena & Lily's new nursery launch?
You may also like:
10 + Best Kids Books For Bonding And Learning
5 Decor Tips for Creating a Timeless Kids Bedroom
Best Toys for Kids Of All Ages Gift Guide