Hello friends! It's time for another Thrift Store Decor post and today I'm sharing with you how to 'tint' glass with a beautiful vase I found at my thrift store! This DIY does not actually tint the glass – it's a little trick to make it LOOK tinted!
And the beauty of this DIY is that you can use any color you want and it's temporary – so you can use the vase over and over again! You can use it's original clear glass look or change the color from time to time! This is a very flexible DIY decor project that can have many looks!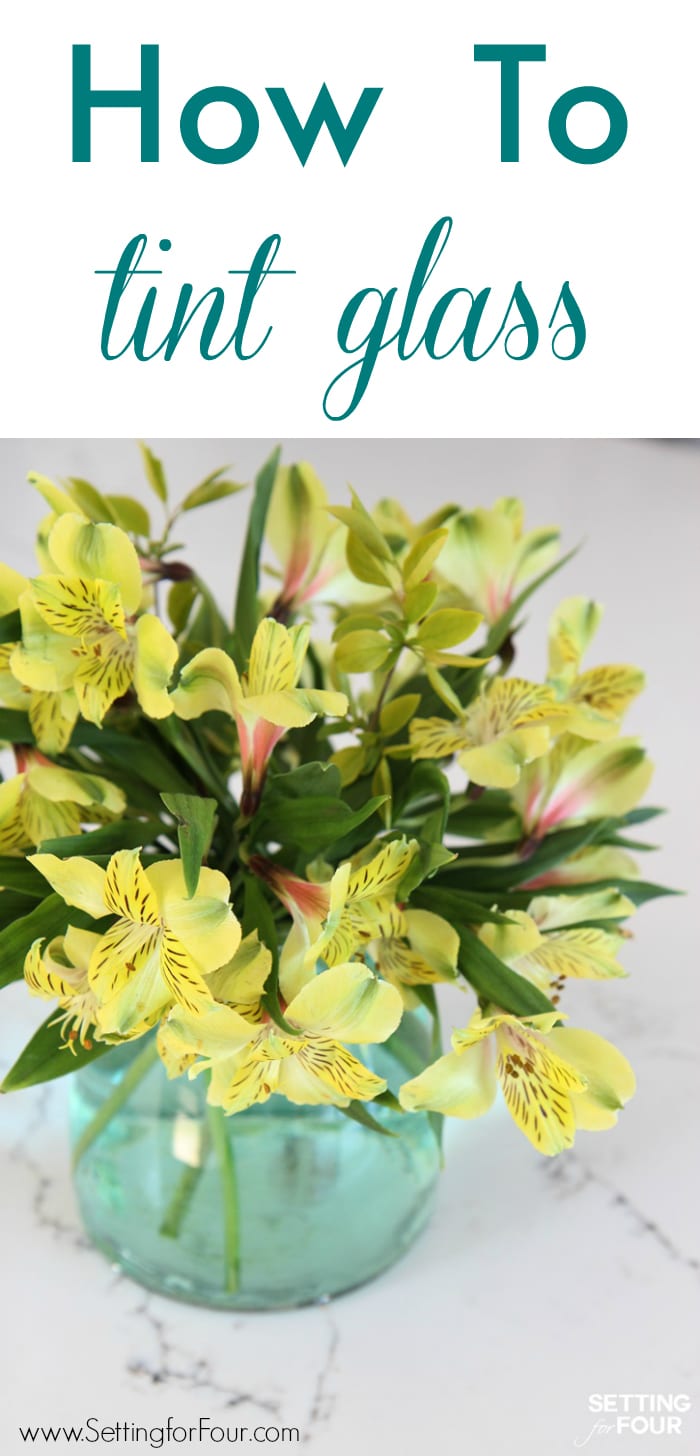 Thrift stores are a fabulous place to buy vases inexpensively! I buy a lot of my vases at the thrift store – it's nice to have a few vases on hand, in different sizes for different sized bouquets!
I also like to keep a few vases on hand for hostess gifts…if I'm giving flowers to the hostess of a party I like to put them in a vase of water before gifting.
I love to include a vase so that the hostess doesn't have to stop her party to put the flowers in water and she gets to keep the vase as part of the gift!
How to 'Tint' Glass
You'll need these supplies:
Vase – I bought mine for a mere 2.99 at the thrift store; it was covered in tape but it came off easy with soap and water!
I love the shape of this vase with it's broad base and narrower top – it's a perfect size and shape for hydrangea arrangements and the Alstroemeria (Peruvian lily) flowers I bought at the grocery store.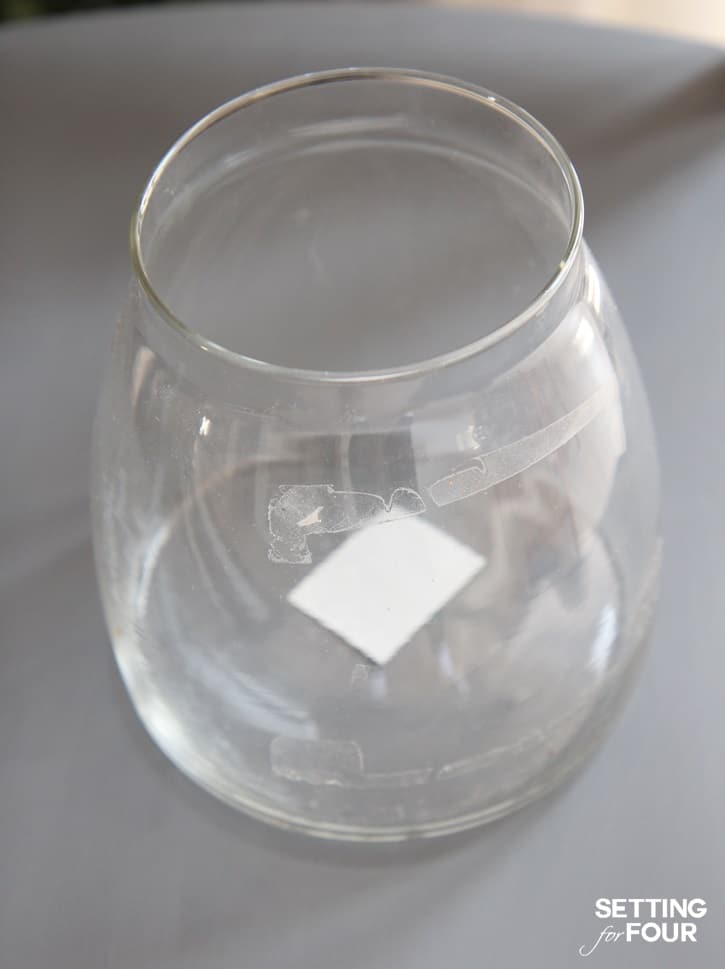 This post contains some affiliate links for your convenience. Click here to read my full disclosure policy.
Flowers – I used yellow Alstroemeria flowers; also called Peruvian lily.
Spoon
Water
Instructions:
Fill the vase with water.
Add one or two drops of food coloring to the water to create the color you want. I made this pretty sea glass green color by adding one drop of blue and one drop of green food dye into the vase of water. Use a spoon to mix. Then I just added more clear water from the tap until it turned this color! This is the secret trick to tint glass!
Use the pruning shears to trim the stems of the flowers.
Tip: Remove all the leaves that will be under water! The flowers will last a lot longer if you do this step.
Add the flowers to the vase and move them around until they sit the way you like! (Don't worry – the flowers won't turn color unless you use a LOT of food dye. I made this arrangement a week ago and it didn't turn the flowers blue at all, they remained their original color.)
'Tint' a Glass vase:
This is a great idea for table centerpieces for parties and wedding receptions/showers. You can coordinate the party and wedding colors!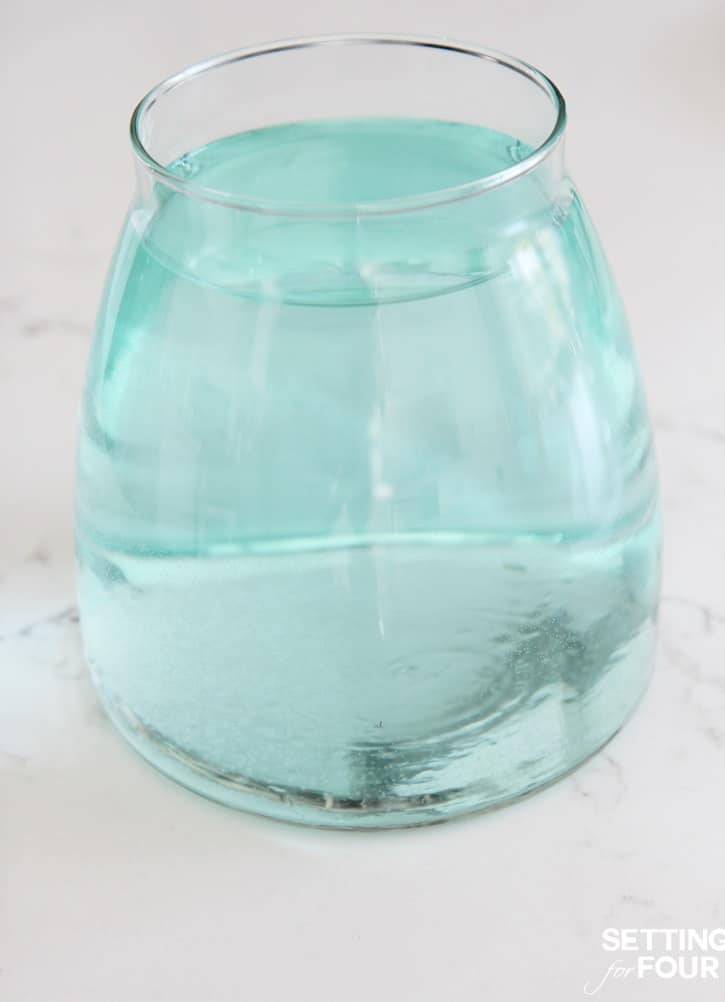 Peruvian lily: Aren't they gorgeous? They are really inexpensive and come in lots of different colors.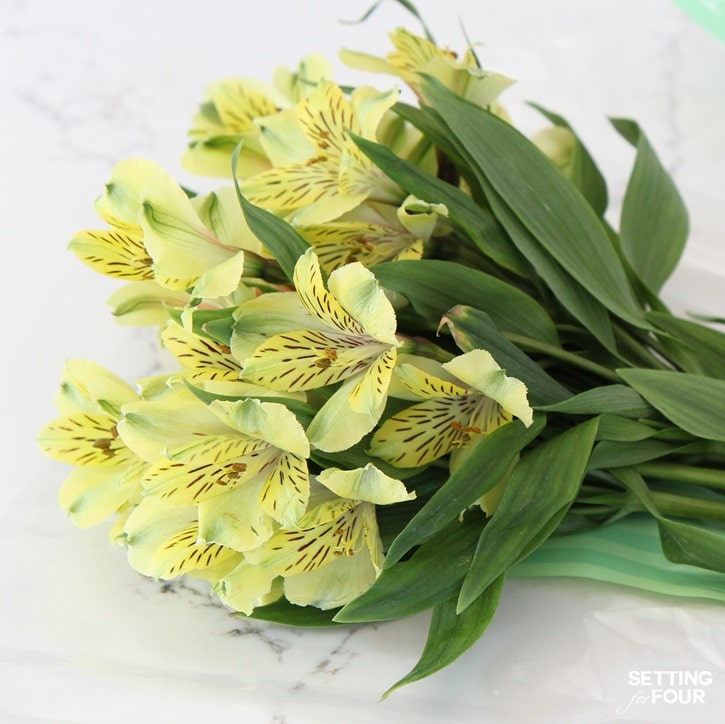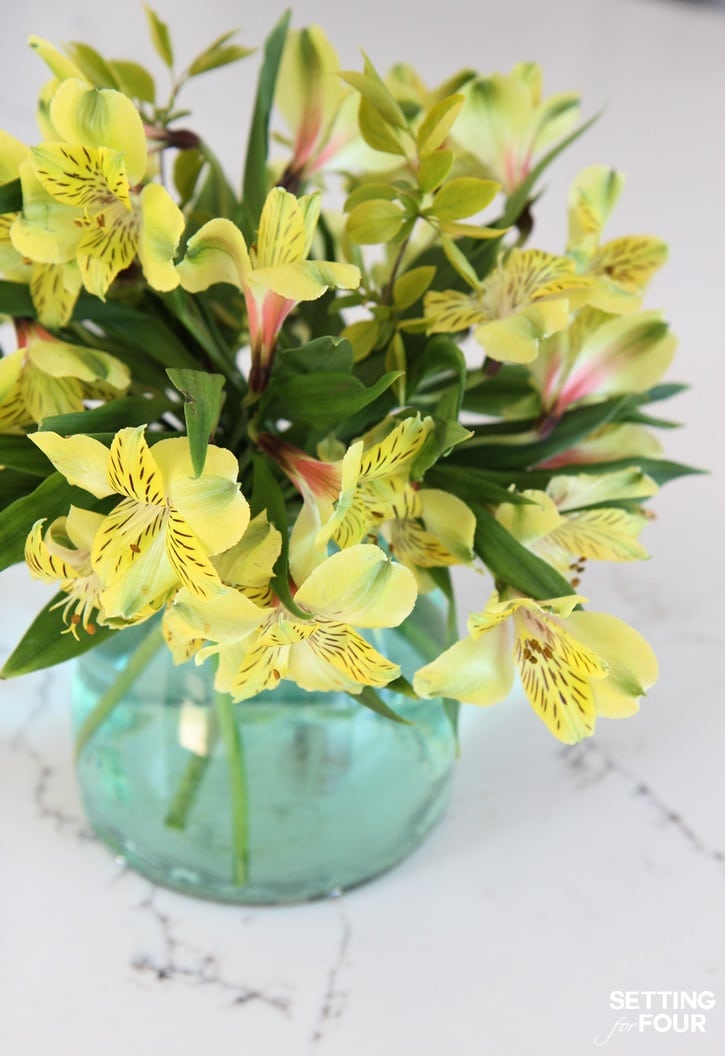 Such a pretty floral centerpiece!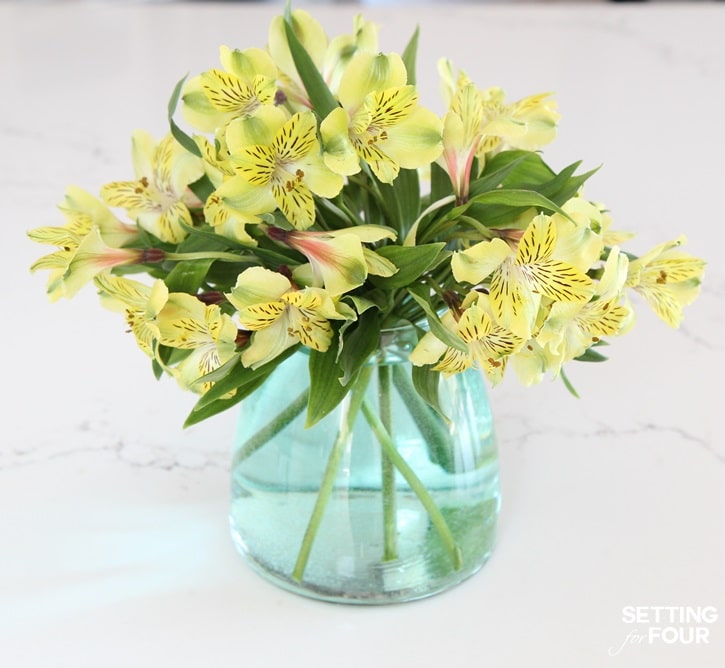 I hope you like my little secret on how to tint glass with a thrift store vase!
Happy Thrifting!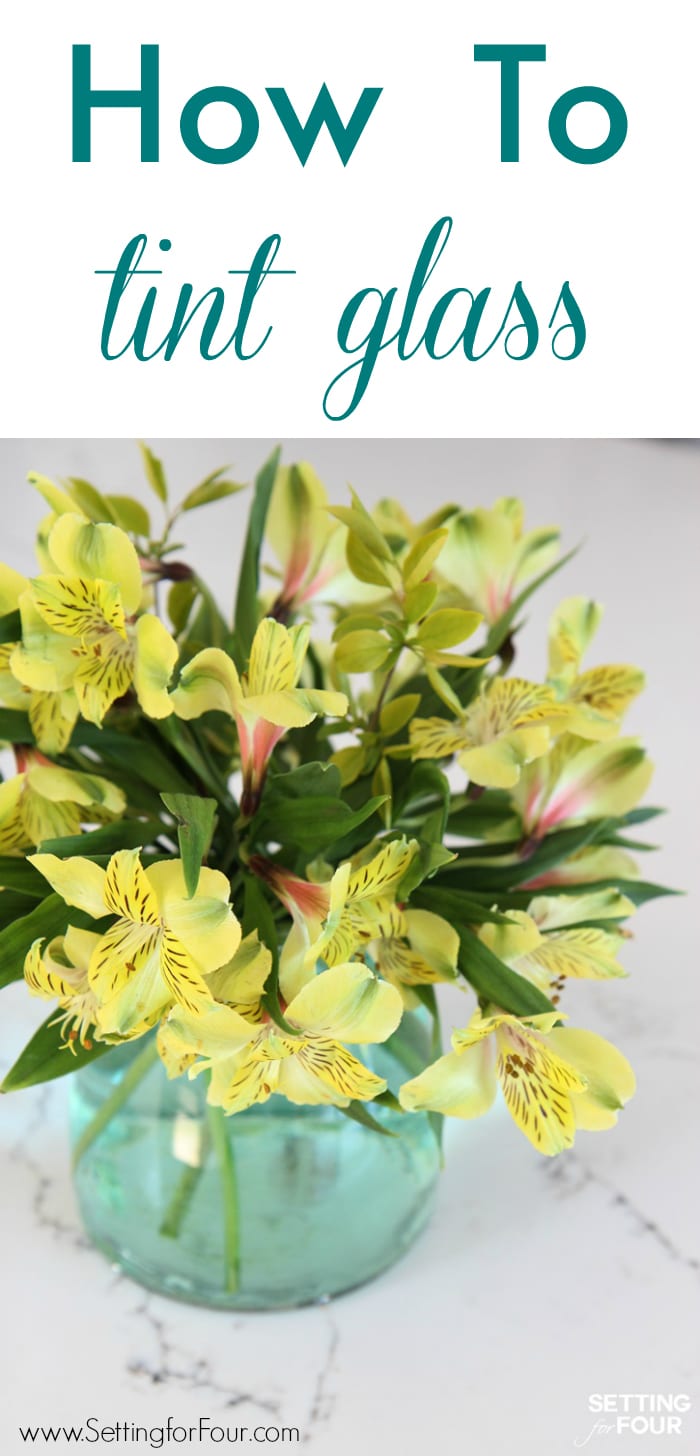 The thrift store decor team has lots more inexpensive, thrifty and stylish decorating projects for you today!
Be sure to visit all of my talented blogger friends and get decor inspiration to add some cheap and chic style to your home!
You may also like:
The Easiest Way to Turn Mason Jars Blue
Chalky Finish Thrift Store Candle Holder
West Elm Knock Off Striped Basket