See these 25 vignettes to add interest to your home! Learn how to decorate seasonal displays for your home!
All complete with step- by- step instructions to decorate – how fun!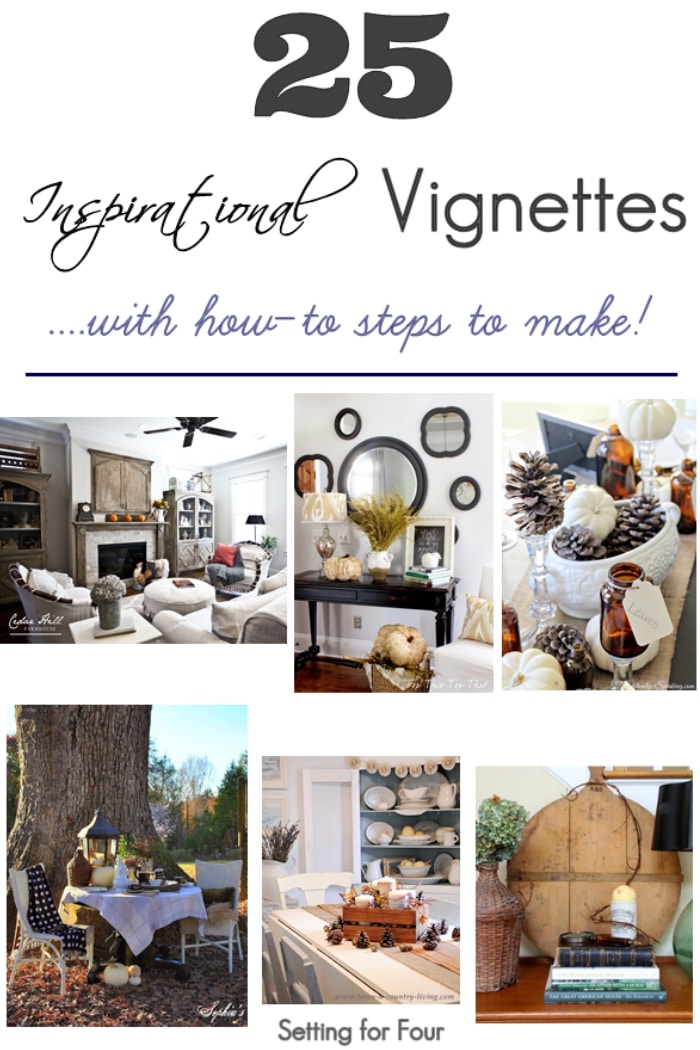 Looking for some DIY Fall Decor Inspiration?
See these 25 Inspirational Vignettes & Learn How To Decorate a Display!
Creating a vignette is one of the basics of decorating since they can be added to so many areas of the home and create drama and interest!
A vignette is a collection of objects on a surface such as a coffee table or dining table.
They can include flowers, sculptures, books, decorative boxes, bowls and personal collections like bottles, vases and candlesticks!
They're a great way to display vacation mementoes, heirlooms from family and decorative accents that really show your personality.
Adding a vignette on a tray is a great way to organize and contain your decor items.
Placing one on a stack of books will give it visual height and make it a focal point!
See these 25 gorgeous vignette ideas for your mantel, bookcase, dining table, coffee table and more!
See these beautiful DIY decor ideas here:
Did you get some great ideas here for creating a vignette in your home? Which one is your favorite?
For more decorating ideas check out my Decorating Ideas and Tips page including painting tips!
Elegant Fall Entryway Decor Ideas