Night Watch Color Of The Year 2019 Paint Color – paint color inspiration!
Night Watch Color Of The Year 2019 Paint Color by PPG is a gorgeous, rich green!
If you're looking for paint color inspiration and love to follow trends, this color will give your home a fresh update!
It's also a timeless classic paint color.
So you don't have to worry about it going out of style!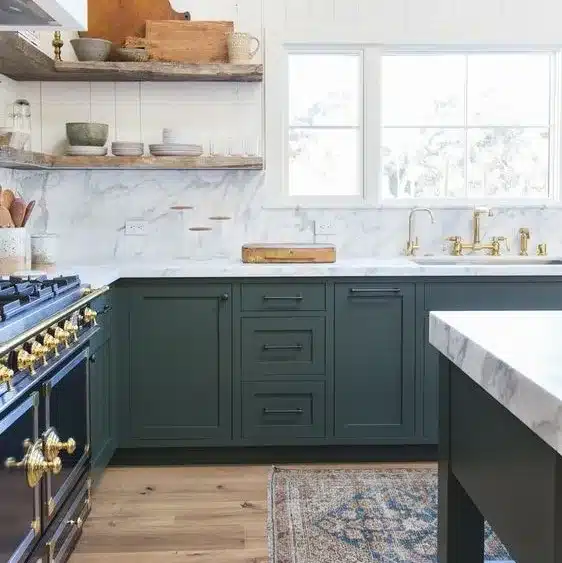 Night Watch Color Of The Year 2019

Night Watch PPG1145-7 is a timeless and luxe shade of green that evokes the feelings of relaxation and tranquility found in nature.
This color is a fresh, deep green with a hint of black in it that will give your home a pop of elegant color!
As we are spending more and more time indoors with our tech devices and computers we are craving the outdoors and greenery found outside.
Bring the outside in with Night Watch!
Dee Schlotter, PPG senior color marketing manager best explains this color:
"The restorative power of nature is important in society now more than ever. Night Watch is about bringing the healing power from the outdoors into your home through color. The dark green hue pulls our memories of natural environments to the surface to recreate the calming, invigorating euphoria we feel when in nature."
---
You can easily move it around your room, it's mess free and delivered right to your front door!
---
1. Night Watch in Real Spaces
Here are some spaces that have used Night Watch to create drama and a pop of color:
Dining Room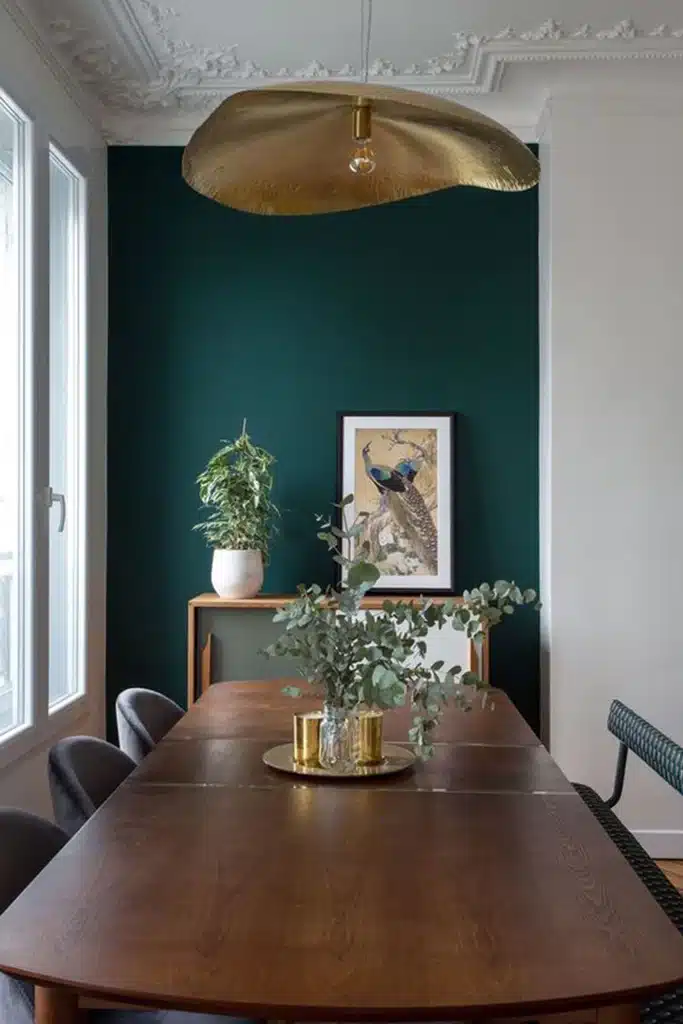 Kitchen Cabinet Paint Color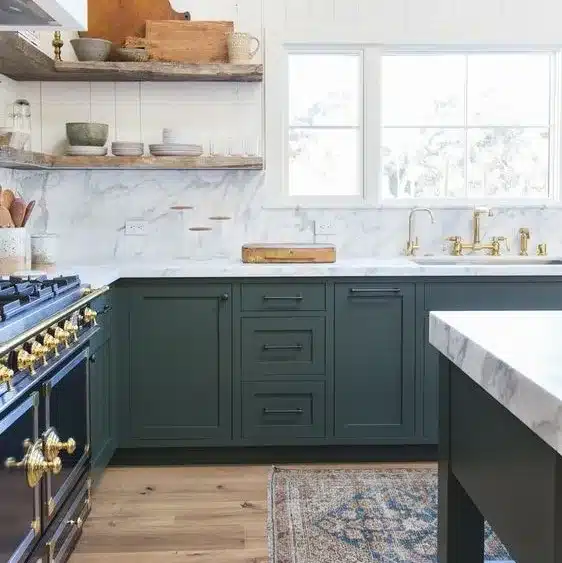 ---
Need help with furniture layout, choosing paint colors, room design, selecting furniture or updating your home?
I'm a Designer and True Color Expert® – I can help!
See my Online Interior Design & Paint Color Services – and client reviews.
Email me at [email protected] for more info about my online interior design consults!
I'd love to work with you!

---
Front door color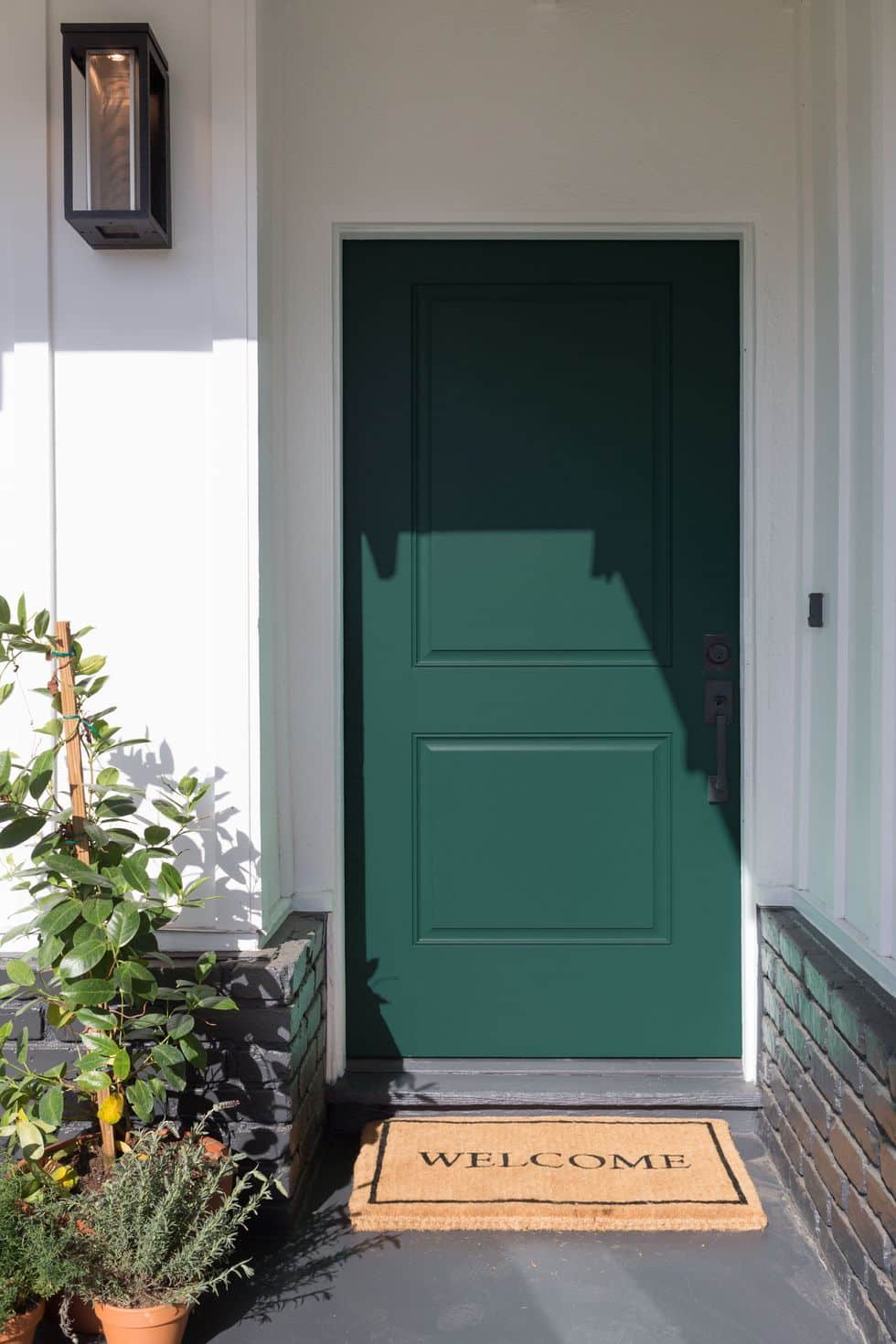 Living Rom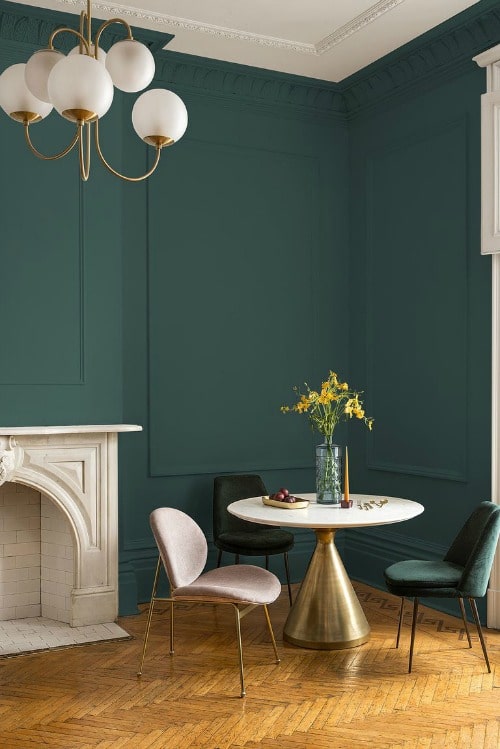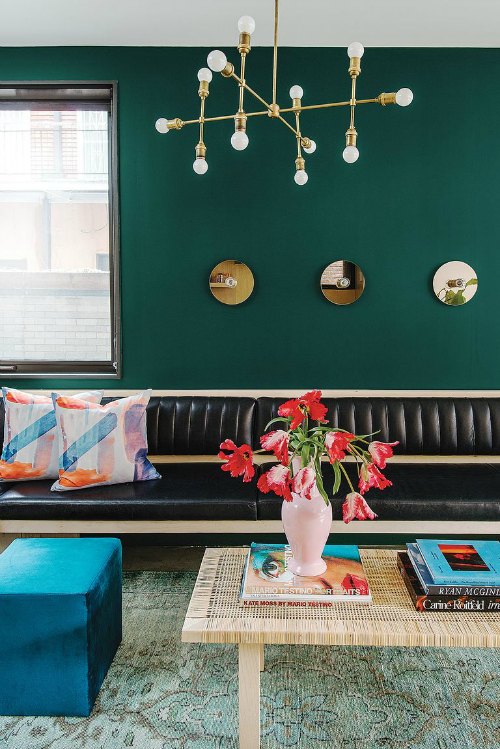 Dining Room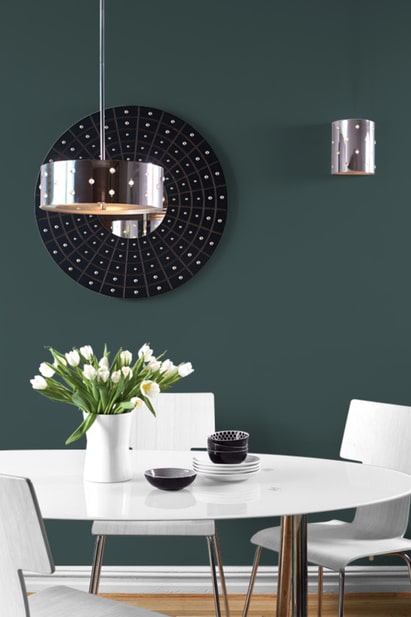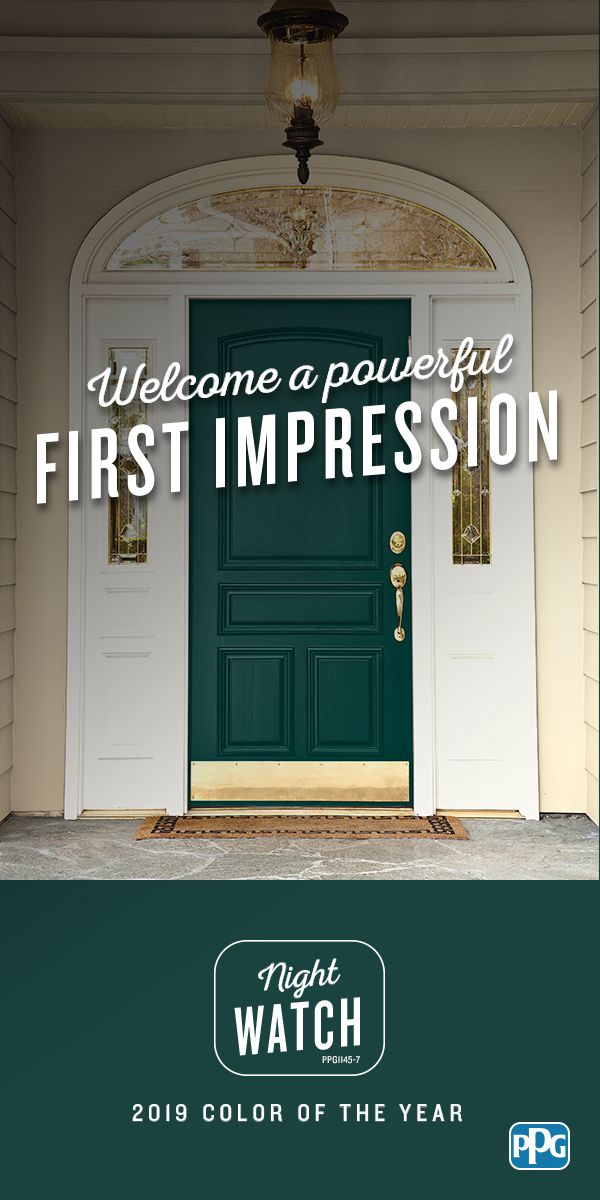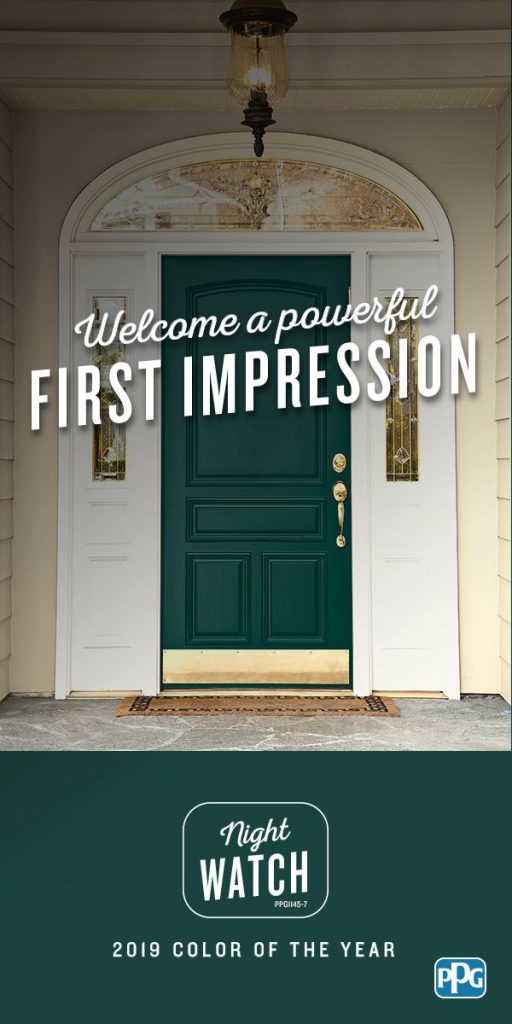 2. Where to Use Night Watch
Night watch would be a fabulous accent wall in a bedroom or kitchen.
It will also look beautiful in a well lit powder room and it's a great front door color and exterior shutter color!
3. Coordinating Metallic Finishes
Night Watch pairs well with silver and gold/brass metallic finishes as well as light and dark flooring!
4. Night Watch Coordinating Colors
Night Watch will pair well with other colors such as beige, caramel, dark brown, white and black.
It looks beautiful with PPG Pegasus.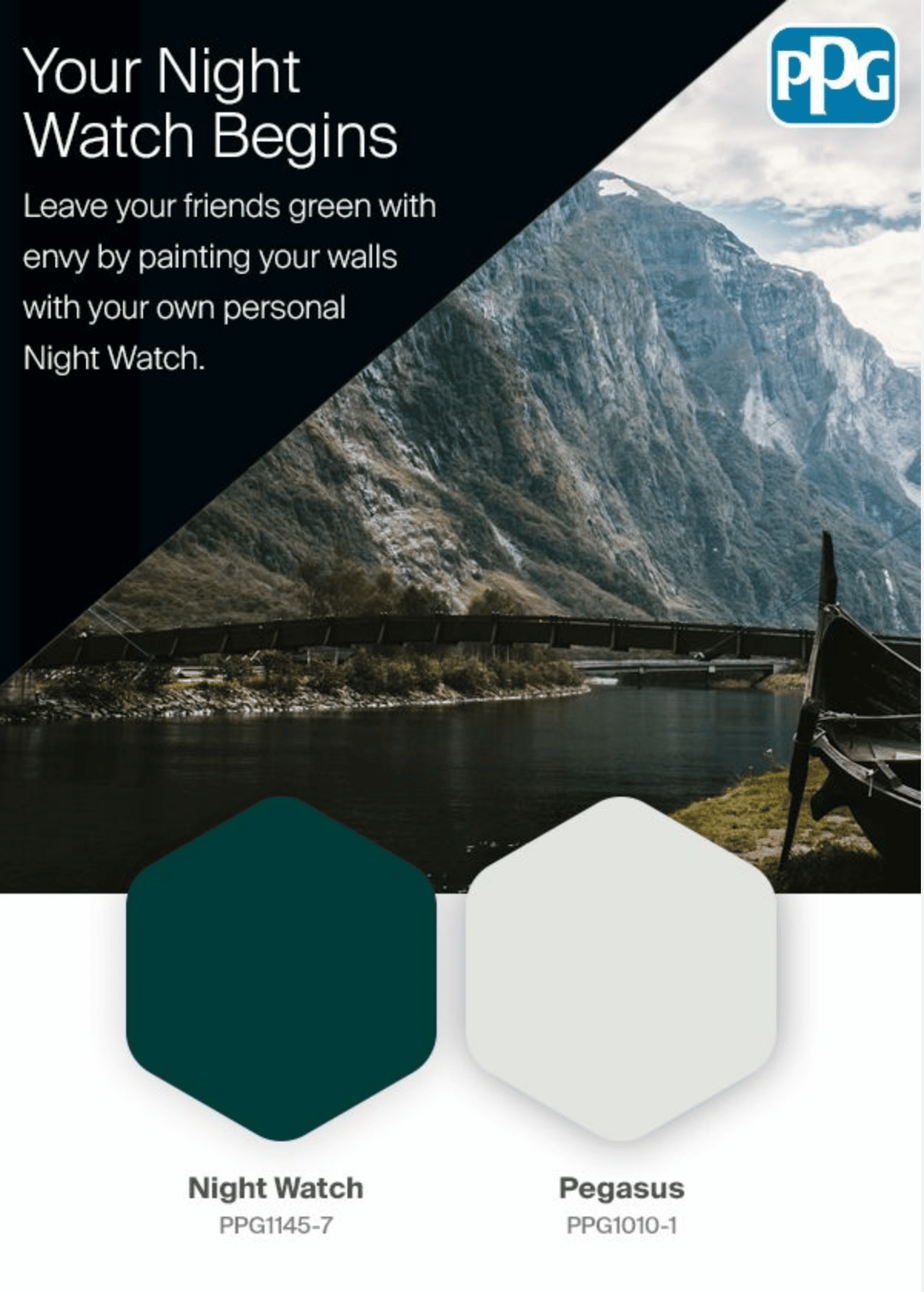 Night Watch also looks stunning with PPGElusion and PPG Silver Feather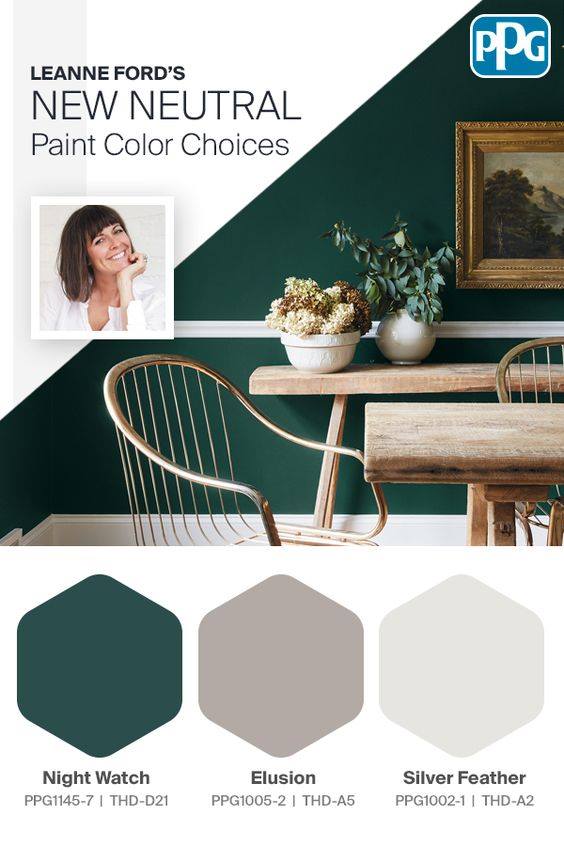 ---
How to test paint colors in your home with zero mess and zero cleanup!
Samplize Peel & Stick Paint Samples are an easy, mess-free way to test paint colors.
Accurate colors – made with two coats of real paint, guaranteeing 100% color accuracy
Large 9″ x 14″ paint samples – easy way to view large swaths of color on your walls
Peel & Stick – and repositionable too! 
Quick – samples are delivered the next day!
Available in every Benjamin Moore | Sherwin Williams | PPG | Farrow & Ball paint color
Tips for Using Peel & Stick Color Samples
Move your sample around the room to see how the hue looks on each wall.
Wrap around edges to understand how the color looks in light and dark corners. This is a great way to view the color from multiple angles and in different lighting all at once.
---
PLEASE PIN THIS AND SHARE IT WITH YOUR FRIENDS!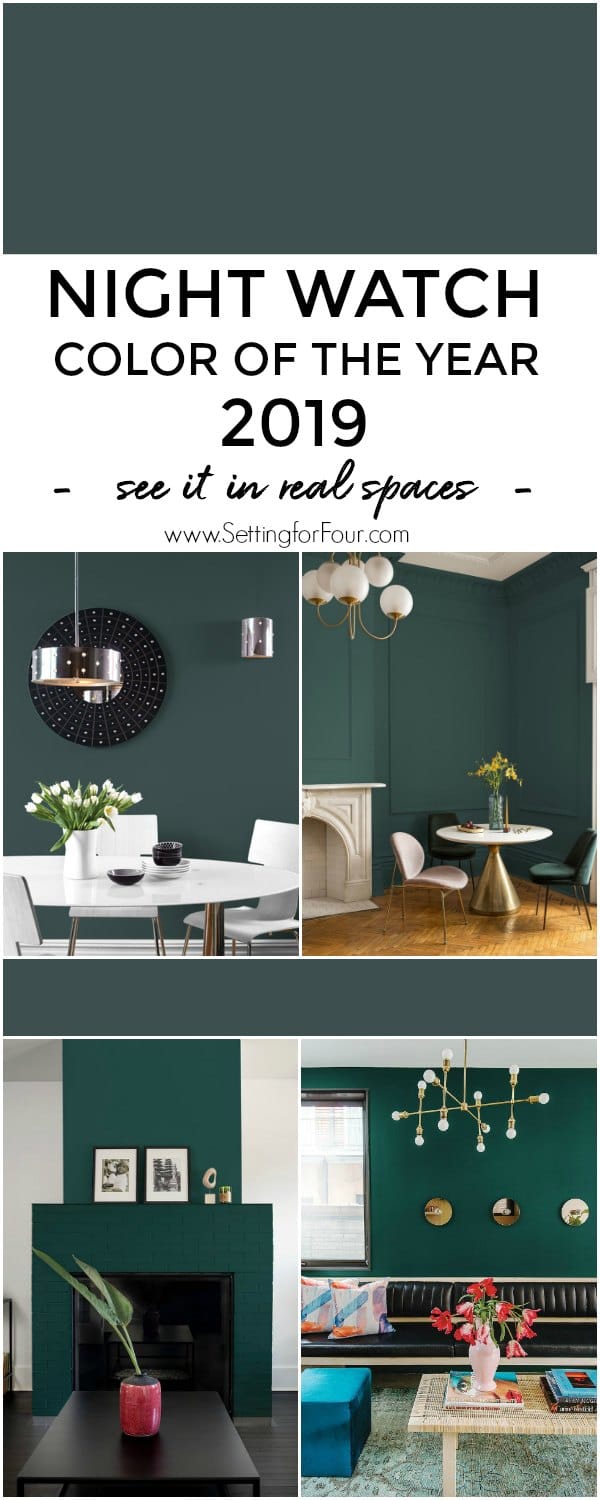 I hope you liked this paint color post on Night Watch Color Of The Year 2019 Paint Color!
What do you think of this color?
More Interior Design and Color Ideas: