Hi everyone!!  Well I have some super exciting news to share with you today!!
I have a brand new career – I'm an interior design consultant!
I now work for a beautiful home interiors store  Luxe Home Interiors and I'm loving everything about my new job!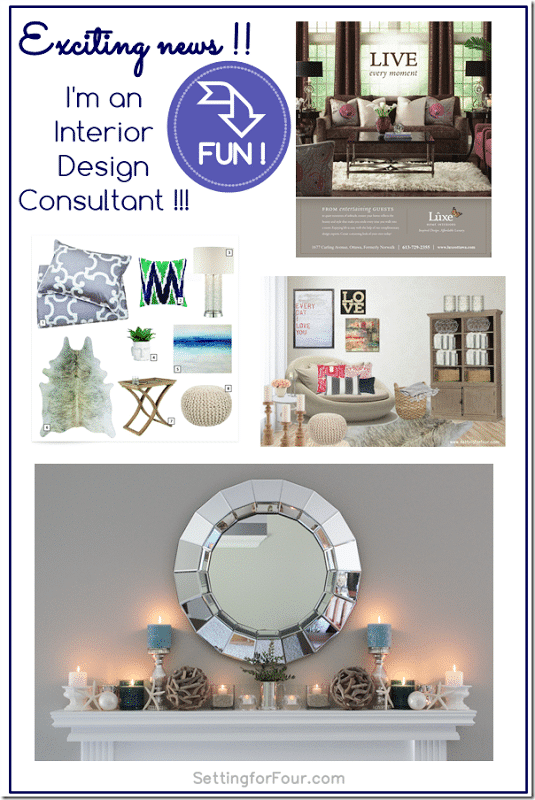 I'll be helping my clients with in-store and master plan design consultations to help them achieve the beautiful rooms that they are envisioning!  How fun is that???????
I'm so thrilled and just can't stop smiling!!….