Behr's just announced their color of the year 2019 and it's a gorgeous blue color! See how Blueprint paint color by Behr looks in real spaces and homes. It's a beautiful, livable denim blue color perfect for walls and furniture!
PLEASE PIN THIS AND SHARE IT WITH YOUR FRIENDS!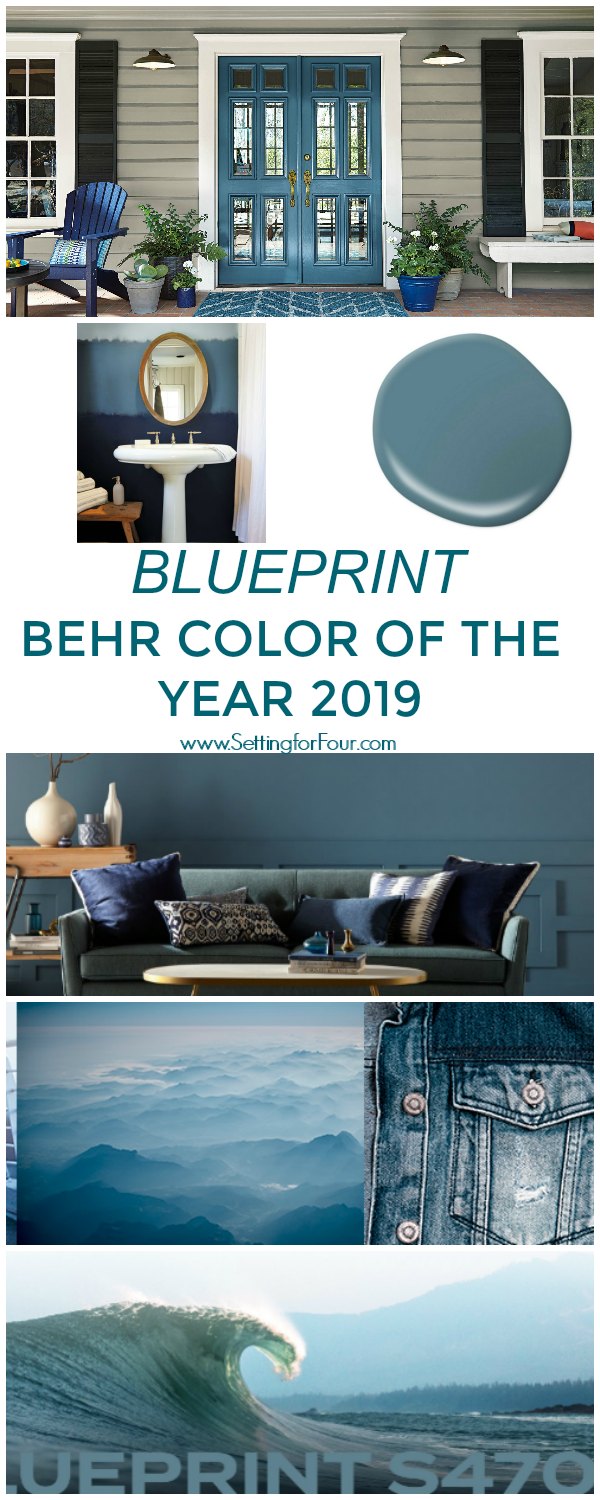 Blueprint Paint Color By Behr – Color Of The Year 2019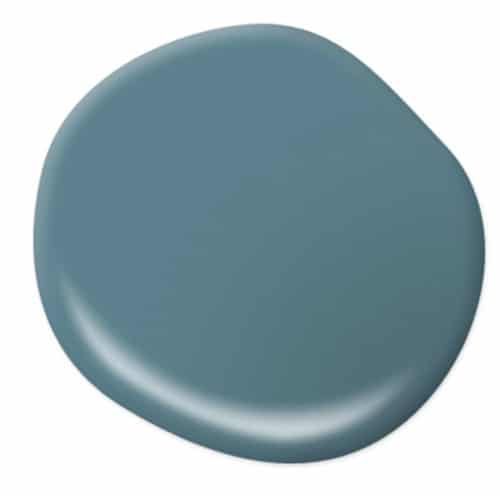 This is what Behr has to say about this dreamy blue color!
'An honest, approachable color that conjures up the blueprints builders rely on to bring architectural designs to life, Blueprint creates a space where you can build your own reimagined life—where awareness of what we want to build for ourselves can transform into action."
I love it on this living room wall and paneling! See how great it looks with white, green and navy?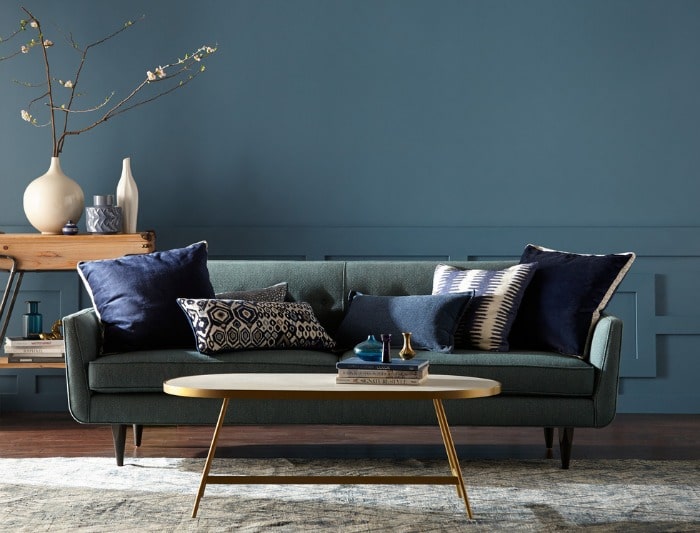 Compared to Nightwatch, PPG's color of the year 2019, (which is a dramatic, bold deep green- teal color) Blue Print is more carefree and laid back.
Compared to Oceanside, Color of the year by Sherwin Williams, Blueprint is a gray blue whereas oceanside is a green based blue.
This color is drawn from cityscapes, ocean waves and denim:




Blueprint is perfect for boys bedrooms, master bedrooms, nursery, living room dining room and on kitchen island, and furniture. It can even be used on siding if your looking for a coastal exterior feel for your home and it's perfect for beach house siding!
You all know how much I love blue!! What I find is really exciting about this color is how gorgeous it looks on furniture!
Wouldn't a dresser look fabulous in this shade of blue?
Or a couple of Adirondack chairs in this color on the deck or on the dock?
It has such a beachy, coastal feel paired with white and but can also work in more contemporary spaces paired with sophisticated gray.
Love this radiator painted in Blueprint and the chair too!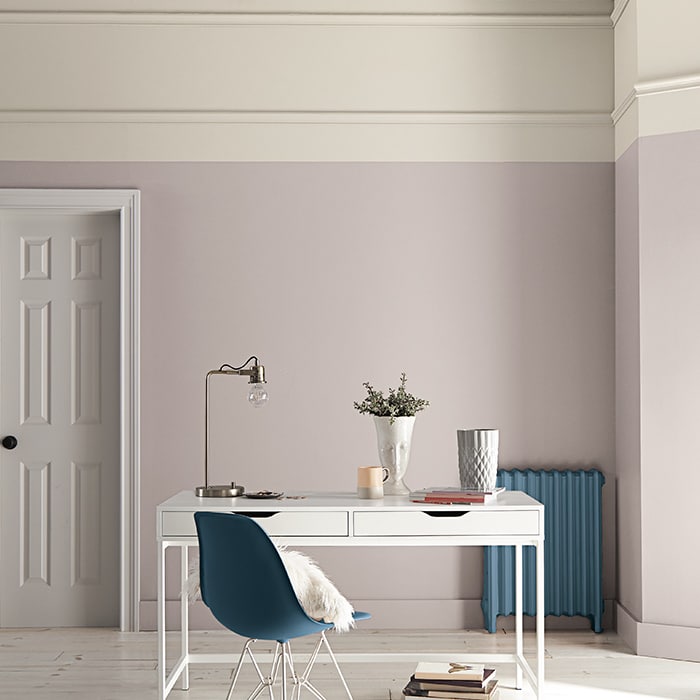 I love looking at paint colors and watching the paint trends do you?
It's a great way to get decorating inspiration for a room that you may be stuck finishing!
Email me to find out more info on my most popular and affordable online decor service!! Send me your photos – I can give you the answers to your color, furniture layout and decor problems!!
I'm excited to see the rest of the paint companies color of the year announcements! I'll be posting more of them as they are released!!
What do you think of this color? Do you like it?
You may also like:
Sherwin Williams Silverplate Paint Color : A Beautiful Neutral Gray
Sherwin Williams Acacia Haze Paint Color
Popular white paint color: Simply White