Behr's just announced their color of the year 2019 and it's a gorgeous blue color!
See how Blueprint paint color by Behr looks in real spaces and homes.
It's a beautiful, livable denim blue color perfect for walls and furniture!
PLEASE PIN THIS AND SHARE IT WITH YOUR FRIENDS!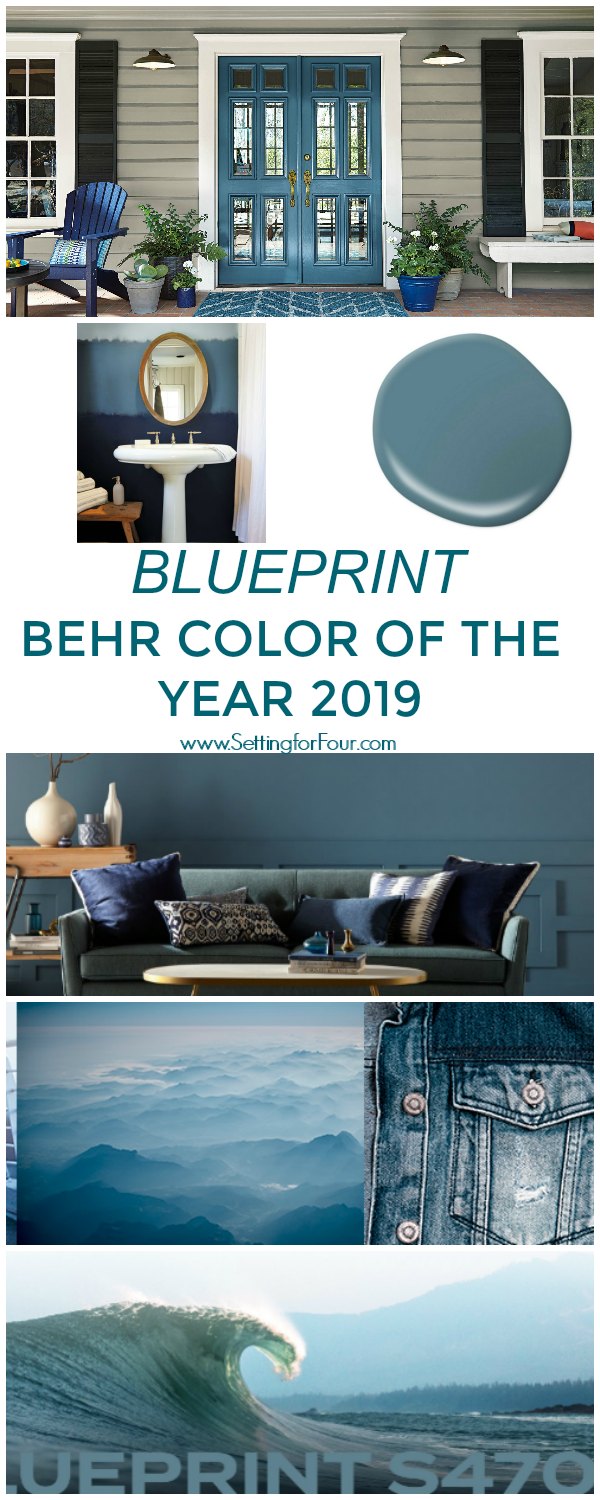 Blueprint Paint Color By Behr – Color Of The Year 2019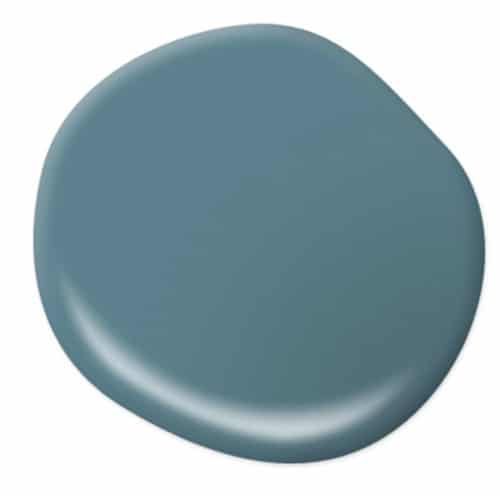 This is what Behr has to say about this dreamy blue color!
'An honest, approachable color that conjures up the blueprints builders rely on to bring architectural designs to life, Blueprint creates a space where you can build your own reimagined life—where awareness of what we want to build for ourselves can transform into action."
I love it on this living room wall and paneling! See how great it looks with white, green and navy?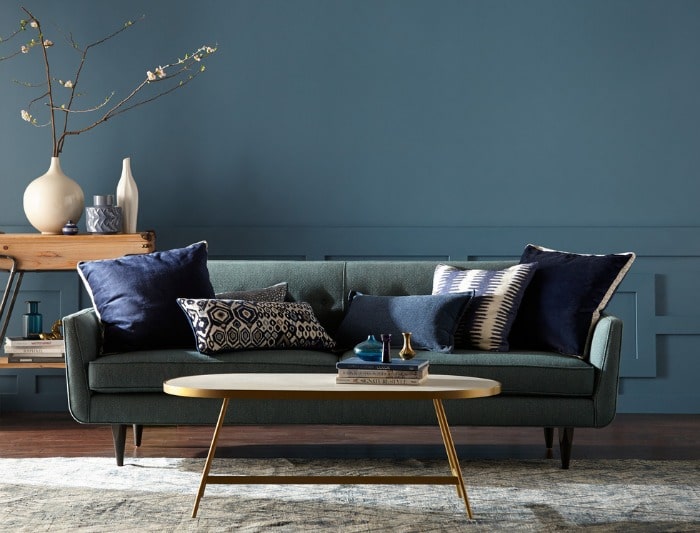 ---
Do you need help with your furniture layout, room design or picking paint colors?
See my online design & paint color services info and client reviews!  Email me at [email protected] with a description of the design help you're looking for!

---
This color is drawn from cityscapes, ocean waves and denim:




Blueprint is perfect for bedrooms, the nursery, laundry room, living room, dining room and on a kitchen island.
It has such a relaxing coastal feel paired with white and but can also work in more contemporary spaces paired with sophisticated gray and taupe.
You can easily move it around your room, it's mess free and delivered right to your front door!
I love it for a front door color too!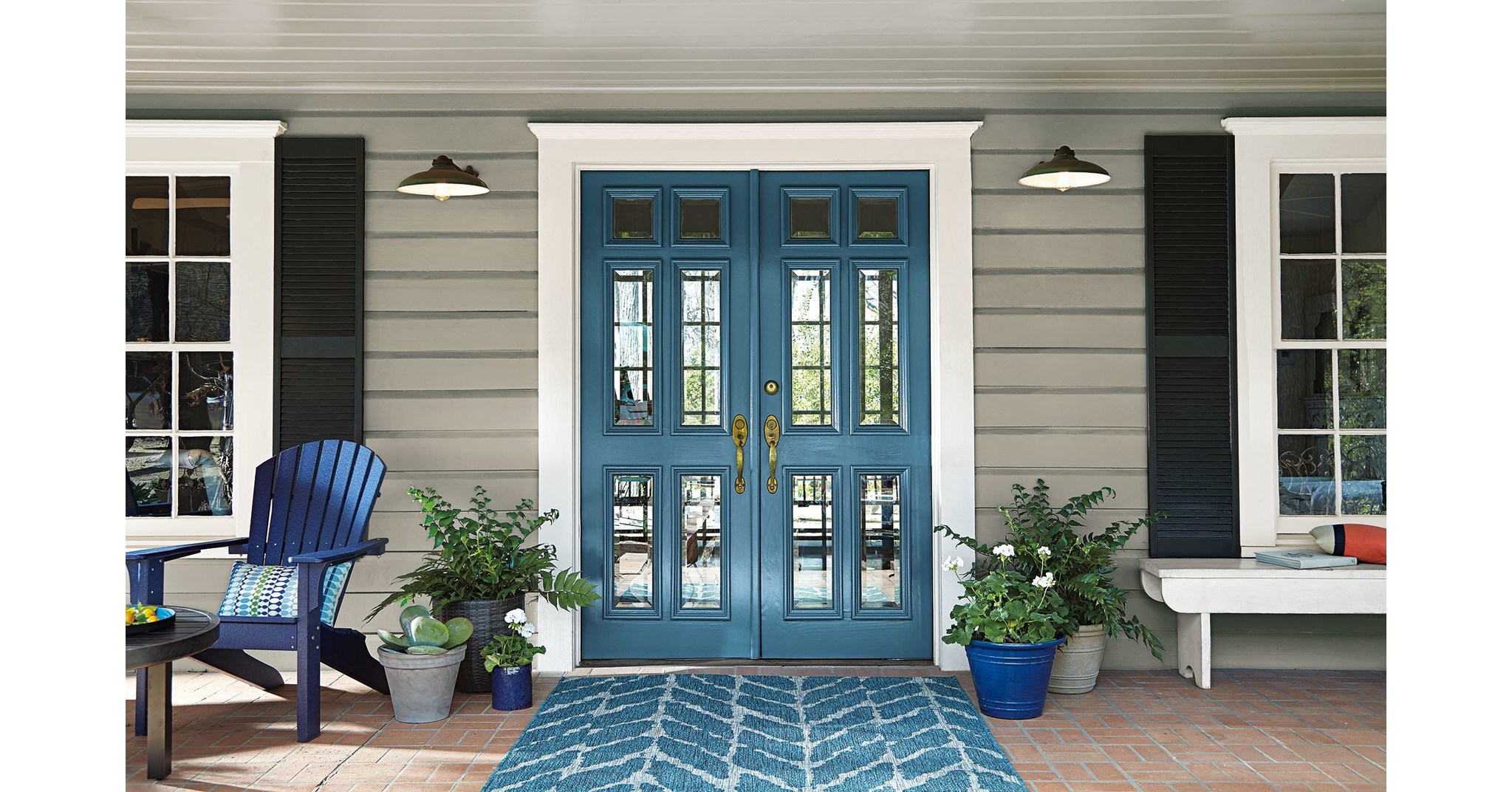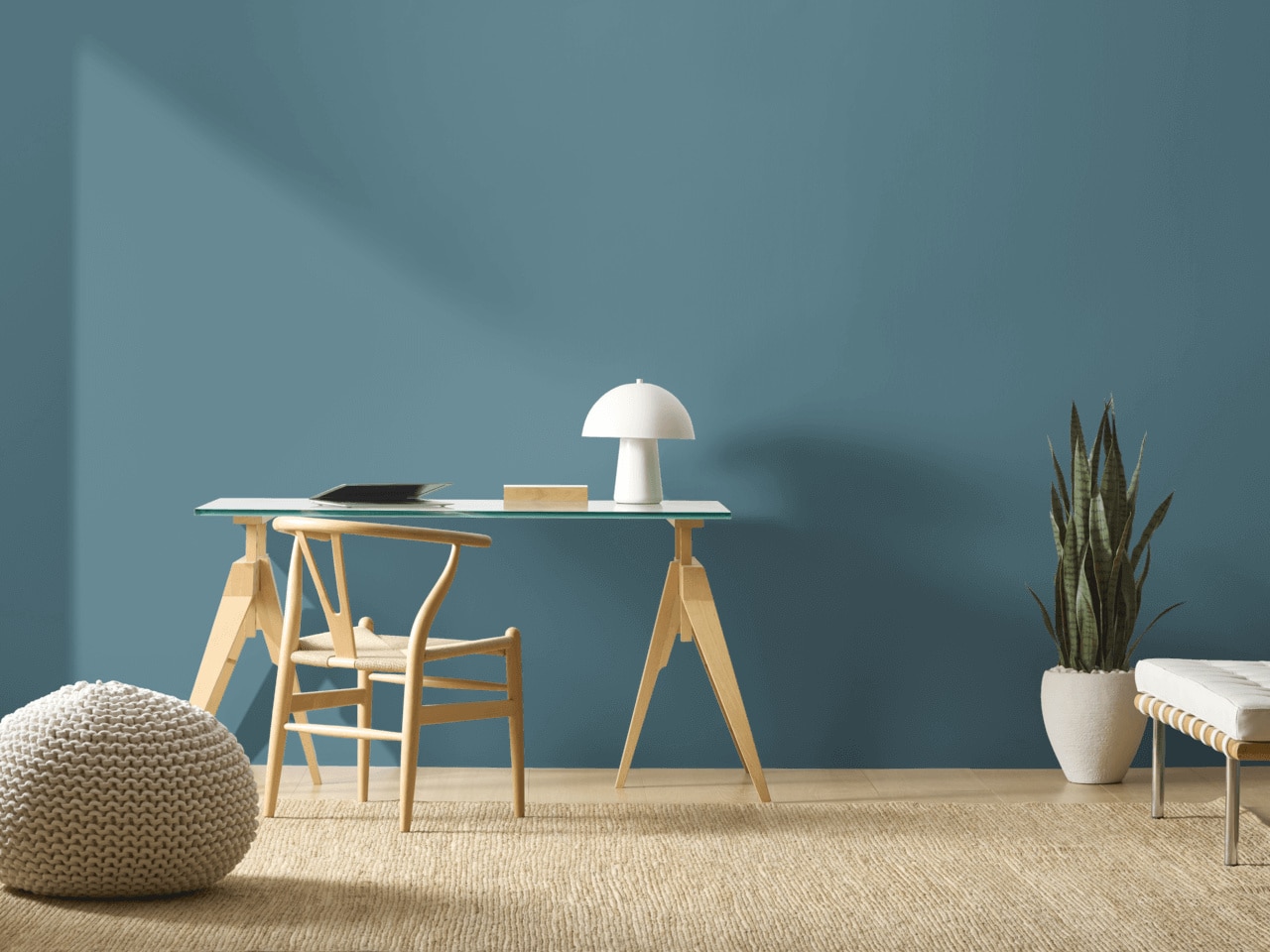 I love looking at paint colors and watching the paint trends do you?
It's a great way to get decorating inspiration for a room that you may be stuck finishing!
I'm excited to see the rest of the paint companies color of the year announcements! I'll be posting more of them as they are released!!
What do you think of this color? Do you like it?
You may also like these color ideas: