Learn how to make your outdoor living area more enjoyable and fun & enter this patio heater giveaway! See my patio mood board with an amazing outdoor patio heater!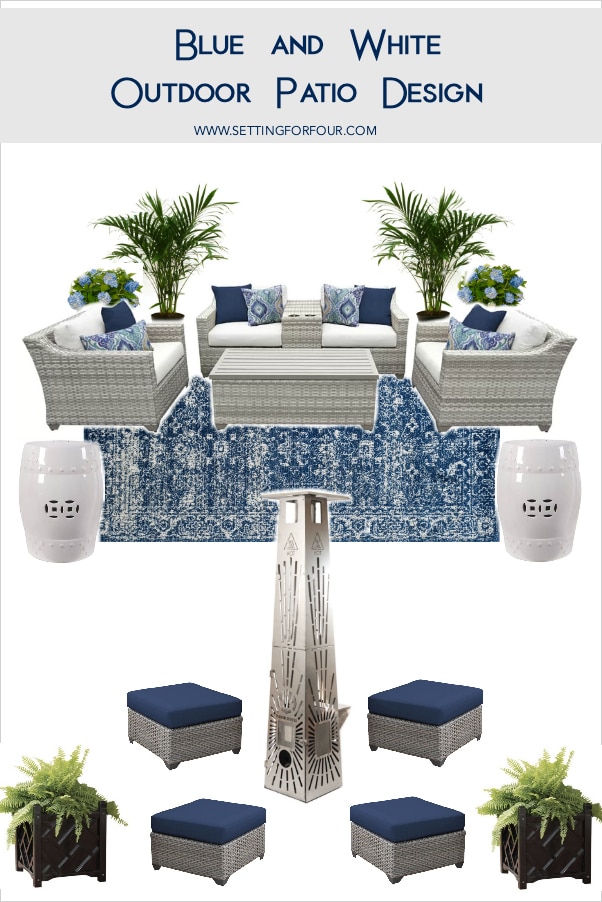 Shop the look! Click on the pictures below to see more about each item in this patio!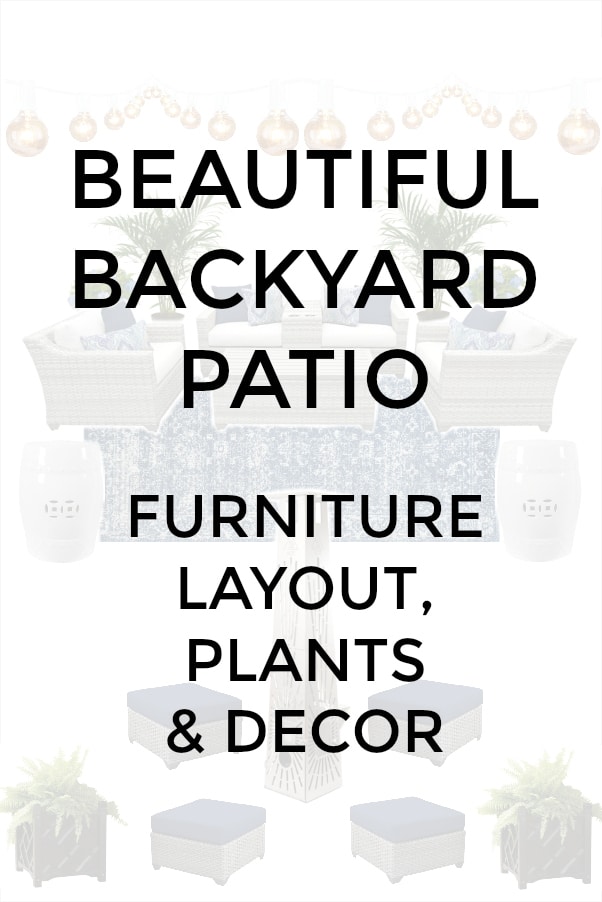 One of the greatest joys in life is to enjoy outdoor living at home. Spending time outdoors on the patio is so much fun!
We absolutely love spending as much time as we can on our patio!
A patio heater ups the fun factor and amount of time you can use in your precious outdoor space!
The joy of a patio heater:
In case you've never seen one, a patio heater is an outdoor appliance that's designed to be kept outdoors in both rain and shine!
It's durable and can withstand the elements.
A patio heater gives off radiant heat to warm a patio so it can be used well into the night and on chilly days.
Why use one?:
Relaxing with family outdoors, entertaining outside and dining al fresco is such a great way to destress and bond with family and friends.
Want to enjoy your patio even when it's cold outside? Extend your outdoor living on the patio to all four seasons with a patio heater!
Being able to see the flames adds such a beautiful ambiance to your patio and really creates a more cozy, inviting atmosphere.
These timber stove's ability to ward off chilly air will allow you to spend more time outside when you are hosting parties and family get togethers or just relaxing with family.
How to add a patio heater to your patio design:
Adding a patio heater to your patio design is easy and fun! The elegant stainless steel design goes with every color scheme and decor style!
I designed this blue and white outdoor patio and mood board to show you how to arrange patio furniture around a patio heater.
Add some beautiful patio furniture, an outdoor rug, garden stools, ottomans, gorgeous plants and some refreshing drinks and you are patio ready!
You can also add this heater to a corner of your patio too!
Isn't it a stylish addition that adds inviting ambiance and coziness to a patio?
navy/ivory rug is from here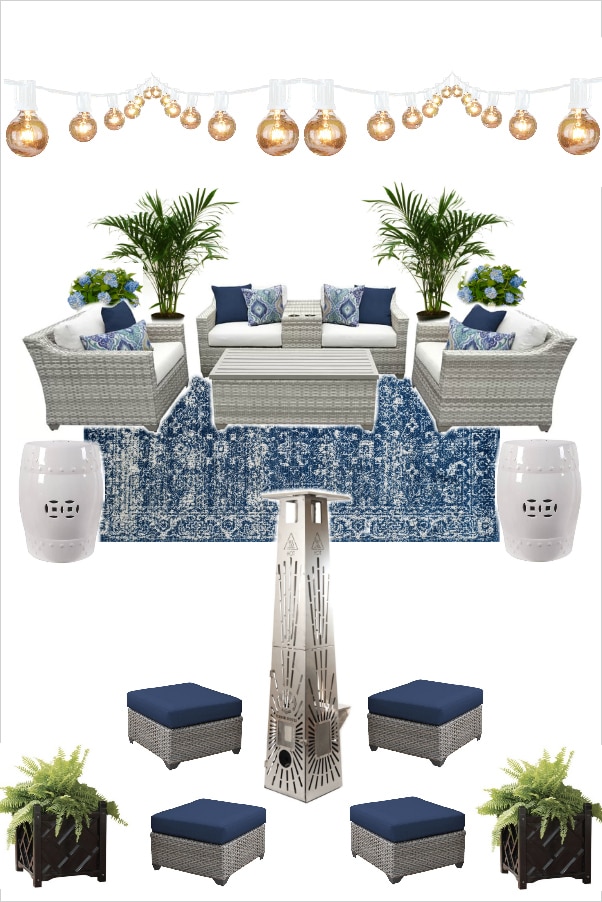 Shop the look! Click on the pictures below to shop this patio design!


You may also like: