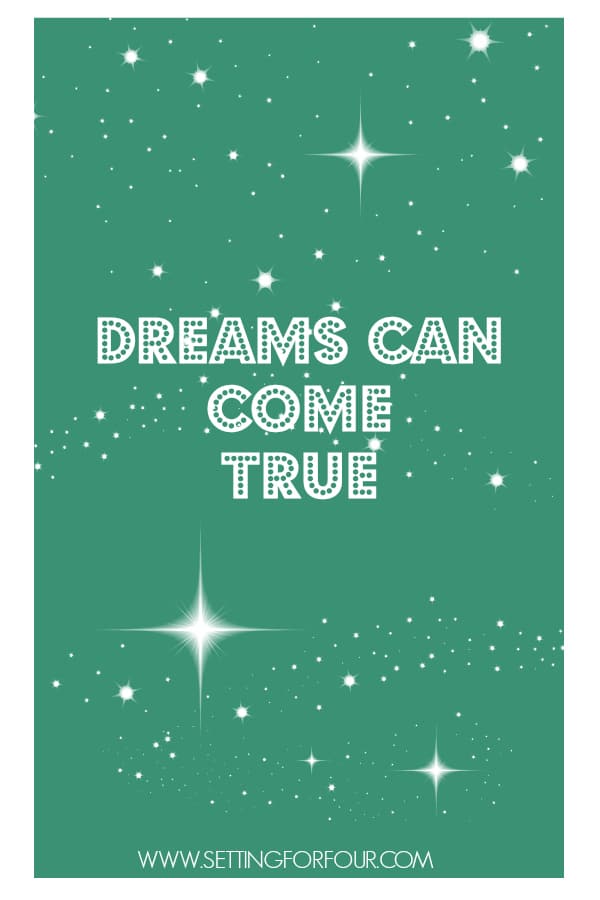 Hi everyone! Remember last month when I mentioned that I have some exciting news to share and talked about dreams? About how important it is have to have dreams and pursue them even if at times you are filled with fear and self doubt? Well today I'm spilling the beans to fill you in! I'm so incredibly fortunate to have realized one of my very own dreams…my dream to be a part of Houzz, an online interior design company that showcases the best of the best interiors in the world! I'm now a Houzz contributor and checking off one of my bucket list items!
For years I've swooned over Houzz, scrutinized their website and used their photos as inspiration in my own home!! As an Interior decorator and lover of all things design for a long, long time I dreamed of being involved with them, of being a Houzz insider!
(Admission: This post is not my normal DIY or decor post…it's hopefully an inspirational one….a post of encouragement… of never giving up on your dreams!)
Let's back up a minute to talk about Houzz…because I'm so incredibly passionate about it!
Are you familiar with Houzz? If not, Houzz is the leading platform for home remodeling and design, bringing homeowners and home professionals together in a uniquely visual community….and their room photos and product shop is full of gorgeous looks!
You can literally get lost in their Kitchen section alone! Houzz is an exciting place to be, it's now a community of more than 20 million homeowners, home design enthusiasts and home improvement professionals—across the country and around the world.
Last month I contributed for their website for the first time – you can see my post here Guest Picks: Study in Style! Cool Dorm Room Decor.
See the 20 great Dorm Room decor items I chose to feature. You can also use these ideas to decorate a teen's bedroom at home too!
I can't wait to publish my next Houzz article….stay tuned it'll be all about beautiful Christmas decor!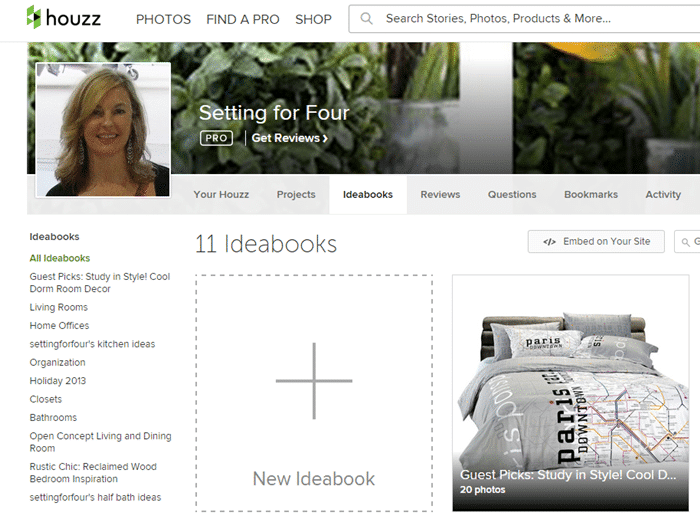 I have been dreaming this dream to contribute for Houzz for so long…sometimes I wondered if it really would come true (that awful doubt we sometimes have about ourselves!). But every year I added it to my 'goal list' – a list of goals that I hand write on a piece of paper and pin to my inspiration bulletin board in my office that I face every day…. ponder every day.
Do you know what I really believe? I believe that when you write your dreams and goals on paper you mentally and emotionally commit to them; there is something about those inked words that are literally floating in front of you day after day, and your vision, that can actually turn a 'dream' into reality.
So if you haven't written a goal list yet, don't think it's too late!! You don't have to wait for January and 'New Year's resolutions'! This is not about resolutions, this is all about dreams….your dreams!
You can start a goal list, a dream list, any day of the year…it is never ever too late to start one!
I once started a goal list on December 31st, the last day of the year. Do you know what that dream was? That dream, that goal, that I wrote down on the day before a whole new year?
That dream was to begin a new career, a new 'identity', a fresh start ….. and that day I published my first blog post and started Setting for Four!
My new career was born….dreams really can come true!
(You can read all about my journey that led to that night when I published my first post…whew what a rocky road it was for me….grab a cup of coffee and read it here!)
Please take this little nudge from me and write your dreams down on a list.
Dream big, dream crazy, dream wild!
While not ever one of those dreams may come true, some of them surely will… and won't you be so glad that you had the courage to dream them?