Get this handy free August Home Checklist and home improvement tips to plan for Fall. Includes a FREE To-Do checklist that you can print off. Helpful tips on how to enjoy the end of summer, prepare for back to school, home maintenance checks to do, fall organization & cleaning tips and more!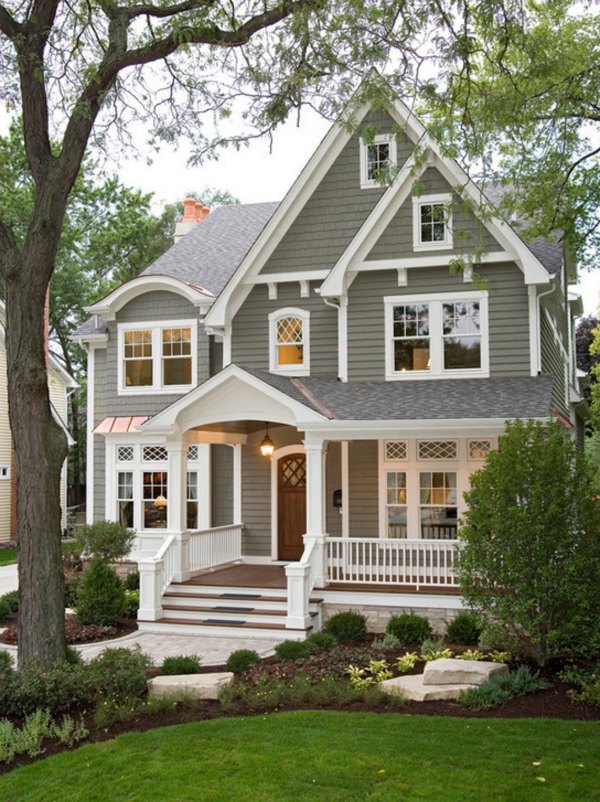 *This post has been updated for 2019
This post contains some affiliate links for your convenience ! Click here to read my full disclosure policy.I
Get your FREE Printable To-Do August Home checklist at the end of the post!
August Home Checklist – Home Improvement Tips
Things you can do in 1 hour or less:
1. Create a family command center or update the one you have
Having everyone's school, sports and work schedules plus appointments in one place ensures everyone is in the loop! I keep our upcoming monthly appointments and schedules in a file folder that I keep in a kitchen drawer and each month I add it to my family wall calendar which is part of a pretty Gallery Wall Of Botanical Prints.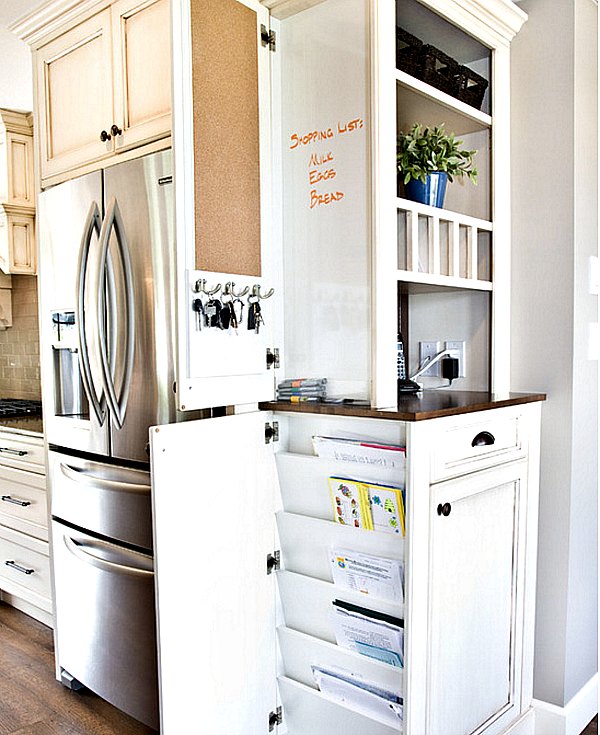 2. Clean and store summer beach gear
After your last day to the beach clean and dry all the kids toys, water boards, buckets and shovels then store them in your garage or backyard shed. (See 6 Handy and Clever Outdoor Storage Solutions). They'll be all clean for next year! Throw out broken items. Shop end of season sales for new fun beach toys or pick up some new beach towels.
3. Clear Kitchen countertops. Clean the insides of cupboards, refrigerator, freezer and dishwasher. Organize the pantry for Fall
Get ready for Fall's busy schedules with a decluttered kitchen and clean appliances. Throw out expired food and restock what's needed.
---
Do you need help picking paint colors,  with room design or furniture layout?
See my online design & paint color services – plus client reviews!  Email me at [email protected] for more info!

---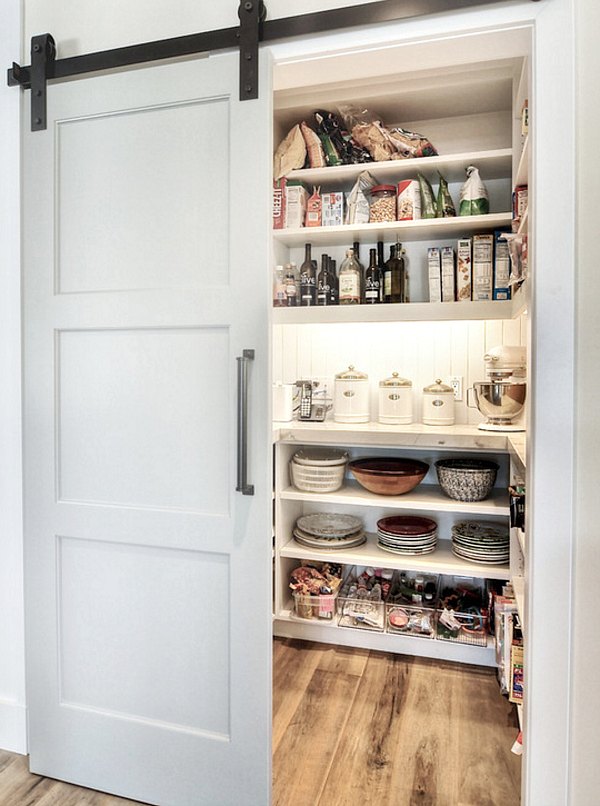 Five Easy Freezer Organizing Ideas
14 Delicious Freezer Meals, Appetizers and Desserts
How to get your dishwasher and dishes sparkling clean!
To do over a weekend:
4. Clean floors, baseboards and carpets
Dirt tracked in over the summer can really build up. Vacuum and clean floors. I use this amazing steam stick on our kitchen tile and bathroom tile- it's amazing at lifting off dirt and killing bacteria with steam. This is fabulous at getting hardwoods gleaming. And I truly couldn't live without thisThis battery operated Hoover vacuum – it's so light to push!! Steam clean your wall to wall carpeting and area carpets. I bought this steam cleaner when our kids had the stomach flu and had some carpet accidents – and it's amazing at getting rugs clean! Get rugs professionally clean if required.
Incredible Wool Carpet Stain Remover: Cleaning Tip
Deep Cleaning Your Hardwood Floors
5. Clean vehicle interiors
Summer sand, dirt, empty food and drink containers can fill up your vehicles quickly! The August Home Checklist includes cleaning and decluttering your vehicles: purge and toss what's needed. Wipe out drink holders and armor all the dashboards. Wipe down seats and armrests. Vacuum the floors of your vehicles. We use a Shop-Vac to clean the floors of our vehicles.
7 Car Cleaning Tips To Prevent The Flu
6. Organize closets
Go through your closets, try on clothing  and remove any clothing that doesn't fit or is worn. Donate any items you can. Assess the clothing your family needs for fall and winter- and for back to school for the kids. Make a list of items you need before you go shopping so you don't overspend. Tidy the closets and organize.
10 Brilliant Closet Organization Ideas To Obsess Over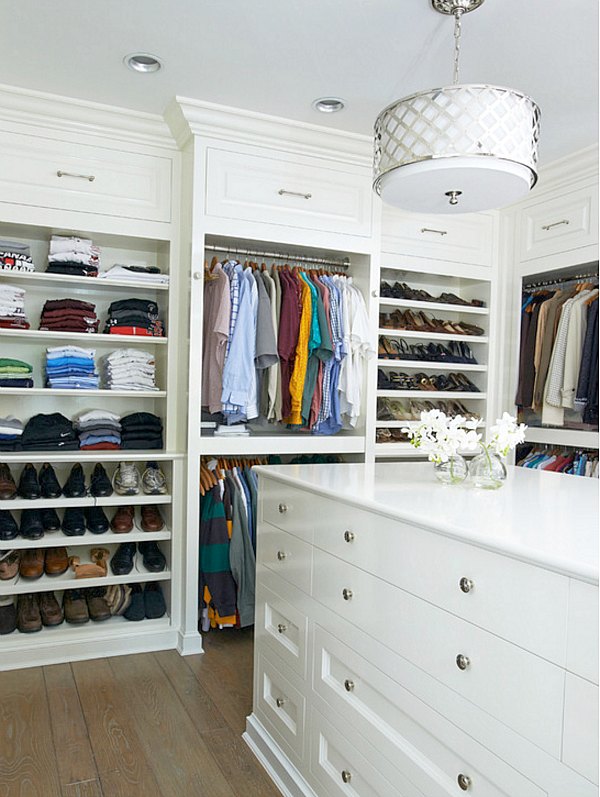 7. Prepare for back to school
Go through the kids school supplies from last year and throw out what's broken and donate what you don't need anymore. Make a list of the things you need to shop for. Create a tidy homework zone and a spot to store backpacks. Do you need more wall hooks or a file system to store school notices and forms for each child?
Back to School Morning Routine Made Easy: 5 Tips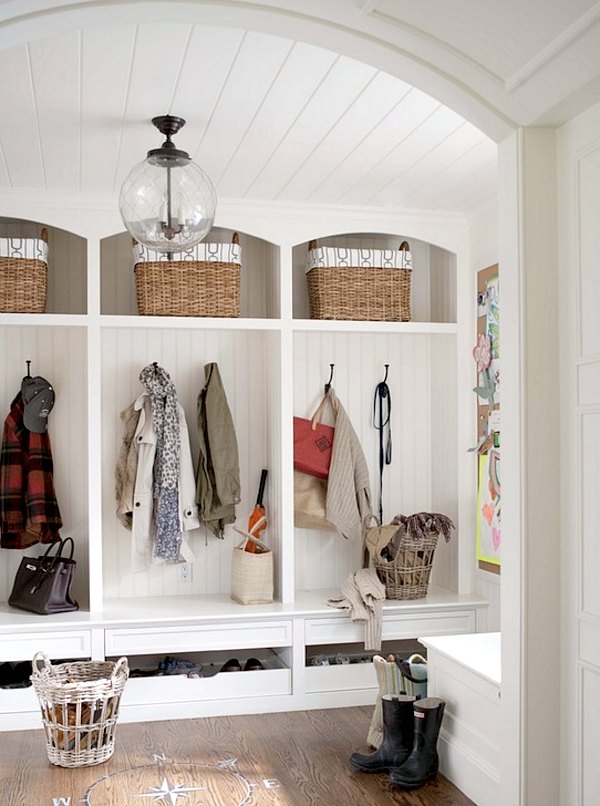 source
8. Organize family vacation and summer photos
Make a fun summer photo album or hang some Instagram photos on this DIY Instagram photo holder! Back up your digital photos. Have a few family photos printed in black and white to hang on the wall.
65 plus Photo Gallery Wall Layout Ideas
Height Measurements and How To Hang Pictures
9. Enjoy August beautiful weather and the outdoors!
Soon enough it will turn cold and we'll be indoors more so take a day to relax outside on your deck, porch or balcony! Go for a fall picnic! Enjoy local fairs and festivals. Visit a local town and go for brunch and window shop. Go antiquing for a day.
10 Plus Fun Fall Picnic Ideas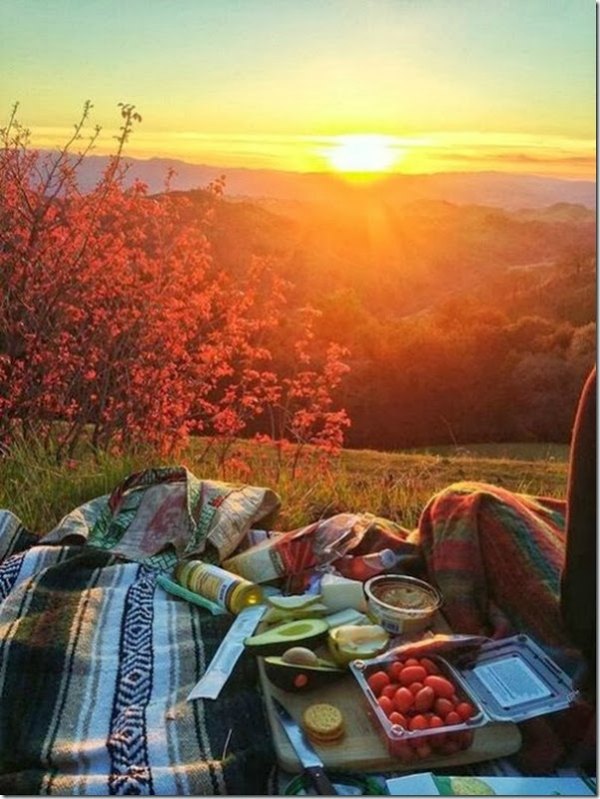 10. Assess Your Fall Decor
Need a new fall wreath for your front door? Some, cozy throws or new fall pillows? Take stock of your fall decor and add a new piece or two to refresh your home style. Fall decor is now on the store shelves so pick up pieces now before they are sold out- or shop online in your pajamas! The big Nordstrom anniversary sale is still on and there are lots of gorgeous home decor pieces under 50$ and under 100$.
See all of my fall decor ideas here.
See my Fall Home Tours.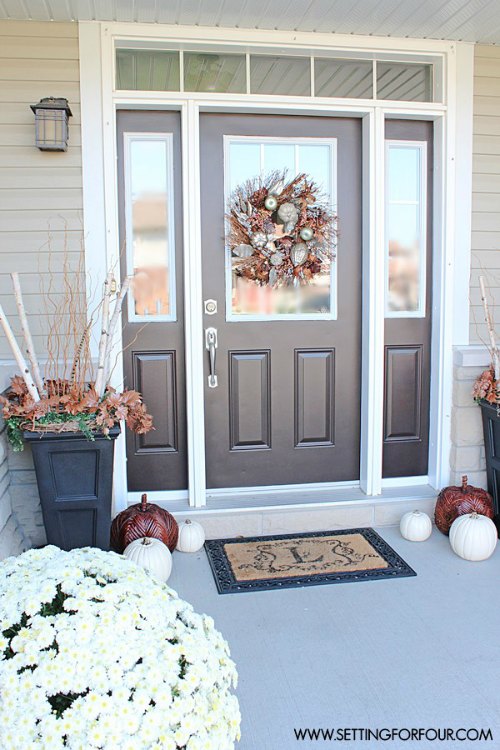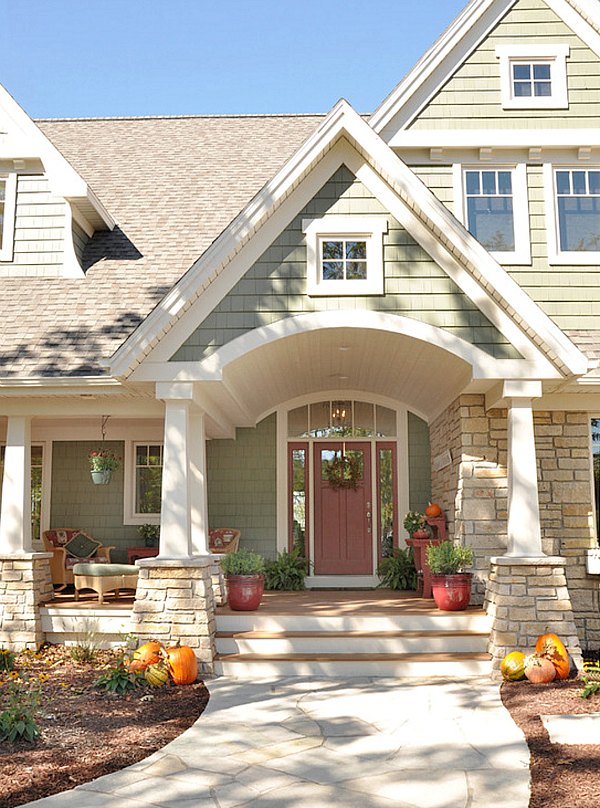 Home maintenance and projects:
11.  Check your roof and siding for wear and damage
Walk around your house and look at the roof and siding. Are there loose shingles? Perhaps it's time for a new roof? Is your siding damaged or coming loose? Perhaps it's time to replace your siding. Make these repairs now before winter snow and ice arrives.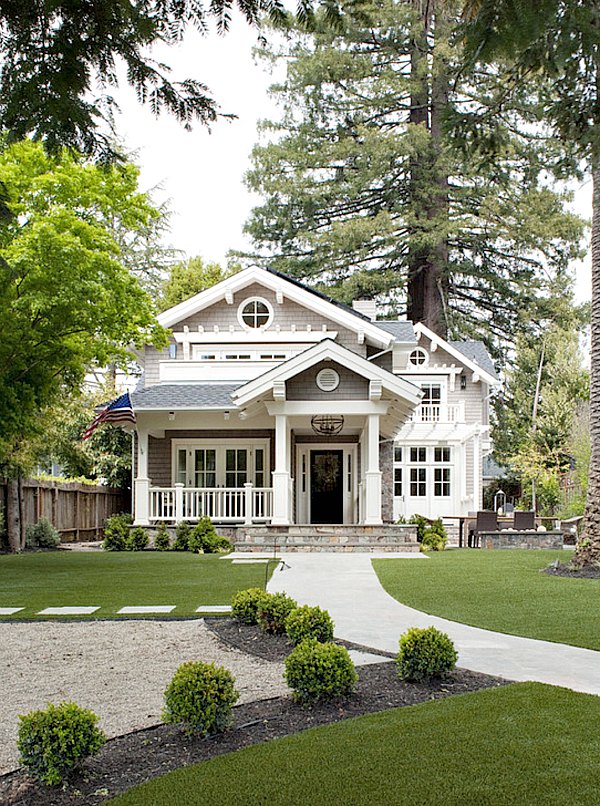 source
12. Inspect your home for pests
Eliminating places that rodents can enter your home will prevent damage to the structure of your home and deck.
13. Clean and organize your garage
The garage is used more over the summer and by August it can be pretty hard to find anything! Organize kids bikes, skateboards, yard and garden equipment with shelves, hooks and cabinets. Sweep the floor or use a shop vacuum. Toss out broken items and donate anything that isn't used anymore.
Storage and Organization Ideas for Yard & Garden Supplies
14. Finish outdoor projects
Didn't get a few projects finished yet? Make time this month to tackle them!
Make an outdoor DIY Potting Bench so it's ready for next spring. Make an outdoor Pallet Wood Bar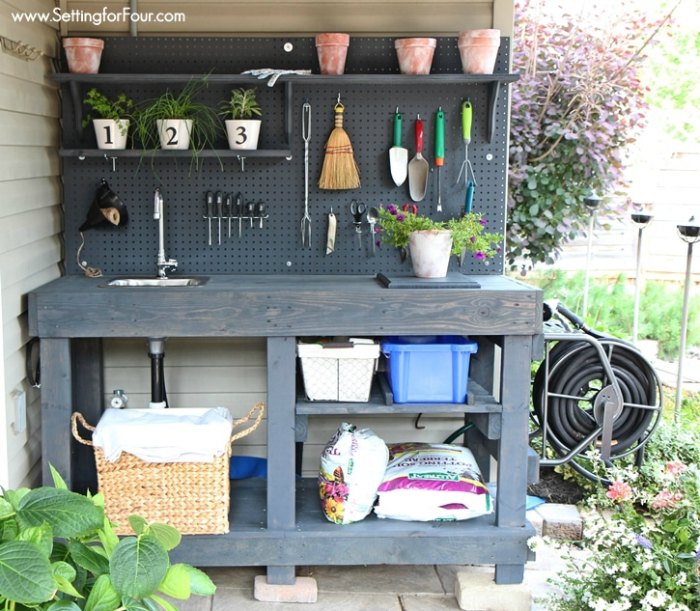 ** I hope you enjoyed this to-do list for August! Don't forget to get your FREE Printable August Checklist here! **
PIN THIS AND SHARE WITH YOUR FRIENDS!

You may also like:
How To Deep Clean Your Bathroom in 5 Steps
How to: Clean & Preserve Resin Wicker Furniture In 3 Steps