Learn How to Clean Your Bathroom in 5 Steps from top to bottom!
The one housekeeping chore I dread the most is cleaning the bathroom! We have four bathrooms… and two boys so you can probably understand why I dislike it so much! Want to see the ways I get our bathroom as germ free and quickly cleaned as possible? Today I'm sharing a fabulous cleaning list including 5 steps to completely deep clean a bathroom, remove germs and get a sparkling shine!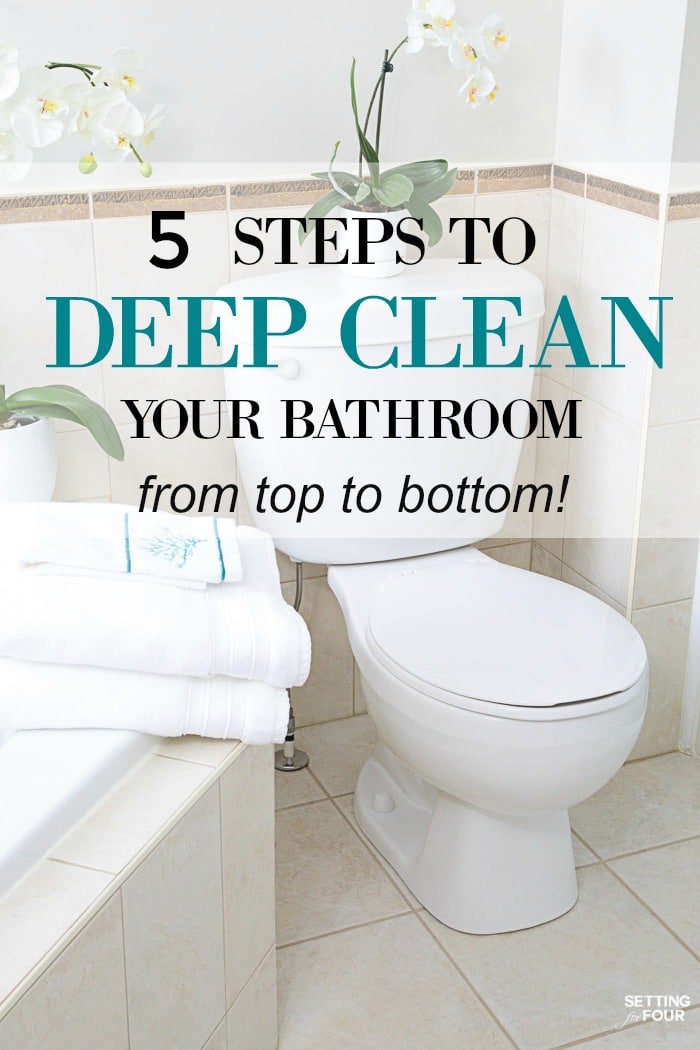 This post on How to Clean Your Bathroom in 5 Steps is a sponsored conversation written by me on behalf of Clorox. The opinions and text are all mine.
I used to be a microbiologist so cleaning the bathroom really, really grosses me out! I know all too well all the stuff that is lurking that you can't see… but is certainly there! We've been so sick this winter with the flu and colds that getting a thorough clean in the bathroom is an absolute must!
How to Clean Your Bathroom in 5 Steps:
1. Get out your cleaners and cleaning supplies
I'm so excited to have found these Clorox products which thoroughly clean the bathroom, removing stains and germs at Walmart! You'll also need a bucket, toilet brush and cleaning cloths.
Walmart has absolutely everything you need to tackle spring cleaning! I love saving time and getting my supplies all in one place – don't you?

2. Remove all items sitting on floor, vanity and around the toilet:
such as plants, bathroom supplies and beauty supplies.
3. Deep Clean The Toilet Bowl
:
I love this Clorox Toilet Bowl Cleaner Clinging Bleach Gel! It's super easy to use – just point it under the toilet bowl rim and squeeze! The clinging gel really coats onto the sides of the bowl to help deep clean – look!
It removes tough stains and kills 99.9% of germs. That's so important to me since we have been so sick with colds and the flu this winter! Includes Clorox bleach cleaning power so it's especially good to use after your family has had the flu and a great way to prevent getting sick from these germs in the first place!
Let it sit then move on to the other steps. At the end, come back to the toilet and scrub the bowl, then flush.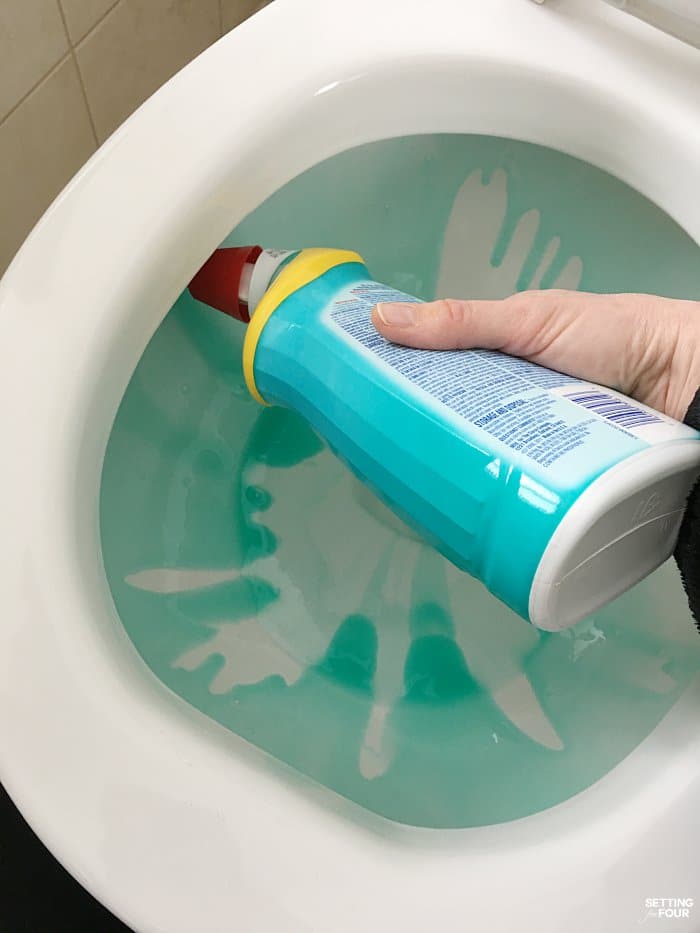 4. Clean the vanity, mirror, sides of shower, shower taps and toilet tank:
Use this handy spray cleaner – Clorox Clean Up – it's a quick way to spray and wipe clean surfaces with an original cleaner plus bleach! I love that it kills 99.9% of bacteria & viruses found in your home – this means getting sick less frequently!
Spray all surfaces with a cloth.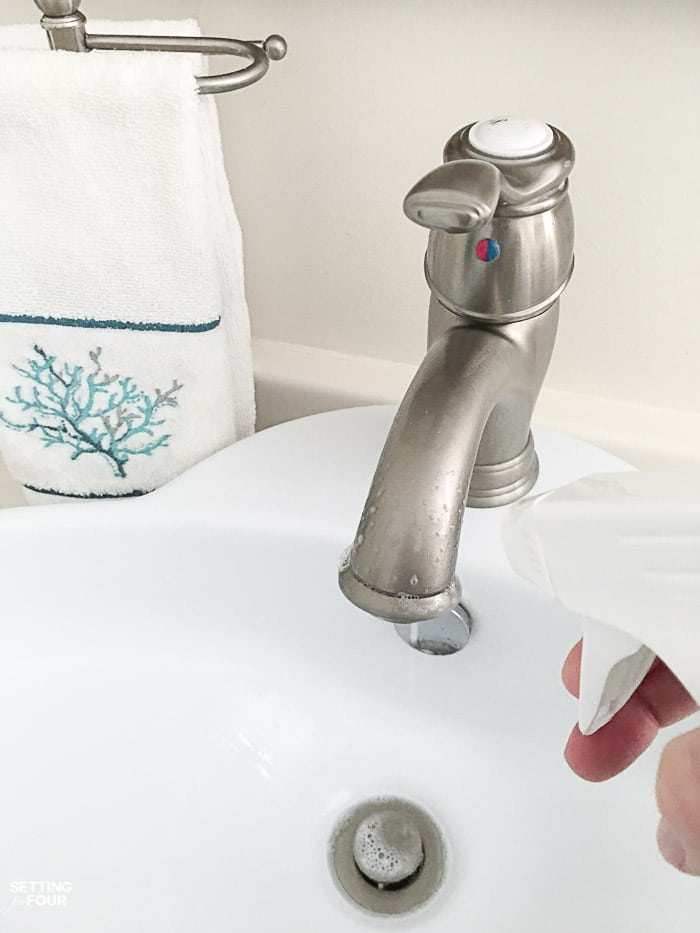 5. Clean tub, bottom of shower stall and floors
Wipe down all of these surfaces with Clorox Splash-Less Bleach. It removes 70% more stains versus detergent alone, delivers a more controlled pour (less splashes and spills!) as it powers through dirt on household surfaces.
When you pour it out of the bottle it doesn't splash! I love that!
After cleaning, rinse with clear water.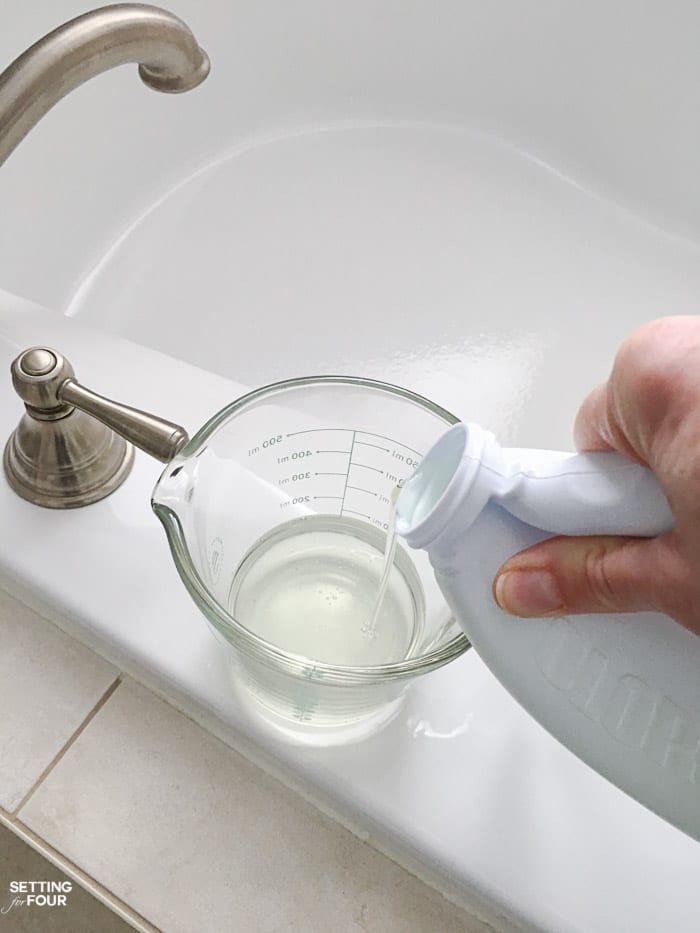 Now your bathroom is thoroughly cleaned from top to bottom!
Doesn't a clean bathroom just make you feel good? It does for me!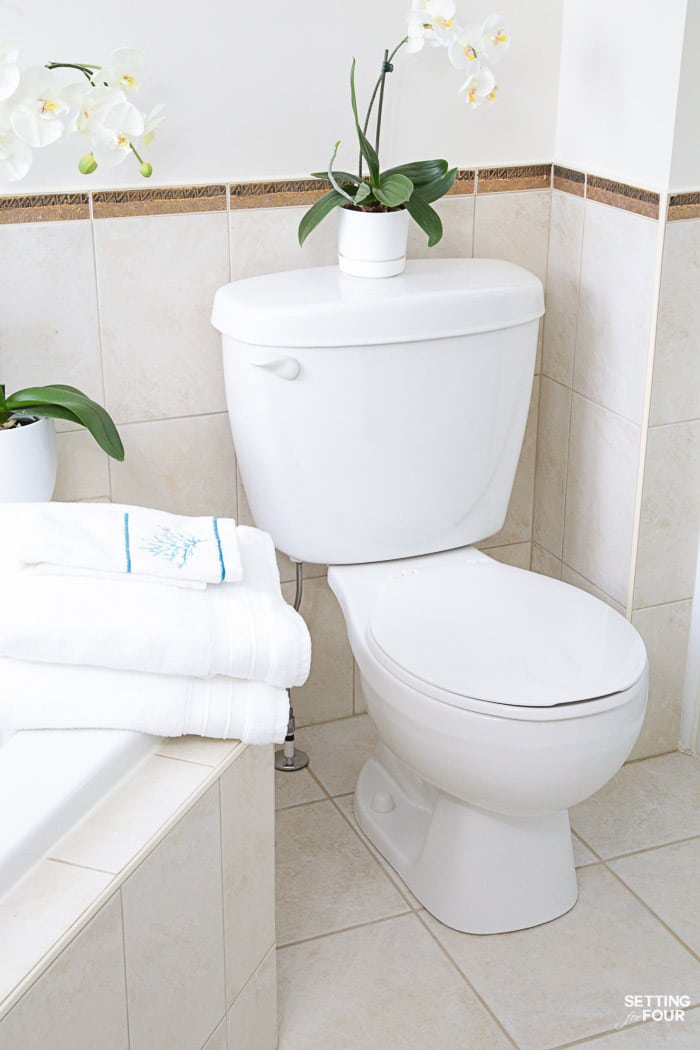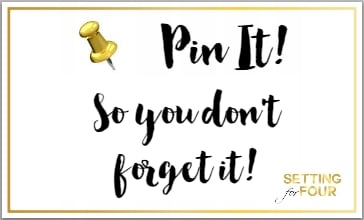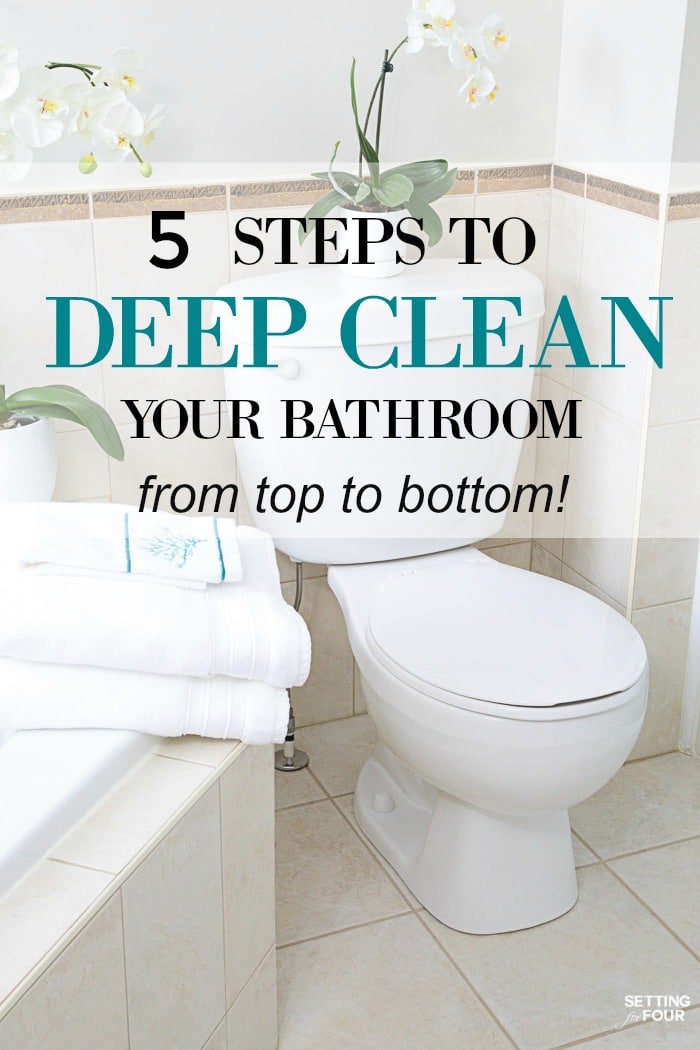 I hope you enjoyed my post on How To Deep Clean Your Bathroom in 5 Steps!
You may also like:
10 brilliant closet organization ideas to obsess over!
10 Things to Never Put In a Dishwasher
Yes, Smudge Proof Stainless Steel really does exist!
This is a sponsored conversation written by me on behalf of Clorox. The opinions and text are all mine.