Happy Wednesday Friends! Today I'm sharing with you guys my gorgeous new Delta faucet that I recently installed in our kitchen.
Since we moved in to our home last summer, we've been making it over… room by room. I have lots of upcoming plans for our kitchen and this faucet update has made a fabulous difference and added such a wow factor!
The faucet that we had was frankly awful – the finish on it was showing a lot of wear and tear and it wouldn't turn very well. It had a pullout spout that was really hard to unlock and it really had no 'style' at all.
I spend a lot of time in the kitchen (don't we all!) preparing meals and entertaining so I was ready for something more functional and prettier!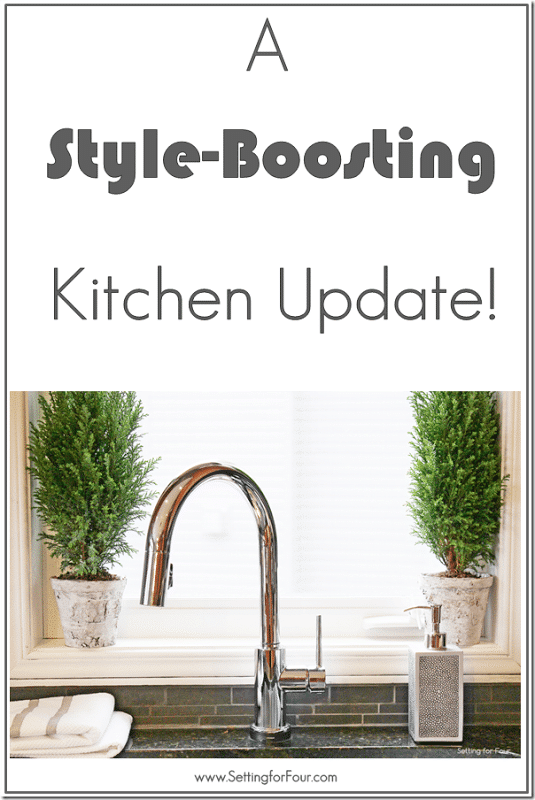 The faucet I chose is this gorgeous Trinsic Single Handle kitchen faucet with Touch2O Technology!!
I love it's beautiful clean lines and contemporary sleek style! I chose the gorgeous on-trend chrome finish, it really sparkles and shines!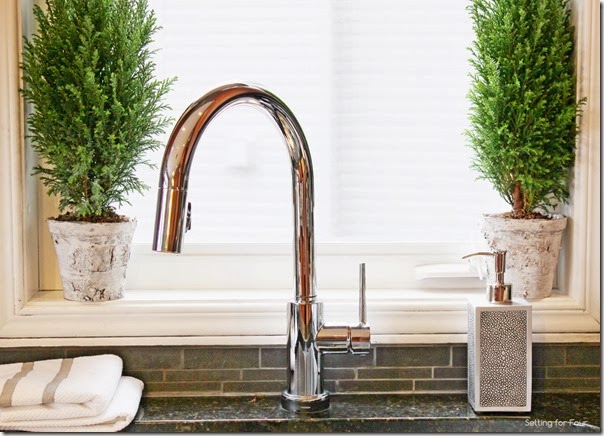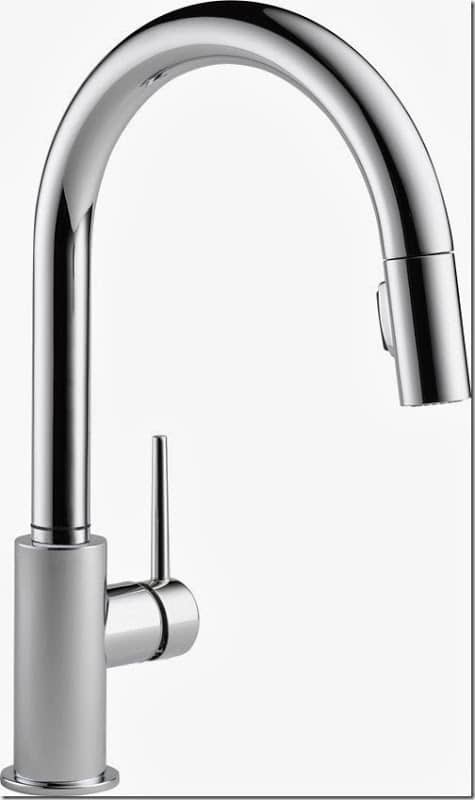 But what I love the most is the high tech factor of the Touch2O Technology!
Touch2O Technology allows you to activate the flow of water with a simple tap anywhere on the faucet handle or spout; however the faucet can also be operated manually.
So when my hands are covered in flour or I'm preparing meat, a simple tap with the back of my hand will turn the tap on and off!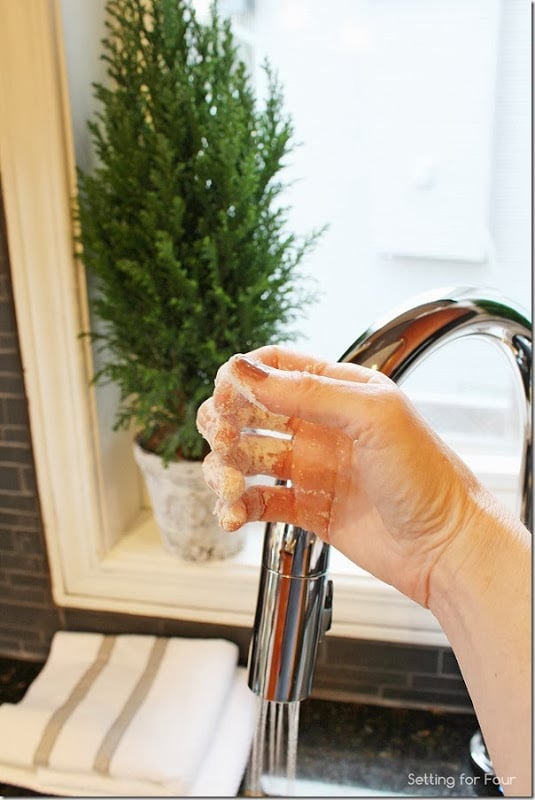 Also, the installation process is just like installing a regular pull-down faucet with an addition of one more component and a few easy-to-connect wires. Because the faucet works on batteries, there is no need to hire an electrician to assist with the installation. Even the batteries are included.
This faucet is total luxury I am completely smitten with it!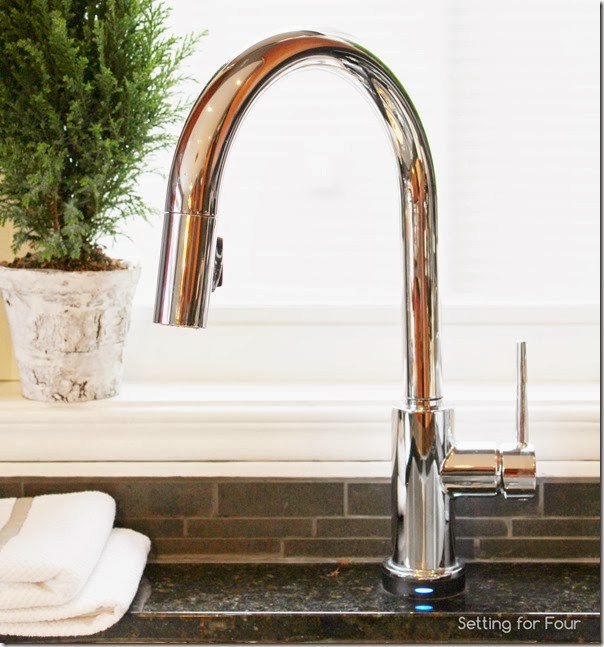 The pull-down spray head is so easy to use! Here again Delta has added innovative technology called MagnaTite® docking!
This docking mechanism easily engages the spray head to its docked position with a powerful magnet, helping to keep the faucet and kitchen looking neat and orderly.
It's so simple to pull down and lock back in place!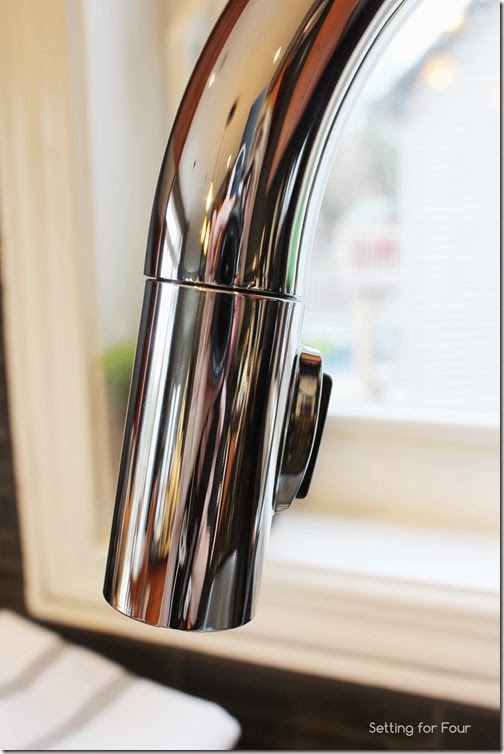 …and it's easy to fill my coffee maker with water without having to remove the water reservoir!
…and it's super easy to fill my kettle too: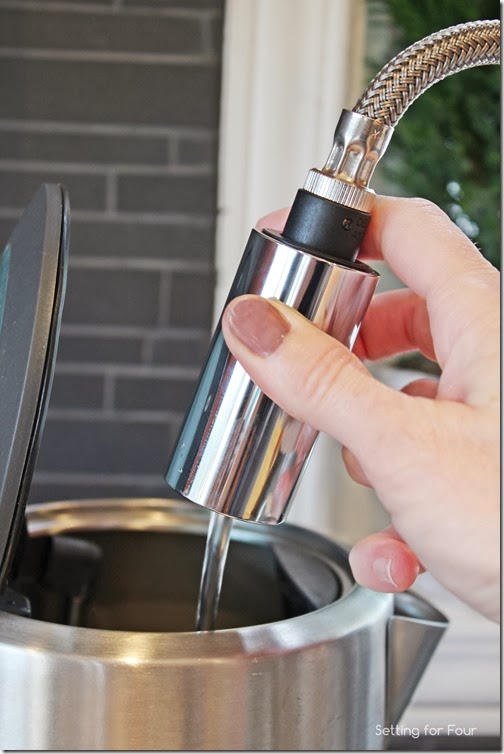 The pull-down wand operates in an aerated or spray mode using ergonomic buttons: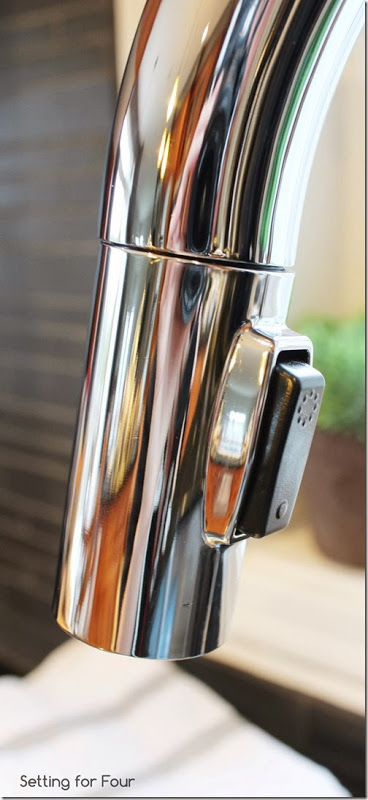 And guess what? This faucet has diamonds in it! Whaaaat?? I'm not kidding!!
Delta has added a diamond-coated valve that lasts up to 10 times longer than industry standards and ensures "like new" operation for the life of the faucet. Wow!
DIAMOND™ Seal Technology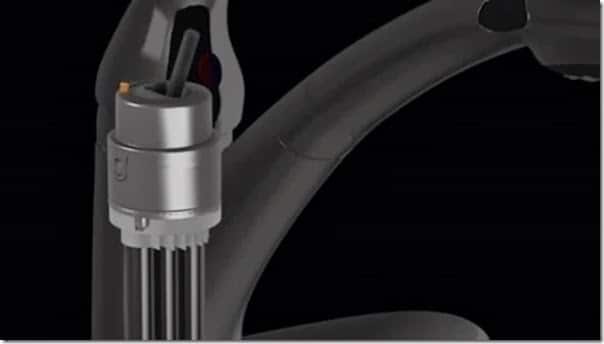 High style, convenience and function…this faucet is the 'complete package'!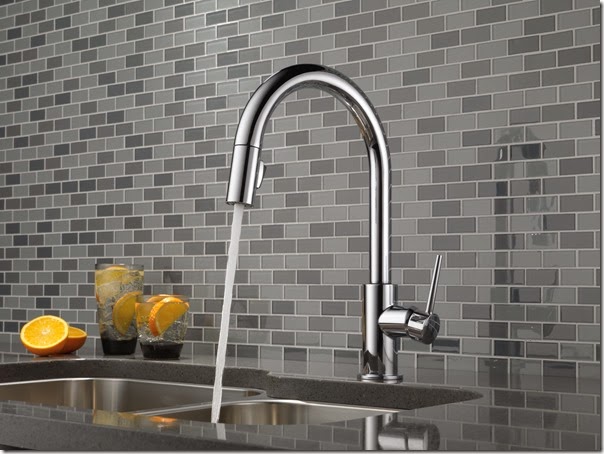 The Trinsic faucet has such fabulous style and quality that it was chosen to be featured in the HGTV Dream Home 2013 on Kiawah Island, near Charleston, SC!
(gorgeous home!!)
It's no wonder that Delta is a worldwide leader in faucets and related accessories. These faucets are the leading choice of North America's builders and homeowners.
I'm so excited because this is one big step in my kitchen update!
The Trinsic Single Handle, Touch Free Faucet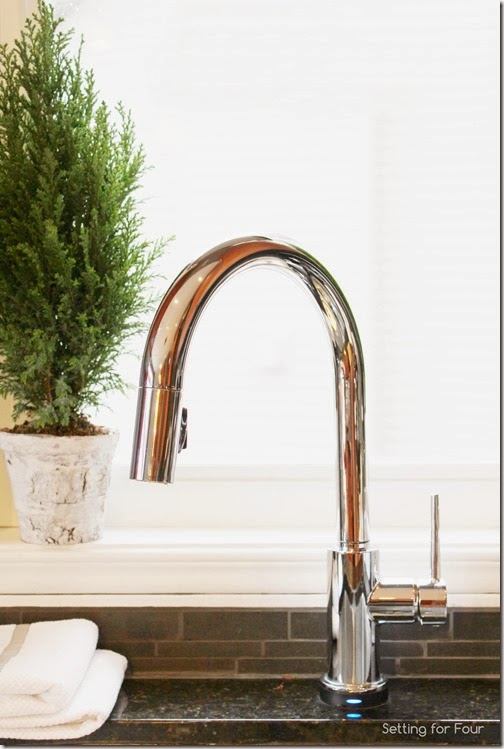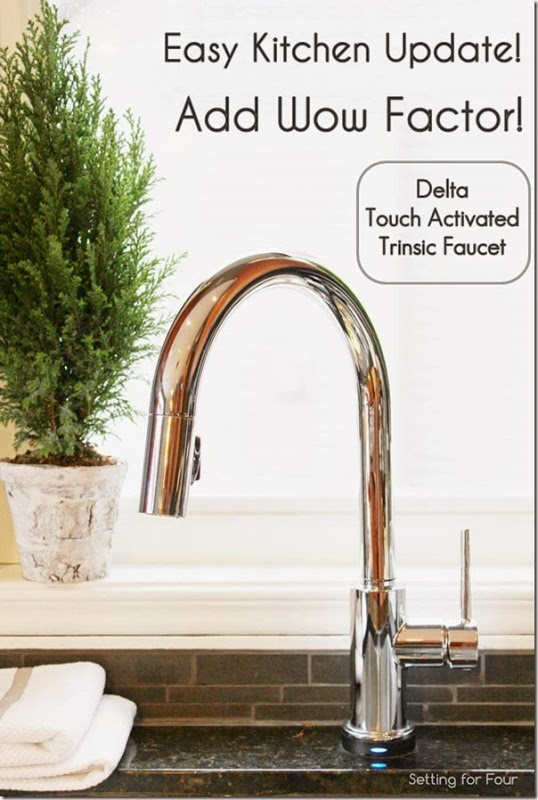 I received a Delta Faucet to review, but all opinions are 100% mine.
~ ~ ~ ~
Have you just discovered Setting for Four?
If so, I'd love for you to follow me by email so you never miss an update! Click below!
Or follow along with me here !:
* Thank you SO much for coming by for a visit! I love to hear all of your comments! *
Heather
Written by Heather at Setting for Four
Setting for Four is a home design, décor and lifestyle blog. Focus is on home renovations, crafts, DIYs, tutorials, recipes, as well as family friendly design and decorating ideas that won't break the bank or sacrifice style.

You can find Setting for Four on Google+
Sharing at:
Cupcakes and Crinoline Coastal Charm Home Stories A to Z
Between Naps on the Porch Stone Gable A Glimpse Inside 52 Mantels The 36th Avenue