See the Top 10 blog posts of 2019 – what you loved the most on interior design topics, paint color tips, seasonal decor ideas and gardening tips on Setting for Four!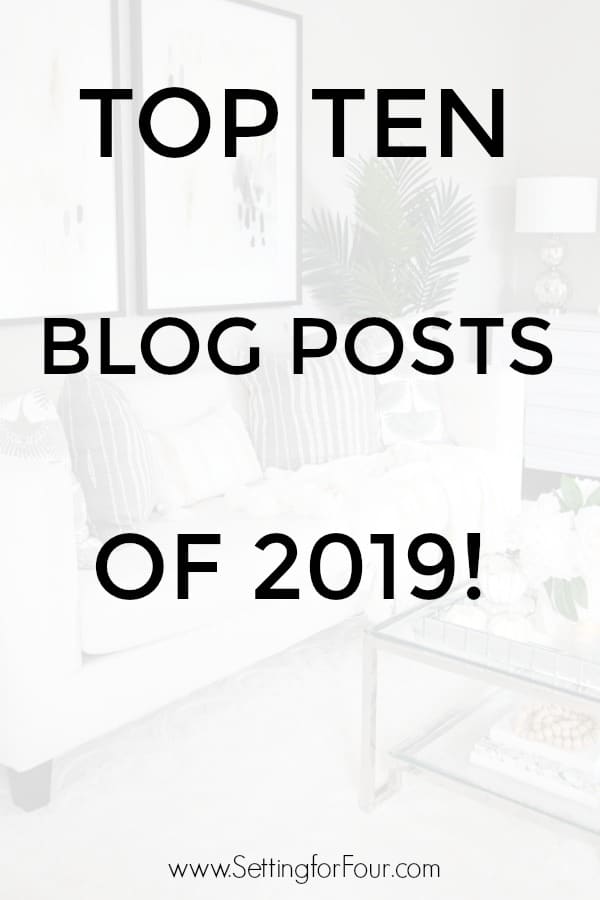 This post contains some affiliate links for your shopping convenience. Click here to read my full disclosure policy.
At the end of every year I love to take a look back to see what topics you loved the most and what struck a chord with you!
Certainly all things design and paint colors are BIG interests for you and me!
Last year you kept me very busy with online design and paint color consults, which I absolutely LOVE working on! Helping people love and enjoy their homes is the reason behind my blog and is my passion, both personally and professionally!
I'm currently having a lot of fun working on a studio apartment living room design, an exterior paint color consult, a living room paint color consult, a bedroom design, kitchen hardware sourcing and two living room design projects. If you'd like help with your home, see my online design consult service info here.
I believe with all my heart and soul that everyone can and should enjoy the home they live in! Having a home that functions and feels the way that feeds our souls, improves the way we tackle our day, brings us joy and uplifts us!
I'm so honored that you trust me with your homes and your decor visions. The testimonials that you've shared with me, on how much you've loved the advice that I've recommended completely fills my heart.
It makes me feel proud and happy that I'm helping you improve your spaces, that bring you more joy! Because the world certainly needs more joy in it, I think!
The past year was also busy with our bathroom remodel (we're currently renovating our powder room bathroom! If you follow me on Instagram I share updates on our progress, the gorgeous paint color and vanity we chose!), painting projects and lots of seasonal decorating!
Check out my Home Renovation and Remodel Planner to organize and guide you through the steps of renovating any room in your home.
It's what I used for our kitchen remodel!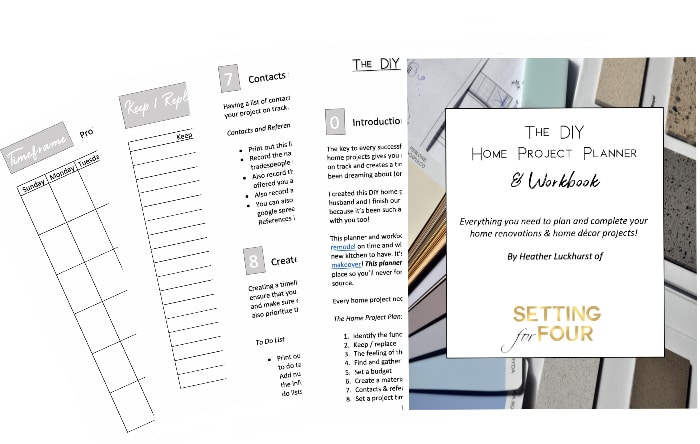 I dug into my website google analytics to find the most popular posts of 2019! Although many of my top posts are ones I wrote before 2019, today I'm sharing only the posts I actually wrote in 2019.
For those of you who have been around for a while it's a great look at my past tips and projects that will help you decorate your home in 2020 and for anyone new here it's a look at the types of topics I love to cover!
Let's take a look! These are the top posts counting down from #10 to #1.
Top 10 blog posts of 2019
You all know I love to decorate my home for the seasons and you do too! Decorating for fall is something I have a huge passion for, it's when I layer in the cozy pillows and throws, pumpkins, candles and fall accents.
See My Go- To Gray Paint Color and All Paint Colors In My Home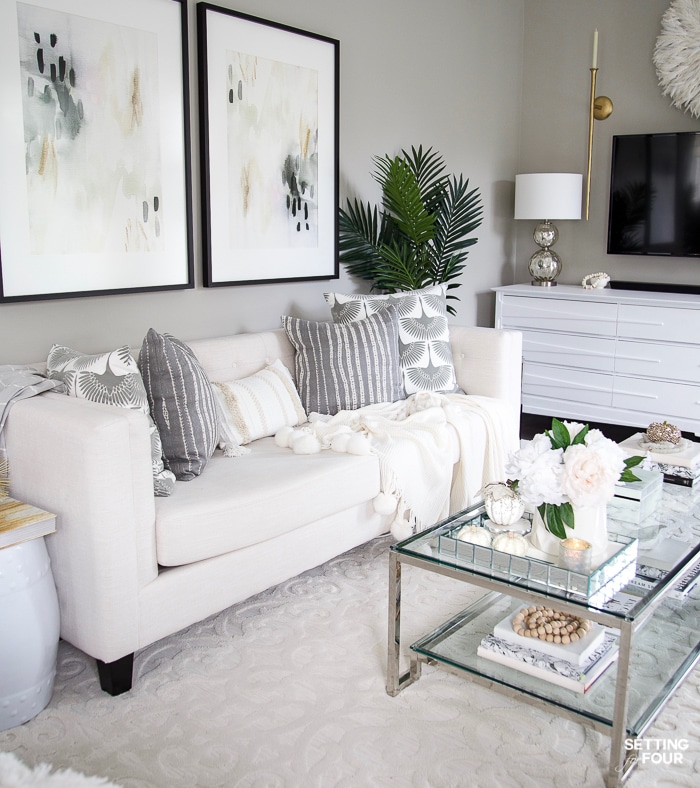 ---
Do you need help decorating your home or picking paint colors? See my online decorating & paint color services and client reviews! Email me at [email protected] for more info!

---
Color can mysterious and difficult to understand to use as paint and decorative accent colors! In this design lesson I show how to use the color wheel to help you create color palettes in your home that flow and are cohesive. This is a must read to become a better decorator!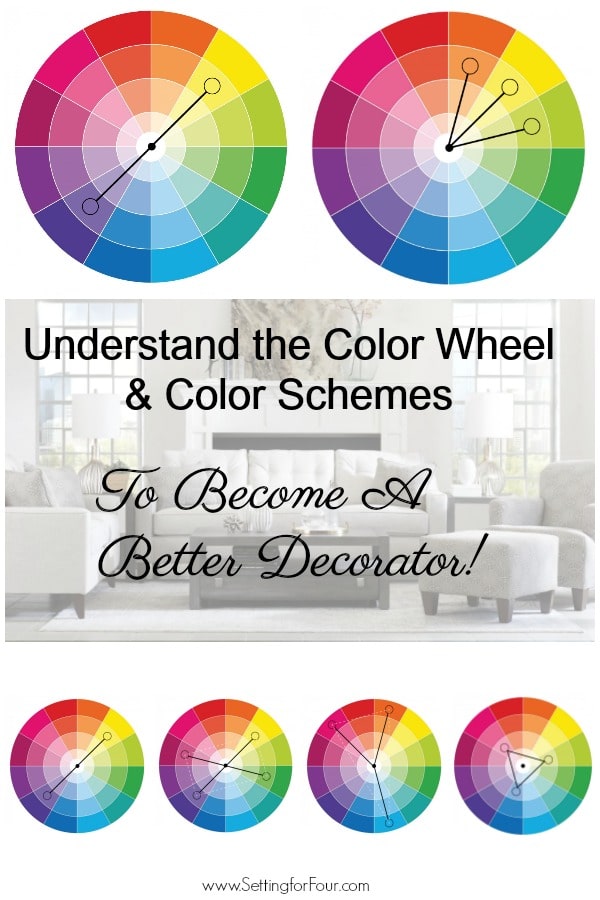 I love updating our guest bedroom for summer with accent pillows, new bedding and a summery color palette. I love these relaxing, watery blue colors!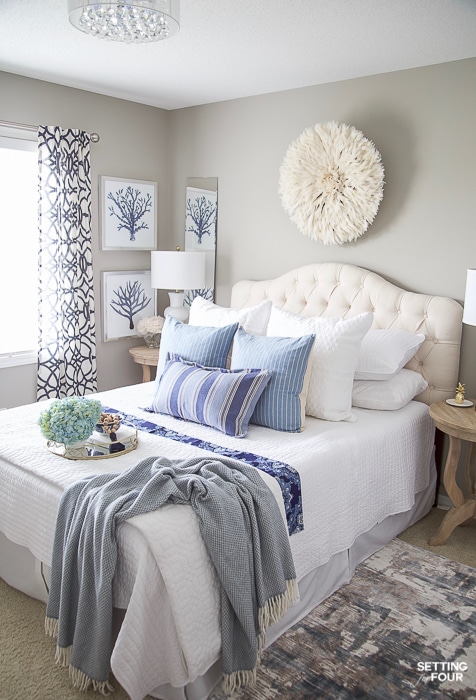 Dark rooms are the worst! They can be so depressing and frustrating to live in them! No worries! I've got you covered in this design lesson where I share how to lighten and brighten the dark spaces in your home with 5 design tricks!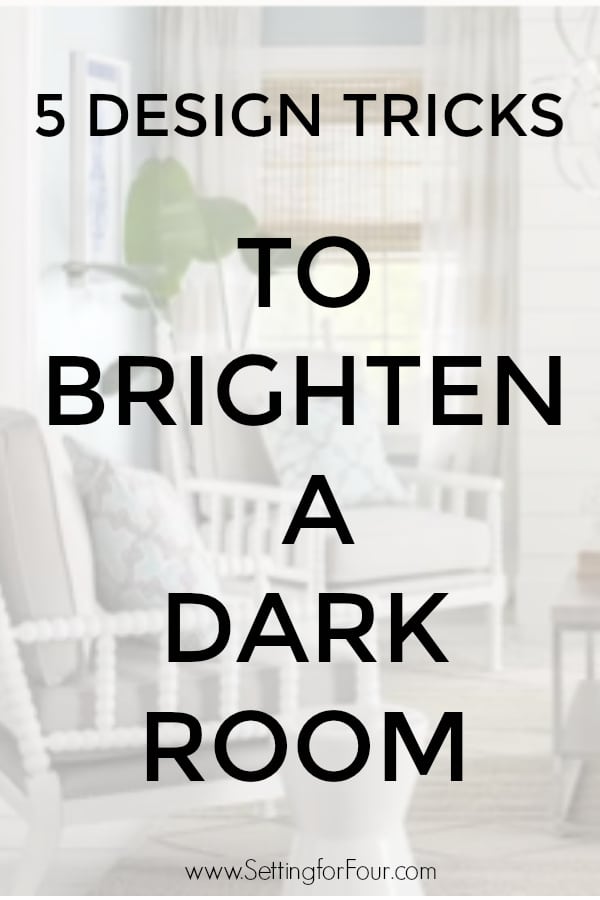 This is another design lesson you loved in 2019! Picking paint colors can be so hard to do if you don't know how!
As a military wife that has moved a lot and painted many rooms, and as a designer who has done many paint color consults, I've learned a lot of tips and tricks that I share!
You'll find the essential steps and tricks to picking the perfect paint color in this post.
Plus I list the 'don'ts' you absolutely should avoid!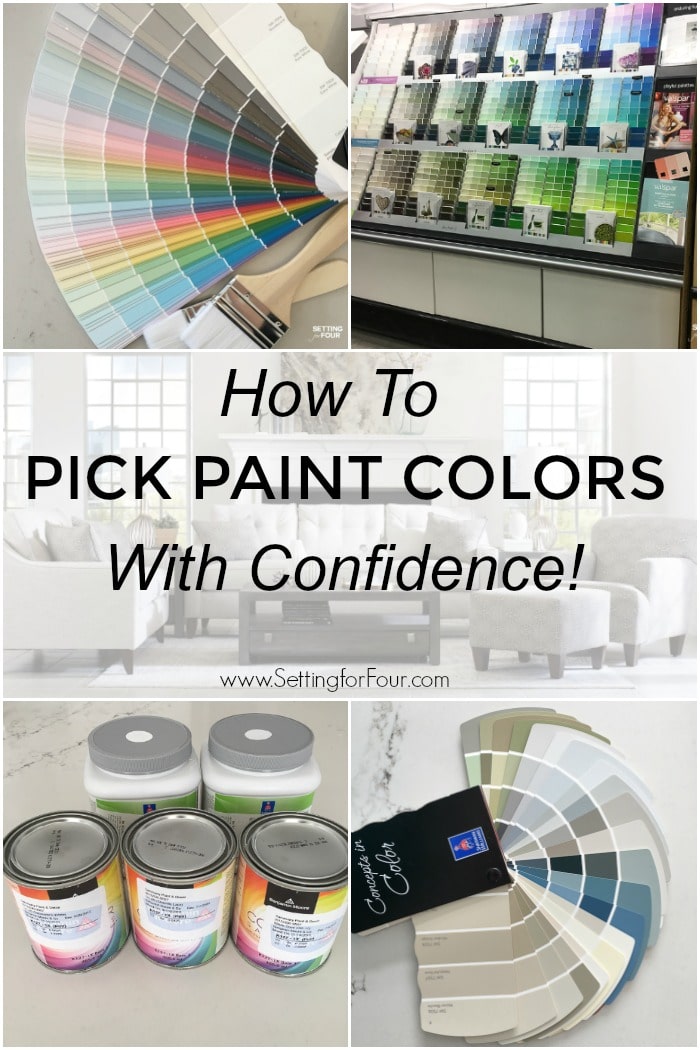 Our dining room table and sideboard/ hutch is a vintage Duncan Phyfe style antique that my hubby inherited.
Since our style is transitional I've made some easy updates to it to give it a fresh, contemporary look!
Learn how to take a dull, boring, dark dining room and make it feel cozy, fresh and stylish!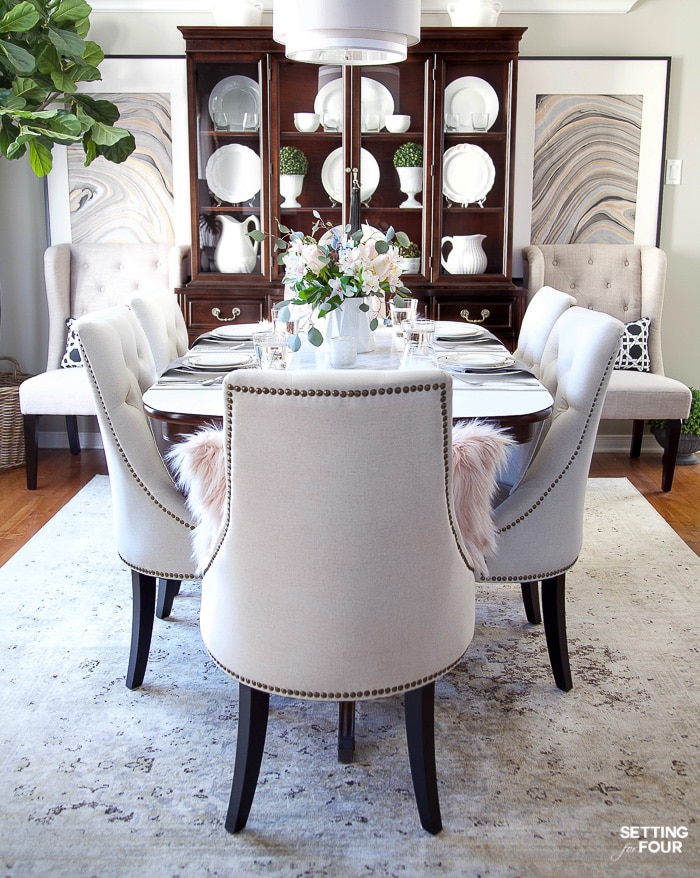 A big part of choosing paint colors is understanding their undertones!
Picking the wrong undertone can make a room look terrible and the paint on the walls look terrible too!
In this design lesson I teach you how to identify the undertone of any color and how to tell if a paint color is warm or cool.
You really love to see color inspiration and the color blue!
This beautiful blue paint color is the perfect color choice for the walls of a living room, bedroom, kitchen, bathroom, nursery, bedroom or home office of a home!
Read this post to see real spaces painted this relaxing, gorgeous blue!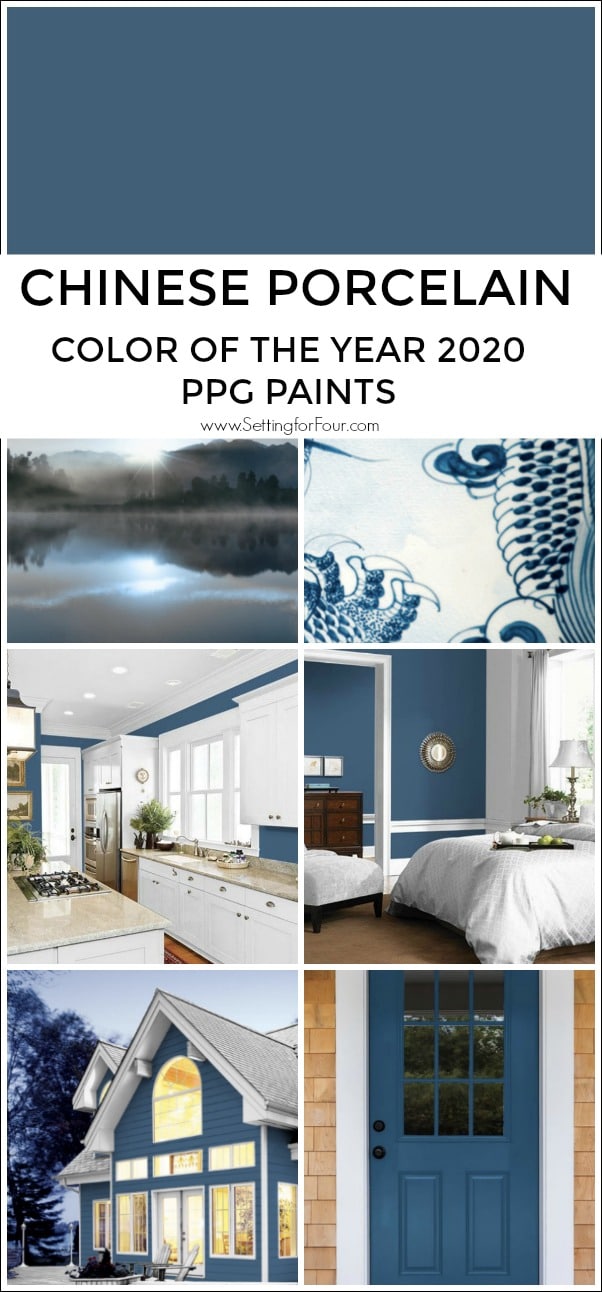 As you all know I am also obsessed with gardening! This post on how to divide and transplant hostas sucessfully really spoke to you! I'll be sharing more gardening ideas and tips this year so stay tuned!
If there is any specific gardening idea you'd like to see leave a message in the comments!
Related posts: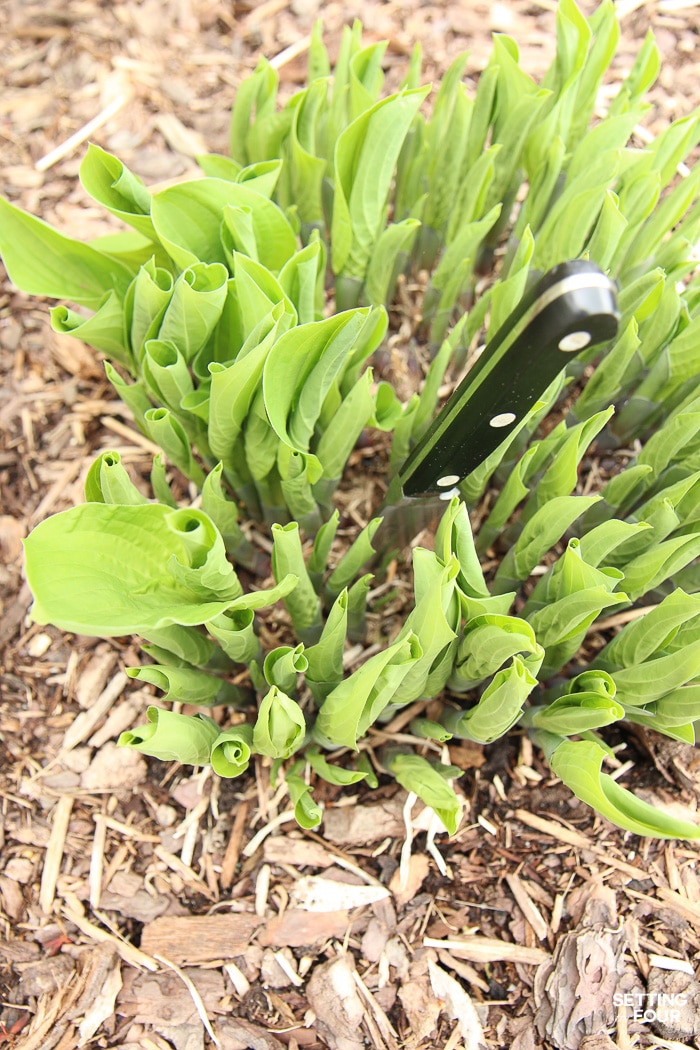 In this post I shared elegant, contemporary ideas on how to style a coffee table and cozy accent pillow ideas!
It shows that you love seeing new ways to layer your main furniture pieces with decorative accents to give your living room a new look!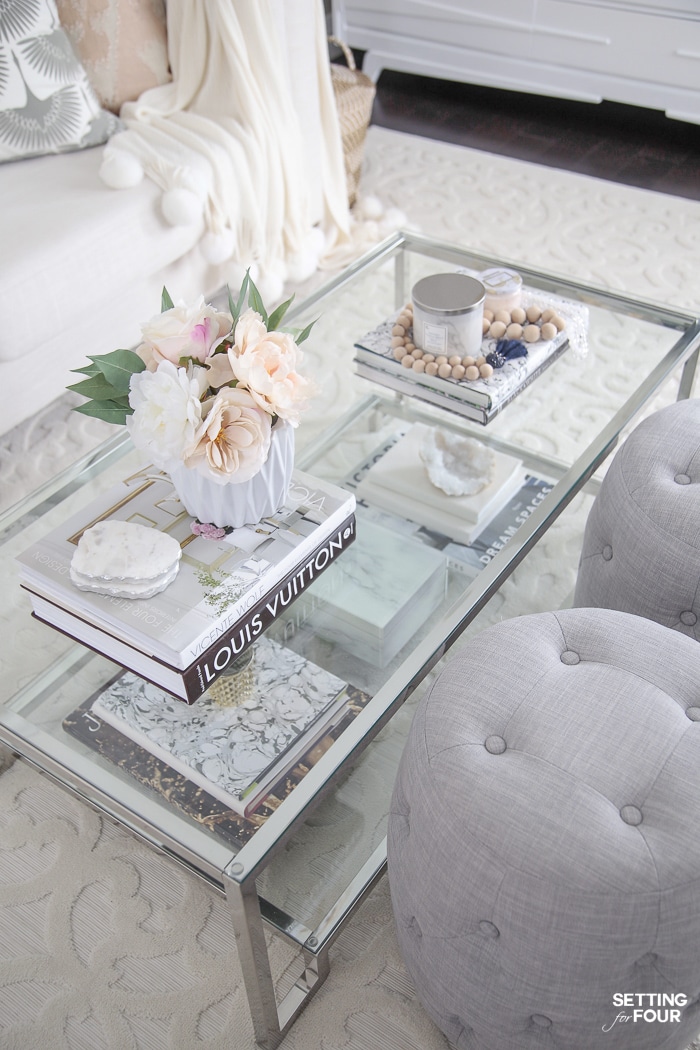 I hope you enjoyed my Top 10 Blog Posts of 2019! What types of posts would you like to see for 2020? Let me know in the comments!
Related posts: