Top 5 Paint Colors – Beautiful Interior Color Inspiration for the home!
Every year everyone who loves to decorate waits for the 'Paint Color of the Year' announcements!
Here are the 2014 top 5 color picks from the top paint companies! Do you have them in your home?: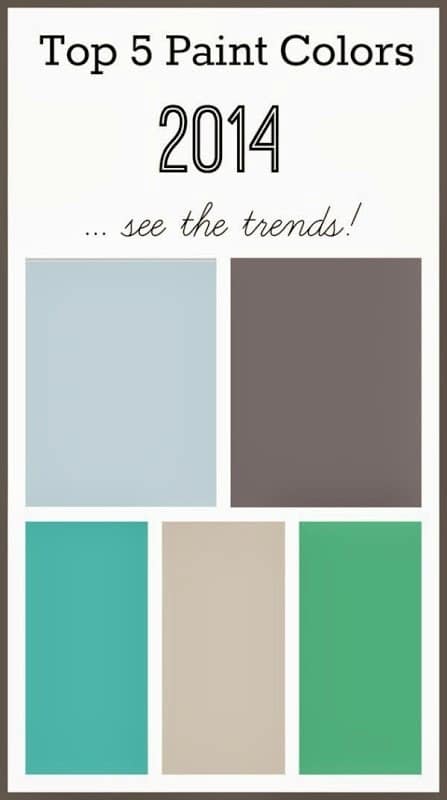 Changing your paint color is one of the easiest, quickest and cheapest way to redecorate!
Wether you paint an accent wall or repaint the entire room, changing your wall color can make your home feel refreshed and renewed!
Changing your paint colors may be a great idea if you're selling your home too.
Make sure you read this so that you can pick the perfect paint colors for your home! How to Pick Paint Colors With Confidence!
Learn how to Understand The Color Wheel & Color Schemes To Become A Better Decorator
I personally love neutral paint colors! If you want to see my go-to gray paint color and favorite white paint color – see my paint colors here!
Top 5 Paint Colors for Interiors
Breath of Fresh Air from Benjamin Moore
A timeless and elegant sky blue: Perfect for bathrooms, hallways, bedrooms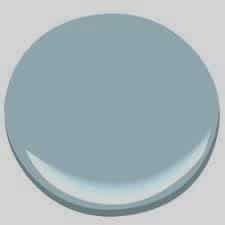 Exclusive Plum from Sherwin Williams is the second of my top 5 paint colors picks:
A dusky greyed violet: Perfect for library's, dens, bold living rooms