When it comes to household chores one of the things I dislike the most is to clean our dishes! Thank goodness we have a dishwasher, which we use every day, so I spend minimal time washing them by hand!
However, one of the things that concerns me when cleaning is all of the harsh chemicals that cleaners can contain. We are exposed to more and more chemicals every day and I want to protect the health of my two boys, husband and I as best as I can.
So I was thrilled when I was sent the new Finish® Power & Free™ Quantum dishwashing tabs to try out!
This new dishwashing cleaner uses Hydrogen Peroxide Action™, which combines water and active oxygen to give amazing clean and shine with less harsh chemicals than ever before.
I'm so excited at the results! Not only can I get my dishes clean and sparkling but I can have peace of mind in knowing fewer harsh chemicals can get the job done!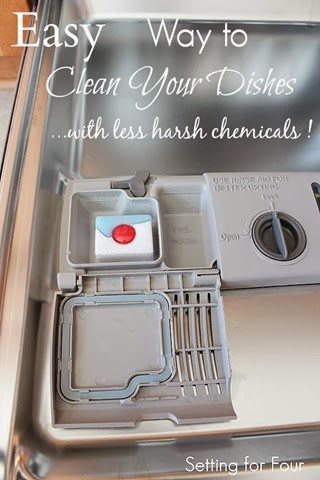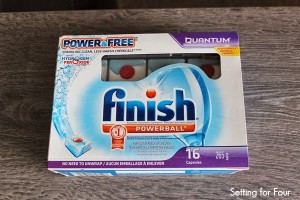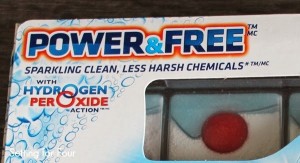 All the directions are on the back of the package, so convenient!: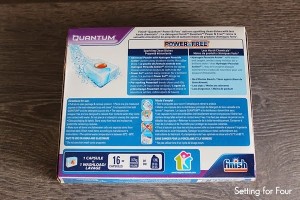 16 capsules replaces 1 box of detergent powder!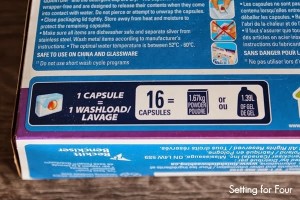 To be honest, I wasn't sure if this product would clean very well…there have been many times when I've opened our dishwasher after a cleaning cycle to find the dishes still have food stuck on them! That is so frustrating!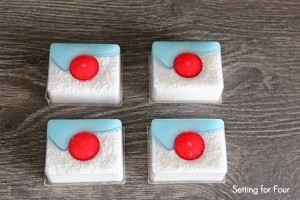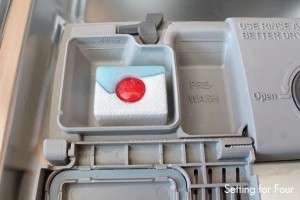 But I was amazed at just how well Finish® Power & Free™ dishwashing tabs cleaned our dishes, cutlery and glasses!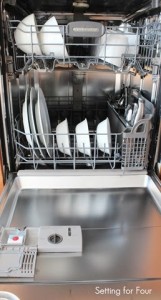 It's so comforting to know that I don't have to compromise our health or cleaning performance with this innovative dishwashing detergent!
You can almost here the 'PING' of the clean and shine!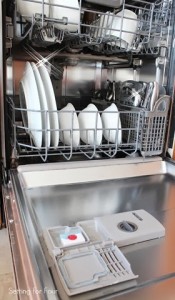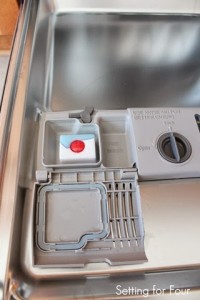 I hope you enjoyed these cleaning tips! Check out my other easy and fast cleaning posts: