Thank you for all of the wonderful compliments on our new indigo blue area rugs and rug giveaway post! I'm absolutely thrilled with how much you guys love these rugs and my indigo blue color scheme! A lot of you have been asking where I got my living room furniture, art and decor so today I'm sharing the resources with you!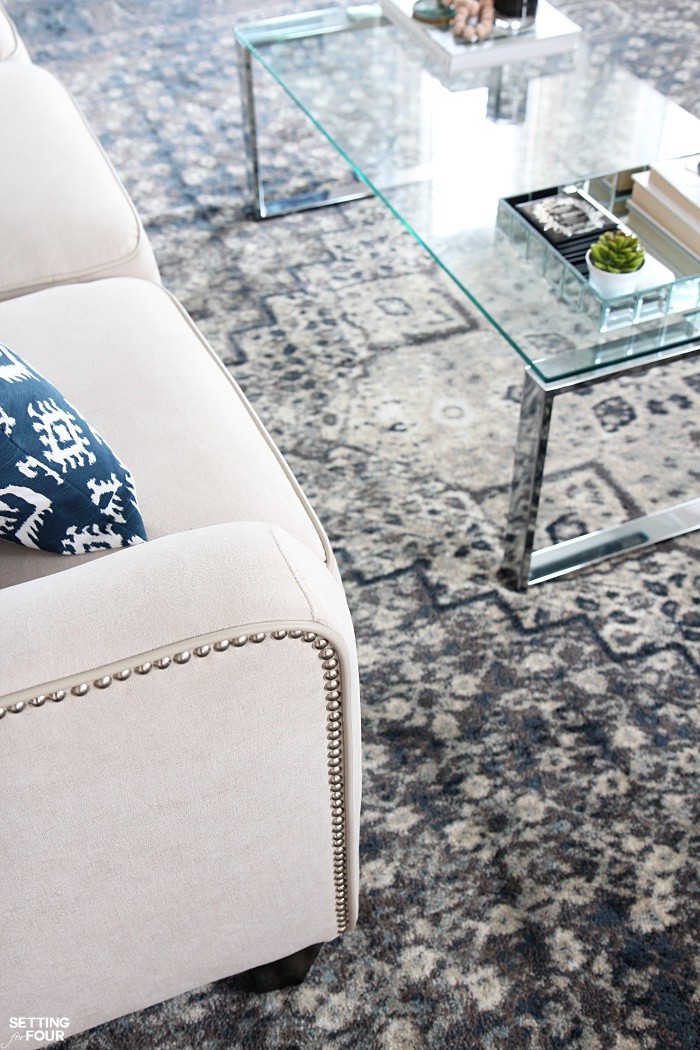 This post may contain affiliate links. There is no additional charge to you, you just get to check out some beautiful things I love!
Living Room Decor with Indigo Blue Color Scheme
see my paint colors here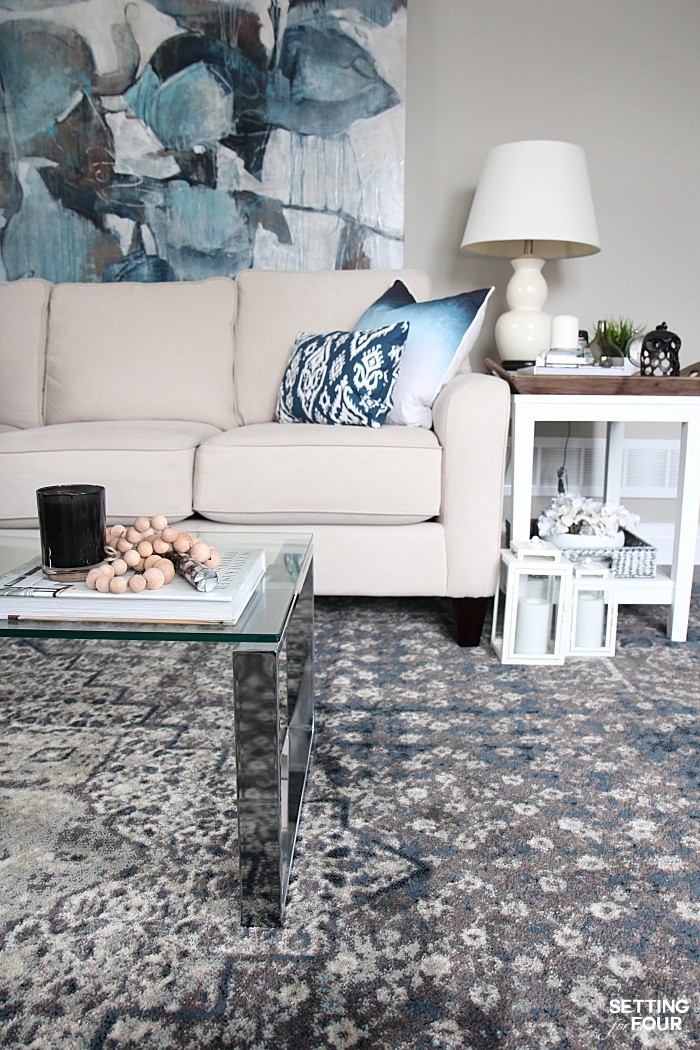 If you read last week's post and are following me on Instagram you know that I recently redecorated our living room with a beautiful indigo blue color scheme – and we LOVE IT so so much!
This gorgeous rich shade of indigo blue is a stunning color, looks amazing with our gray walls, cream sofa, whiskey colored accent chairs and white fireplace! Even though I had added accent colors to our neutral living room with pillows and mantel decorations, our space was lacking, impact and a 'wow' factor that only color can give a room.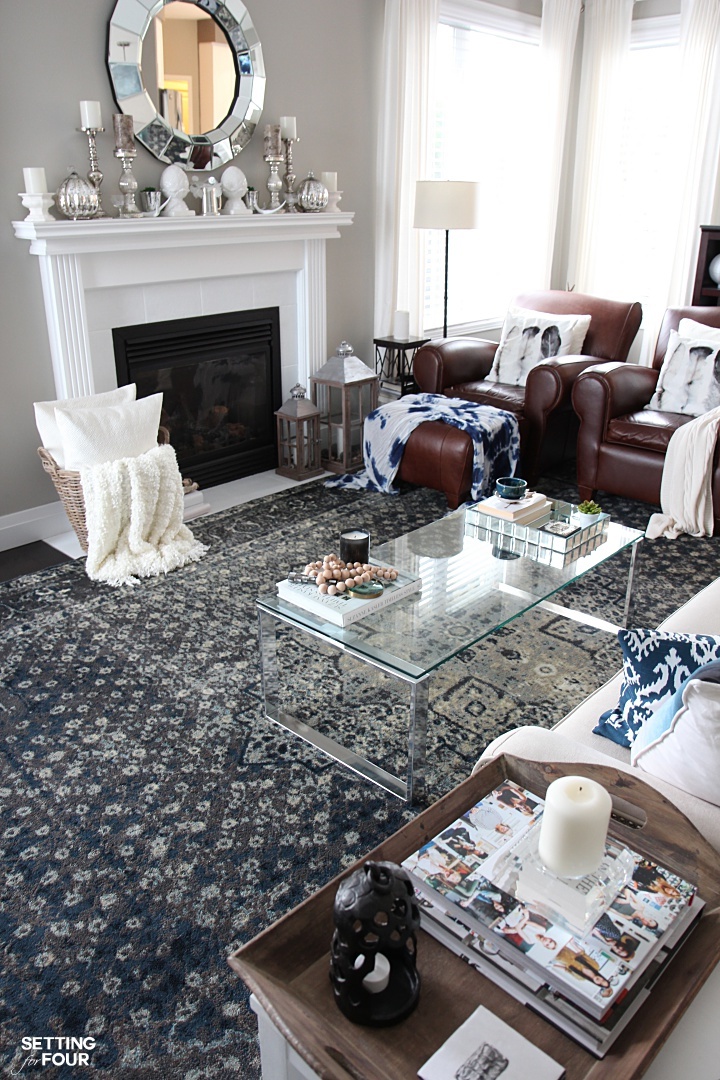 As you all know – my signature style is comfortable, inviting, rustic, glam, casual sophistication with hits of metallics and sparkle. I don't like a lot of color in our rooms and I love love love neutrals like gray, cream and white.
I recently fell in love with indigo blue when I wrote this post on this color trend for fall and winter!
So when I spied this indigo blue area rug with it's gorgeous color washed vintage pattern and it's shades of indigo blue, gray and cream – I KNEW it would be perfect for our living room!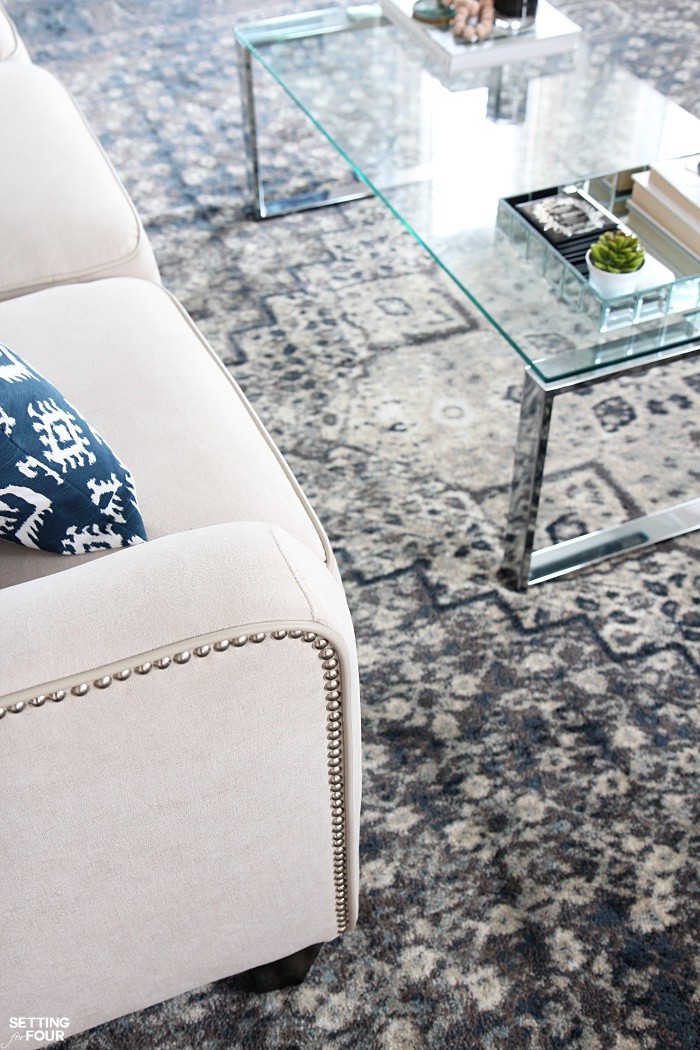 It's added so much impact, comfort and style!
Here is the resource list so you can see where you can get a similar look!
Resources
Coffee Table – similar
Abstract Art – similar
Leather Club Chairs in whiskey color
Nickel Curtain Rods with Ball Finial
White Table Lamp – similar
Floor Lamp – similar
Blue Ikat pillows on sofa – made with this blue and white ikat fabric with this easy DIY envelope pillow cover tutorial
Round Mirror above fireplace
White Faux Deer Antlers – on fireplace mantel
White ceramic artichokes – similar; on fireplace mantel
Mercury Glass Pumpkins – similar
Mercury Glass Pillar Candle Holders – similar
Tall Silver Pillar Candle Holders – similar
Flameless Battery Operated Candles
Wood and Silver Lanterns by Fireplace – similar
Mirrored tray – similar
Basket by Fireplace
Boucle throw blanket in basket
White Garden Stool – similar
Coffee Table Book: Timeless Style
Coffee Table Book: In the Company of Women
Coffee Table Book: Black and White – Timeless Interiors, Dramatic Accents and Stylish Collections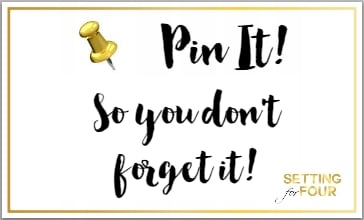 I hope you like our living room!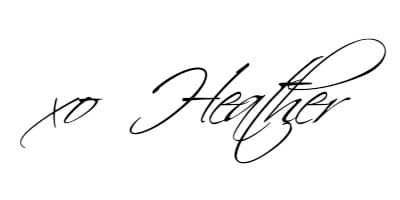 You may also like:
Decorating with Indigo Blue, Black and Gray : Shades of Summer Home Tour
Update Your Window Treatments – Refresh Your Home with New Blinds