Hello everyone! I hope you enjoyed my Spring Home Tour earlier this week!! Whew – it's been a busy week! Aside from finishing up last minute whirlwind decorating and photographing for the home tour, painting my fireplace surround and some trim work in our home (post on that coming soon!) I've also been busy writing about new decorating ideas and tips over on eBay!

My hubby and I have been looooong-time eBay customers (don't you love the deals you can get?!) and I'm so very excited to be partnering with them to curate some fun gift guides and decor collections!
If you have a second please pop on over to my eBay guides and click around to see my latest favorite things that I've been oogling on eBay and some fresh and easy decorating tips and tricks thrown in too!
You can see all of my new eBay guides here!!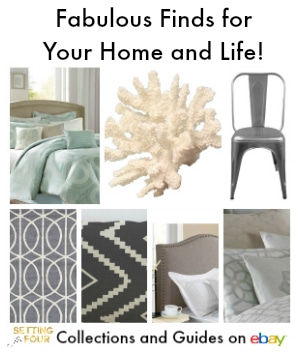 …stay tuned for my tutorial on 'how to paint your fireplace surround'!
Happy weekend everyone!