Are you currently shopping for a new home and considering new construction? The new build home purchasing experience can be so frustrating! Build Your New Construction Home The Easy With HomLuv! HomeLuv allows you to choose the style of house that's right for you and then matches you to the perfect builder in your area!
This is a sponsored post written on behalf of HomLuv. All opinions are my own.
PLEASE PIN THIS AND SHARE IT WITH YOUR FRIENDS!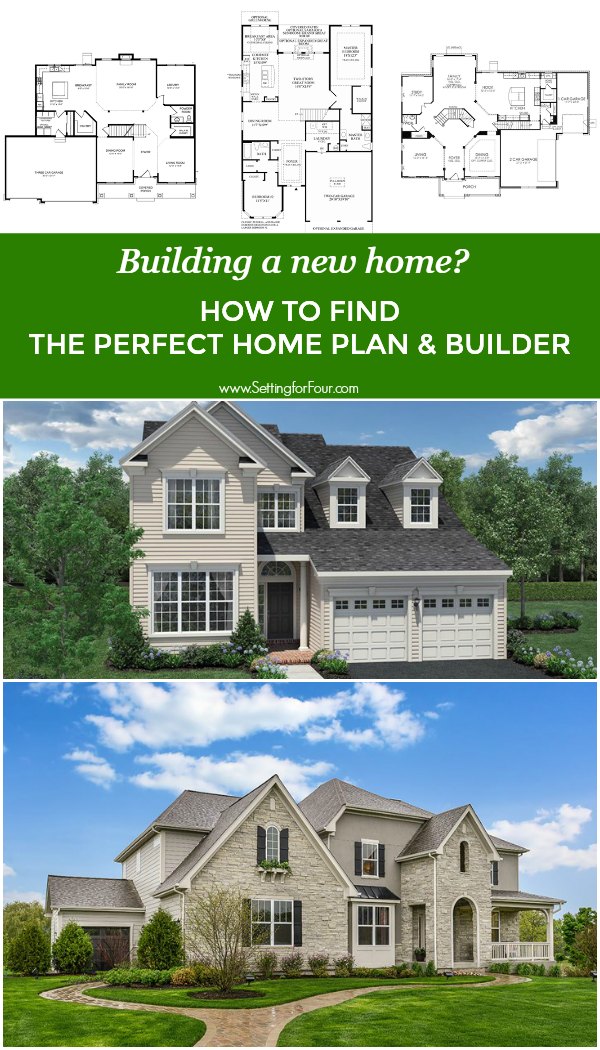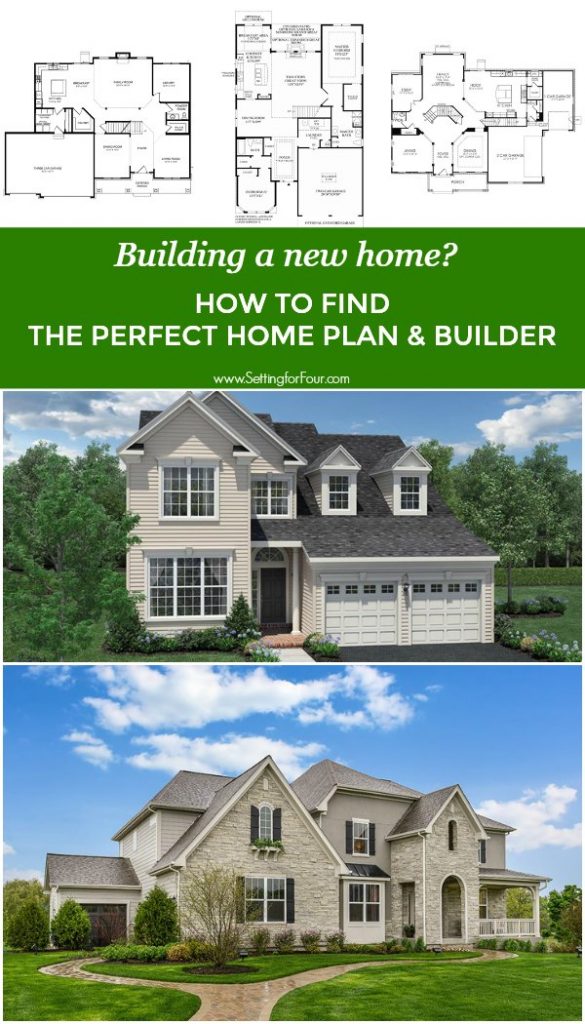 Build Your New Construction Home The Easy Way With HomLuv
As a military family that has moved a LOT, we've rented homes, bought pre-built homes and have built a couple of new construction homes too!
While building a new home is certainly exciting it is also frustrating, time consuming and stressful!
Trying to find a reputable builder and making decisions on the limited number of design choices they may offer is very difficult.
With our first new build home we only had a handful of choices of kitchen cupboard designs, flooring and room layouts…so we had to settle on some things that we didn't particularly love. Which was really disappointing for us!
Our current home was built brand new by the previous home owners from the model home design.
We absolutely love the curb appeal, stone walkway and steps, big windows and overall design.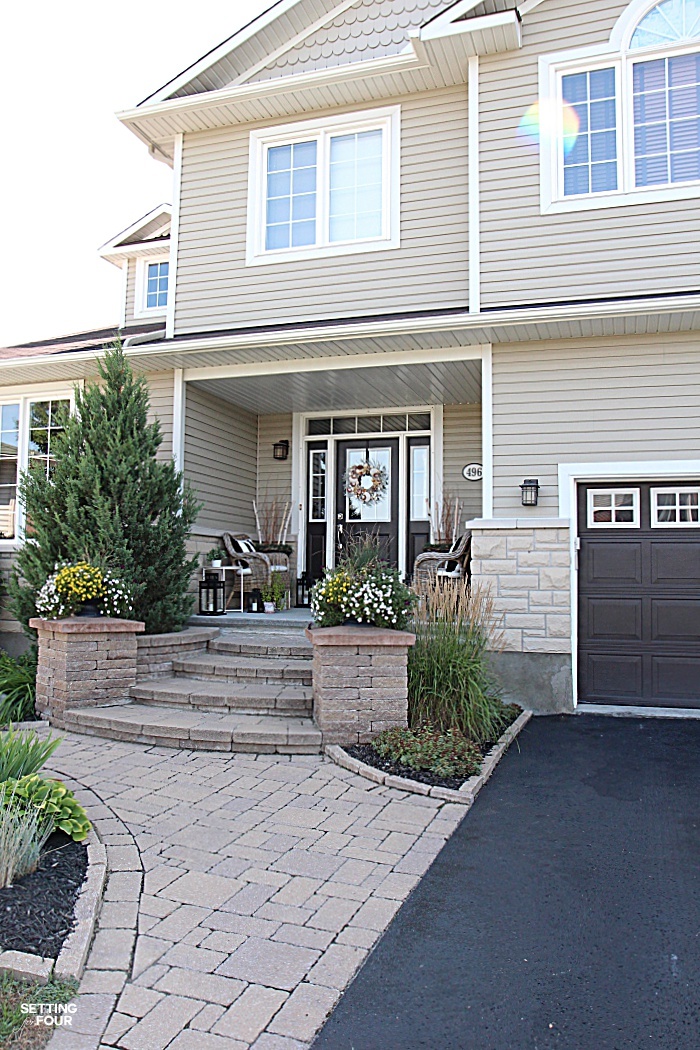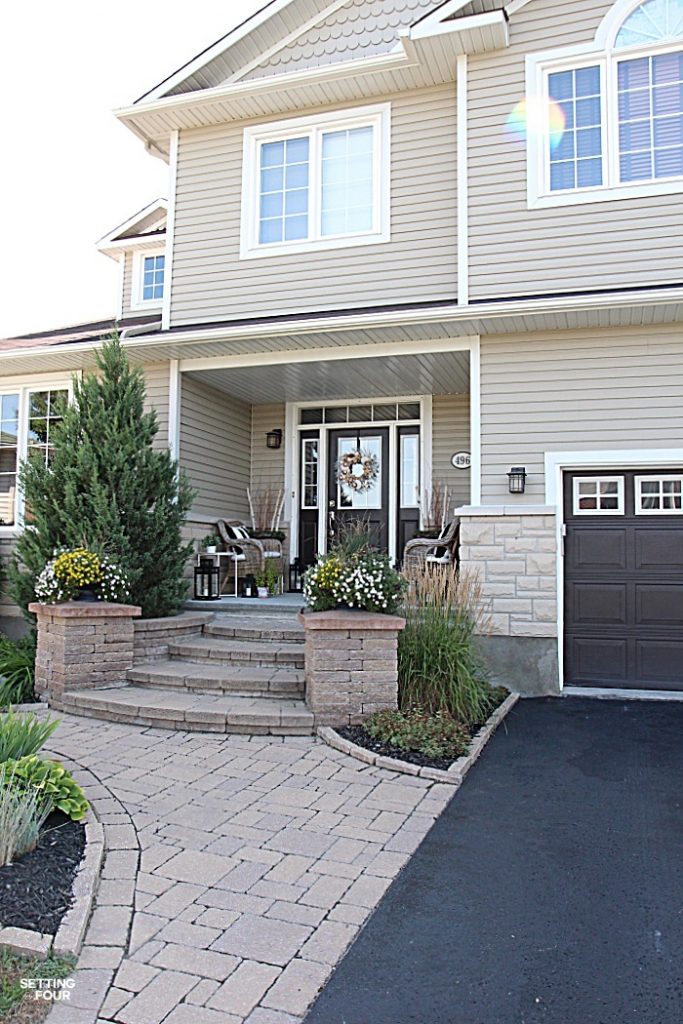 While we really love a lot about our home such as the back yard, games room and speakers built into the ceilings there are a few things that I would have omitted or tweaked!
This pony railing off the kitchen would certainly have been a design choice I wouldn't have made! So we removed it after we moved in.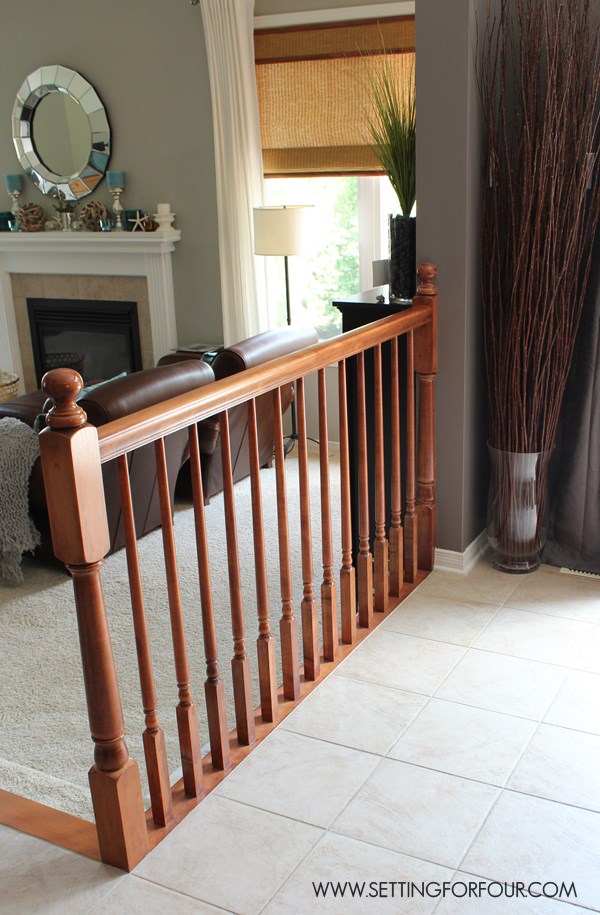 …and If I was building this home I wouldn't have selected this carpeting on the stairs, so we had the carpeting removed and hardwood installed.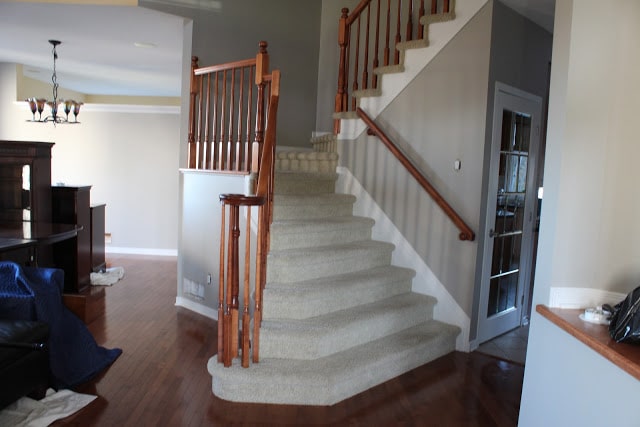 When you're making one of the biggest purchases of your life, it can be disappointing to build a new home and not get the design or style you are hoping for!
That's where HomeLuv comes to the rescue!
They are a brand new website that just launched June 14th!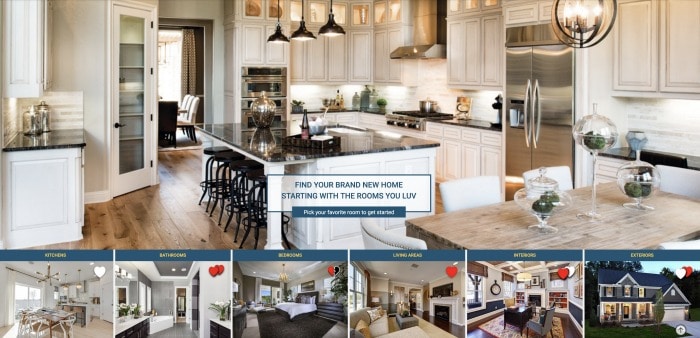 source
They are a visual search site where you pick out pictures of the room styles and designs that you love (they have hundreds of great images to choose from!), pin them to boards and then HomeLuv finds you a builder in your area that can build you a home that matches your style and design goals!
This is how you find your brand new home filled with room styles you love:
1. Explore
Browse and pick through hundreds of photos of new home interiors and exteriors
2. Luv
Select the rooms you Luv such as this one:
I am smitten with this open kitchen and dining layout and kitchen island!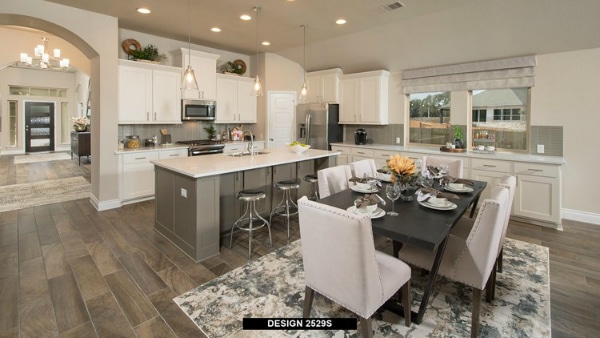 source
3. Collaborate
Share your favorite rooms and styles with those you Luv to collaborate on the new build.
4. Communicate with builders
On HomeLuv you can ask the builder a question on available inventory, ask design questions, ask about special offers and schedule a visit to the new build home!
5. Build
HomeLuv matches you with new homes and builders you will Luv with their technology that makes intelligent recommendations!
The reason I love how this works is that it puts you in control of the new build process from the comfort of your home for a gratifying experience! This inspiring and helpful website lets you express your voice on the design, style and feel of home that you want, rather than having to drive and visit every model home in your area! Which is exhausting!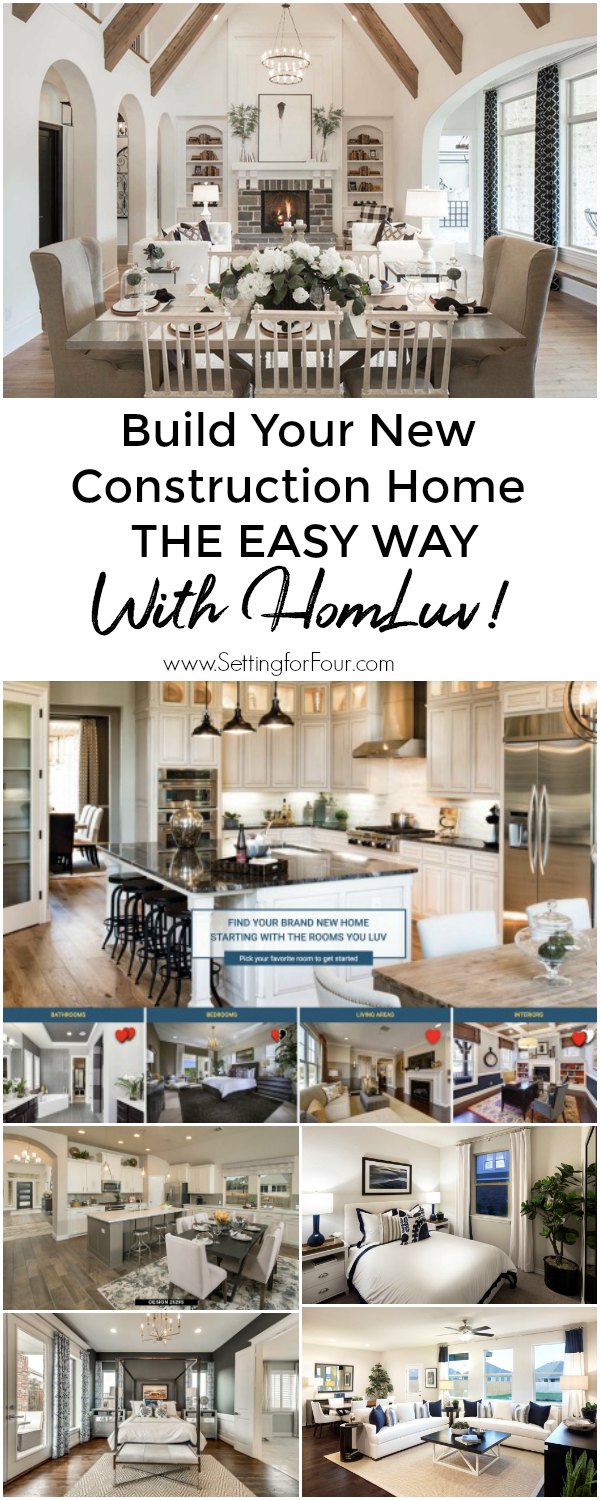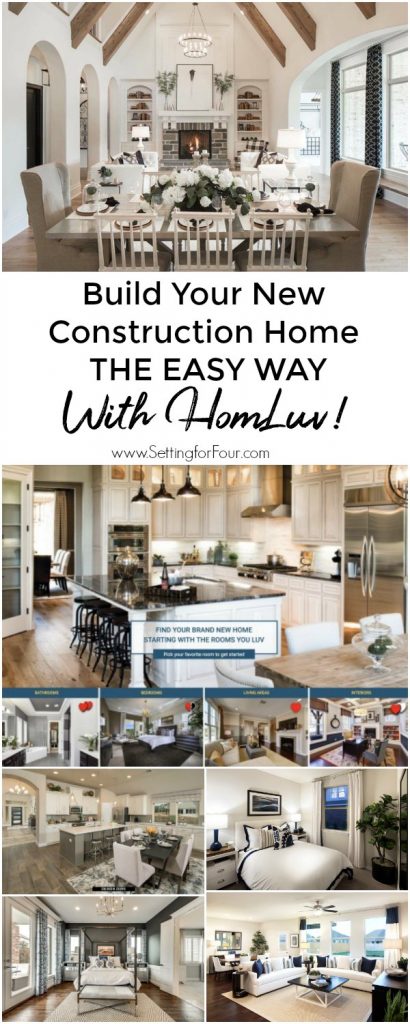 I wish I could have used #HomLuv when we built our last home! I can't wait to use it for our next new build!
So head over to HomLuv and start planning and designing your new build home the easy way!
I hope you liked this information on this new website and my ideas on how to Build Your New Construction Home The Easy Way With HomLuv!
You may also like:
7 Ways To Make A Small Room Feel Larger Instantly!
Curb Appeal Ideas and Porch Decor Tips
Sherwin Williams Oceanside: Color Of The Year