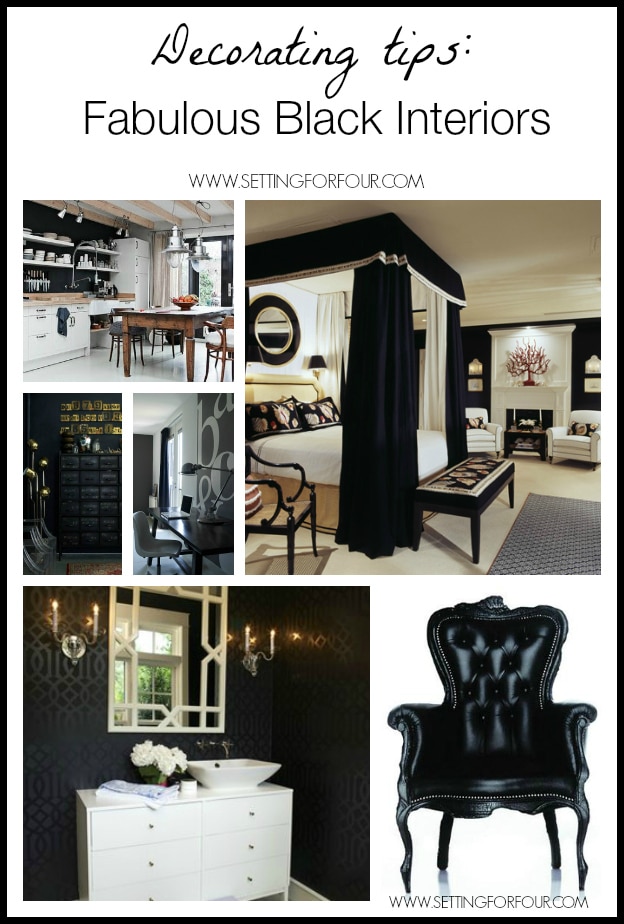 With the autumn weather arriving in parts of the north and the daylight growing shorter with the approach of fall, adding black to our interior spaces is a great way to create a dramatic coccooning effect or a bold fresh update.Black interiors fit many design styles…tradtional, contemporary, classic, vintage….
Lets take a look at how the color black can wow in these 5 rooms:
Moooi Smoke Black Armchair
: This chair is actually made from burned and charred wood! Combined with tufted leather and nailhead trim I think this would be a gorgeous touch of black for any room! Isn't it beautiful?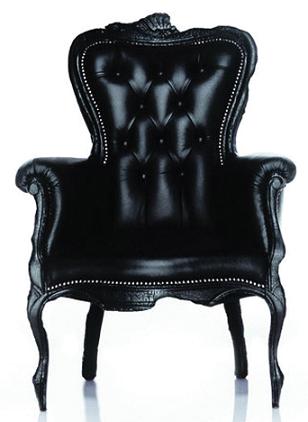 Do you like the idea of bold black interiors? Which space is your favorite?