See these beautiful artificial flowers for bouquets and wreaths! Peonies, tulips, cherry blossom branches, pussy willows and more!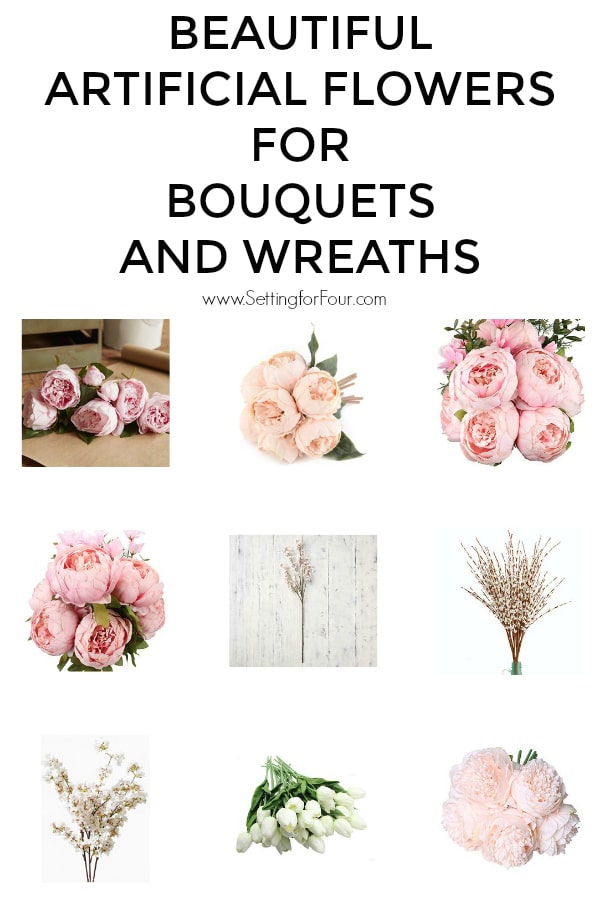 I've rounded up some very affordable artificial flowers and flowering branches today!
I really love these faux flowers for making flower arrangements that can be used over and over again!
How to Style and Decorate with Faux Flowers:
Faux flowers like these are perfect for tablescapes for everyday and for dinner parties!
They are a great way to keep expenses down and to mix with real flowers for weddings.
Pop a few of these flowers and branches into a wreath you already own to give it a whole new look!
Place several faux pussy willow and cherry blossom branches into a vase and place it on the center of your kitchen island to add some cheer to your Spring kitchen!
Light and Bright Spring Kitchen Decor Ideas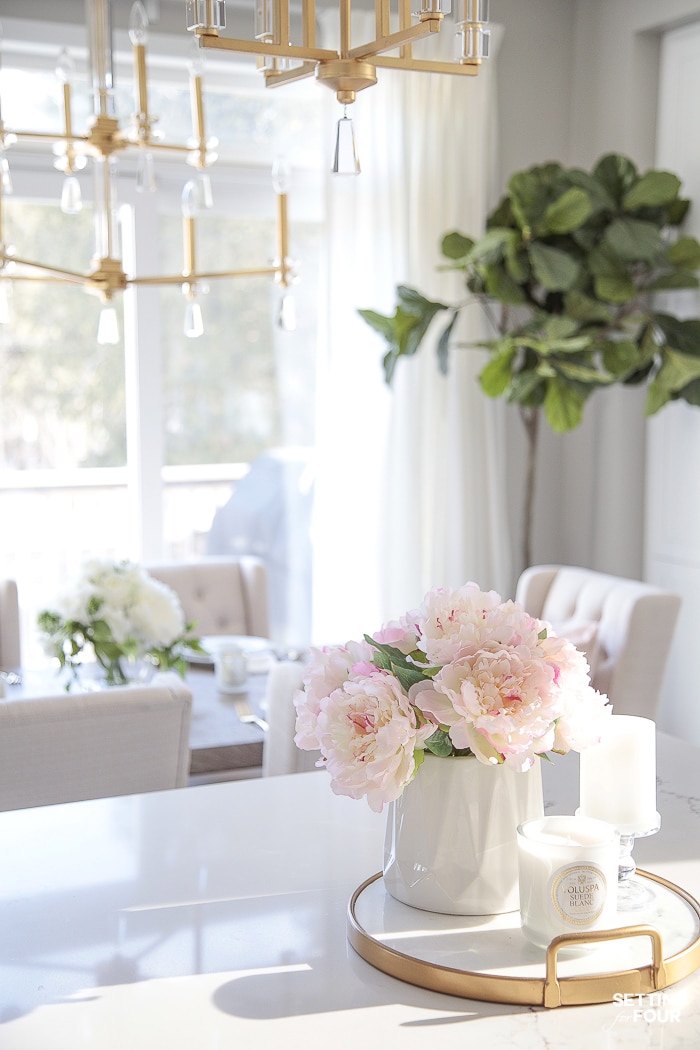 I love using artificial flowers for bouquets – these are budget friendly and look so real! I've even added them to real flower arrangements to make it look more full and more luxe.
I added these faux tulips to a soup tureen for a big beautiful arrangement in my foyer!
When decorating with faux flowers I love using one type of flower in an arrangement.
Massing one flower type in a container is such an elegant look!
5 Simple Spring Entryway Decor Ideas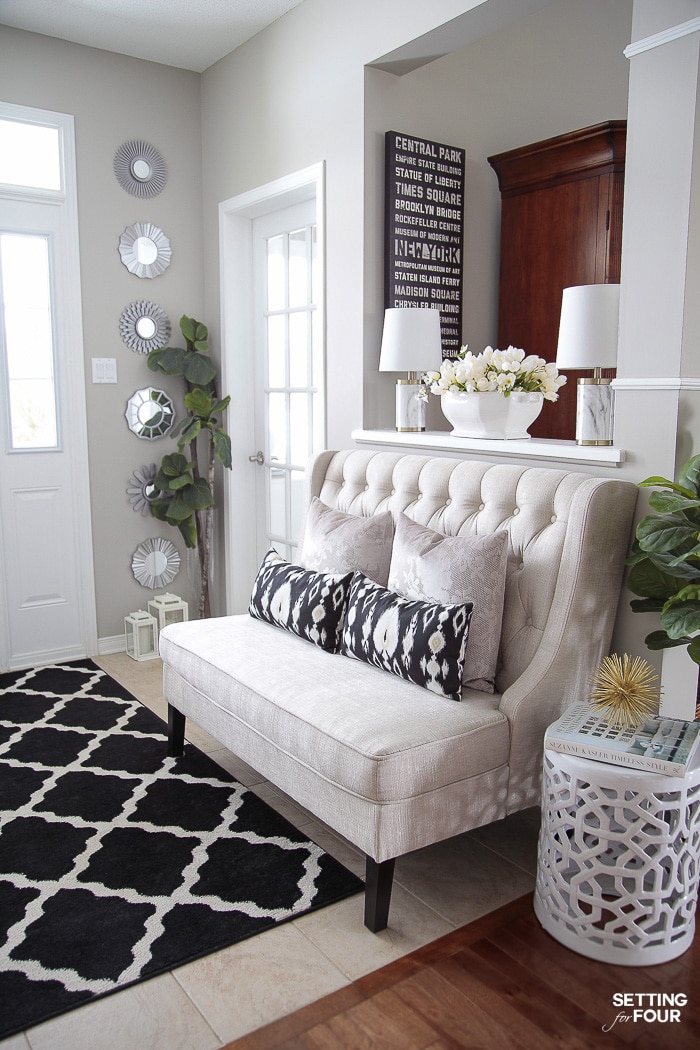 Affordable and beautiful artificial flower ideas:
These are some of my current flower and flowering branch favorites!
Click on the pictures below to shop!

I hope you enjoyed this post on affordable artificial flowers for bouquets and how to decorate with them!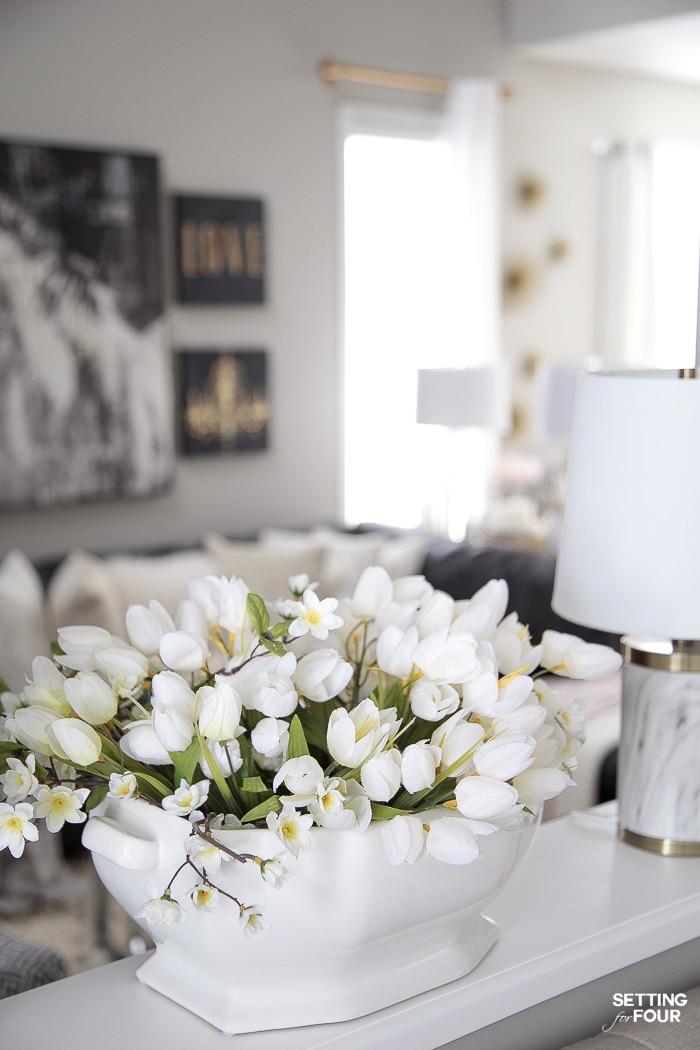 Need help decorating a room or picking paint colors? I can help!
I offer online interior decor services – email me at [email protected] for more info. I love creating beautiful homes for my clients!!

You may also like:
Butterfly and Fern Summer Wreath DIY