Experience the ultimate convenience with the Caséta by Lutron Wireless smart lighting system.
No Special Bulbs! Anyone Can Use It!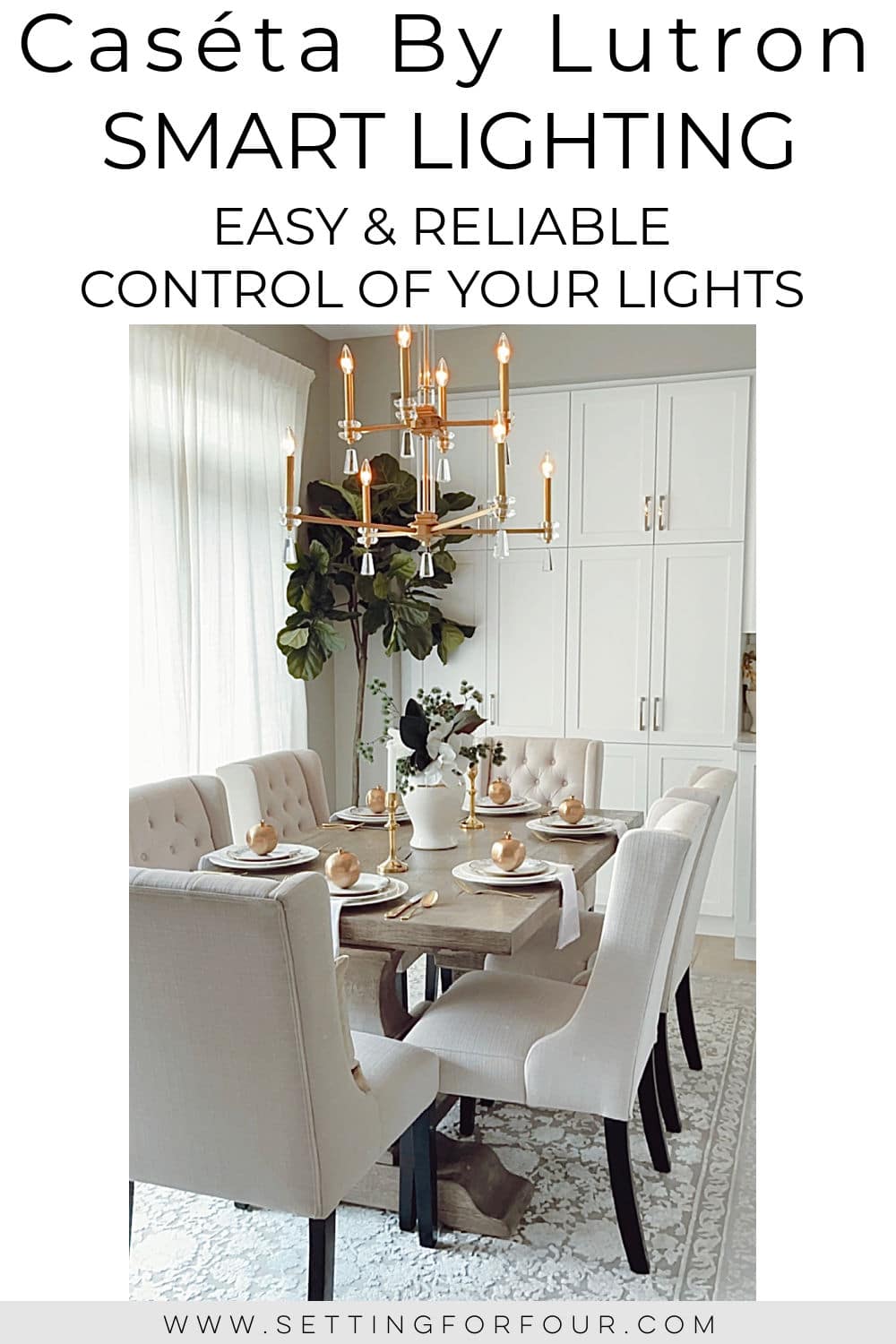 This post is sponsored by Lutron Electronics. Click here to read my full disclosure policy.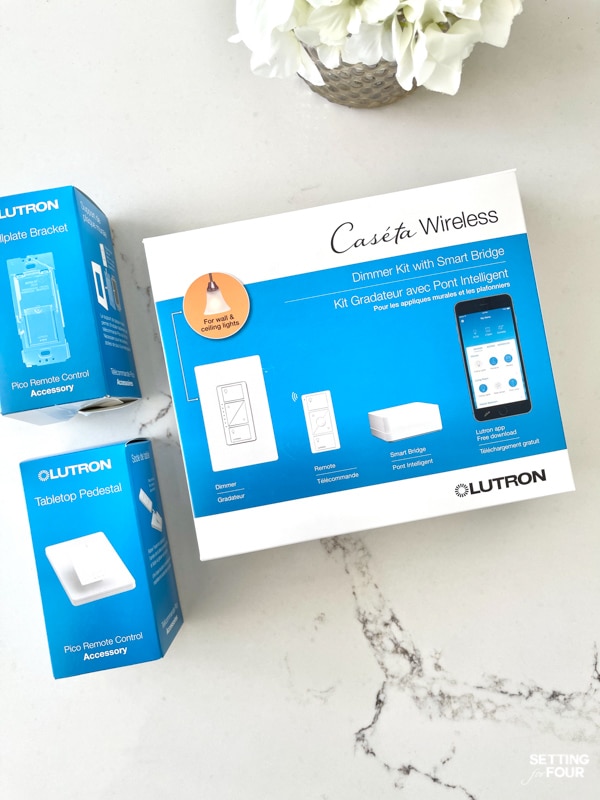 Say 'Hello!' to Caséta by Lutron Electronics smart lighting!
It allows you to easily control and automate your lights plus provides peace of mind, comfort and convenience in your home!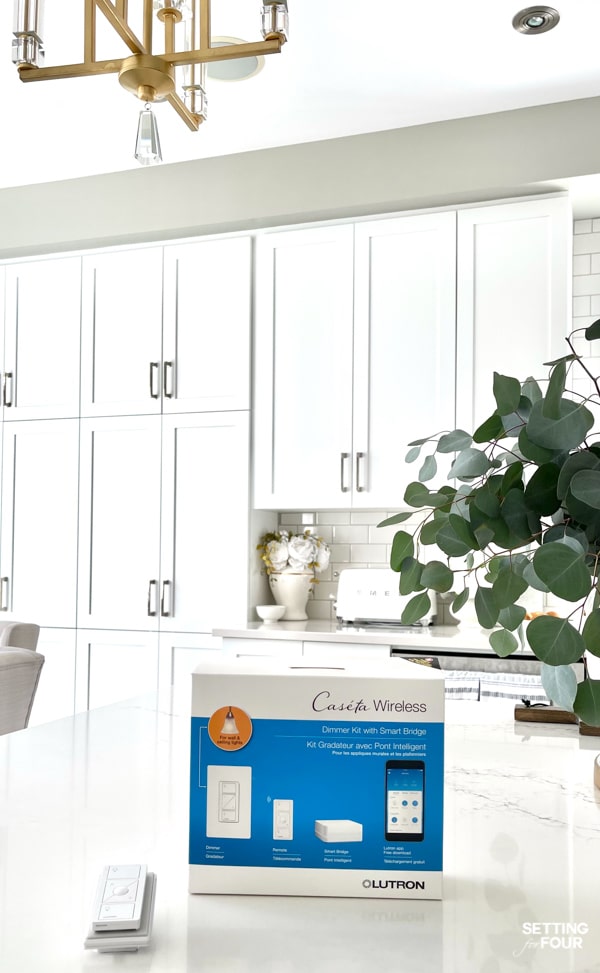 Caséta by Lutron makes your lighting smart at the switch, instead of replacing bulbs!
Controlled with the free Lutron app, your voice, the switch or Pico Smart Remote.
You can schedule your lights to dim, turn on or off to fit your daily routine… and while you're away.
Away from home? Caséta by Lutron will randomly turn lights on and off throughout the evening, so you have the effect of being home even when you're not!
Our Dark Tuscan Kitchen Remodel Before and After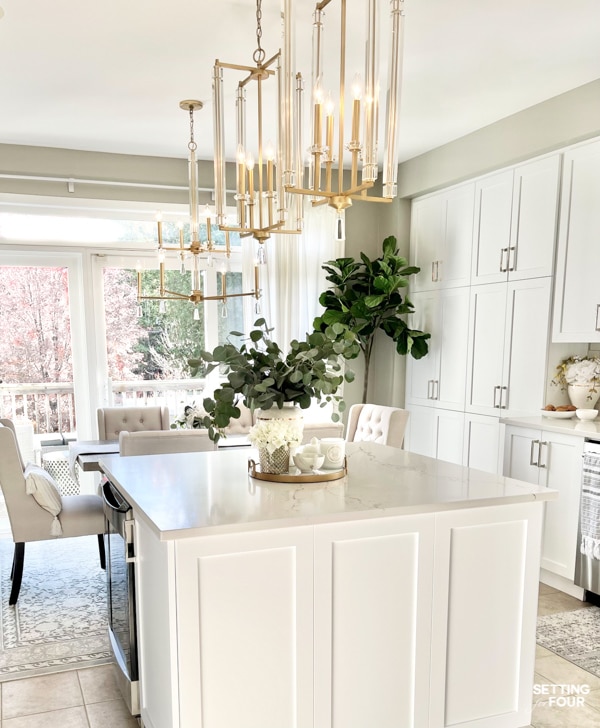 ---
Need help with furniture layout, choosing paint colors, kitchen/bathroom design, selecting furniture & decor or updating your home? I can help!
See my online design & paint color services!  Plus my client reviews!
Email me at [email protected] for more info!

---
With the days getting shorter now that fall is here, I love using Lutron Caséta wireless smart lighting system to automatically turn on our lights at dusk for ambiance!
I can control it all from my phone or I can simply ask Alexa to dim and turn the lights on or off too!
The Caséta by Lutron Dimmer Kit with Smart Bridge is a great way to start making your life easier and more welcoming – it doesn't require you to buy special lightbulbs and works with more smart home brands than any other smart lighting!
Most importantly it just makes your life simpler and more welcoming!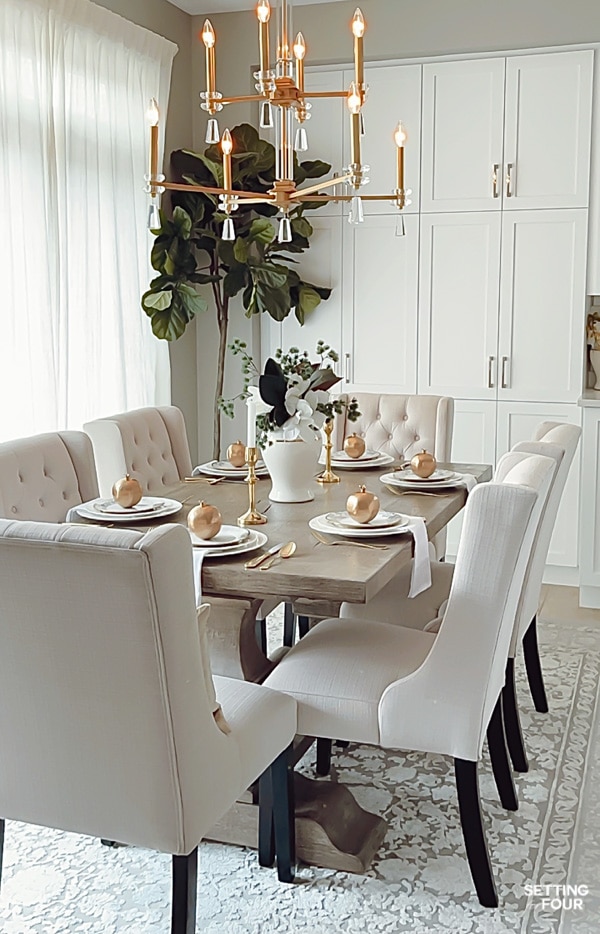 Add beautiful lighting and ambiance for the holidays with Lutron Caséta smart lighting!
I especially love using my Caséta by Lutron at Christmas to automatically dim the lights at dinner time for cozy holiday meals with my family, and this year with friends too!
I just love the comforting ambiance as we sit around the table making joyful holiday memories!
Caséta is so easy to use! It not only works with Alexa, it works with other voice activated speakers too, like Google, Siri and Sonos! Plus it's wireless and works without Wifi – so it works even if your Wifi is down for total control and peace of mind! I l love the convenience and reliability of that!
The Caséta by Lutron wall plate is so good looking! No visible screws and mounts flush to the wall!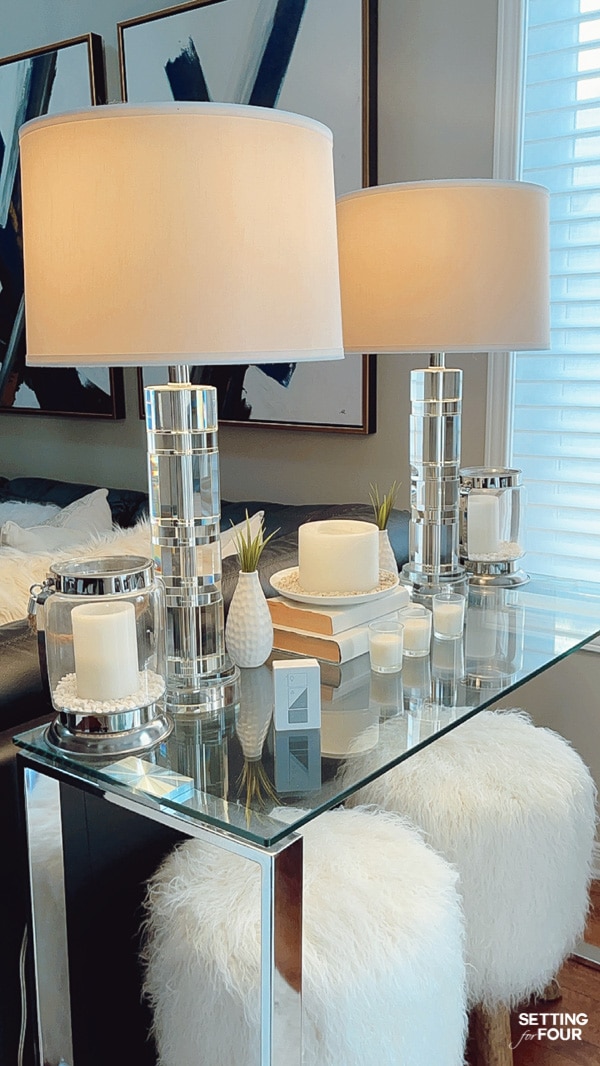 Create the right light for watching TV, reading or entertaining, with the Lutron Caséta wireless plug-in lamp dimmer. It plugs into a standard outlet! 
I hope you enjoyed learning why I love the Lutron Caséta wireless smart lighting system!
Snag your Lutron Caseta wireless smart lighting system here for comfort and peace of mind!
See more details on my Instagram page!
You may also like these Design Ideas: