Drum roll please! Pantone has just recently announced it's newest color of the year for 2014….
Radiant Orchid: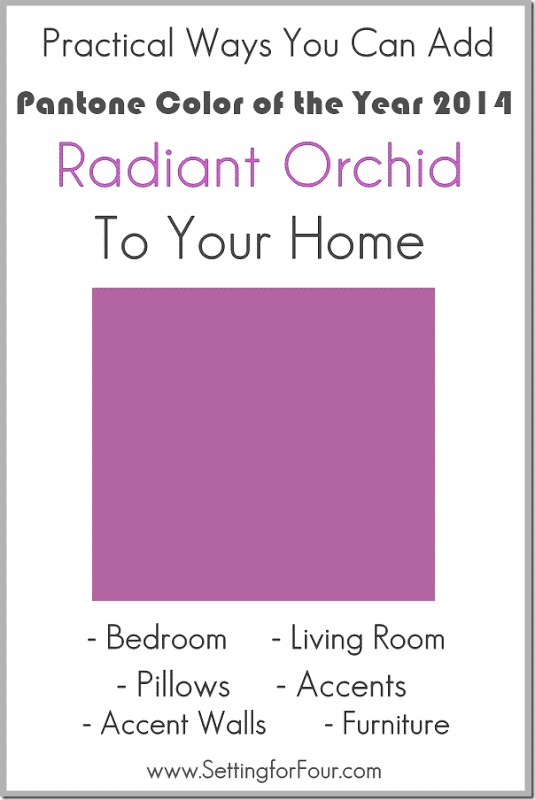 Bye-bye Emerald Green, Radiant Orchid is the new 'in' color!
This beautiful color is the exact color of a gorgeous blooming Phalaenopsis orchid!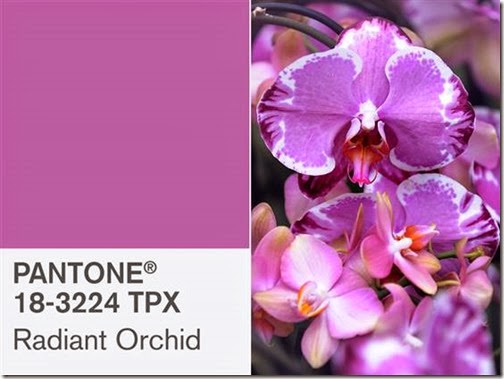 I personally love this color! I find it has beautiful richness and depth.
I believe it's going to work well in fashion, makeup and in home interiors.
'Radiant Orchid' can pair with many other colors including neutral colors: sand beige, taupe, grey, black and white.
It will also look wonderful next to soft yellows and paired with turquoise or teal. Metallics in both soft silver and gold will look stunning with this hue!
Here are some inspirational photos of using this orchid color in a home:
In a Bedroom:
Living Room and Dining Room:
Outdoor Living:
Bedroom or Office:
Bedroom:
Pillows:
Use as an accent wall or paint the back of a bookcase: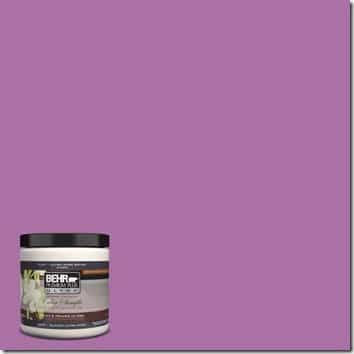 Will you be adding this color to your home? Like? Dislike?
I'd like to add it to my home with pillows and accent decor…I think in January it'll be a gorgeous cheery color to add to my home during the long grey winter months!
Share your thoughts – I'd love to hear your opinion!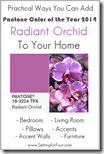 ~ ~ ~
…don't forget to Enter the $200 Custom Table linen Giveaway from Bright Settings !
Lots of gorgeous colors to choose from! Keep or Give as a gift!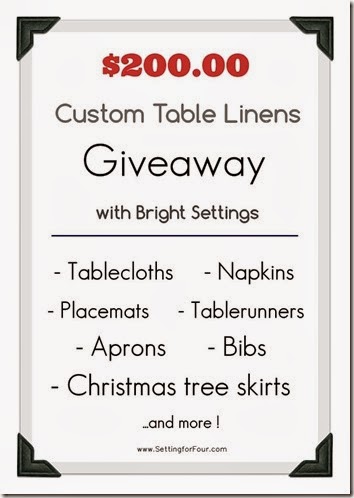 …See more of my Design and Decor tips hereDesign and Decor tips here.
~ ~ ~ ~
Have you just discovered Setting for Four?
If so, I'd love for you to follow me by email so you never miss an update! Click below!
* Thank you SO much for coming by for a visit! I love to hear all of your comments! *
Heather
Written by Heather at Setting for Four
Setting for Four is a home design, décor and lifestyle blog. Focus is on home renovations, crafts, DIYs, tutorials, recipes, as well as family friendly design and decorating ideas that won't break the bank or sacrifice style.

You can find Setting for Four on Google+
Sharing at:
Between Naps on the Porch Craftomatic Uncommon Designs