How to Create Ambiance in your Home with Fragrance and Scents!
I believe that making a house a home is all about ambiance. One way I love to add welcoming warmth and comfort to my home is with a soft and inviting fragrance especially when I'm entertaining. Today I'm showing you ways to bring your home to life and awaken your senses with the fragrant floral scents of wildflowers, airy herbs and fresh cut peonies!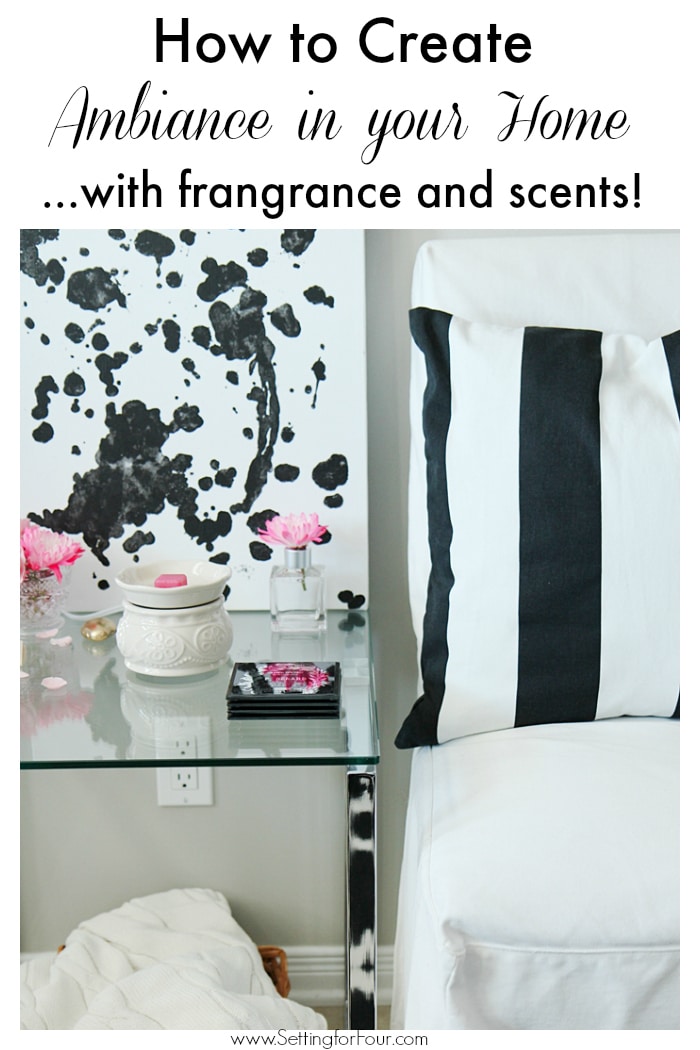 With Glade's new fragrances, including Blooming Peony & Cherry and their Limited Edition Spring Collection fragrances Poppy Groove and Hello Spring, it's really easy to add ambiance to your home and let the spring fresh scents lift your spirits. Weather I'm at home alone, with my family or with friends adding scents to my home just makes me feel good myself and like a good hostess!
I love to add special touches to my home when I have friends over! I always want them to feel welcome and have a fun, relaxing time.
I especially love to add candles like this pink Poppy Groove scent to my foyer! When our friends and guests visit it's a welcoming touch that says 'Come on in'!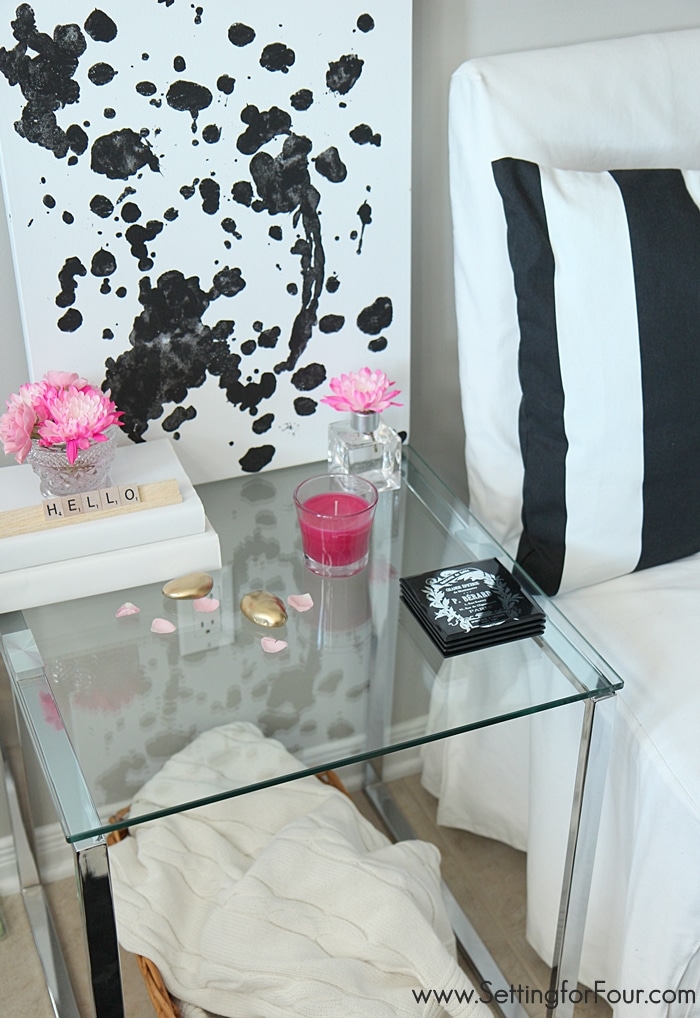 These scented wax melts and warmer are another way I love to add pretty fragrance to my home. Glade's Poppy Groove is a beautiful playful mix of water lily, iris and freesia aromas.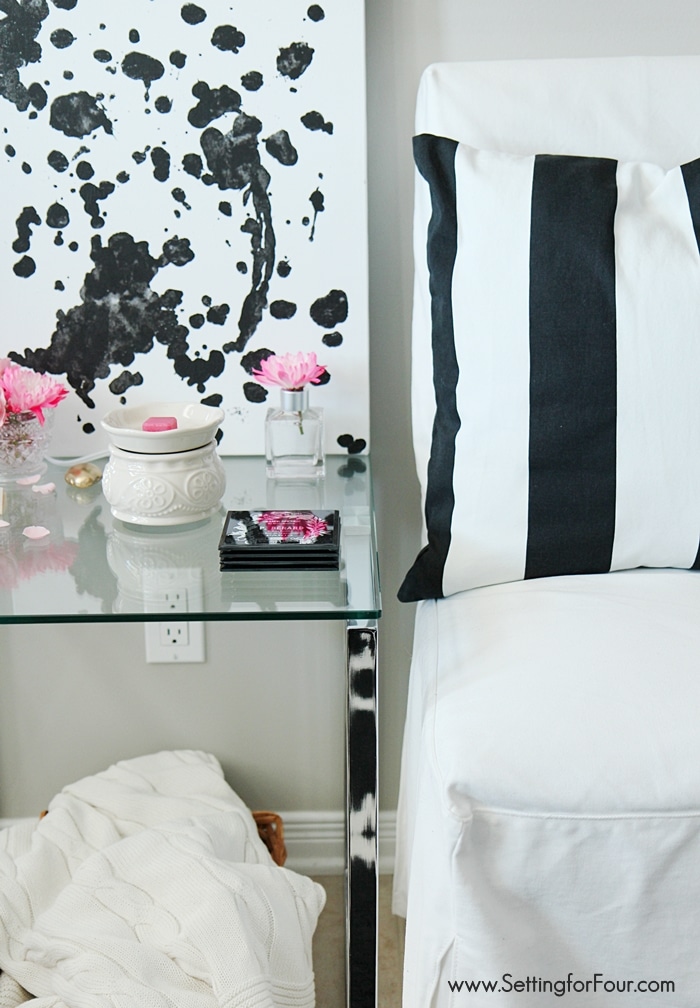 In my dining room these Blooming Peony and Cherry wax melts and warmer sets the ambiance for a relaxing meal and great conversation!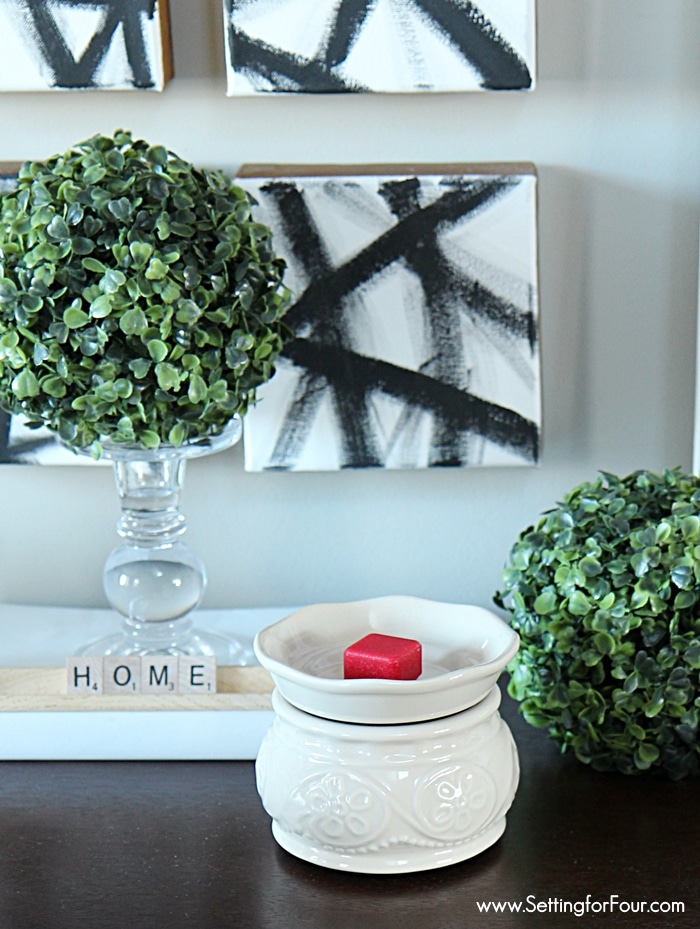 The pop of red of this new fragrance, Blooming Peony & Cherry, and hints of fresh peony, flirty pink roses and cherry are a joy to the senses!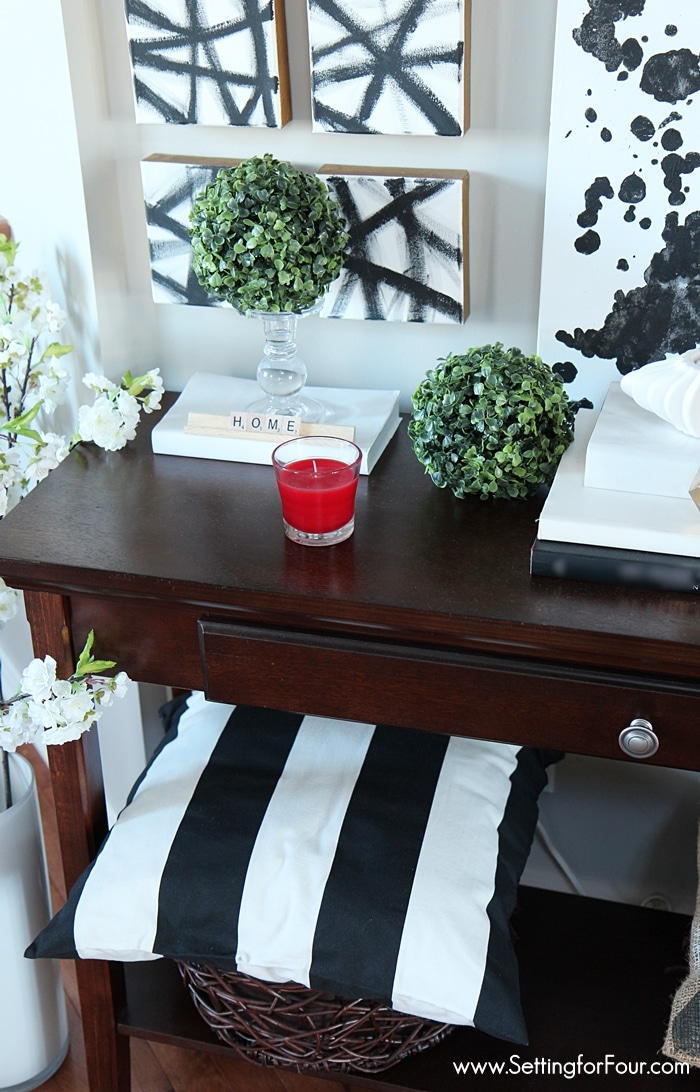 Glade Blooming Peony & Cherry- if you love peonies like me, you'll love this fragrance!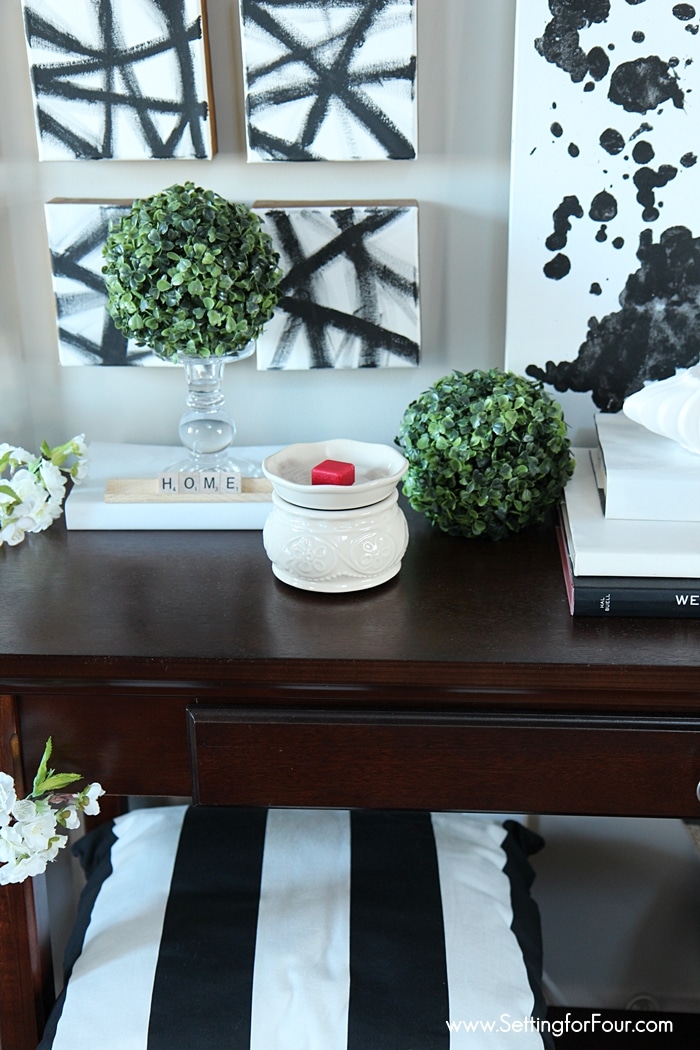 Glade's Hello Spring fragrance contains the vibrant and airy florals scents of wild rose and blue jasmine. This fragrance fills my family room up with fabulous floral aromas and creates a cheerful mood for my guests when I'm entertaining!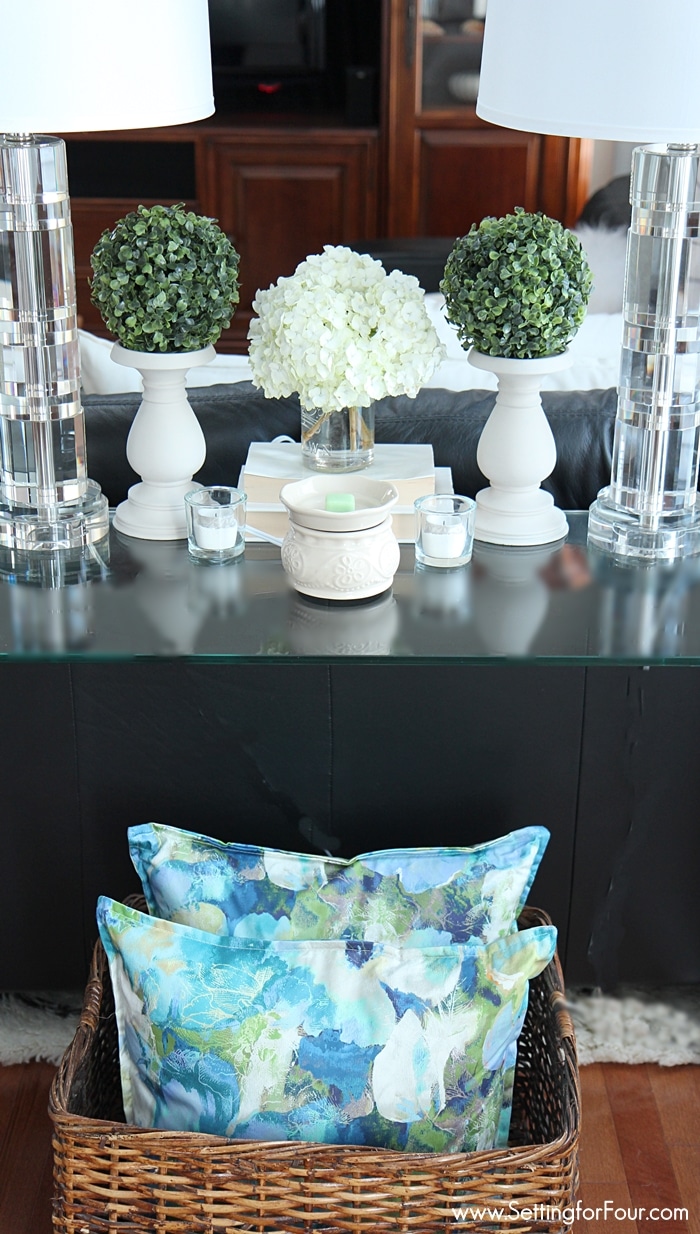 How do you create ambiance in your home? Do you have special ways to make guests feel welcome when you entertain?