Today my sweet friend, also named Heather (!), is here today to guest post for me and to share with us an adorable tutorial from her blog
The Sewing Loft
.
Here's Heather - isn't she beautiful? She's just one of those people who's beautiful inside and out!!
~~~~
Hi, I'm Heather. The creative voice behind the screen of
The Sewing Loft
. Where I share simple "how to" sewing projects that help keep you "reclaiming" your creativity, one stitch at a time!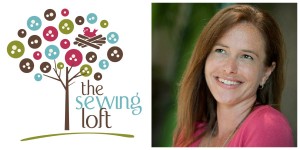 I am so excited to share with the Setting For Four fans my quick and easy flower clips today. This craft is super easy and a great way to use left over scraps.
fleece, felt, felted sweater (any would work)

button

needle & thread

mini cloths pins
Draw a flower shape on scrap cardboard or card stock. Cut out and trace onto your square.

Start by cutting your fabric into squares. (I cut mine into 2 3/4" squares) You will need 3 squares to create one flower. But make a bunch, they are super fast.

Cut flower shape from fleece. Stack three flowers on top of each other; rotating as you go to see the petals.

Position your button in the center; with needle and thread, stitch to secure.

Grab your mini cloths pin and hot glue in place.
I like to clip these pretties onto lunch bags and notes for my girls but you could also swap out the cloths pins and attach them to hair ponies. These flowers are the perfect way to reclaim that favorite sweatshirt or outgrown sweater.
Want more ideas for reclaiming old scraps? Check out these
birdie magnets
.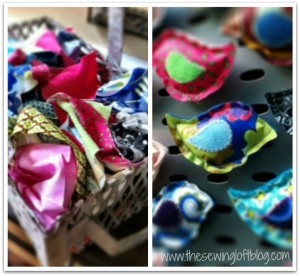 A big thanks to Heather for having me today and the Setting for Four followers for getting crafty with me!
Happy Crafting!
~~~~
Thanks so much Heather for guest posting for me today! Aren't these flower clips just adorable?
Please go visit Heather at
The Sewing Loft
to check out her other amazing tutorials and show her some comment love!!
****
Thank you SO much for coming by for a visit! I love to hear all of your comments!
Don't want to miss a post? It's easy to stay in touch with me!:
Heather