Hi everyone!! Today I'm sharing a yummy pumpkin bread recipe that I've tweaked and kicked up a notch! This isn't just your average, run-of-the-mill pumpkin bread (although that's delicious too!)!! This is a 'coffee-shop style' pumpkin bread which is so tasty and super easy to make! If you're a chocolate lover like me – you will love,love, love this recipe!! Make it this weekend – your family will love it like mine does!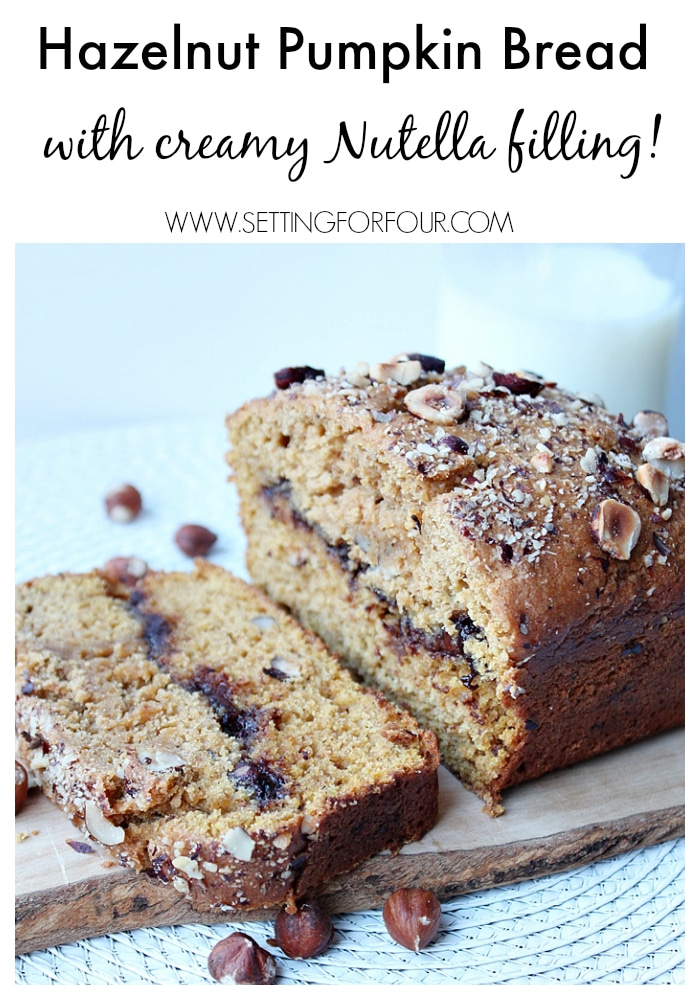 Hazelnut and Nutella Pumpkin Bread Recipe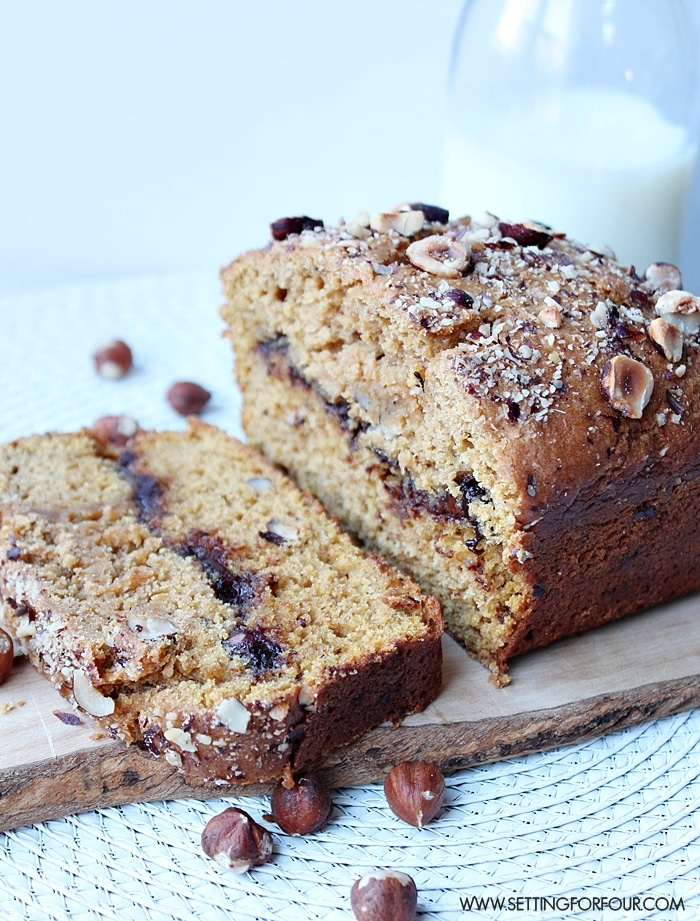 Do you love Nutella? We do!!!…really, really do! There is always a jar of this chocolaty, nutty goodness in my pantry – my boys love it on toast and bagels!
I thought I'd try it with my standard pumpkin bread recipe…then thought, what the heck….. Nutella is made from hazelnuts, so I'll add some hazelnuts as a crunchy topping!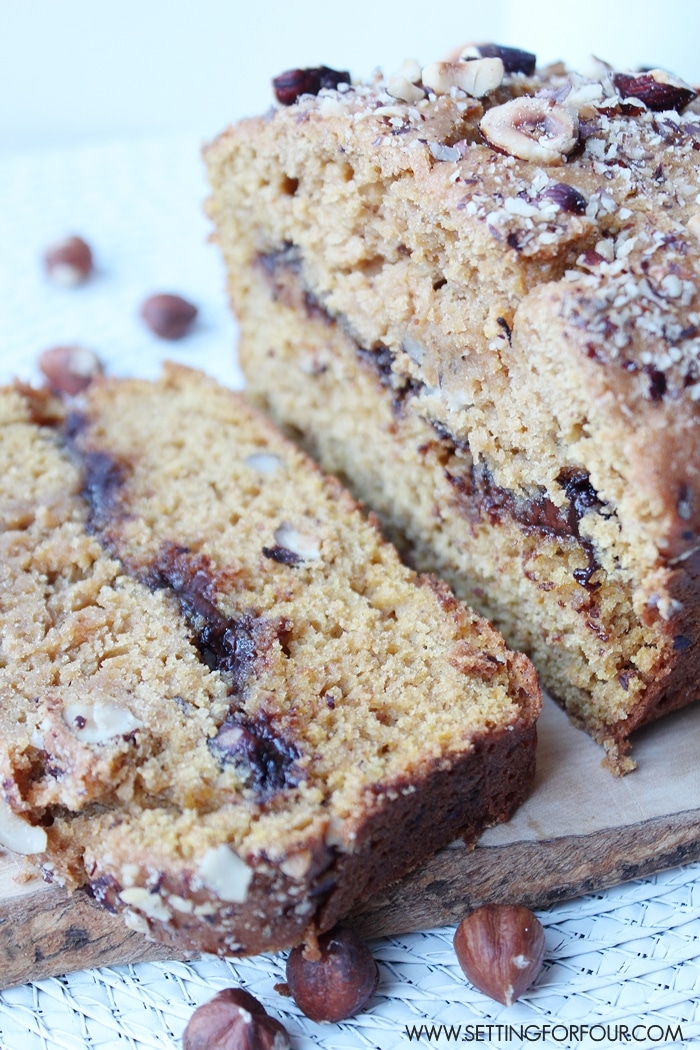 This Pumpkin bread is the perfect 'slice-to go breakfast' for those busy mornings! Yummy with a hot cup of coffee!
If you have a mid-afternoon snack attack, this bread will curb your hunger!
Need a little after dinner dessert? ……A piece of this Nutella hazelnut bread will be delicious with a cup of tea!
[yumprint-recipe id='11']