Do you love chocolate as much as me? If the answer is YES then this is the dessert recipe for you!
It's triple chocolate! Chocolate on the bottom, chocolate in the middle and chocolate on top!
This is so yummy and creamy. Your family will love it!
…and it's only 4 ingredients!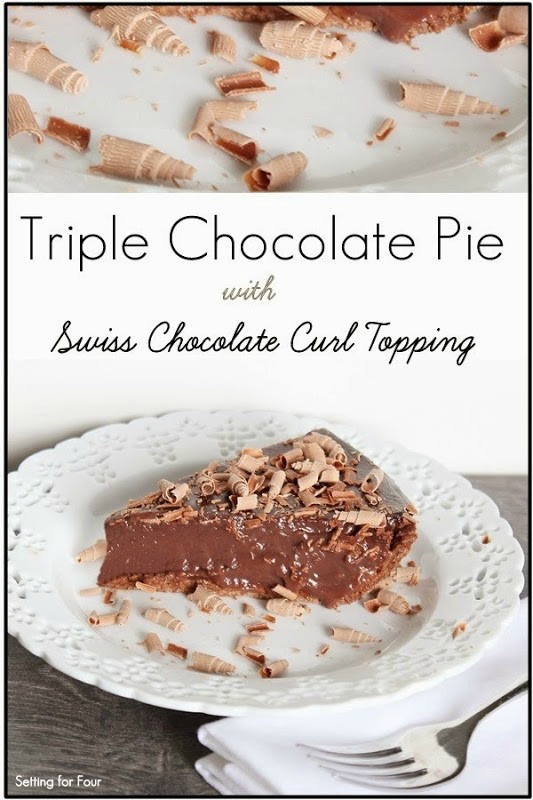 Recipe Ingredients:
170 gram package of chocolate pudding
1 prepared Chocolate graham cracker crust pie shell
3 cups of milk
1 Swiss Chocolate bar
Directions:
First, add milk to saucepan and stir in pudding mix.
Bring to a boil over medium heat and stir constantly.
Cool 5 minutes while stirring.
Pour into pie shell.
Refrigerate until set.
Top with Swiss Chocolate Curls (see How to make Chocolate Curl Garnish for instructions on how to make your desserts look fancy!)
Yummy!
This delicious chocolate dessert recipe will be sure to satisfy your sweet tooth!
Enjoy!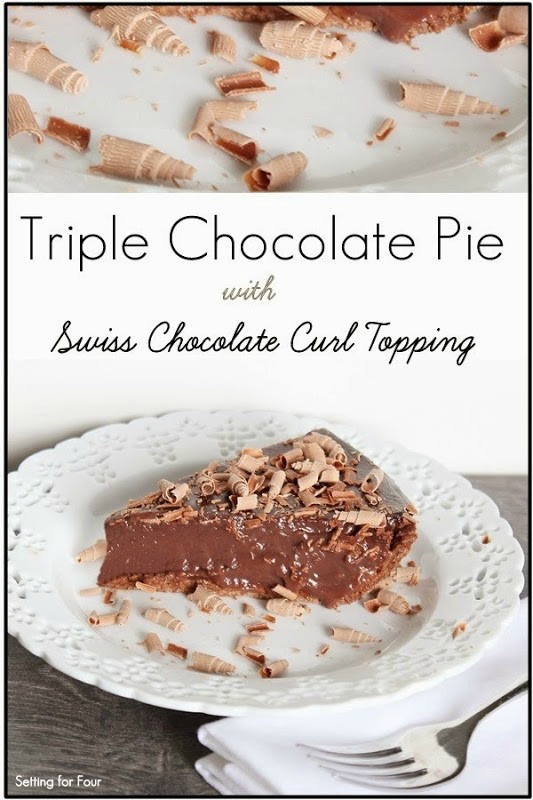 Sharing at: