With Summer right around the corner (I hope!) I can't wait to spend more time outside, relaxing on our deck with Barbecues and fun summer drinks! I spent the weekend cleaning up leaves, sweeping our deck and patio and getting our patio furniture out so we are all set for some relaxing in the sun and yummy Summer Sippers!!
Flavored Water is not only easy and quick to make but is so healthy too!
Here are 5 Delicious Thirsty-Quenching Flavored Water Ideas that I'll be making a lot in the days to come: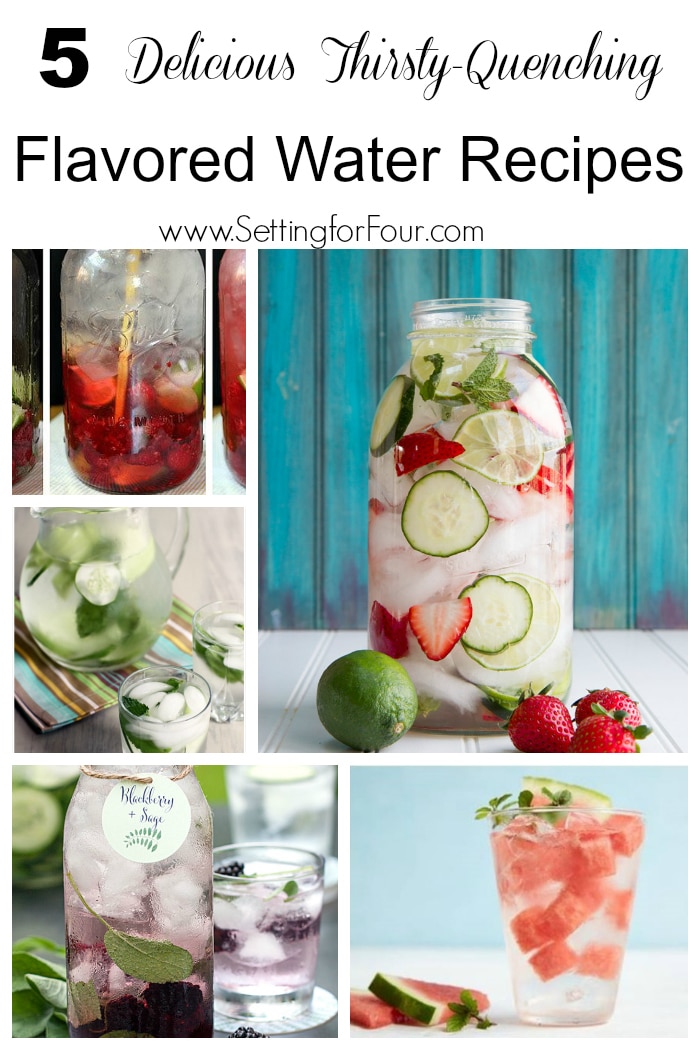 What I love about flavored water is that you really can't mess it up! You can choose just about any combination of fruit and herbs to create a unique flavor every time!
Use fresh or frozen fruit, both will taste great! If you have access to berry fields, farmers markets or grow a vegetable and fruit garden these recipes will be a great way to use up all of that tastebud-bursting fresh flavor! These drink recipes are perfect for summer parties too – kiddos especially will love it, plus if you make up a big jug the guests can serve themselves!
Strawberry, Lime, Cucumber and Mint Flavored Water from Back to Her Roots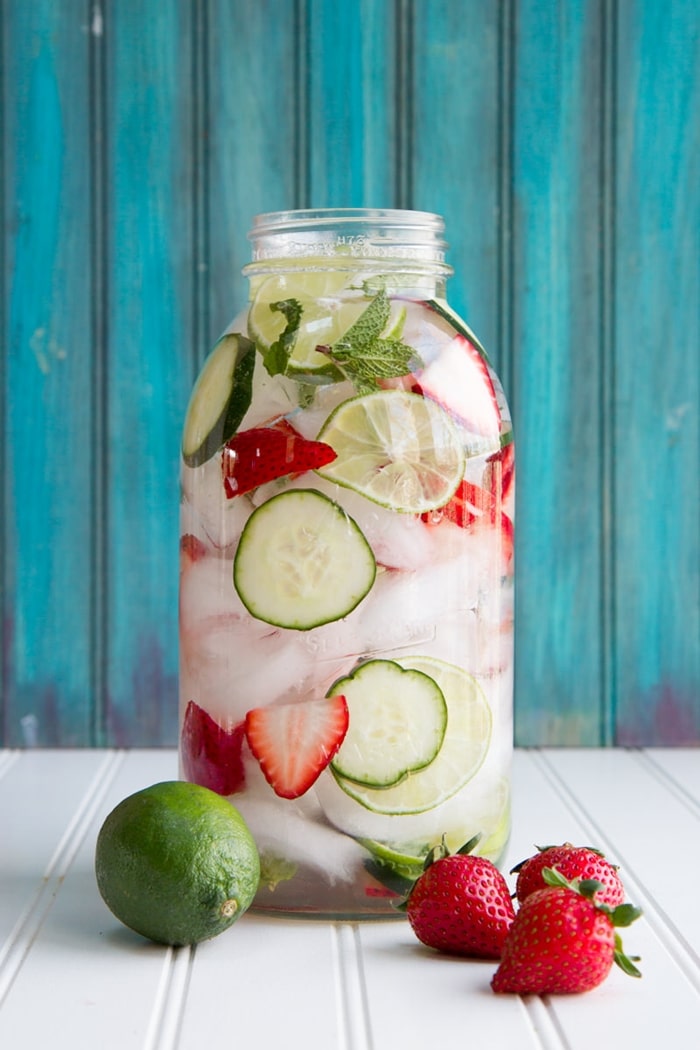 Melon Cucumber Lime Infused Water from Dash of East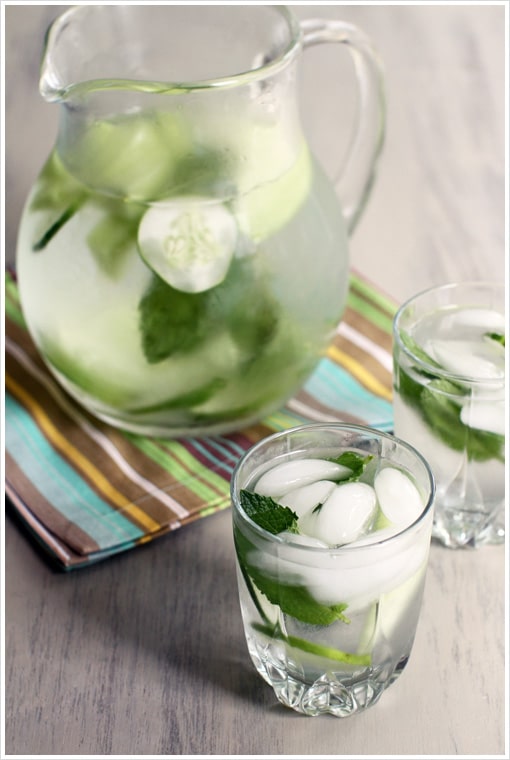 Raspberry Lime Flavored Water from the Yummy Life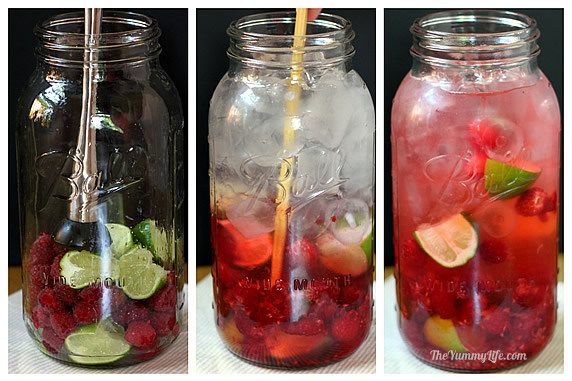 Watermelon Mint Flavored Water from Wellnessly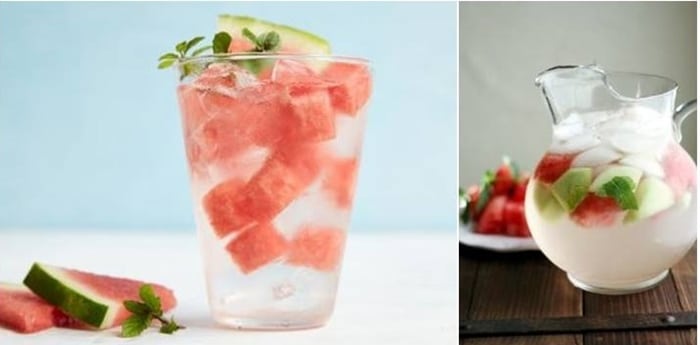 Blackberry Sage Flavored Water from Evermine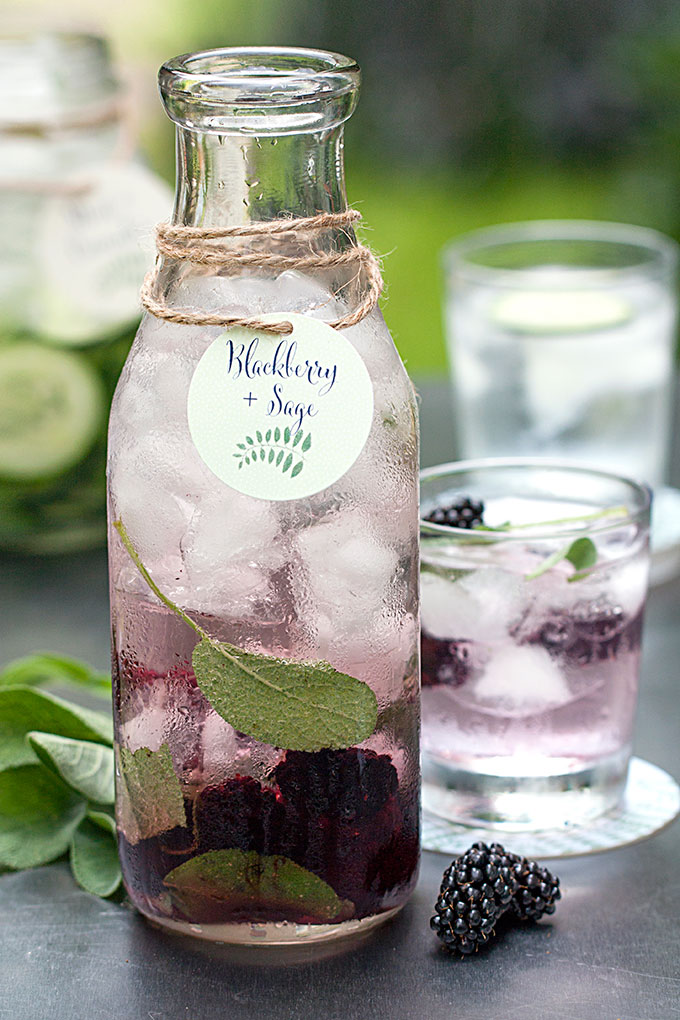 Do you have a favorite summer drink recipe? Please let me know what it is – I'm always on the look for new yummy recipes!
Want more yummy drink recipes? See my: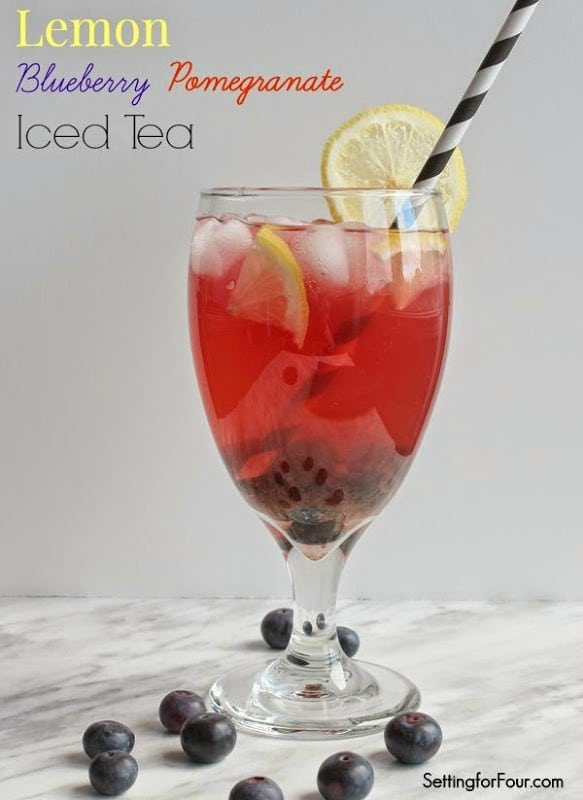 Almond Banana Coconut Smoothie Recipe with Shaved Coconut Topping