Grab a cup of coffee, get comfortable and read along to learn the real nitty gritty of how and why I started blogging.
Whew! What a journey it's been!
Here's my story of overcoming adversity…. I sincerely hope you will find it encouraging if you are facing adversity yourself.
Welcome to Setting for Four everyone!!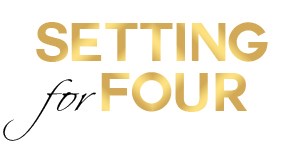 Here's a bit about me, my background and my blog:
I started blogging December 31st 2010….December 31st…Yes, I'm not kidding, the last day of the year! Why that day? I was feeling that I absolutely had to start something new in my life at the close of that year. Frankly, 2010 was a year of not-so-great surprises for me, disorder and frustration. I had moved to a new city where I had no family and didn't know a soul, with my military hubby and two sons. This particular posting followed several years of my husband's extended deployments overseas, several family separations and to be honest several months of loneliness.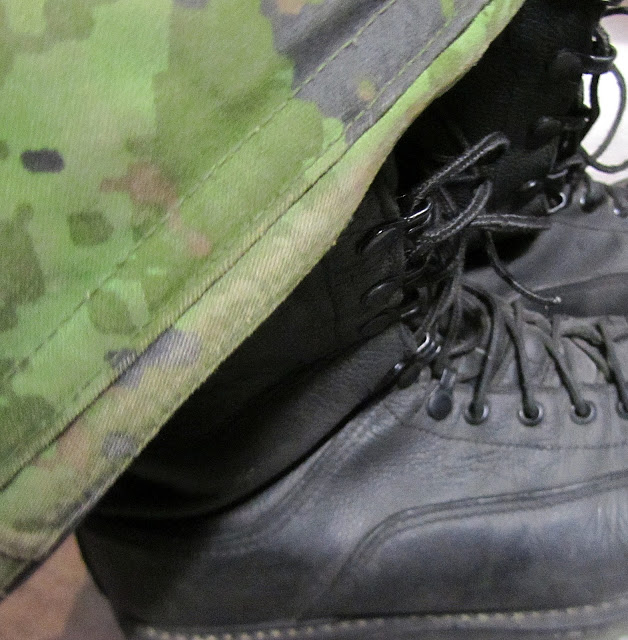 This was a posting that was supposed to be more stable, more quality family time, more 'regularity' (if there even is such a thing with the military lifestyle!)…but it turned out unfortunately to be the opposite.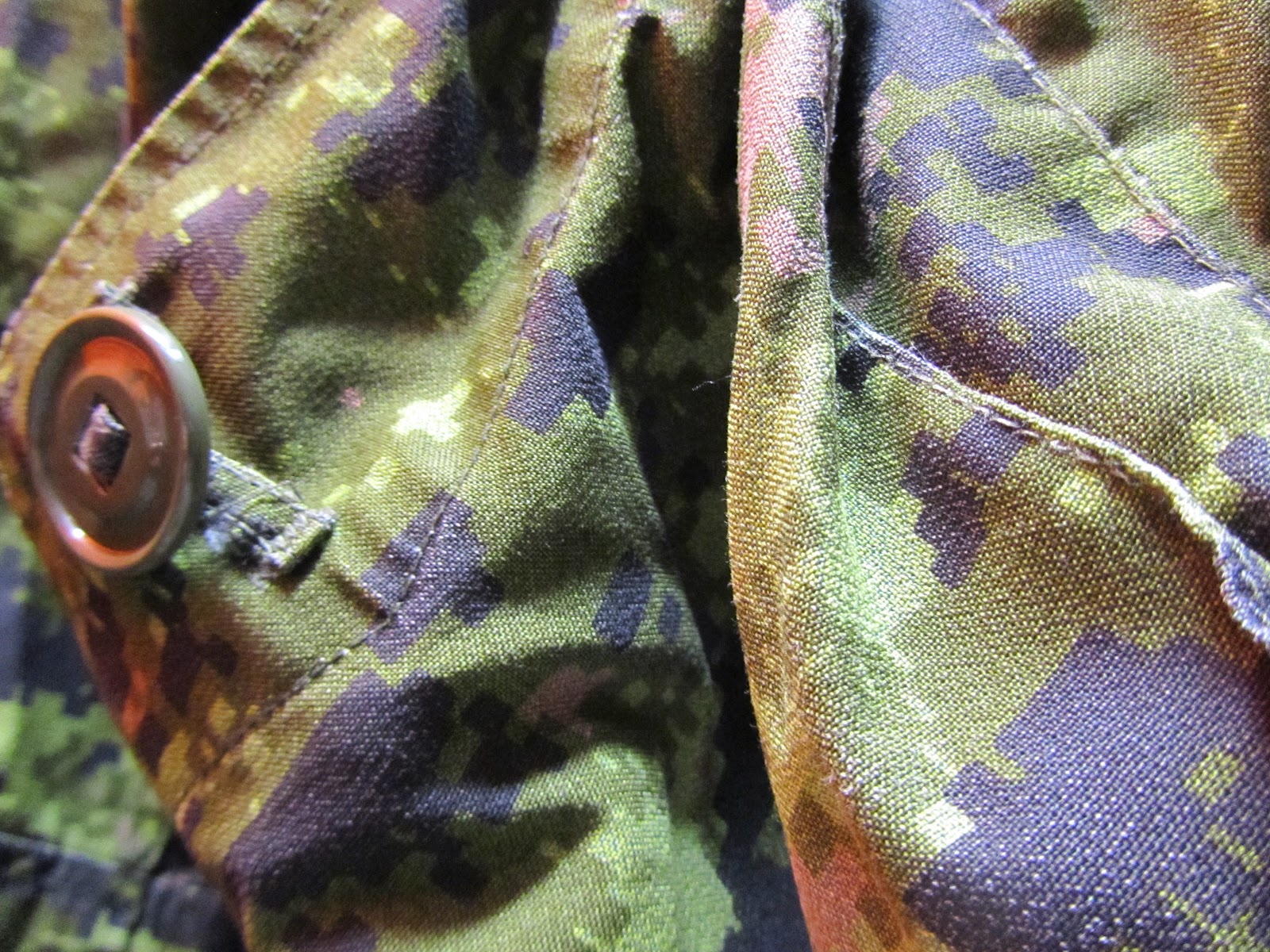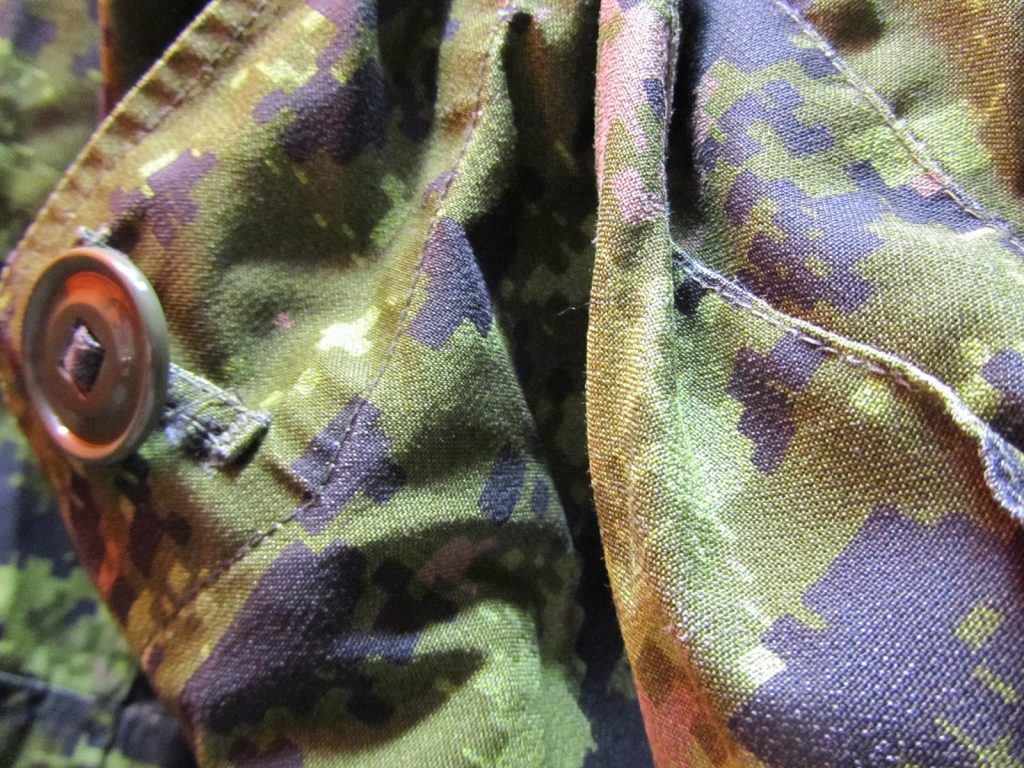 We thought we would be golfing together, hanging out with new friends, doing lots of antiquing and day trips (which we love!). But what actually happened is that two weeks after arriving at our new posting, my husband left for an overseas training exercise and was away each and every month for 10 months every year! He was traveling throughout the continental US, to Korea, to Africa, to Singapore, Afghanistan and Thailand ….he was traveling everywhere across the globe, except home.
Hubby's desert combat boots… he's been deployed several times to Afghanistan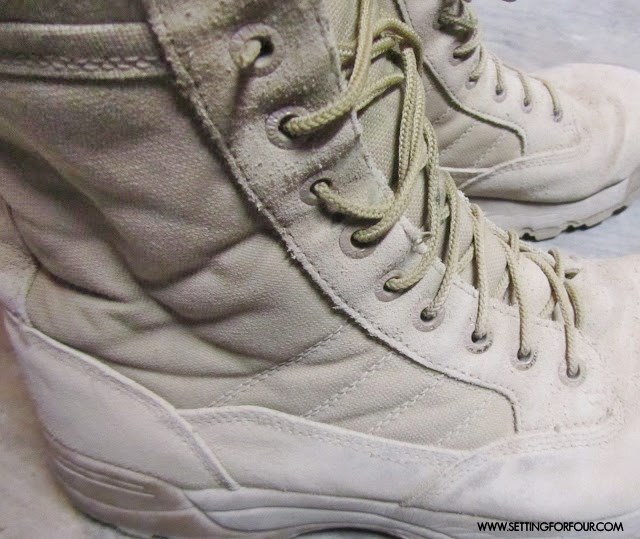 And while he was 'going everywhere', I felt that I was 'going nowhere' so to speak, stuck in a stressful and challenging situation… alone with two children and not moving 'forward'. Hubby was only home December and January in 2010 and 2011 and gone every February, March, April, May, June, July, August, September, October and November! It was challenging for him too: he was either jetlagged or away from his family. By December 2010 I knew I needed to do something that I could control in a situation that I had no control over.
I thought maybe, since I loved reading blogs, I could start my own blog, maybe I could learn something new and challenging, maybe I could meet some friends in the blogosphere that had the same interests and passions for home, family, DIY'ing and decorating as I do!
Make a Pallet Wood Potting Bench with a Sink and Faucet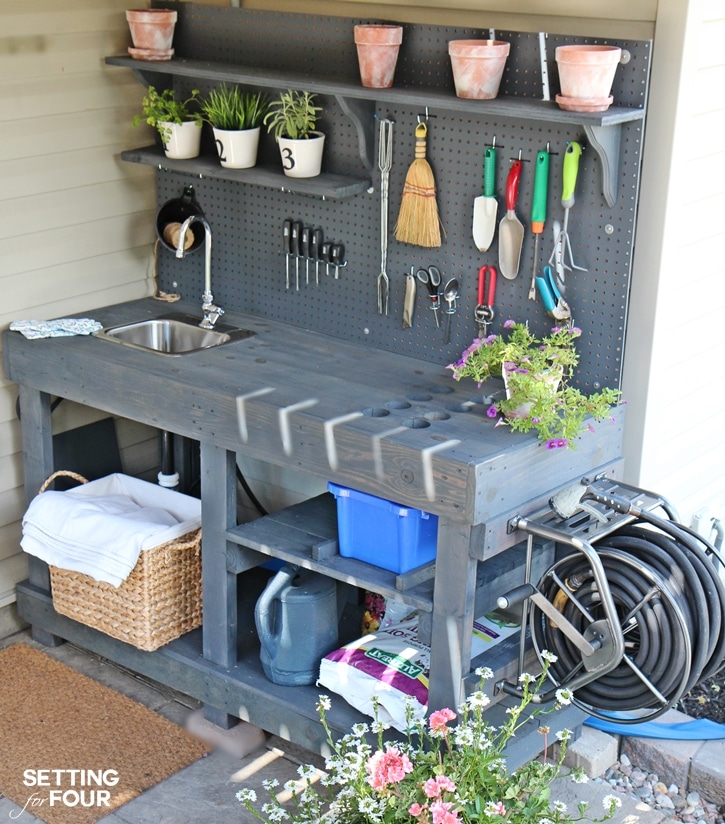 And that is how SettingforFour.com was 'born'. It was a chance to save my sanity in a very crazy situation that I was in…and it did! I have not only learned a lot of technical things like HTML, coding, blog design and photo editing, I have been fortunate enough to have made some fantastic bloggy friends along the way!
So how did I come up with my blog name "Setting for Four"??
The name came from those extended and frequent separations that we were experiencing as a family…..I would always set our kitchen table with 4 place settings during meals, even when my husband was away….it made us all feel like he was still at home 'in spirit', part of our family meals, part of our lives, even when he physically wasn't.
It gave, I hope, our two boys a sense that even though Dad was away, they could be comforted by knowing his spot was still at the head of the table, his 'spot' in their lives, as their Dad, was still there.
So out of a situation of difficulty and challenge, Setting for Four turned into a journey of joy, fun and great personal reward.
I started blogging very slowly with baby steps, with no clue really how to write to an audience, or how to take great pictures…
My first post was 'My New Office Chair Reveal" (um, see what I mean by starting with baby steps??) and I was soooooo excited when I received my first comment!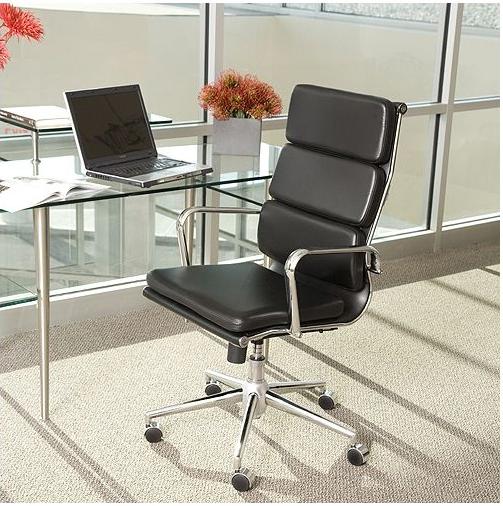 I couldn't believe that my first post, which seemed to have gone into some mysterious electronic world, was actually read by someone!
But I cringe when I look back at my first posts and this is why….
You see, back in the day, I used to be a scientist, a Microbiologist working for Fortune 500 companies in Biotech Research and Development and Product Development…..so writing for me was 'technical scientific writing'; writing Research proposals, writing lab reports, writing standard operating procedures….completely different from blog writing! Looking back at my old posts, my writing was so 'stiff', so structured; like my writing had to be for scientific purposes…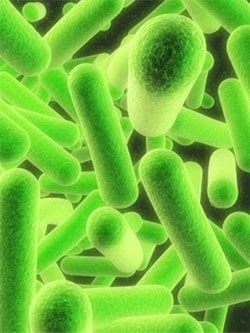 My posts were sooooo boring to read! Really! I had to loosen up and write for fun, write like I chat over coffee with a girlfriend. And slowly I learned how. How did I learn to do that? By reading lots of blogs and just by writing posts, making mistakes and writing some more!
Blogging brought me confidence in a time I felt uncertain about my life…. and it gave me a very satisfying and helpful degree of control in my life at a time when I felt I had no control.
It more importantly helped me in finding many wonderful new friends! Blogger friends I have never met face-to-face but I know better than some of my real life friends.
Blogging allowed me to find a super supportive community during a time when I had no support living in a new city with no friends or family nearby.
And by joining that supportive community it made me feel uplifted and that finally I found 'my people'….people who 'got' me…who loved to decorate and renovate just as much as me!
12 Curb Appeal Design Elements & A FREE Front Porch Design Plan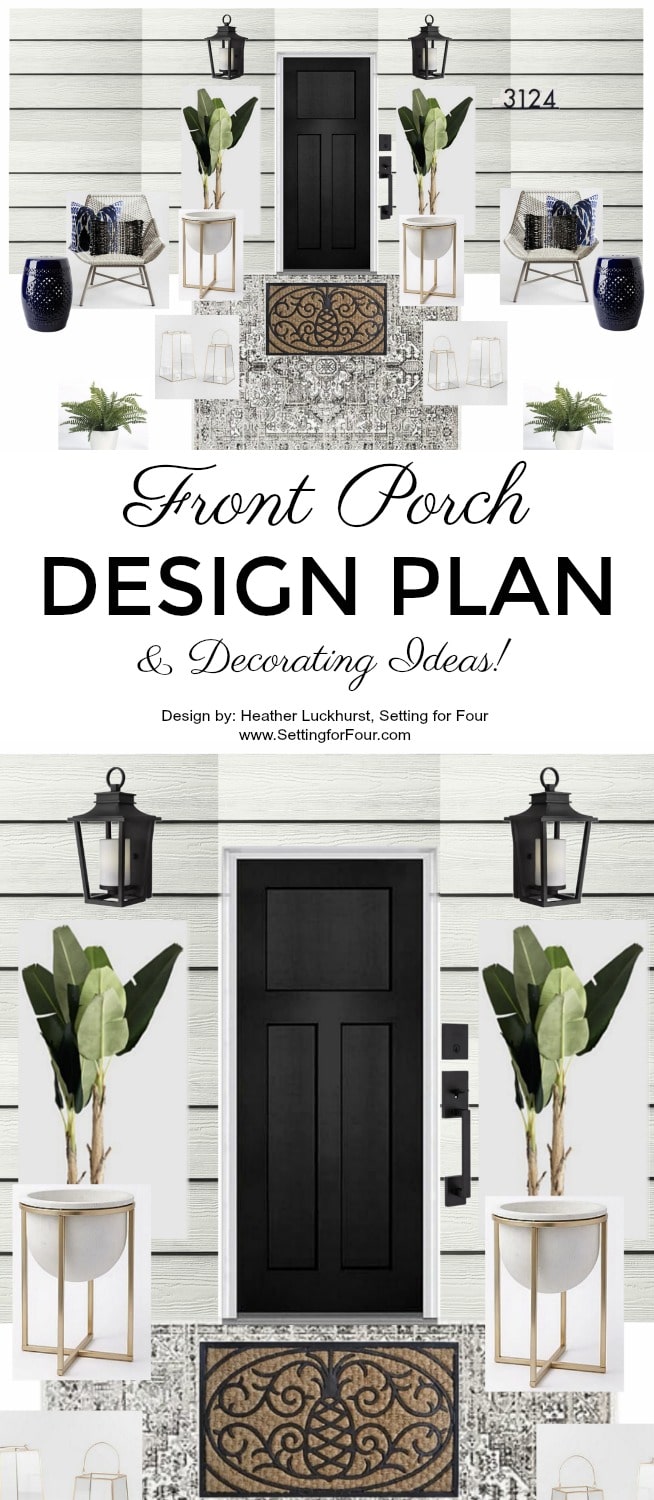 Blogging also allows me to use my experience and training as an Interior Decorator!
As an Interior Decorator I love helping people improve their homes and fix decor problems with my online Decorating Services!
I love to help others add beauty and comfort to their homes, solve their design dilemmas and find that perfect wall color, piece of furniture, perfect lighting or design rooms for them that don't work the way they want them to.
See my online interior decorating services here!

The Best Transitional Glam Living Room Pieces

Creating this website and documenting my love for Home Decor, DIYs and sharing my home tips and tricks was the solution to my search for a new career and pride of accomplishment.
So if you are facing adversity try something new involving your personal passions.
I hope you found some encouragement with my personal story. Exploring what brings you joy and stepping outside of your comfort zone can lead to an exciting new journey!
If you're interested, here are some of my most popular, reader favorite blog posts: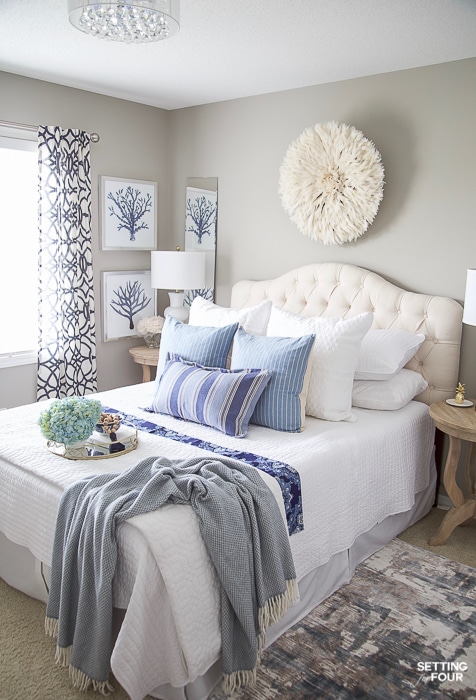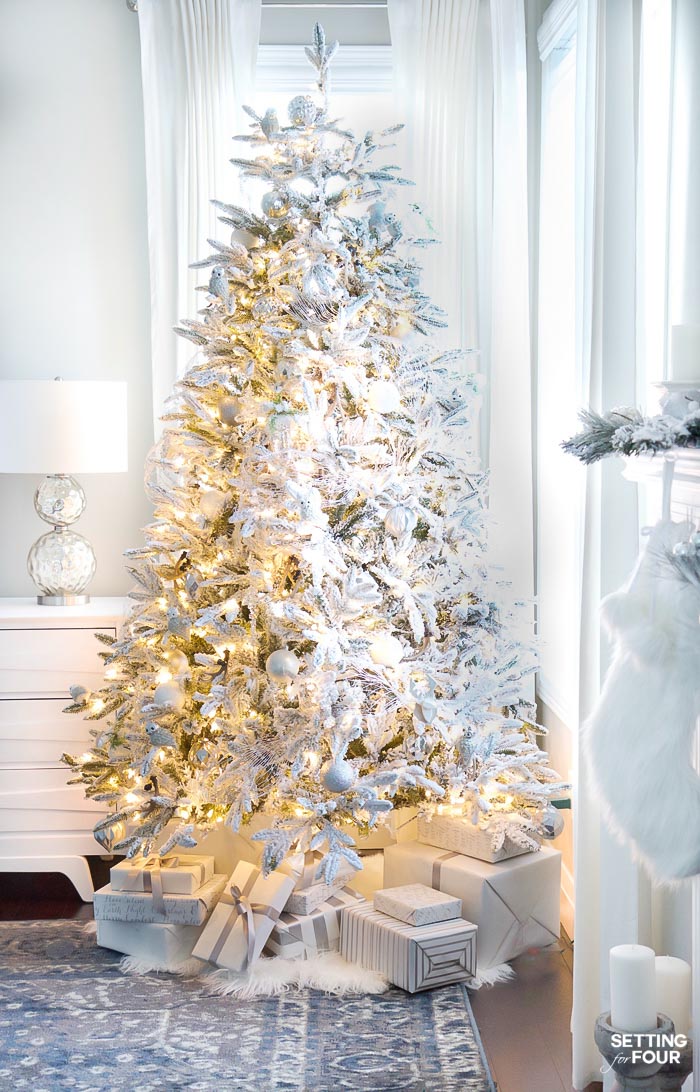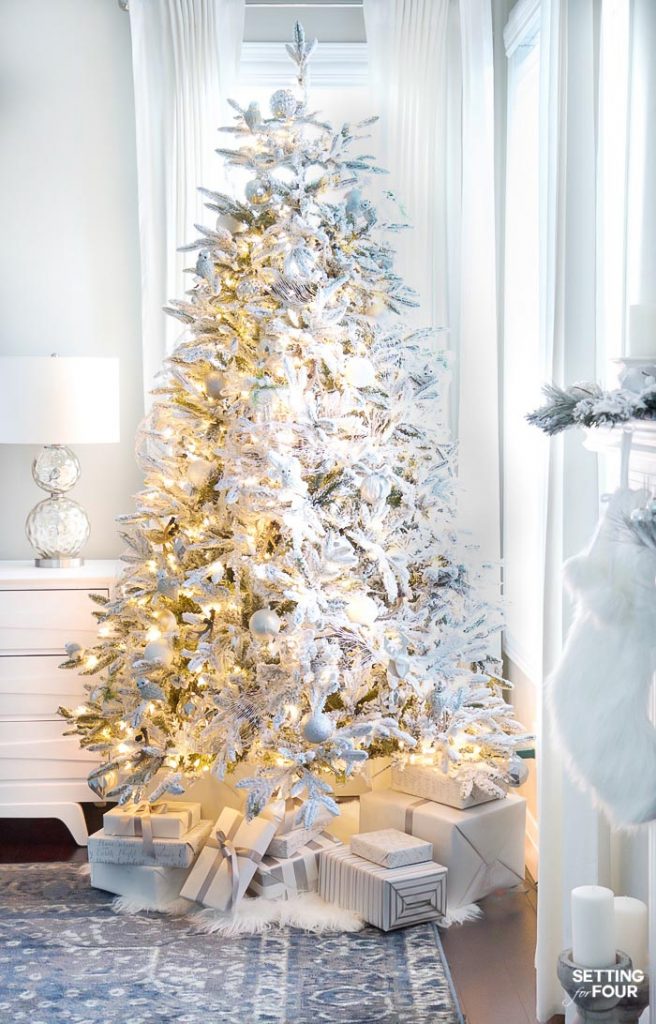 My Entryway and Family Room Decor

Gardening tips:
No Fail Plants- Landscape Gardens & Flower Containers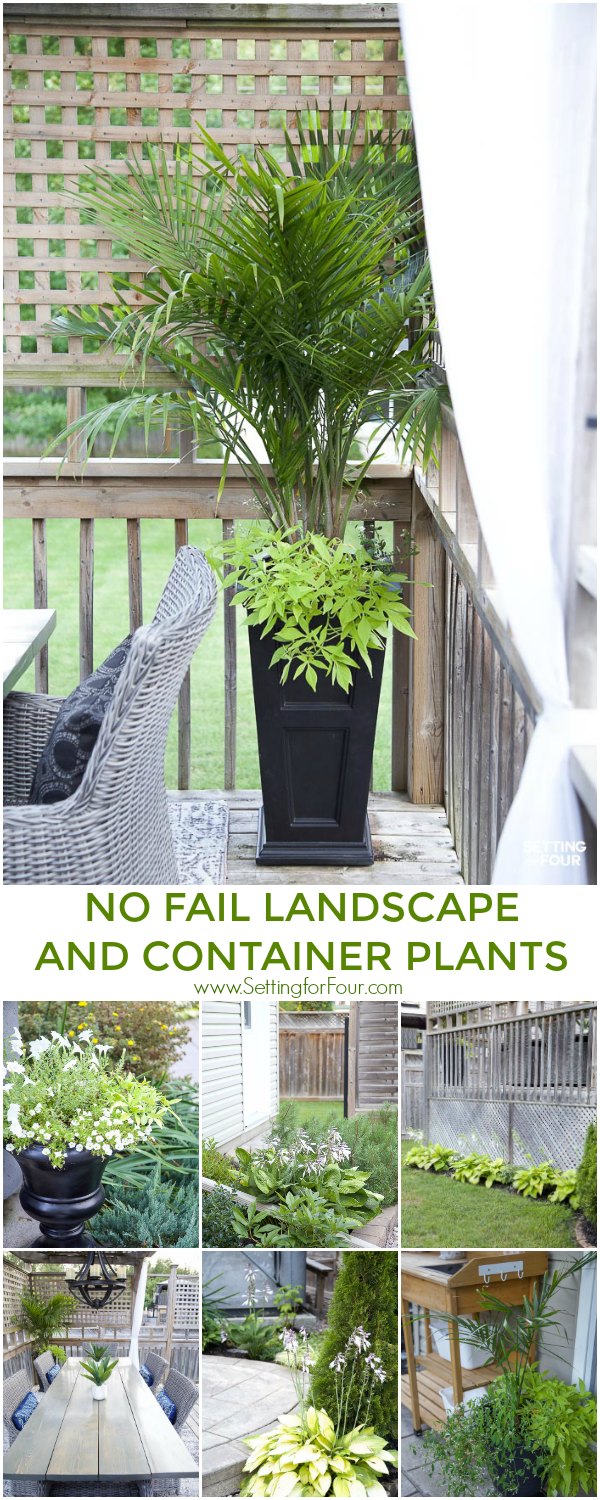 …. yummy recipes like this Easy Chocolate Lasagna – No Bake Dessert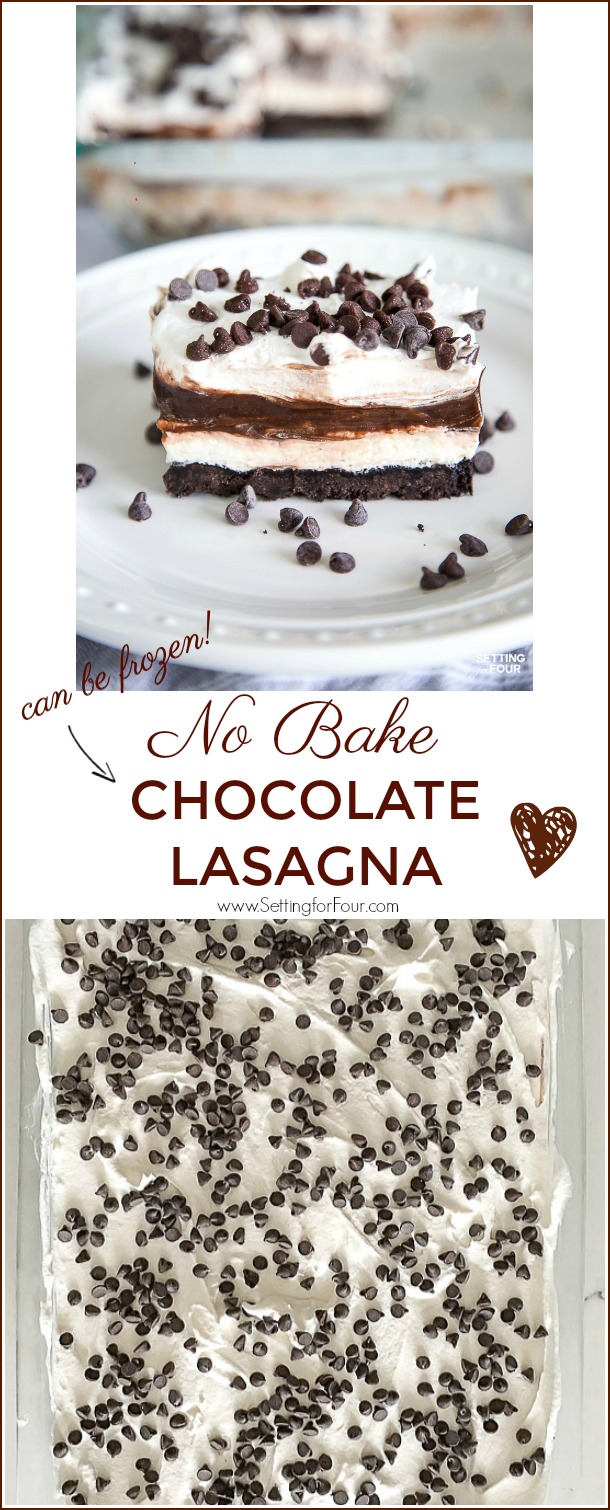 …..and Turn Kid's Art Into Tea Towels – great gift idea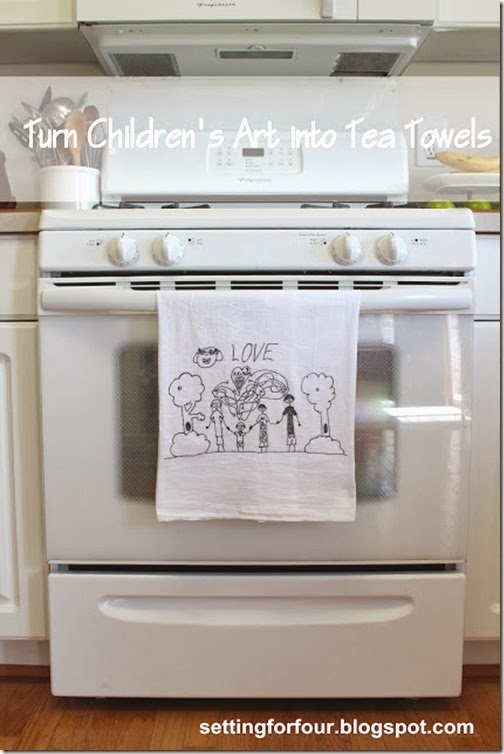 Stay tuned I'm super excited to share all of my renovating, home improvement projects big and small, decorating projects, crafts and easy family friendly recipes with you!
Don't forget to Subscribe to Setting for Four to get all of my FREE design and decor tips, fun DIY projects and delicious recipes!
** Subscribers also get my FREE Decorating Guide! **
If you have a question please email me at [email protected] – I'd love to hear from you!
Heather