How to Organize Your Pinterest Boards Alphabetically! Pinterest Tips – You won't believe how easy it is!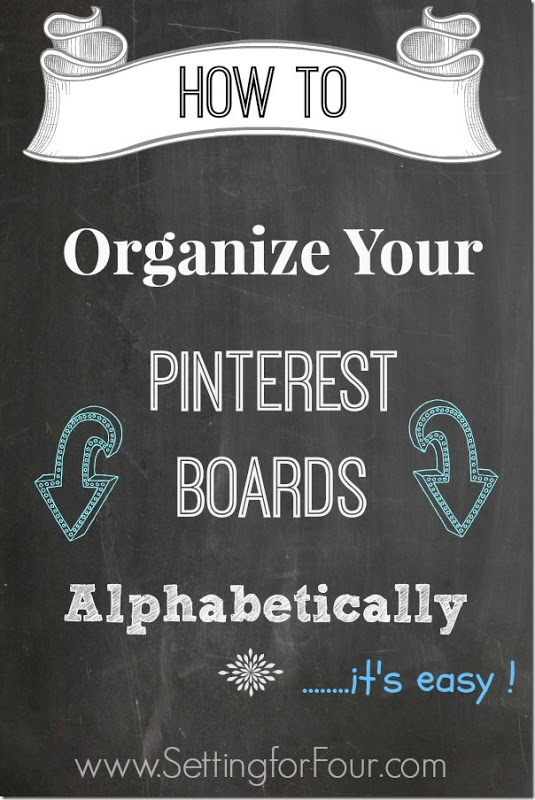 It's time for a handy Pinterest Tip for all of you Pinterest lovers!
Are you a new Pinterest user? Never rearranged your Pinterest boards before? Yes you can move and rearrange them!
Here are some helpful tips on how to move your Pinterest boards to alphabetize them according to the titles you've given each board!
How to organize your Pinterest boards

:

** Update: After this post was written Pinterest had disabled the ability to organize Pinterest boards…… but THEY NOW HAVE IT AVAILABLE AGAIN!!! Hurray – this is so exciting!**

Read on to learn how to organize your Pinterest boards in 4 different ways!
I'd love for you to follow me on Pinterest – you'll find lots of inspirational home decor, DIY projects, gardening and entertaining ideas to save and repin!
Now you can click the Sort boards button to arrange your boards by:
Alphabetical order

Most recently saved to

Board creation date (newest or oldest)

Custom order (drag and drop to arrange them)
These features are have rolled out now on pinterest.com so you can go to your desktop computer and arrange your boards right now, and they are rolling out as we speak in their apps for iOS (version 6.44) and Android (version 6.52).
– – –
Did you know you can rearrange your boards and place them in order alphabetically?
Why would you want to alphabetize your Pinterest boards?
– makes it easier to pin because boards are all alphabetized
– easier to use when you need a board for a project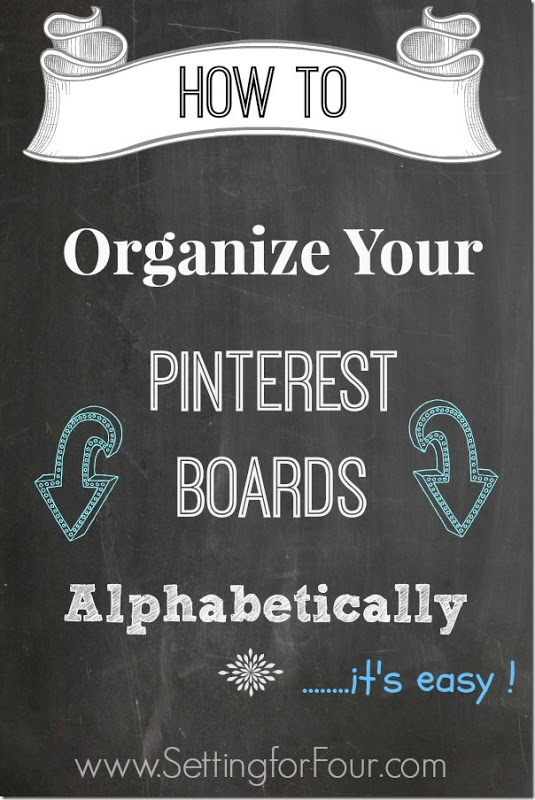 This is how you can easily rearrange your Pinterest boards!:
Continue by clicking the page arrow below.