In this post I'm sharing my FREE Floor Care Tips and Free Spring Cleaning Printable!
Spring cleaning can seem overwhelming but to make things a little easier I'm sharing my go-to cleaning tools, floor care tips and a Free Spring Cleaning Checklist Printable for you!
I hope these cleaning tips and this Keep It Clean checklist will simplify what can seem like a challenging chore – they really help me!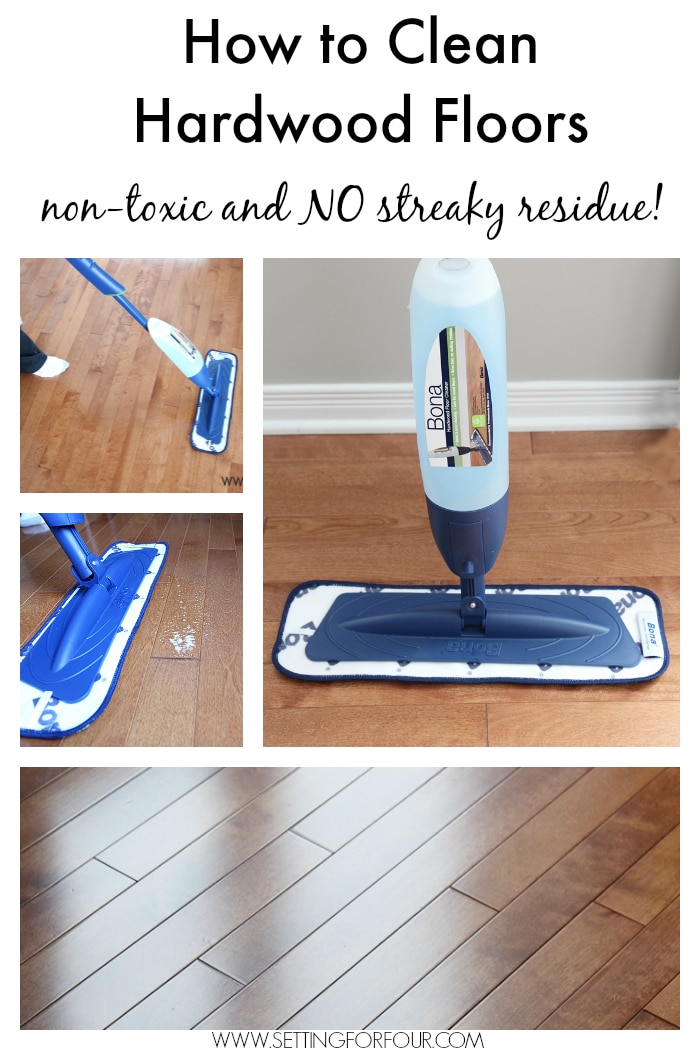 This post contains some affiliate links for your convenience.  Click here to read my full disclosure policy.
Floor Care Tips and Free Spring Cleaning Printable
Cleaning Tools
Vinegar and Water
Spray bottle
Newspaper
Clean cloths
Broom
Cleaning tips
I love using diluted vinegar and water (50/50) in a spray bottle along with newspaper to clean my windows. It's inexpensive and just plain works!
I always have clean cloths on hand (I like to recycle old t shirts cut up into squares for this!) for dusting and cleaning up small spills.
A broom is practical and handy for sweeping, of course! I have an inside broom and an outdoor one that I keep in the garage to clean our outdoor walkway and steps.
Having clean, shining hardwood floors is an essential part of my spring cleaning ritual to get rid of those dusty, dull smudges. The Bona hardwood floor mop cleans my hardwood floors to polished perfection easily, quickly and with no toxic chemicals!
We have a lot of hardwood flooring in our open concept home – through the family room, dining room, hallway and stairs. I love our hardwood floors… the richness, durability, warmth, style and color it gives our rooms! Plus it's an investment that adds value to our home and I want to protect that from smudge and dirt!
Our hardwood floors before cleaning with the Bona hardwood floor mop: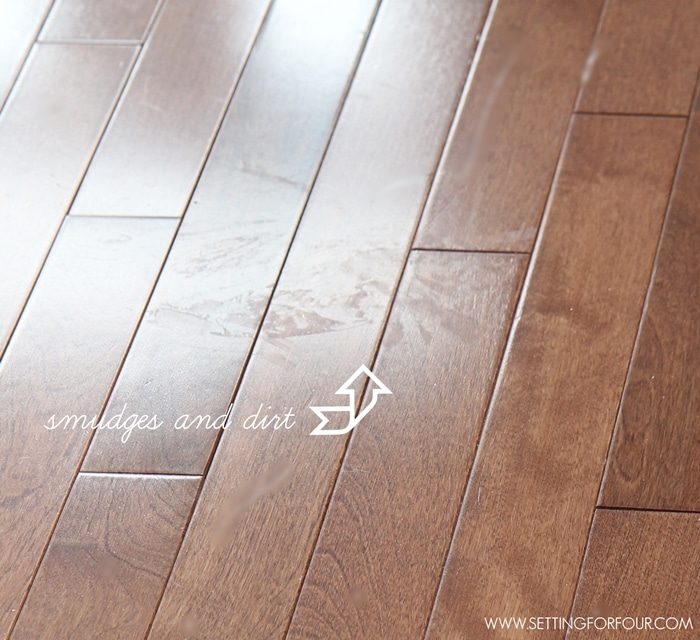 Cleaning them used to be a real time consuming chore for me. Not anymore though! This Bona mop is amazing for cleaning my hardwood floors to a gleaming shine!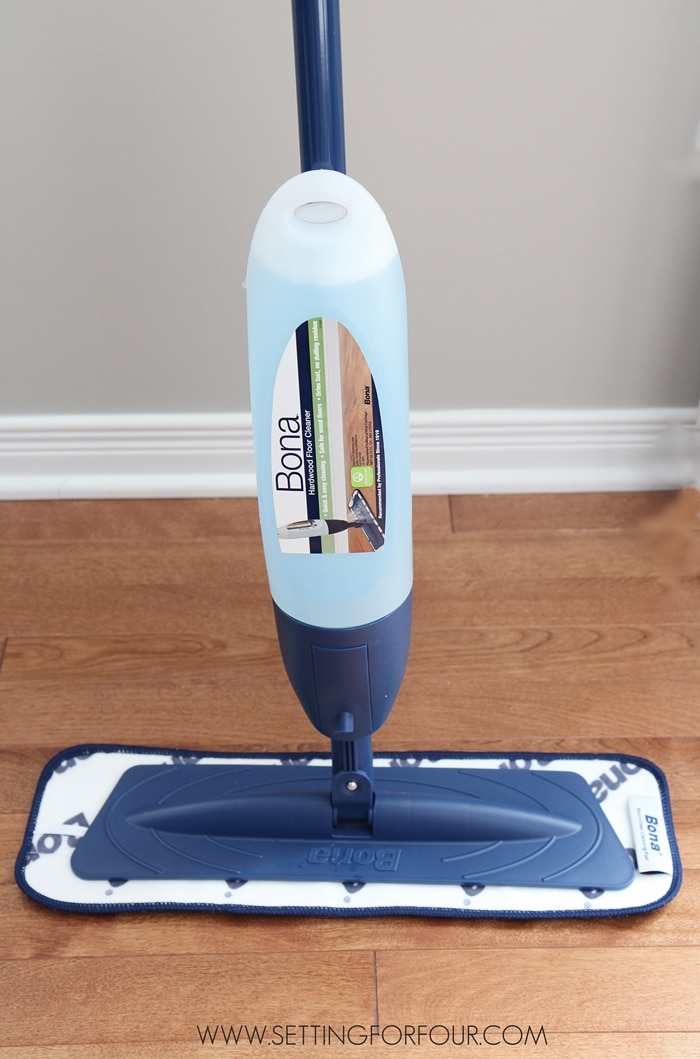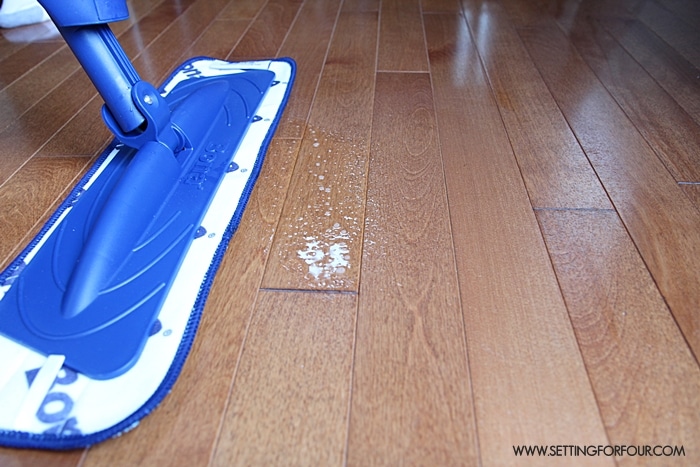 I am seriously in love with this Bona Hardwood Floor Cleaner Mop!
It has a large mop head (less passes to make and cleans a large or small area in a jiffy!) and Bona hardwood floor cleaner is non-toxic and GREENGUARD certified (so important to me as a Mom!)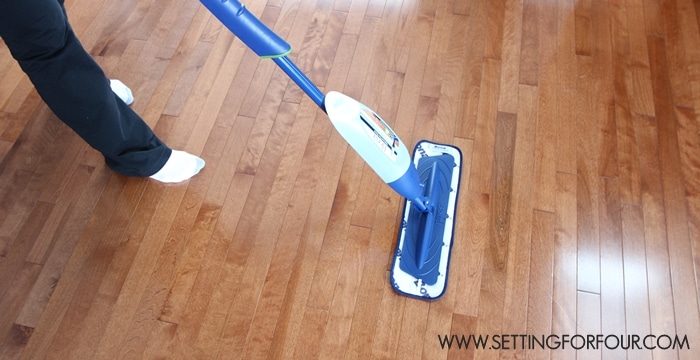 Bona cleaners are also residue free so no rinsing is required. This saves so much time!
Our hardwood floors after cleaning with the Bona hardwood floor mop – look at the gleaming shine!
I hope you enjoyed my Bona Mop floor care tips and my favorite spring cleaning tips too!
Now for the Printable:
Spring Cleaning Checklist – Free Cleaning Printable. Enjoy!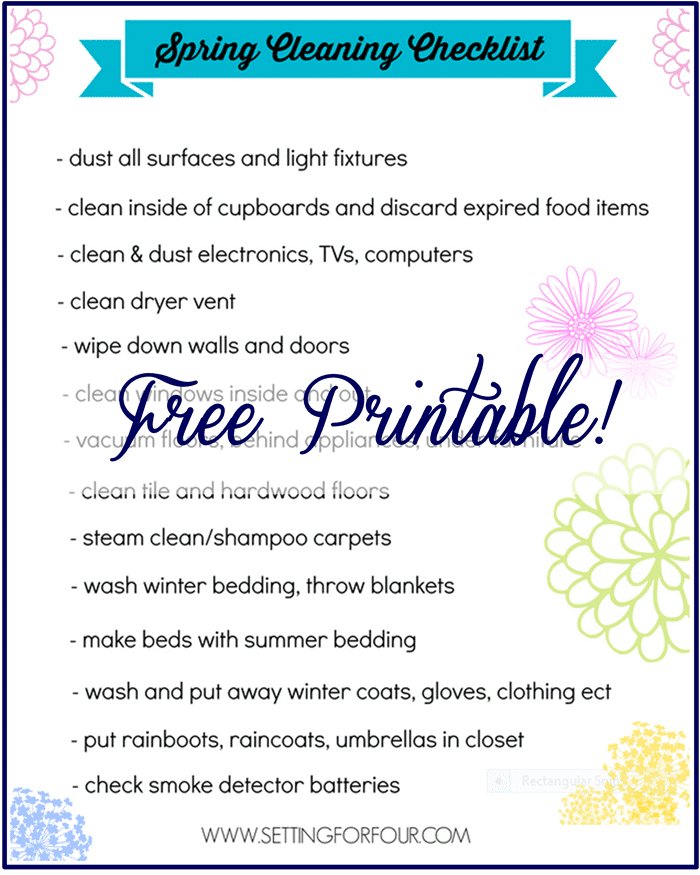 More Cleaning Tips and Ideas: