See How to Clean Tile Floors – the Chemical Free Way! Cleaning tile can be quick and easy with this method!
Have you started your Spring Cleaning yet? With the First day of Spring being only 2 weeks away (hurray!!) I've made up a Spring Cleaning Checklist to get myself organized and began my Spring Cleaning with our tile floors!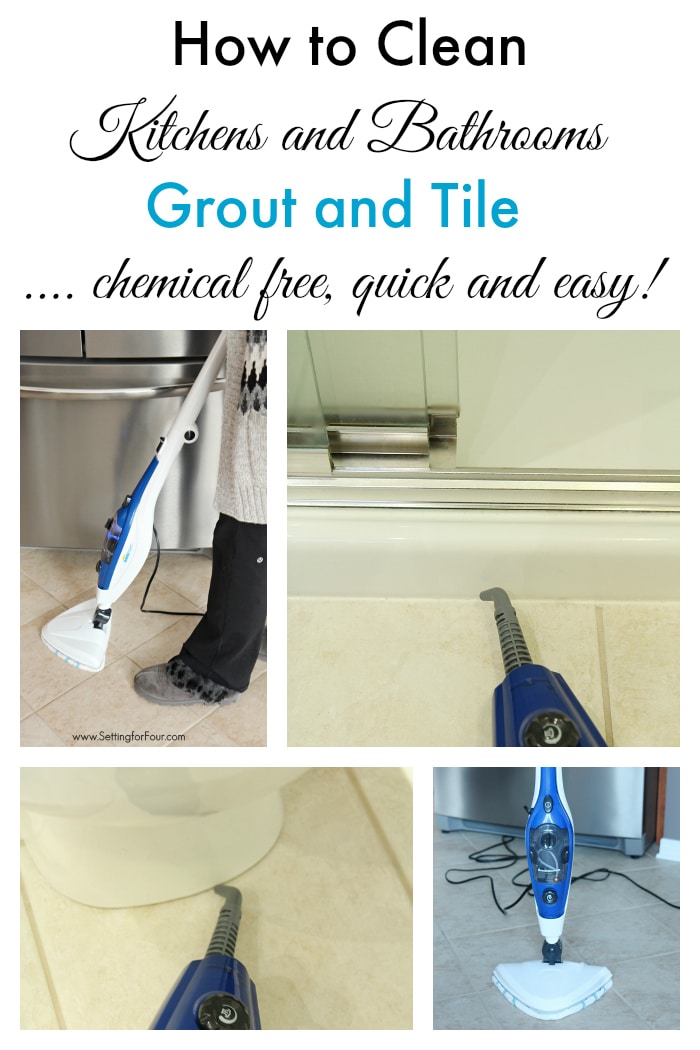 This post contains some affiliate links for your convenience. Click here to read my full disclosure policy.
I have to admit that cleaning our tile floors is the bane of my existence – I find them next to impossible to keep clean! Our tile has little grooves in it and the dirt and grime loves to settle into those pockets and are really stubborn to clean!
That is until I used the new love of my life – my SteamMachine Plus Steam Mop!! I'm completely gaga about it!
I've never cleaned with steam before and I'm amazed with how fast and quick it cleans my floors without leaving any residue! Plus it's chemical free and toxic free!
The floor dries immediately so you don't have to 'clean your way' out of the room and stay out of it until the floors dry! Nope! They dry instantly! I love that feature!
Drumroll! Here's the SteamMachine Plus! We are now besties!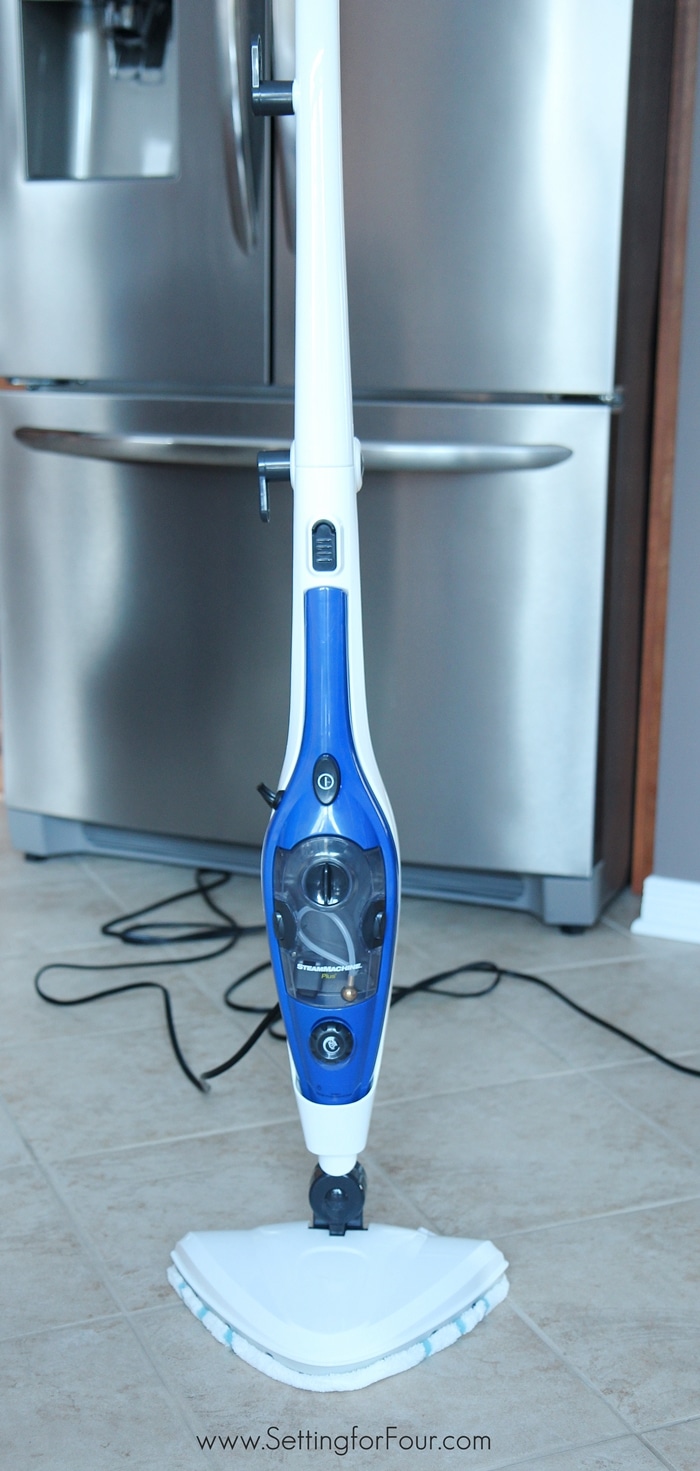 And these are my tile floors that it's going to disinfect and lift up that dirt! See the little pockets I was talking about? I mopped these floors just recently, but they were still weren't 'Deep-Down Clean'. So gross!!! 🙁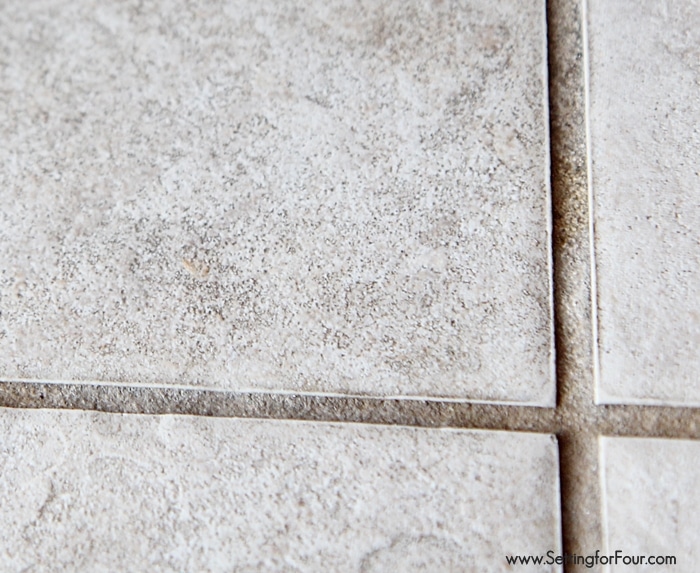 Look at all the cleaning tools that come free with the SteamMachine! Use them for cleaning and disinfecting stovetops, ovens, grills, countertops and bathrooms.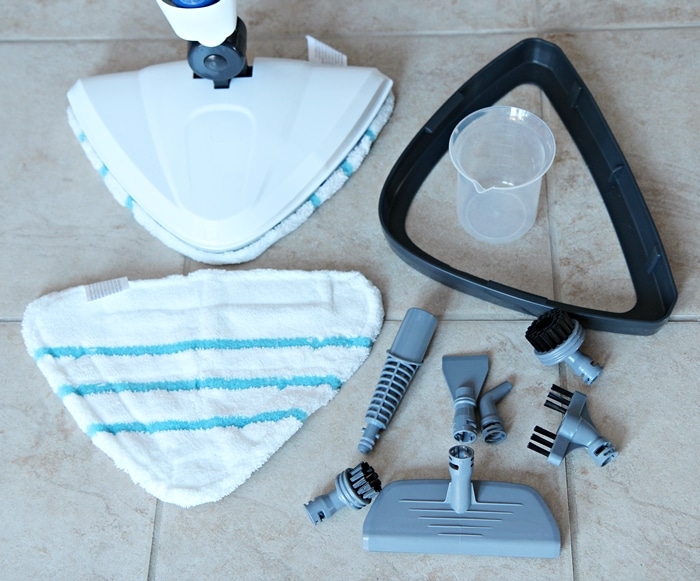 It's so convenient to fill up the water reservoir! Right from the tap!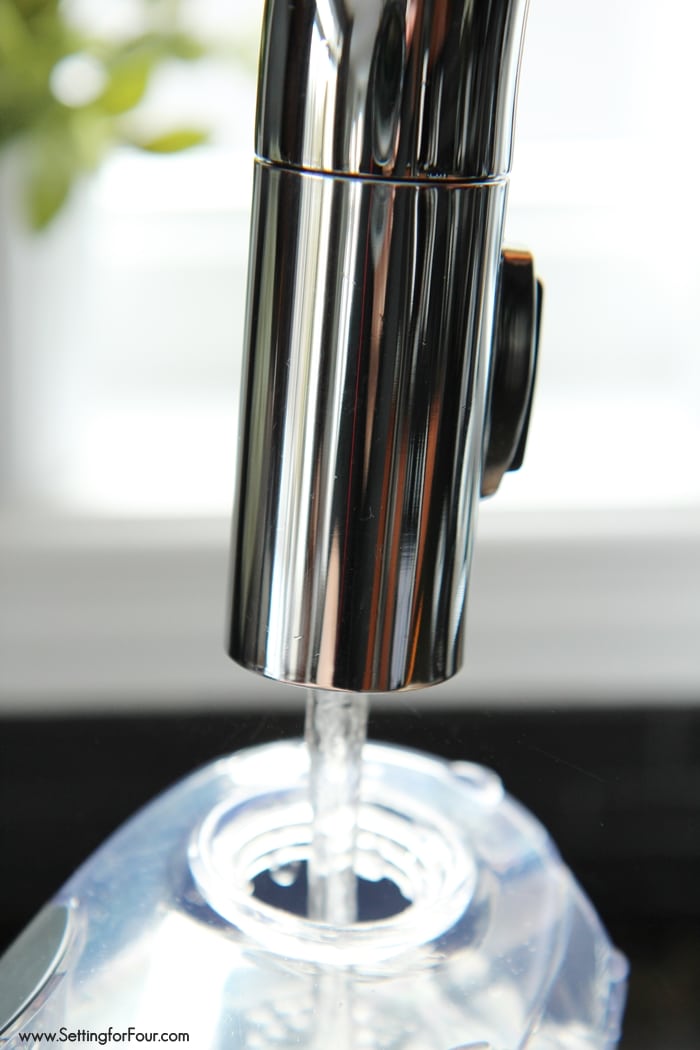 Okay – let's get busy!! Goodbye grime!
The swivel triangular mop head adds lots of maneuverability: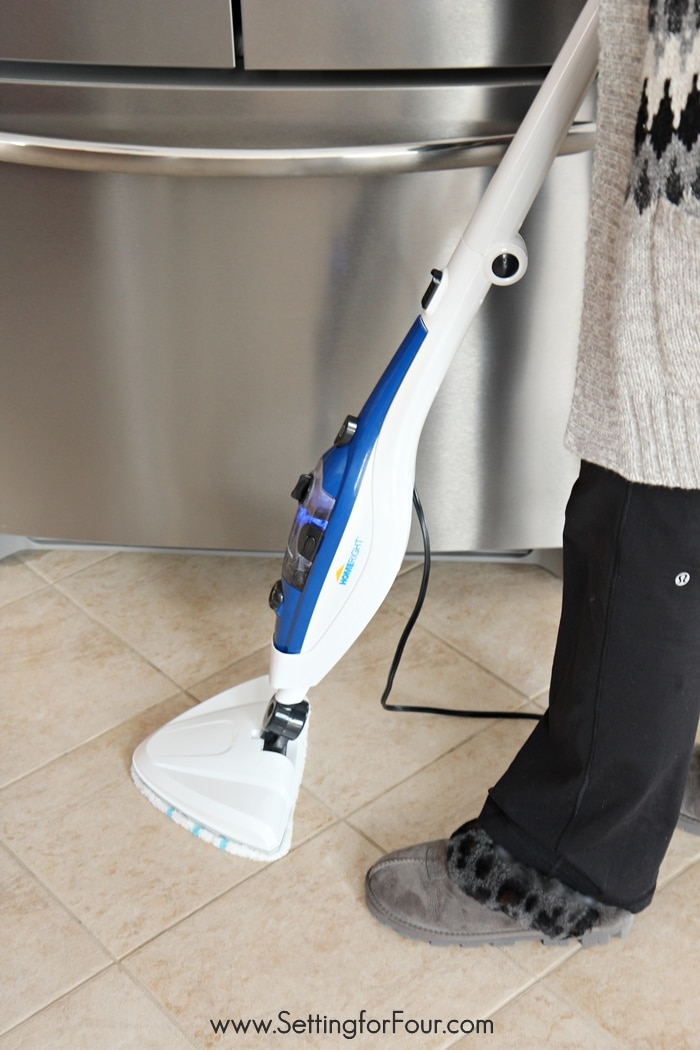 (by the way – I've gotten a lot of emails about my UGG slippers you see in this picture! See these warm and cozy UGG slippers here!)
WOW!! I couldn't believe my eyes when I saw the dirt that the SteamMachine Plus Steam Mop removed!
For the sake of 'keeping-it-real' I'm showing you all the dirt that was lifted off from cleaning just 4 squares of my tile!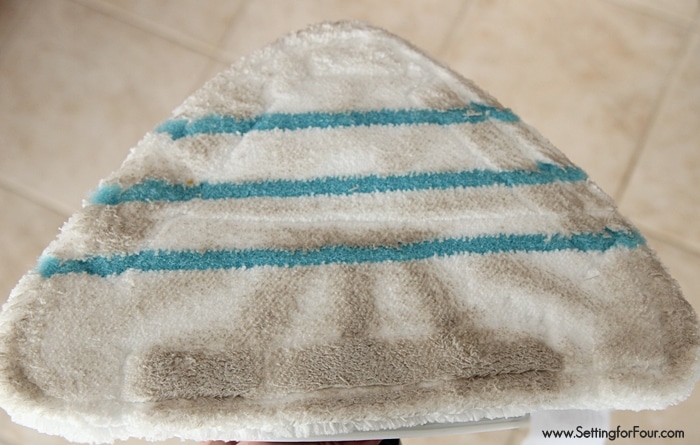 Ama-zing!
Here's a before and after:
Before – Bleh: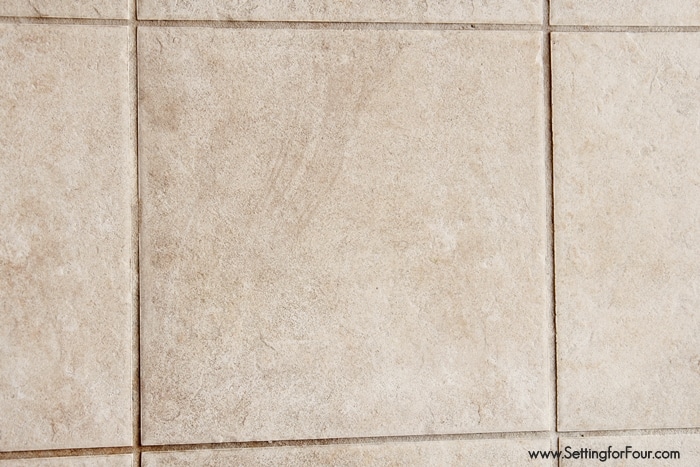 After – Wow!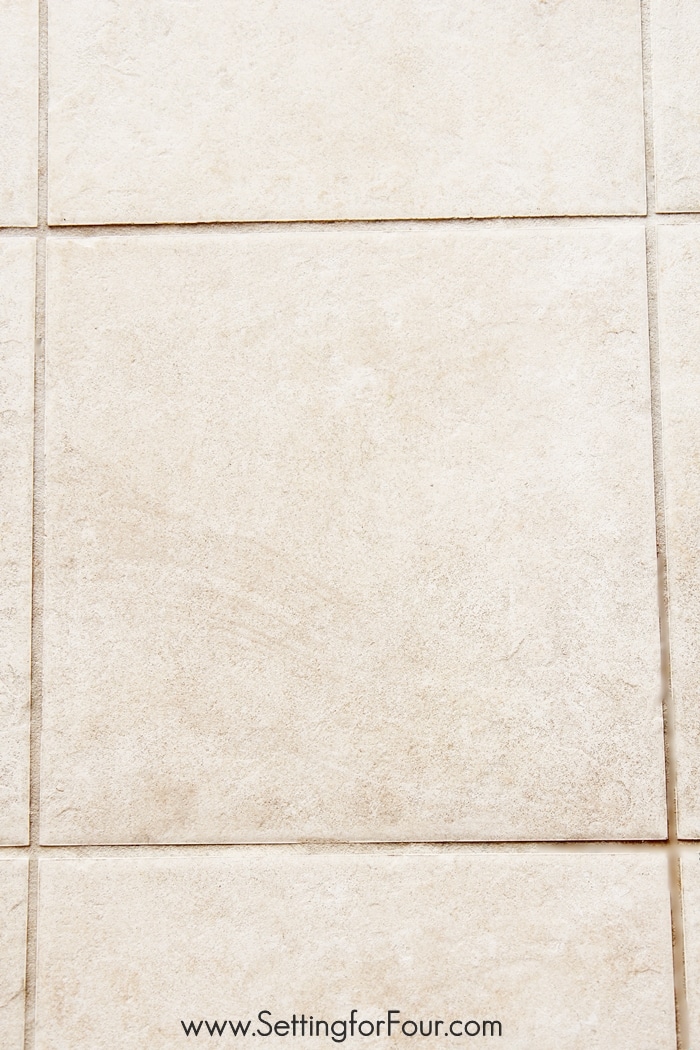 Okay – let's move on to the bathroom now! I detached the handheld steamer for this job and attached a smaller nozzle: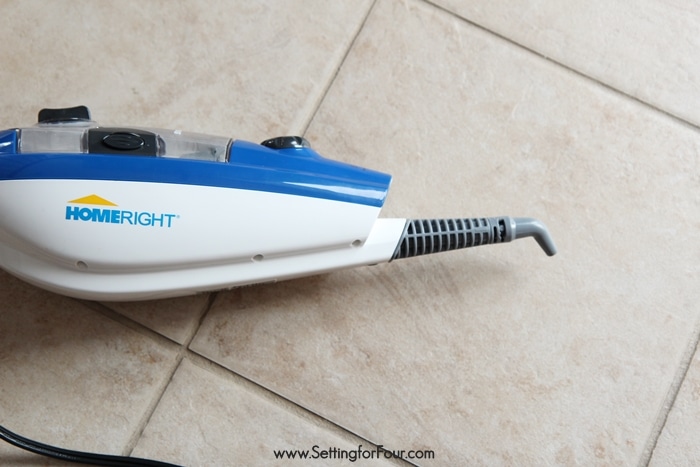 I cleaned around our shower stall – love how the nozzle gets into narrow spaces!: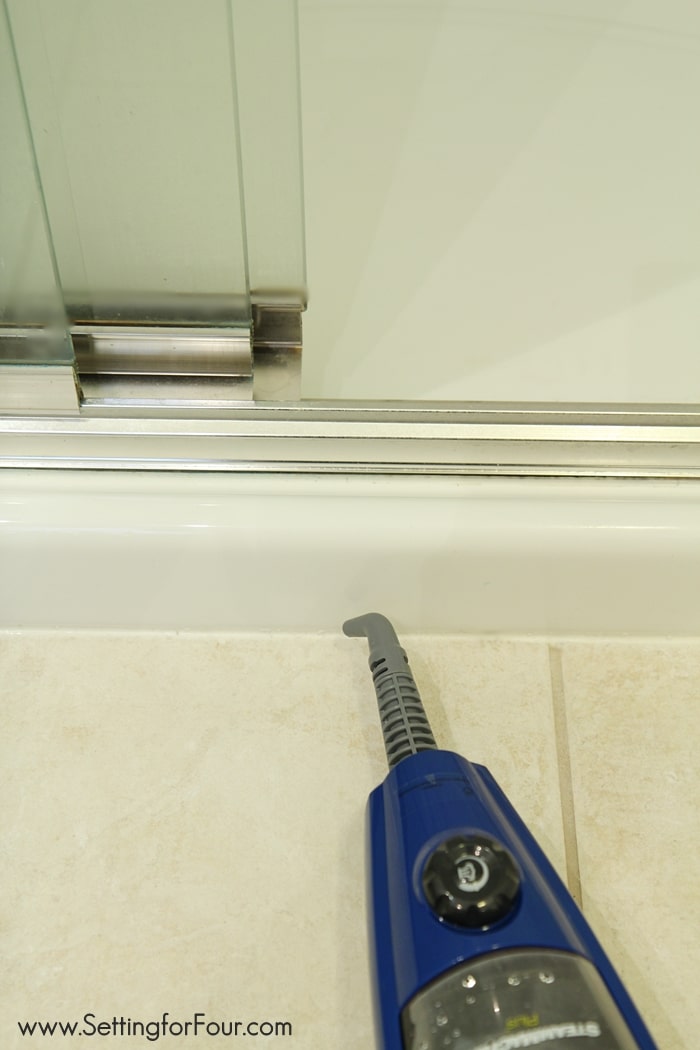 Cleaning around the toilet was so quick and easy too! Did I mention that the steam kills 99.9 percent of germs and bacteria including e-coli, salmonella, and staph? Love that it disinfects my bathrooms!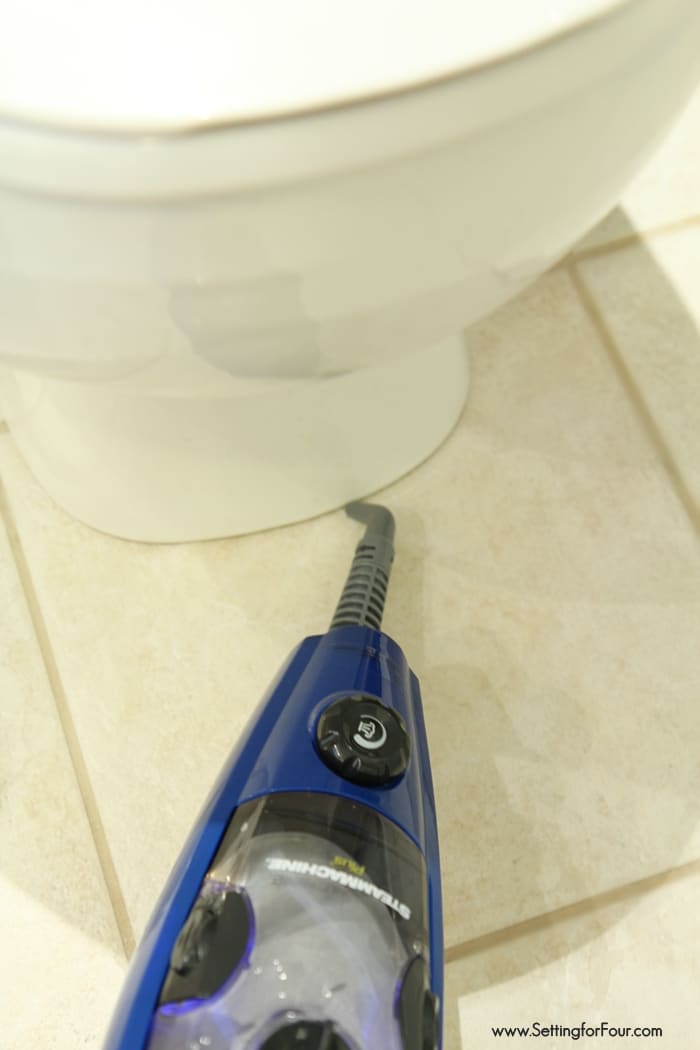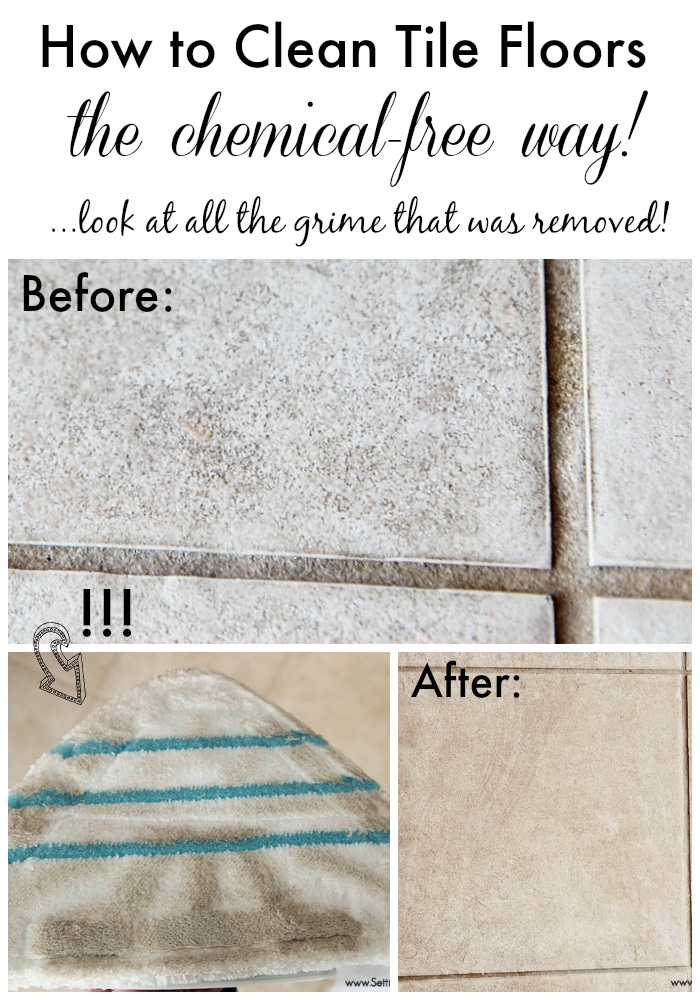 Now you know the secret of how to clean tile floors the easy, quick and chemical free way!
This SteamMachine Plus Steam Mop really is incredible! I can't wait to use it on our BBQ to get it prepped for summer grilling!