Announcing 'The Scoop on Creating Fall Vignettes' Blog Hop. Be sure to mark your calendars –it starts tomorrow November 8th and ends tuesday Nov 12th.
25 Bloggers over 5 days showing you the most wonderful autumn vignettes. There will be tons of inspiration you don't want to miss!
Here is the schedule for The Scoop on Creating Fall Vignettes tour:
Such an amazing talented group of bloggers! Bookmark the dates so you don't miss a post!
I am sure you will find tons of inspiration and helpful tips on how to create your own fall vignettes!
Check out my tip filled post on How to Decorate a Sofa Table in the meantime!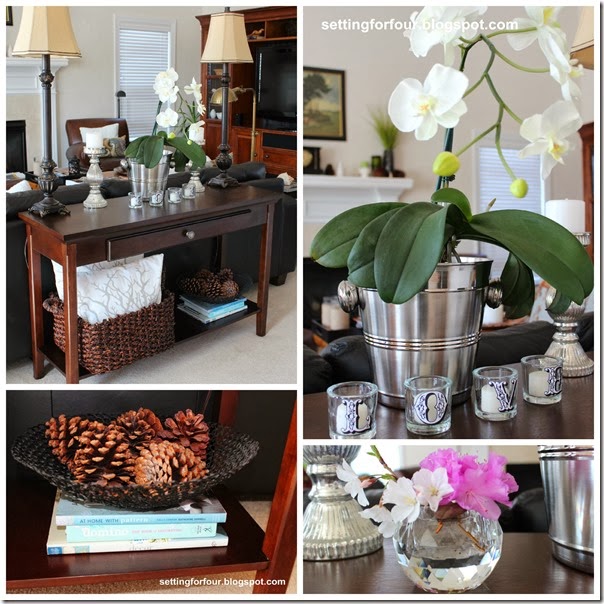 For more Decorating Tips visit my Decor & Design Ideas and Tips Page!
…and my recent decorating post How to Create a Thanksgiving Tablescape!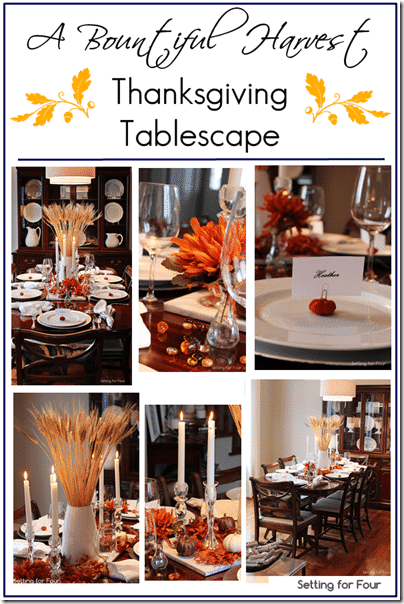 ~ ~ ~ ~
Have you just discovered Setting for Four?
If so, I'd love for you to follow me by email so you never miss an update! Click below!
Or follow along with me here !:
* Thank you SO much for coming by for a visit! I love to hear all of your comments! *
Heather
Written by Heather at Setting for Four
Setting for Four is a home design, décor and lifestyle blog. Focus is on home renovations, crafts, DIYs, tutorials, recipes, as well as family friendly design and decorating ideas that won't break the bank or sacrifice style.

You can find Setting for Four on Google+