We all know that toothbrushes and spin brushes are a breeding ground for bacteria; but sometimes we just focus on cleaning our teeth and forget about cleaning our brush too!
How to Clean Your Toothbrush – the Best and Easiest Cleaning Tip: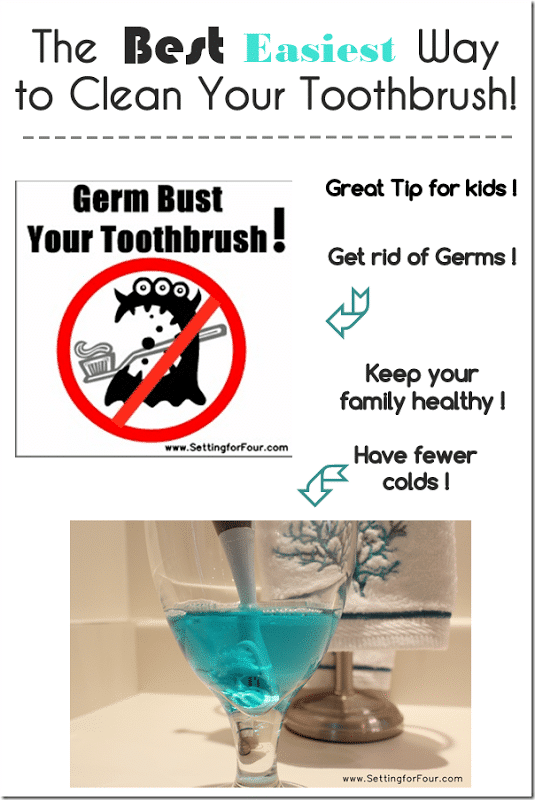 Cleaning your toothbrush is important for the health of your whole family and a good lesson to teach your kiddos, the sooner the better!
Remember, when you use an unclean toothbrush, your brushing your teeth with all of those germs that are hanging out in the bristles!  Gross!
These germs can be nasty; causing seasonal viruses, flu and the common cold! Who needs that? No-one!
(…and let's not forget, these germs can also cause the dreaded debilitating disease: the 'Man-Cold' as well!!  Insert eye-roll here!!

)
….Haha – just kidding!

However here are some quick and easy tips to keep your toothbrush clean and be a germ-buster!
The Best, Easiest Way to Clean Your Toothbrush:
Step 1:  Before brushing your teeth wash your hands with warm water and soap.  This will help prevent transmitting bacteria from your hands to your toothbrush…This is a really good tip to remind your kiddos!!!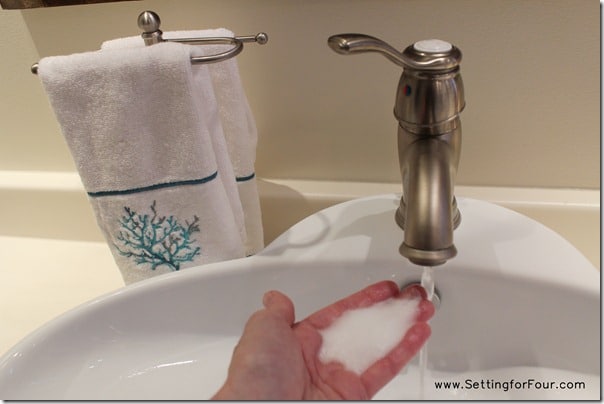 Step 2:  Before you brush your teeth run the bristles under hot running water and rub with your thumb to loosen any food particles (gross!).  Do this again after brushing your teeth as well.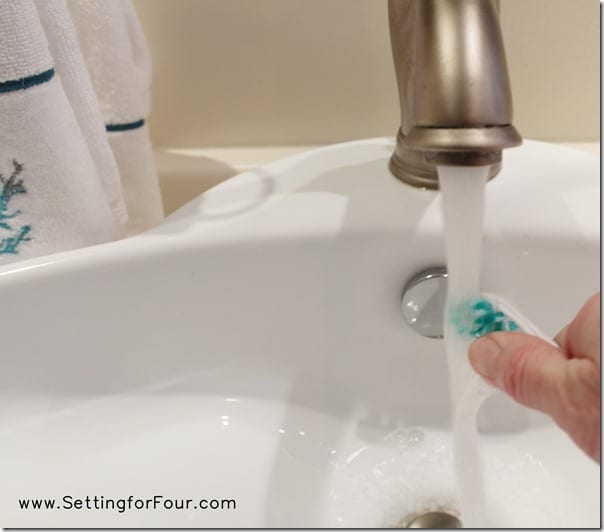 Step 3:  After brushing your teeth, sanitize the bristles by placing the toothbrush head in a cup of mouthwash (you only need to cover the bristles) for 30 seconds…swish the brush back and forth a few times and remove.  Throw out the mouthwash and rinse the cup in hot water.  It's a good idea to do this daily especially if you have been sick.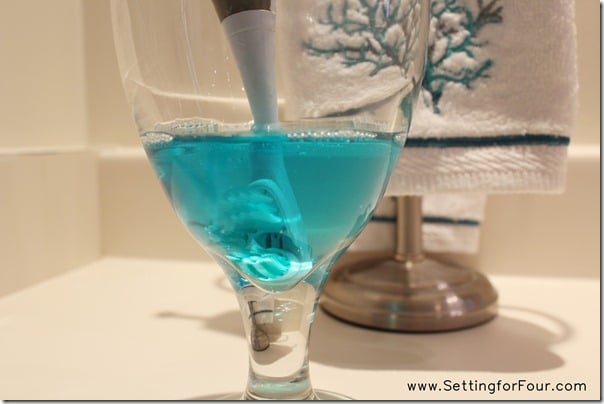 Step 4: Store your brush where it can air dry.  Remember to wash the toothbrush handle with soap and water regularly too!
Arm & Hammer Spinbrush Pro Clean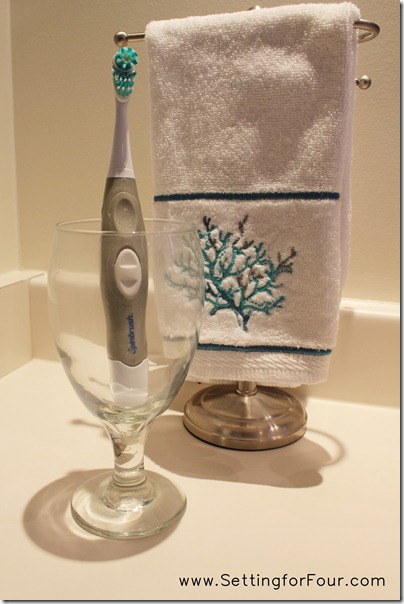 Also your toothbrush or spinbrush head should be replaced every 3 months due to wear and tear!
Now you have a clean toothbrush!
More cleaning ideas: