Just a little post to say a HUGE thank you to all of my readers at Setting for Four!
Thank you for sharing your time with me, I know life can be so busy!
Thank you for reading my Decor Tips, Crafts and Recipes!
…and Thank you for all of your wonderful supportive comments!
I woke up yesterday to some pretty awesome news…So I also have to add one more big thank you!!
Thank you Savvy Mom for listing me as 'Best at Finding the Latest and Greatest in Design' and listing me in the Top 75 Most Influential Canadian Mom Blogs 2013! What an honour!!!!!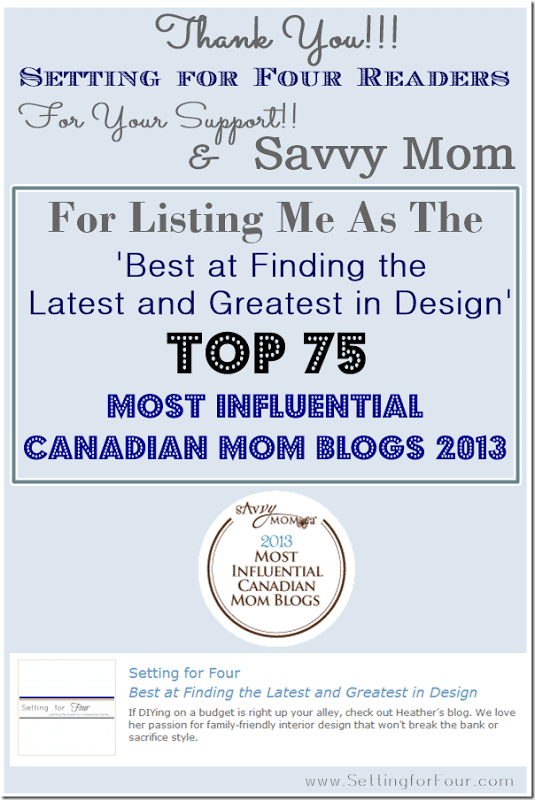 For the remainder of 2013, I've got great plans to offer more decor tips as I pursue my Interior Decor program and as I continue to create a comfortable and stylish home for my wonderful family of four!
For the last Thank You goes to them!!!!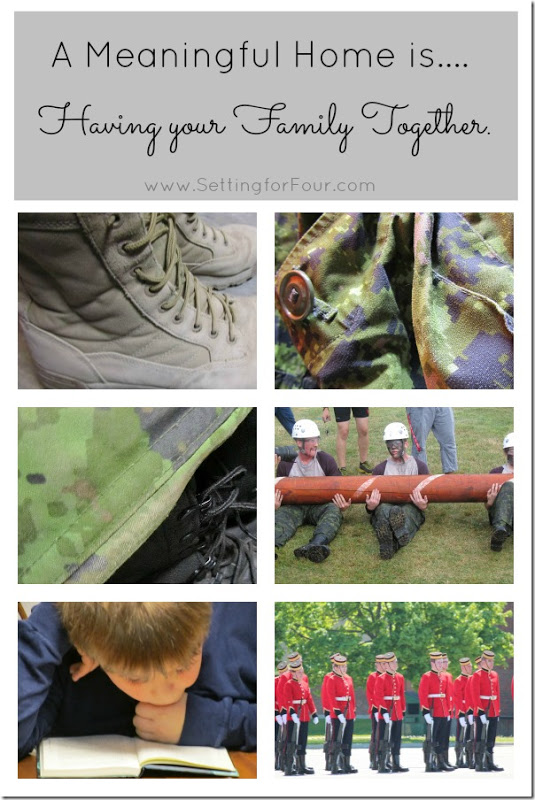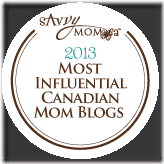 ~ ~ ~ ~
…..Check out what I've been pinning lately!!!!….

~ ~ ~ ~
Want posts delivered to your inbox? Click here!
Or follow along with me here !:
* Thank you SO much for coming by for a visit! I love to hear all of your comments! *
Heather
Written by Heather at Setting for Four
Setting for Four is a home design, décor and lifestyle blog. Focus is on home renovations, crafts, DIYs, tutorials, recipes, as well as family friendly design and decorating ideas that won't break the bank or sacrifice style.

You can find Setting for Four on Google+