See this amazing fireplace mantel makeover before and after! See the advice and tips I give a blog reader looking for decor advice for her fireplace!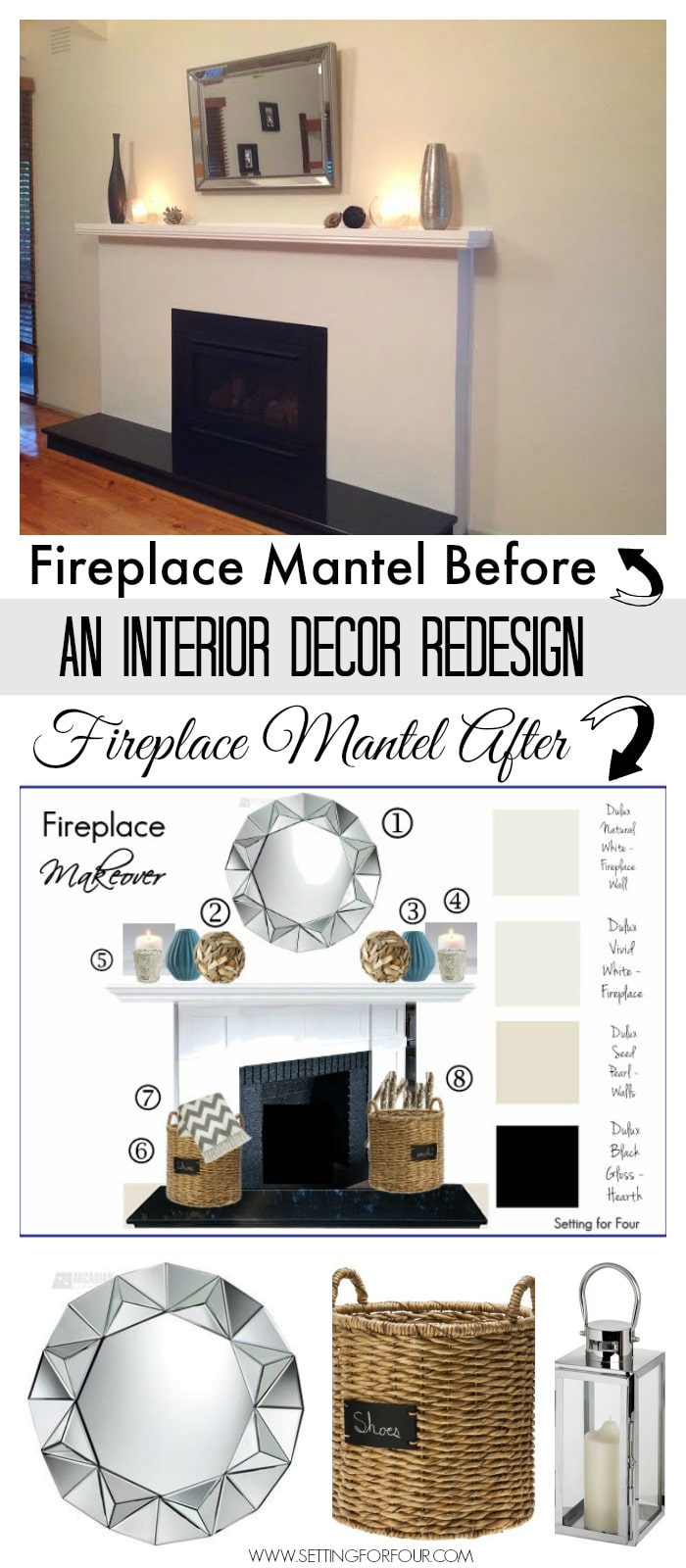 As many of you know, I love design and decor
I love problem solving and helping others beautify their home for themselves and their family!
I recently received an email from a reader asking for interior design help with her fireplace.
After sending me a photo of her fireplace and a list of her concerns I came up with this design moodboard!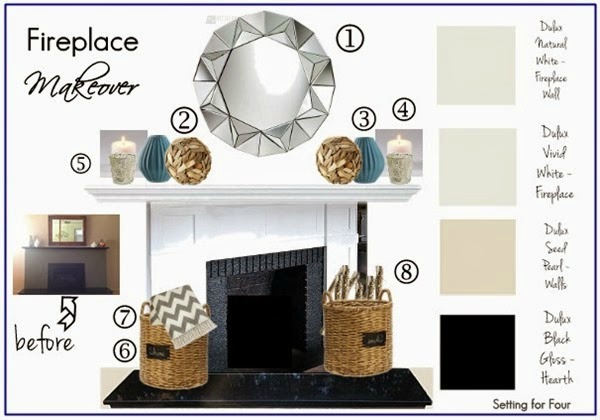 I've included lots of tips, suggestions explaining how this plan will create a beautiful focal point in her room!
Here is her fireplace and her decor concerns:
" Can you please give me some advice on my mantel, I just feel the colors don't go we'll together or it needs something. I am trying to get away from the wood and just painted the mantel to match the marble down the bottom and also the black in the fireplace surround. I'm ready to update the mirror as we'll but I also feel the color of the wall doesn't do anything too! This is a feature wall color behind the fireplace and the other walls are off white. Look forward to hearing from you on your suggestions. ~ Raeleen "
Here is her fireplace mantel now:
Here are some of the existing decor details of her room:
– Wall color is Dulux Seed pearl: – Fireplace feature wall color is Dulux Net Worker.
– Fireplace is a dark grey cement material.
– Mantel Hearth is black marble.
~~~
Here is my design moodboard inspiration and makeover plan: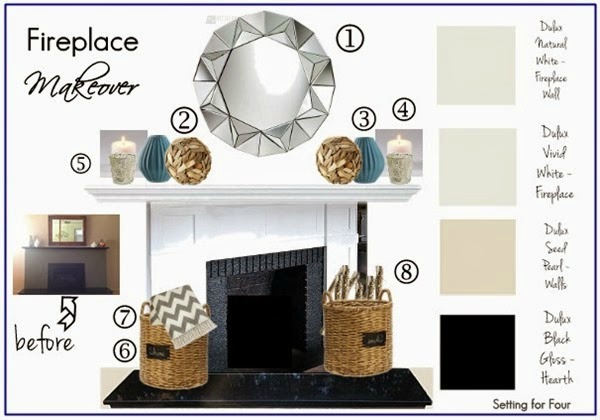 1. Add architectural detail to the fireplace to give it more presence and interest. See the Lettered Cottage's mantel makeover to see how you can add moldings and DIY this yourself! Add a thicker mantel as they did as well. A contractor can also do this easily.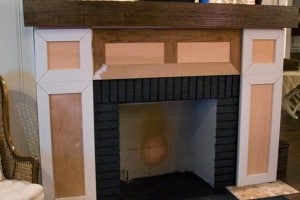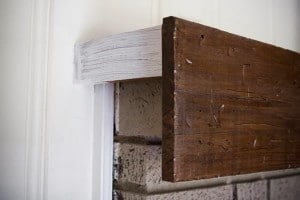 2. Paint the fireplace piece, that's below the hearth, the black color that you painted your mantel with. This will make the thin piece of black marble hearth appear thicker and give it more visual weight and oomph!
for example Dulux Black Gloss:

3. Paint the fireplace feature wall (that is currently Dulux Net Worker) the same color as your other walls Dulux Seed Pearl or use Dulux Natural White which will both go well with your light floor color:
Dulux Natural White:

Natural White is a popular Dulux color and it will look beautiful against your white mantle and coordinate with your other wall color and well as brighten the whole room. Always paint a small area of your wall first to make sure the color will work with the lighting in your room. If this color doesn't work in your space check out the Dulux Trend Colors for 2014.
I don't know the colors of your furniture so I would suggest you stick with a neutral white, taupe or grey color for the feature wall. Also from a design point of view too much contrast between a feature wall color and the color of your other walls, Seed Pearl, will distract from the fireplace and mirror which should be the focal point, not the wall itself.
Ask your Dulux representative what wall color they might recommend to coordinate with Seed Pearl, since they are trained on which of their colors combine well together!
2. Paint the fireplace and mantel an interior semigloss Dulux Vivid White to coordinate with your baseboard trim paint to give it a cohesive look.

3. Add a basket to each side of the fireplace to give the hearth more weight and create storage for throws or magazines. You can also fill them with birch branches for a more rustic look and a touch of nature.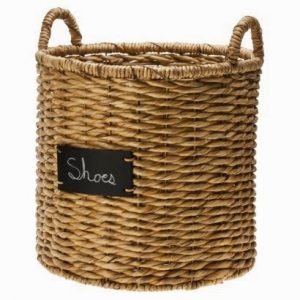 Add black chalkboard tags to tie in the black color of the marble hearth. Adding more of the same colors that already exist in the room will give your room harmony and flow. These sea grass baskets will add a nice color and texture to the fireplace and the room itself.
Alternatively, add a silver metal lantern to the hearth, on each side of the fireplace, adding a candle to each. This will add a beautiful glow of candlelight in addition to the flickering firelight from the fireplace.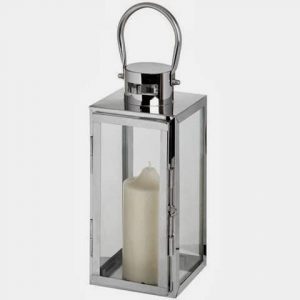 4. Replace your mirror with a round one – this will provide contrast of shapes (the fireplace is rectangular and the mirror is round) which creates interest. Hang the mirror 8 –12 inches from the top of the mantel. Buy a mirror with a metallic edge or a mirror with a faceted edge to help bounce light within the room.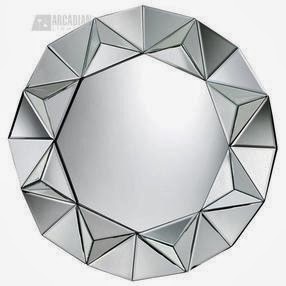 5. Decorate the mantel: You can place the accessories in a symmetrical (balanced) or asymmetrical (unbalanced) way depending on your personal preference.
Example of a Symmetrically balanced mantel: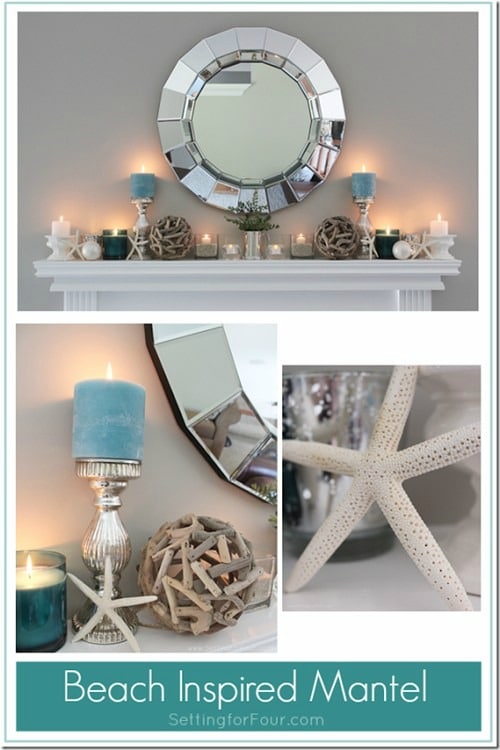 Example of an Asymmetrically balanced mantel:
Now it's time to accessorize and decorate your mantel !!:
Accessory Option 1: Create a beach inspired look like my Coastal Mantel above
or
Accessory Option 2: Add vases of flowers with a pop of color and boxwood spheres as I did in my Spring Mantel decor:
I hope you like this design moodboard and my makeover tips! Good luck with your fireplace makeover and please send me your 'after' photos!