Today is a super fun day for me at Setting for Four!
First it started with kicking off a fun Valentine's 'Share the Love' Showcase of DIY's, decor and recipes:
See my DIY Kate Spade Inspired Confetti Pattern Bowl that I made to bring a touch of pink into my home. I keep it on my dresser where it holds my jewellery – you won't believe what I used to make the perfect confetti like circles!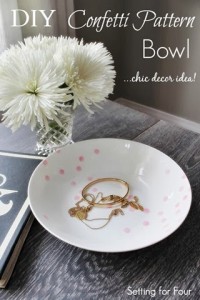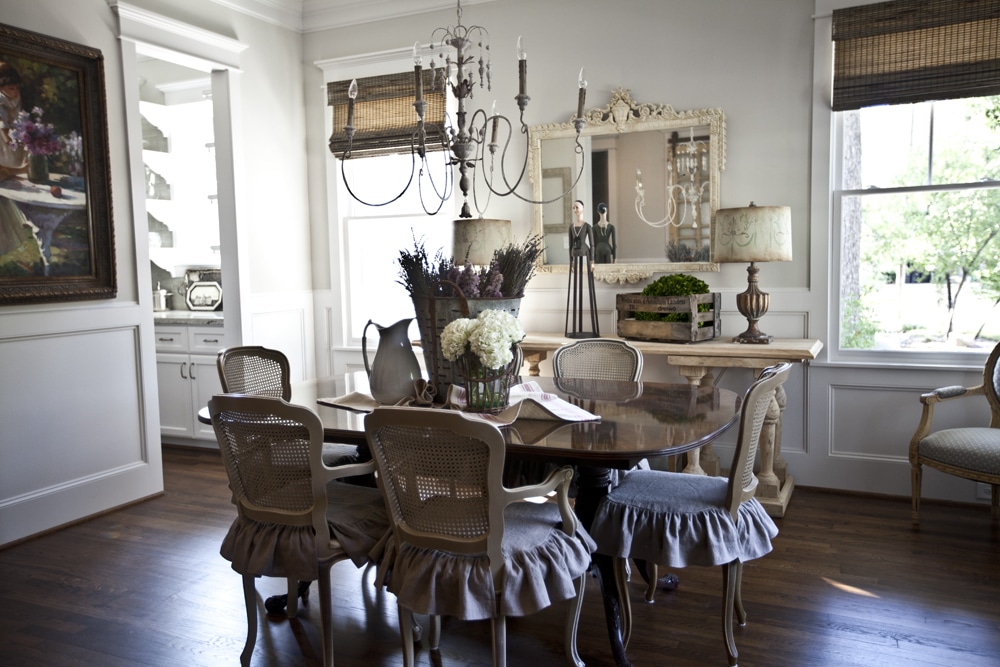 Okay I could go on and on, but I know you are ready to get to the linky party, so here is our guest host for this week.
Hi everyone! I'm Heather from Setting for Four and I'm so excited to be here guest hosting 'The Scoop' this week!

How to Remove Carpet and Makeover Your Stairs
I have to admit it was super difficult to pick the features from all of your amazing DIY's and beautiful projects from last week! I hope that you find my feature picks as inspiring as I do!
First up, these No Sew Uphostered Chair Makeover from My Creative Days. I love the vintage floral fabric that Lindsay used on these estate sale chairs! Paired with the white paint these chairs are simply gorgeous!