Hosting a Party is Easy with these party food preparation tips, entertaining planning and organization tips!
Summer means celebrating the sun, hot temperatures and entertaining friends and family with a party!!
And in our house where there's a party there is also lots of yummy food for our family and guests to enjoy!
Thankfully my new Frigidaire French Door Bottom Mount Refrigerator, courtesy of the Frigidaire Ambassador program, keeps me organized for entertaining and party food preparation!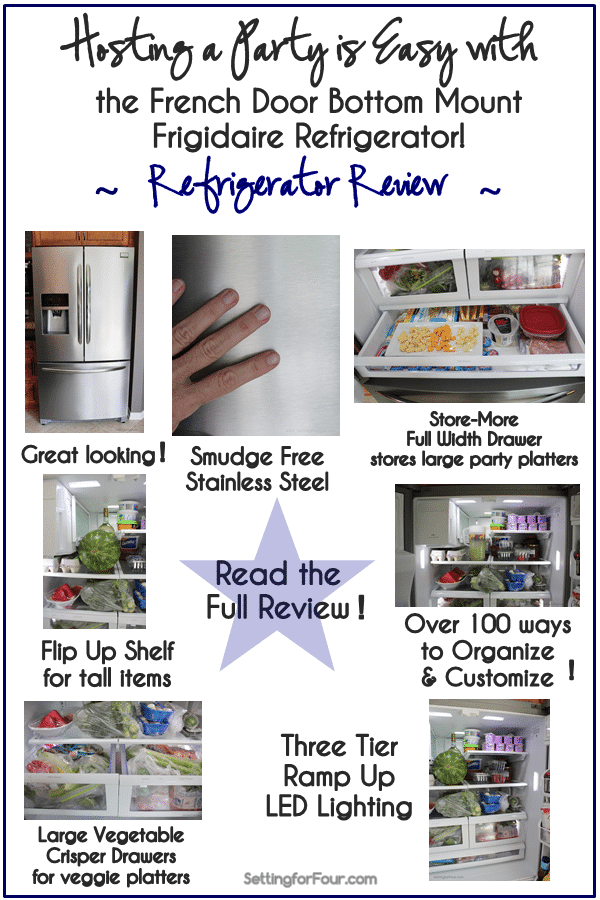 As I mentioned last month, I'm so thrilled and excited to be partnering with Frigidaire; to have been selected as a Frigidaire Ambassador and a Test Drive Mom!
Frigidaire delivered a new Frigidaire French Door Bottom Mount Refrigerator to our home last month for me to 'test drive' and review as part of the #testdrivemoms campaign! How cool!
Hosting a Party is Easy with these entertaining tips!
Here are some reasons this refrigerator is so great for a hostess that entertains: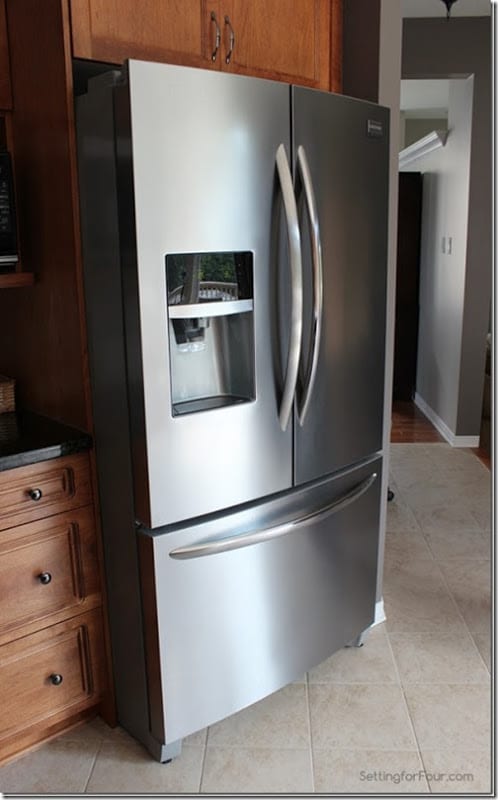 The Smudge-proof innovative protective coating reduces fingerprints!
When you're entertaining a crowd it's so great to know that your refrigerator will still look sparkling clean by the end of the party!
I can't even tell you how much I love this feature! No more constantly cleaning and wiping off hand prints!!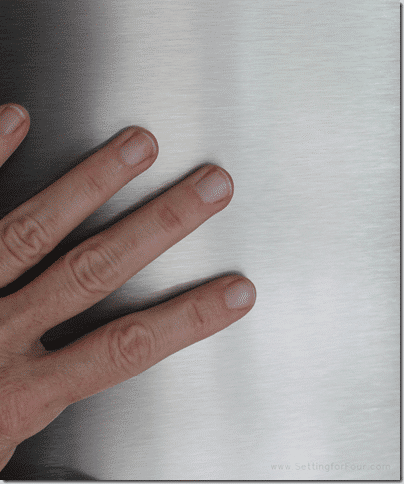 I love Frigidaire's adjustable interior storage with over 100 ways to organize and customize this refrigerator!
The Frigidaire's unique Flip-Up and Slide-Under Shelves are so convenient for storing large items like the watermelon I bought ( Summer and watermelon just go so well together don't they?) and the tall picture of Strawberry Limeade Fizz with blueberries and nectarines that I made for the party!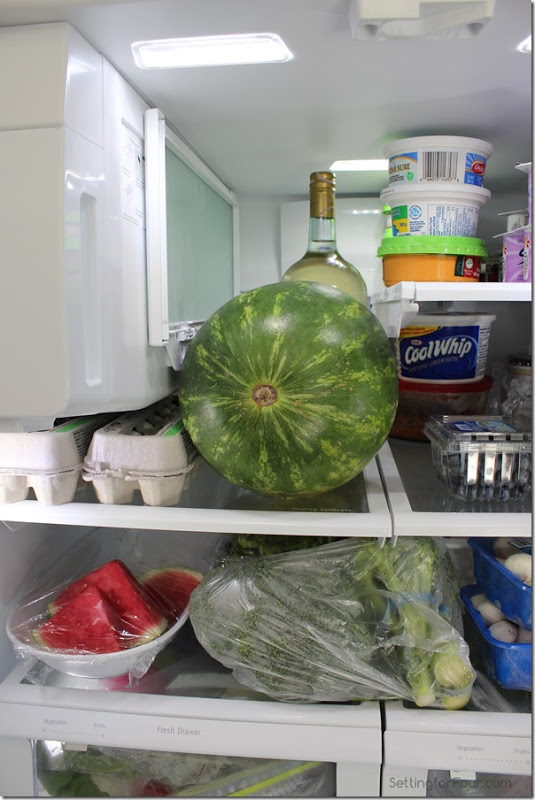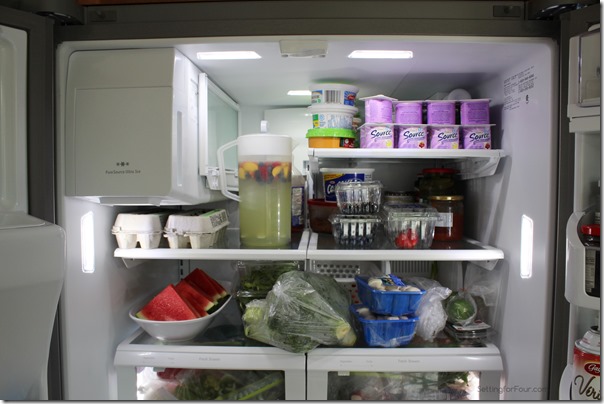 I'm really enjoying the large vegetable crisper storage bins! They hold tons of veggies which is great for preparing a veggie platter for the party!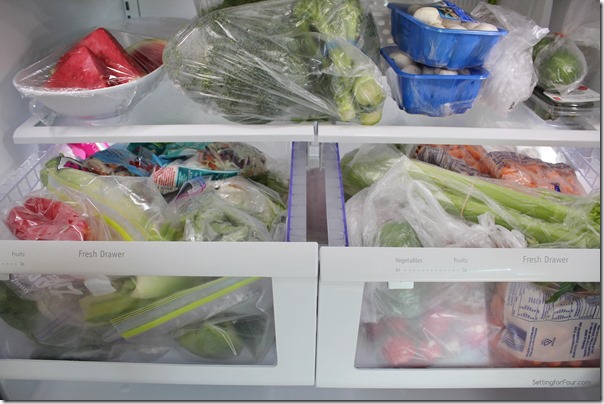 My last refrigerator had much smaller storage bins and I was constantly trying to shove and squish our food into the fridge, trying to make it fit. This refrigerator is so roomy and I'm not constantly fighting and wrestling with items to store them! Thankfully, Frigidaire has kept organization and roominess an important feature for my busy family!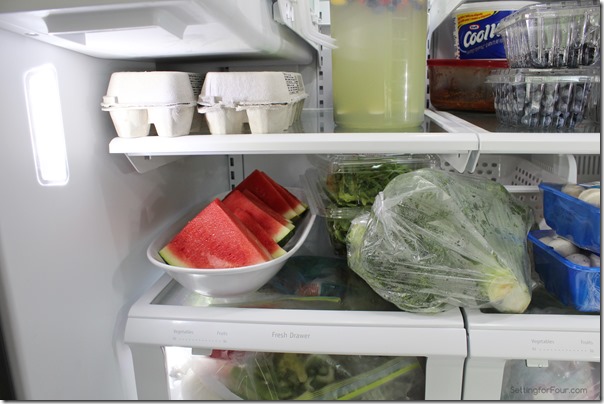 The Tree-Tier ramp-up LED Lighting helps so much to see all the food. With light at every level, from top shelf to bottom bin there are no dark corners so nothing gets missed and then thrown out when it's expired. That really helps with the grocery bills!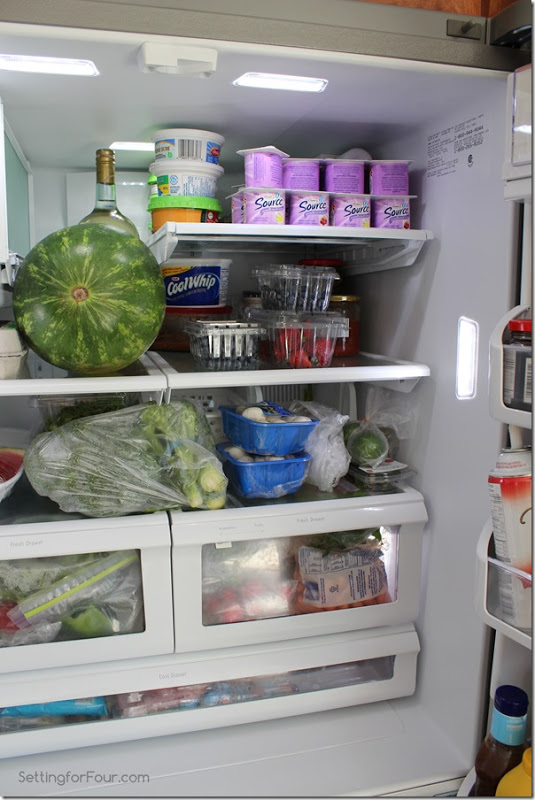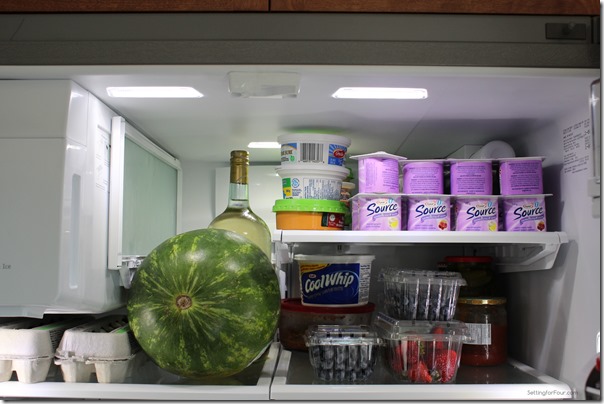 I made up a large cheese platter for our party– who doesn't love cheese? – and popped it easily into the Store-More™ full-width drawer! Great for storing awkwardly shaped items and long platters!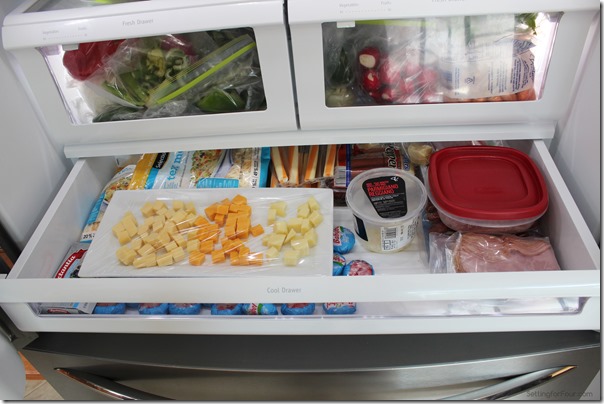 This large drawer is great for storing cold meat and cheese: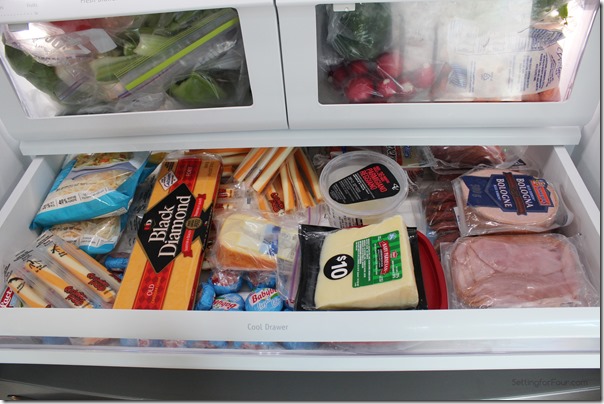 It's so easy to enjoy the lazy hazy days of summer and party with the Frigidaire French Door Refrigerator! Such amazing ability to store food used for everyday and for entertaining too!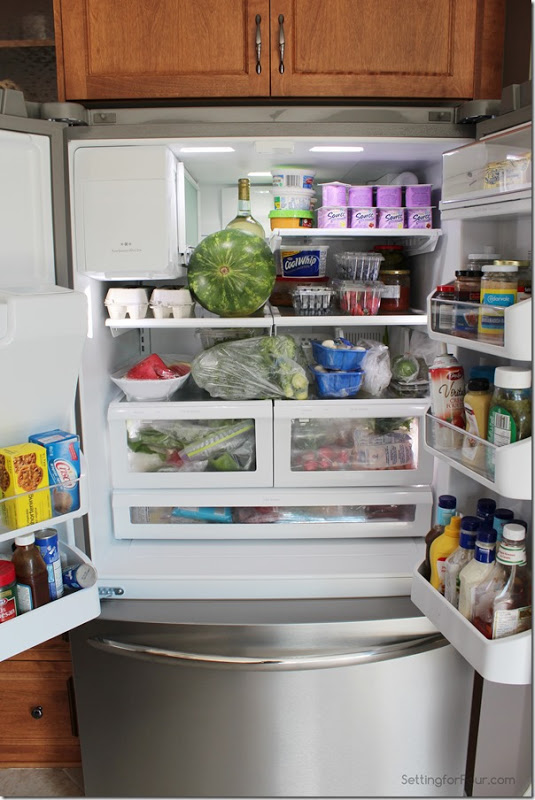 ….and it's truly stunning!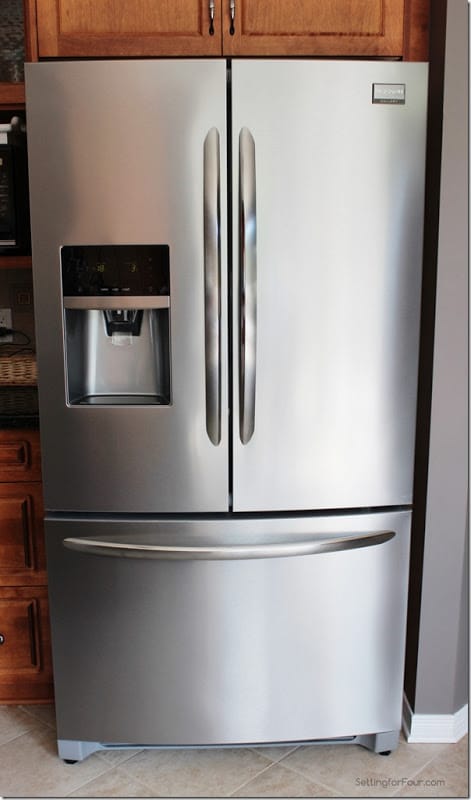 *Disclosure: I am part of the Frigidaire Ambassador program and I receive special perks as part of my affiliation with this group. The opinions on this blog are 100% my own.
~ ~ ~ ~
Check out my Frigidaire Gallery Refrigerator Review Part 1 – 10 Best Reasons to Love the Frigidaire French Door Bottom Mount Refrigerator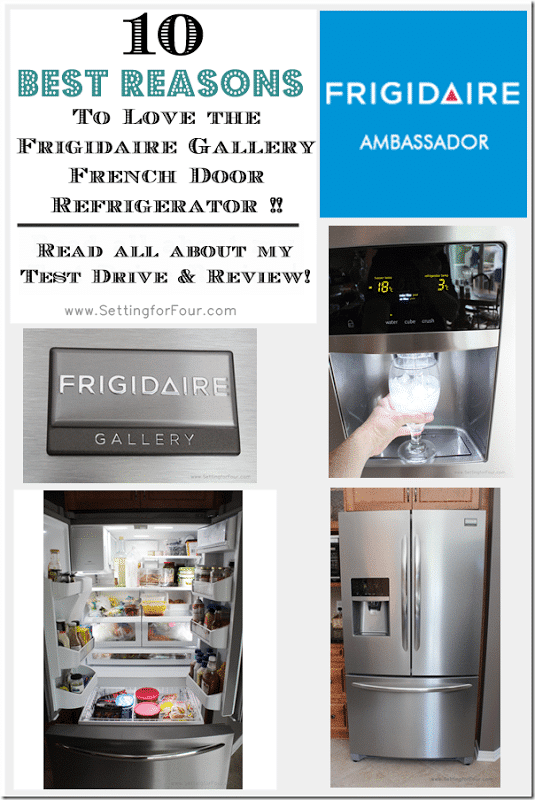 ….and Part 3 – Ten Clever Kitchen Organization and Storage Tips