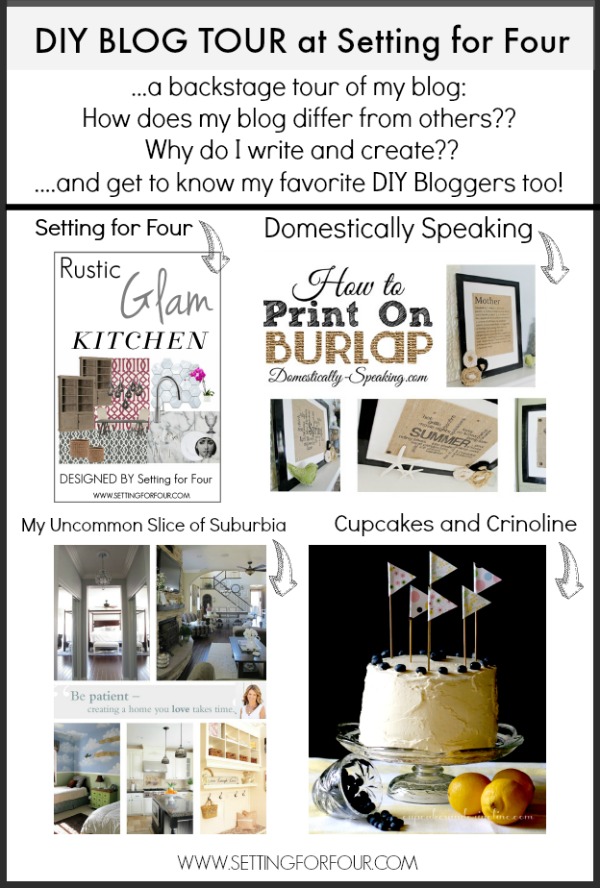 Hi everyone! Recently my sweet friend Leslie from House on the Way asked me to participate in a Tour of DIY Blogs. I just have to say right now that I'm so flattered that uber-stylish-and-talented Leslie invited me to join in on the fun!
Here's the back story: For this fun DIY Blog Tour each blogger answers some fun questions about themselves then introduces a few of their favorite DIY blogs.
First off, I want to send a big thank you to Leslie for her sweet invitation! I met Leslie at Haven in August…. and not only is she beautiful but also so incredibly sweet! Hop on over to her blog House on the Way to check out her chic and stylish decor ideas and room makeovers – she really is one talented decorator and DIY master!
Now on to the tour and some fun, interesting deets of what's going on at Setting for Four!
First up I'll answer some questions to fill you in about me and why I blog….
1. What am I working on?
Right now I'm working on my boys rooms: gallery art walls and some shelves to install. After that I'll be giving my office a makeover – painting the walls, painting an antique desk and decorating. Oh yes – I almost forgot! I have some handmade gold marbled paper to frame and hang in our dining room – I can't wait to show you that!
2. How does my work differ from others of its genre?
My decor style is Rustic Glam – antiques and traditional pieces mixed with contemporary styles and always, always finished off with a touch of metallics or sparkle….I can't help my love for anything that shimmers, glimmers or shines! I don't use many bright colors in my home – I love to layer textures, patterns with neutral soft colors for an elegant, calming look. I just find it so relaxing and peaceful to be surrounded by this style!
As an interior decorator I'm passionate about creating a cozy inviting and stylish nest for my family and helping clients and friends decorate their homes to create their own unique, beautiful havens of comfort!
My Interior Design for an Eco-Friendly Bachelor's Condo with Sustainable Green Design requirements:
Your home is you and is an expression of your own personality, your travels and your collections.
3. Why do I write/create what I do?
I combined two popular Restoration Hardware table styles into one look that I custom designed myself: the X base bottom with the Brickmaker's table top to give our one of a kind table a unique industrial bolted plank top!
As an interior decorator I have a huge passion for helping people style their homes and through my blog I can help people do that!
4. How does your writing/ creating process work?
I don't write my blog posts at any specific time of day….I just do it when I feel creative and for me that can't be scheduled.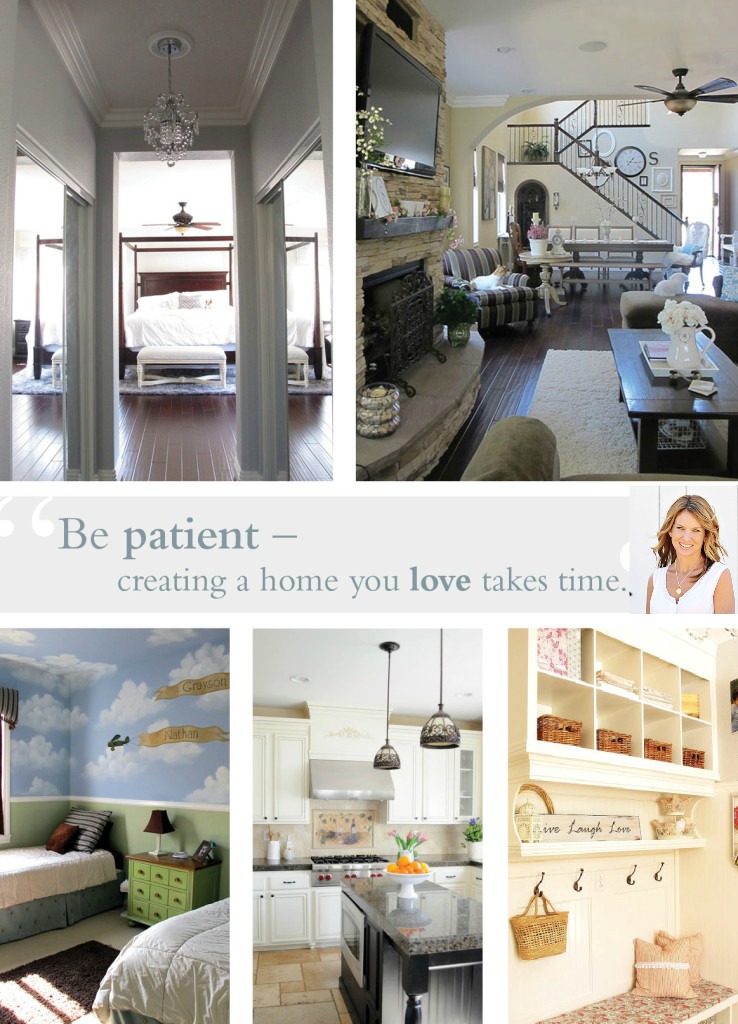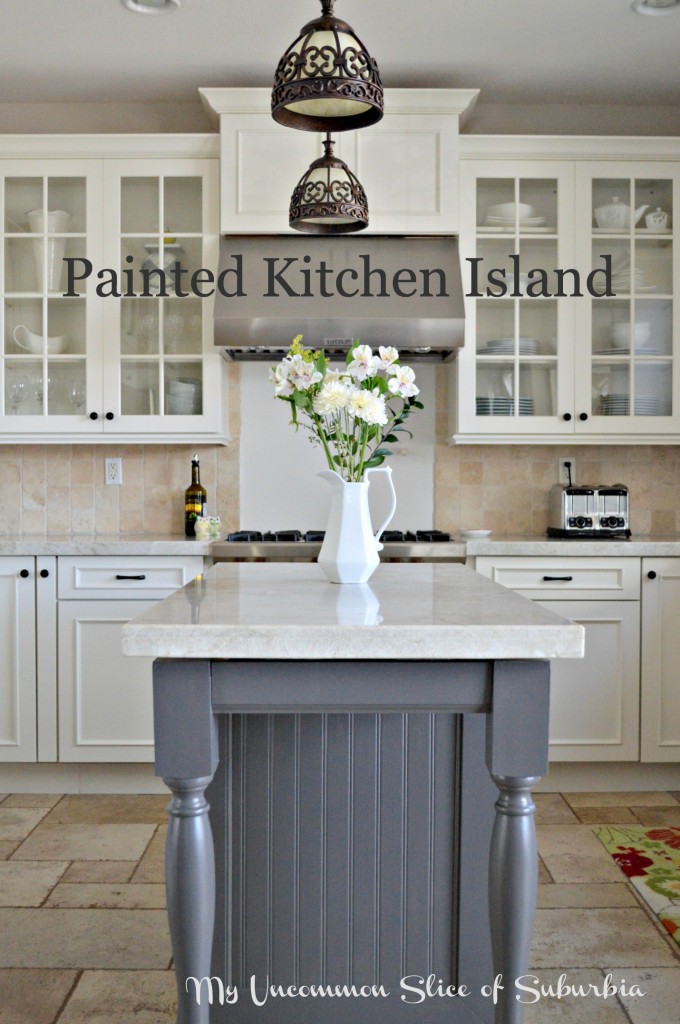 I'm Mary Beth, a WAHM to 3 sons and a homeschooler. I love anything and everything home including housekeeping tips, recipes, baking, DIYs (small for now), crafts and techie gadgets. I blog about anything that catches my attention. I have a huge list of things I want to create and learn and when I cross something off that list I share it!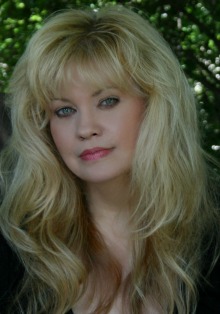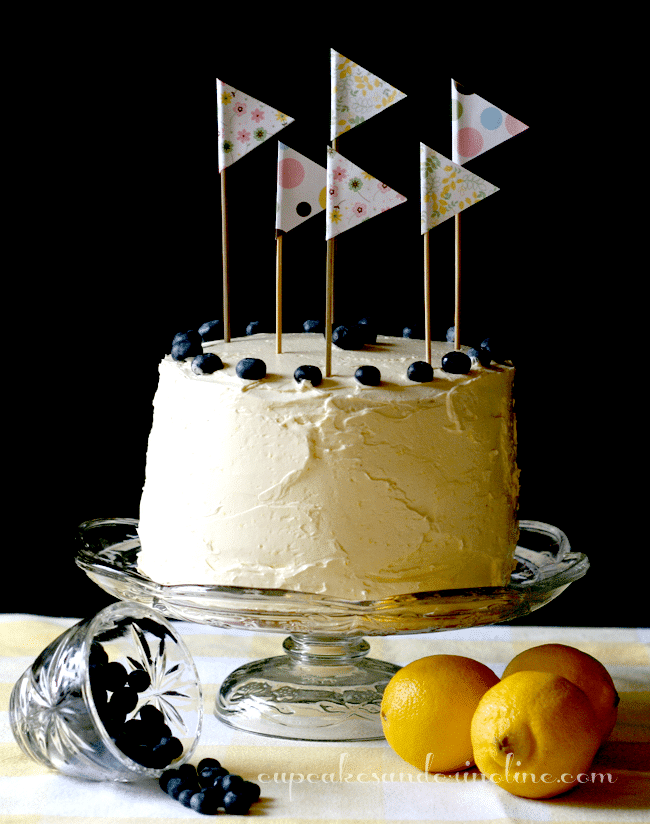 Domestically Speaking:
I'm Maryann and I blog over at Domestically Speaking …and also run the paint feature blog, Power of Paint. At Domestically Speaking I blog all about the things I'm passionate about… home décor, diy projects, tutorials, crafts, recipes and more… all those things that are part of making a home… come on by for a visit!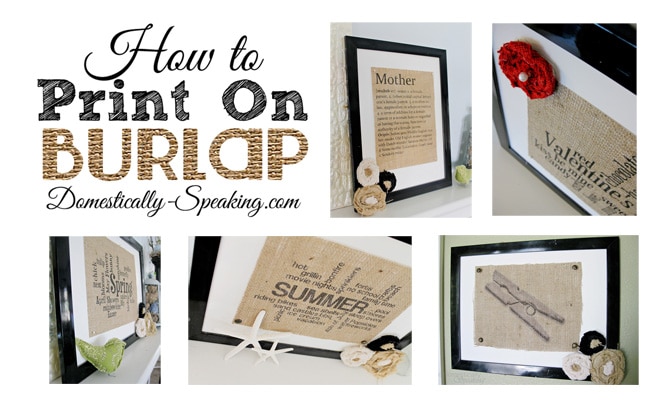 Aren't these Blogger's ama-ZING??!!
I hope you have a chance to visit them all and soak up their creative talents!
Thanks so much everyone for visiting Setting for Four today!! Whether this is your first visit or you've been following along with me for some time – I am so grateful that you spend some of your busy days at Setting for Four… setting the scene for a beautiful home!
Sharing at:
Design Dining and Diapers Play Party Pin