10 Front Porch Decor Ideas To Add Beauty and Coziness To Your Home:
1. Paint your front door: Pick a gorgeous color that fits the look and exterior finishes of your home. One of the first things we did when me moved into our home 4 years ago – after finishing one of the biggest and exhausting moves in our military life,whew! – was to paint our front door. I love this rich deep brown color – it almost looks black!
I specifically picked this color to go with the other exterior colors of our home. Our roof is a mid-toned brown, the siding is a taupe with a sage green undertone, trim is white, our outdoor lights are black iron, door hardware is pewter color, the colors in our stone steps and stone pathway is gray and beige.
Knowing those colors (brown, gray, pewter, white, beige and sage-green) were 'fixed' and they wouldn't be changed, I flipped though my paint decks and chose Sherwin Williams Weathervane. See all of my home paint colors here.
I love it! It's rich brown color makes every wreath I own pop and it looks beautiful with the white trim, black lights, our black urns and wicker chairs! It's such a warm and welcoming color.
2. Outdoor rug: I added an black bordered, outdoor sisal mat with an inviting Welcome stenciled on it. Every front door needs an outdoor rug! Not only is it practical, catches dirt from shoes, but it also adds instant texture and color to the front of our homes!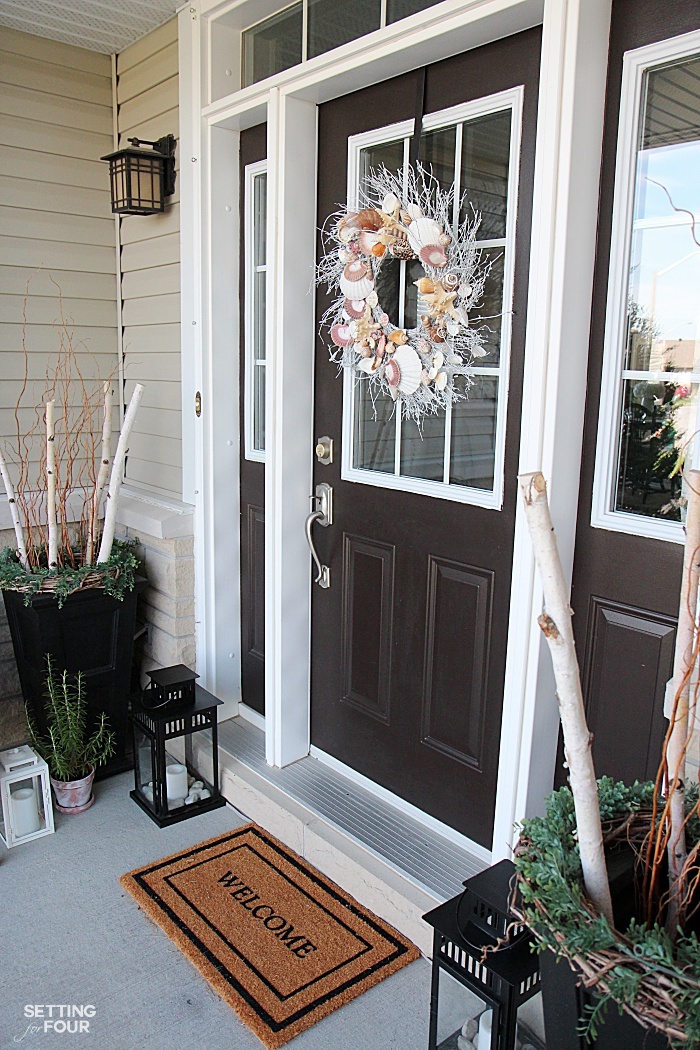 3. Add a chair or two: Our wicker chairs are so comfy and add another welcoming touch to our home.
Our wicker chairs have cream chair pads ( see my DIY Weather proof and Stain resistant treatment tutorial here!) and black and white striped pillows for more comfort.
We love sitting here at the end of the day watching the sun set!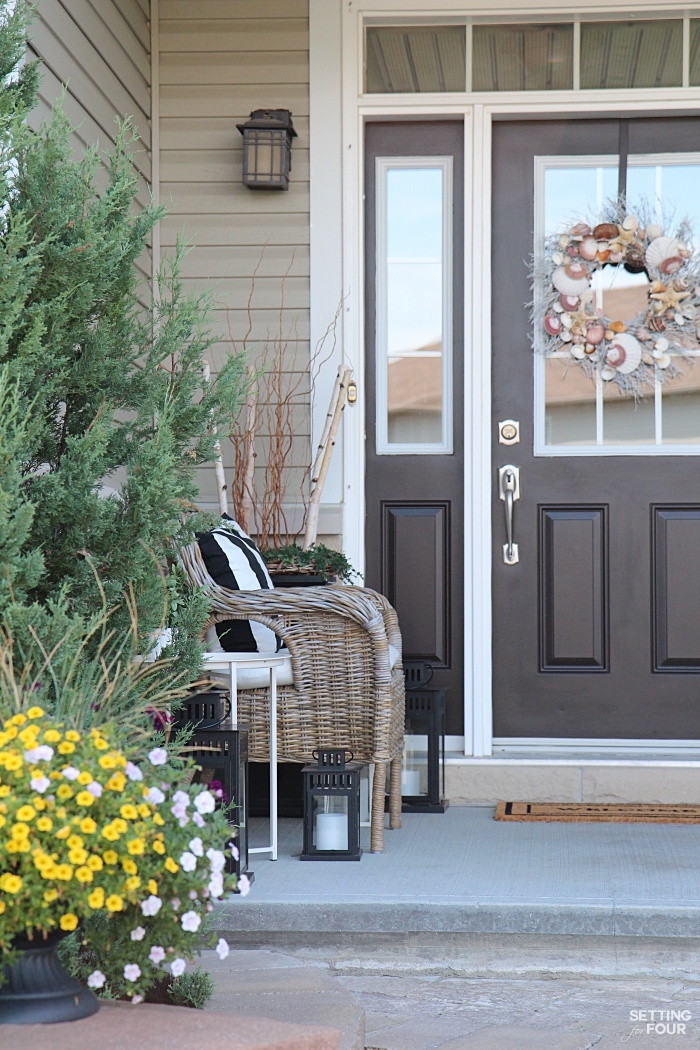 Wait till you see how I've decorated my urns!