Browse all my favorite workout equipment to create an inexpensive, small space home gym! For all skill levels and all fitness levels!
I'm also sharing my favorite 7 minute fitness apps too!
These 7 minute programs make working out fun and easy.
PIN THIS FOR LATER!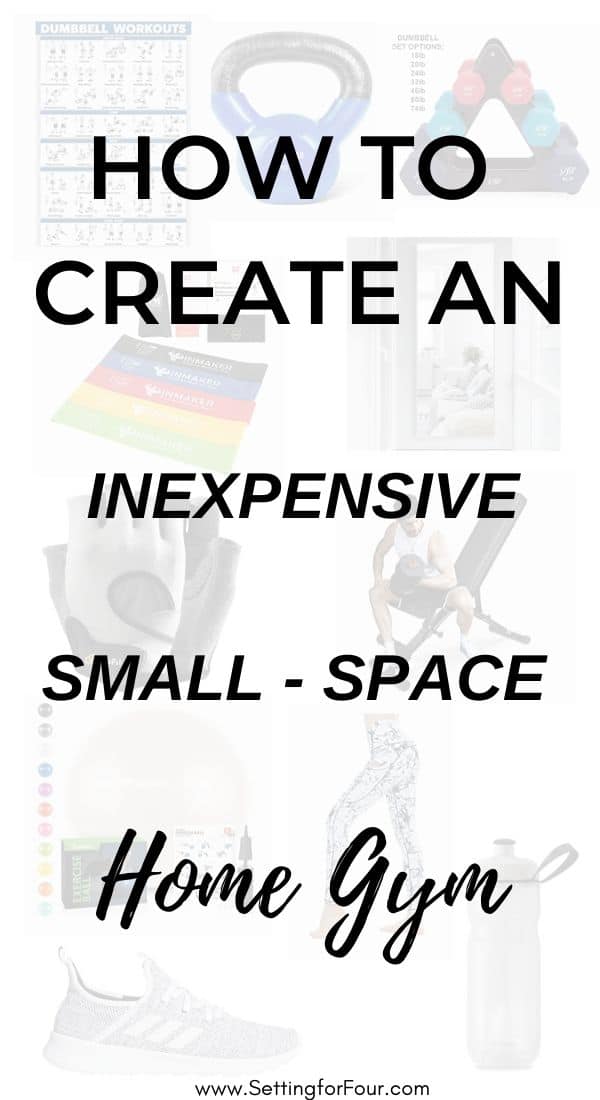 Working Out At Home
Fitness doesn't have to go on hold when you can't get outside or can't get to the gym! Get a great work out at home with just 12 gym essentials!
Any small corner will do, to set up this simplified workout area. It includes both cardio and weights so you can focus on burning calories and strengthening muscle.
How To Create An Inexpensive, Small Space Home Gym
Determine which room you want to set up your home gym in.
Add the 12 gym essentials listed below to your home gym area, including a large mirror to watch your form! Don't forget an exercise mat!
Have your music ready to go! I love to listen to Amazon music when I work out.
Keep a water bottle filled with cold water to keep hydrated.
Schedule your workout routine. Determine what time in the day you'll begin your workout and how long you'll workout for. I like to start my workout in the afternoon and I work out for 45 minutes. See my favorite exercise apps below!
Keep resistance bands, workout gloves and kettlebell in a pretty storage basket. This will keep your small space gym area tidy and decluttered!
12 Affordable Small Space Home Gym Essentials
1. Set of Neoprene Coated Workout Weights With Rack – these dumbbells will tone your entire body from head to toe!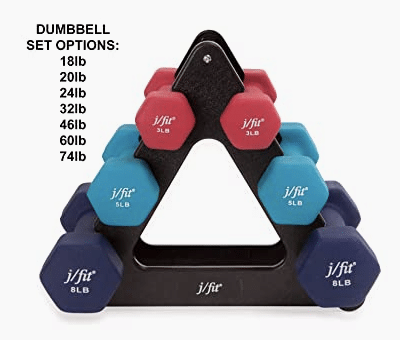 2. Laminated Dumbbell Workout Exercise Poster – for beginners and experienced levels! This poster demonstrates 80 amazing exercises for a whole body workout! It has a horizontal and vertical design so you can hang it any way you want!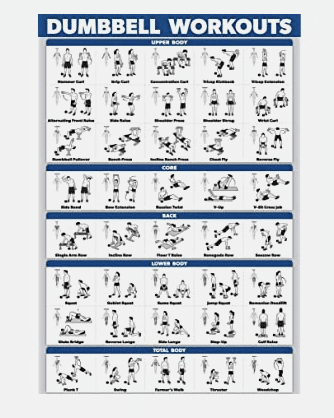 3. Resistance Workout Bands with Instruction eBook, Videos, Manual and Carry Bag – resistant bands are great for fat burning, stretching and muscle strengthening. I love that this set includes a video with lots of exercises!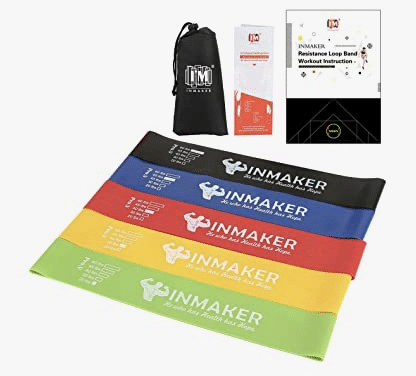 4. Adjustable Strength Training Bench for Full Body Workout – Use your adjustable bench for the back and arm workouts show in the workout exercise poster. I use our workout bench for ab exercises too!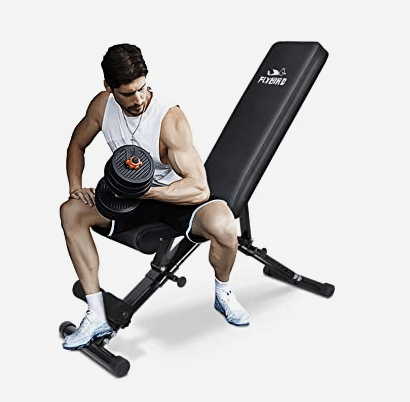 5. Vinyl Coated Kettlebell : 5 lbs and up – Use a kettlebell for swings, deadlifts and squats to work out many muscle groups and body parts including biceps, shoulders, legs, & more! A kettlebell workout is great cardio too!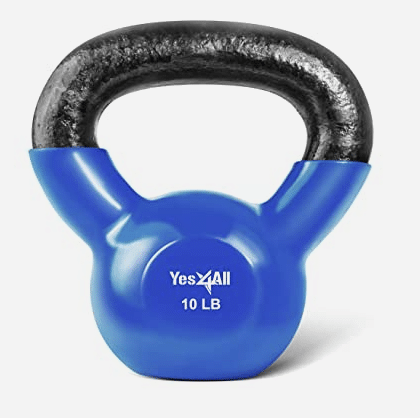 6. Exercise Ball with Workout Guide and Quick Pump – Use it for yoga, pilates, stretching, abdominal exercises and more! Comes with an exercise ball workout guide too!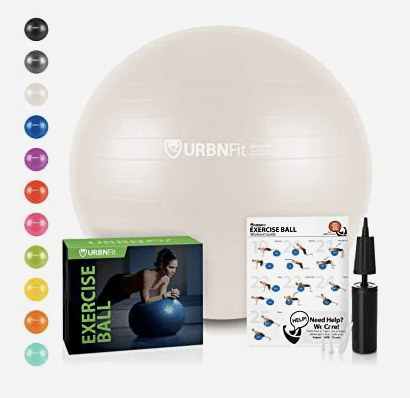 7. Workout Gloves – come in lots of beautiful colors – Workout gloves are essential when using hand weights for stability and allow a better grip. They prevent slipping when your hands get sweaty and prevent calouses too!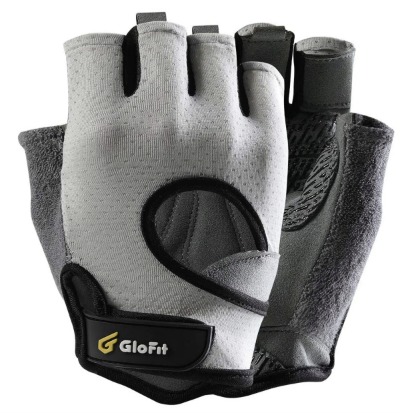 8. Squeeze Insulated Water Bottle – I have three of these insulated water bottles- one for my mountain bike, one I keep in my gym bag and one I keep in my home gym area! I love how they keep the water cold and have a handy carry handle. It's great quality and easy to wash too!
9. Large Full Length Mirror: Standing Hanging or Leaning Against Wall – This comes in lots of frame finishes- so stylish! A large mirror is essential to make sure your form when your working out is correct! I love this one because you can hang it or lean it!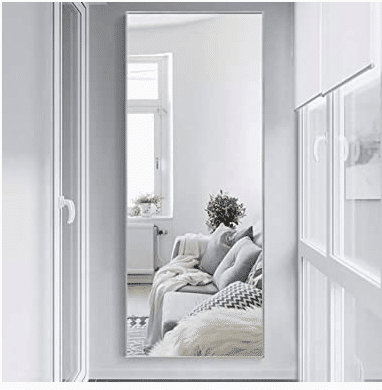 10. 3 Pack Workout Tank Tops – There are lots of colors to pick from and mix and match! The lightweight, stretchy, moisture-wicking power fabric keeps you cool and dry!
11. High Waist Workout Leggings with 3 Pockets,Tummy Control – These come in lots of colors and patterns. I LOVE that these gorgeous stretchy leggings have tummy control and a high waist! They also have a pocket for your cell phone- so handy!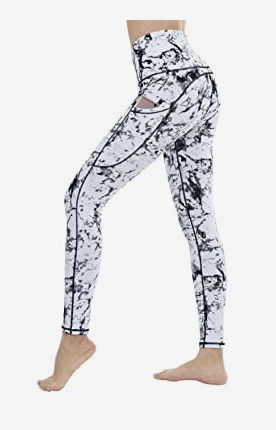 12. Adidas Women's Cloudfoam Running Shoes – Lots of colors to select from! They are sooo comfy for running and doing your at home gym workout!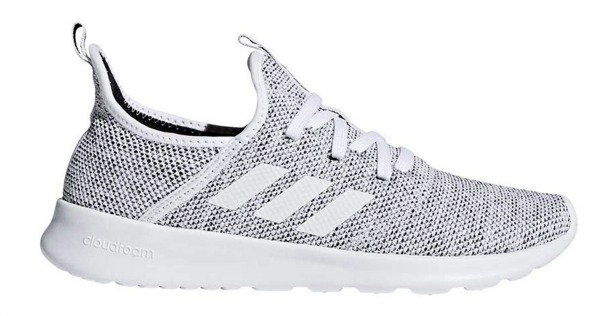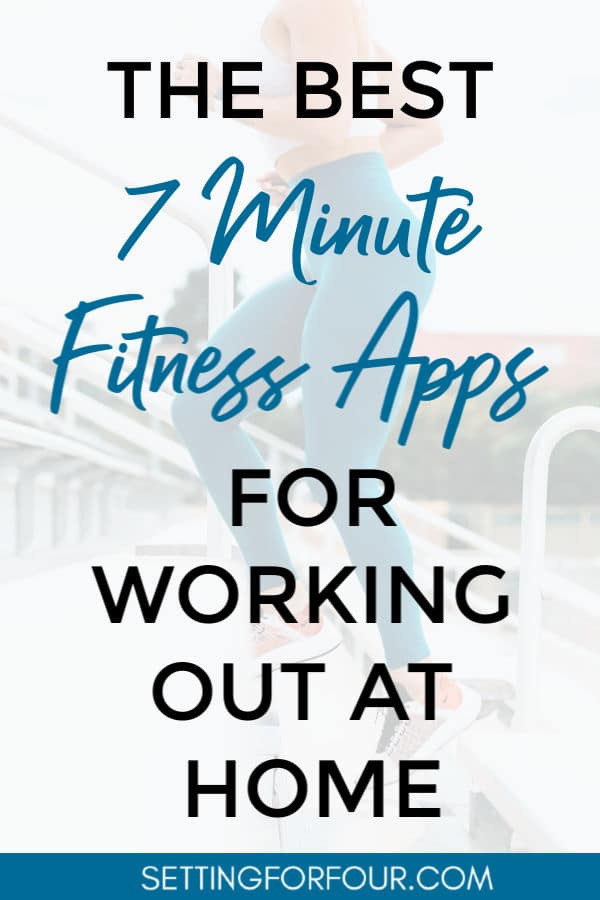 My Favorite Fitness Apps and Free Workouts
PIN THIS FOR LATER!

I hope you like these ideas on how to create an inexpensive, small space home gym!
More healthy ideas: