I love monograms in home decor! I became completely hooked on monograms when I made this DIY Monogram Map Keepsake Box!
I just love the combination of the white monogram with the dark black chalkboard paint background! The monogram just pops off the black color!
You can write fun notes, hello's and quotes on the chalkboard painted surface too!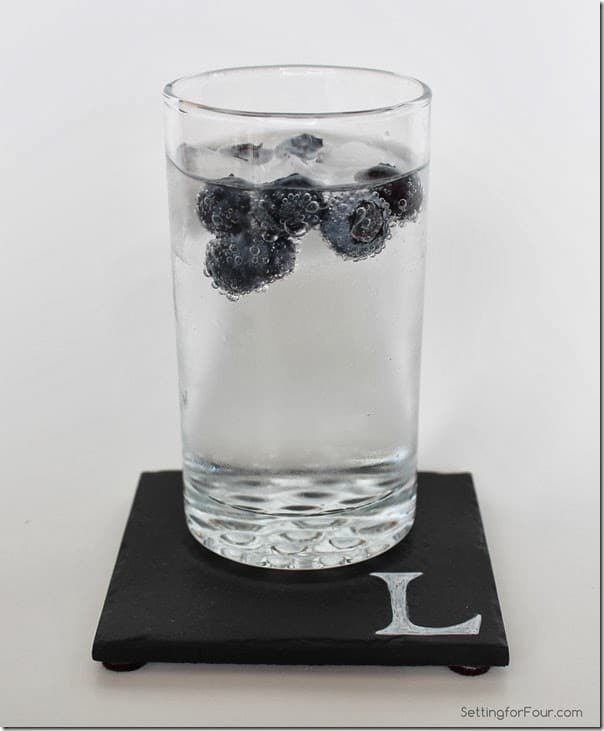 Easy DIY Monogram Chalkboard Paint Coasters
Supplies:
Monogram Letter printed off of printer:(I just created the 'L' in a word document in a font I liked)
Pencil or pen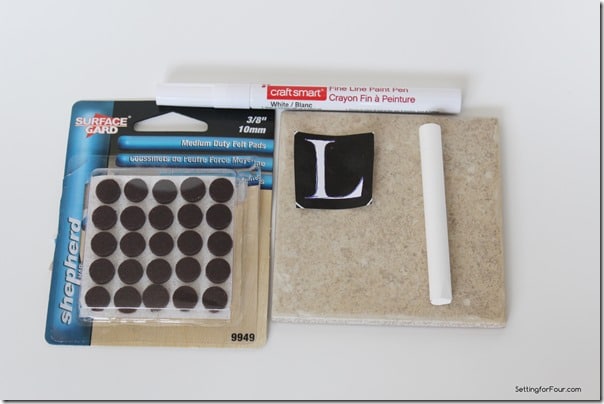 Tutorial:
Spray paint tile with 2 coats of chalkboard paint.
Cut out the monogram letter and on reverse side, cover the paper with a layer of white chalk.
Place Monogram Letter on a tile, in one corner.
On the front side of the monogram letter outline the outer edge in pencil. This will transfer the chalk onto the tile creating a white outline of your monogram!
Fill in letter with white paint pen.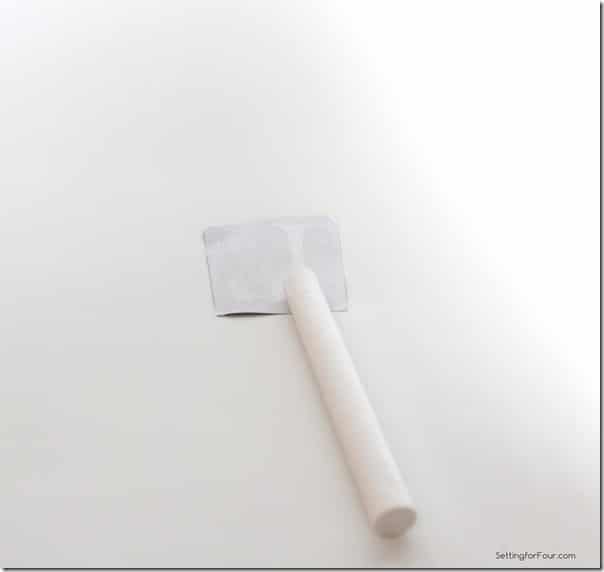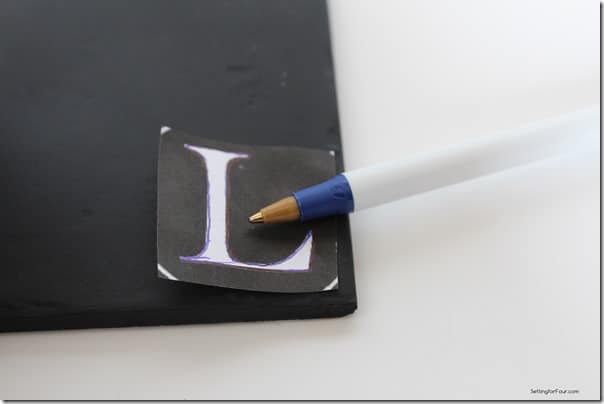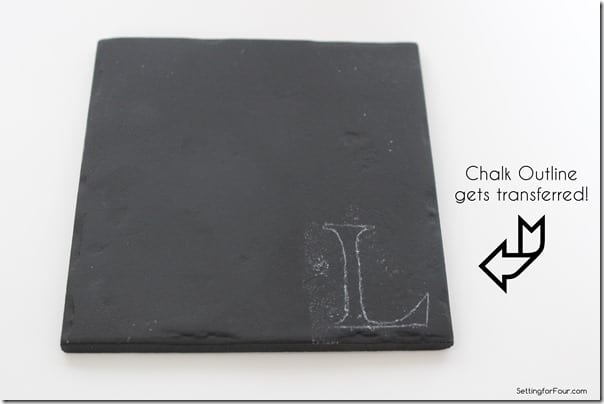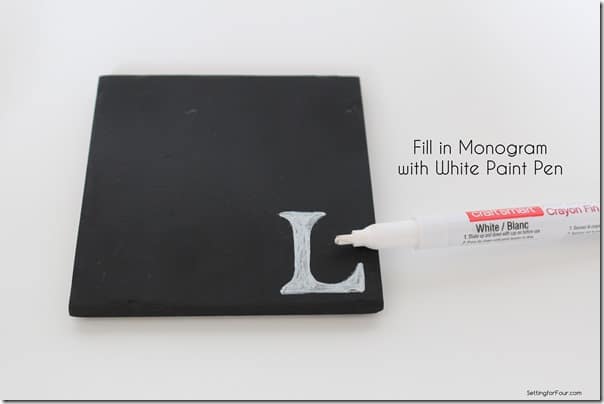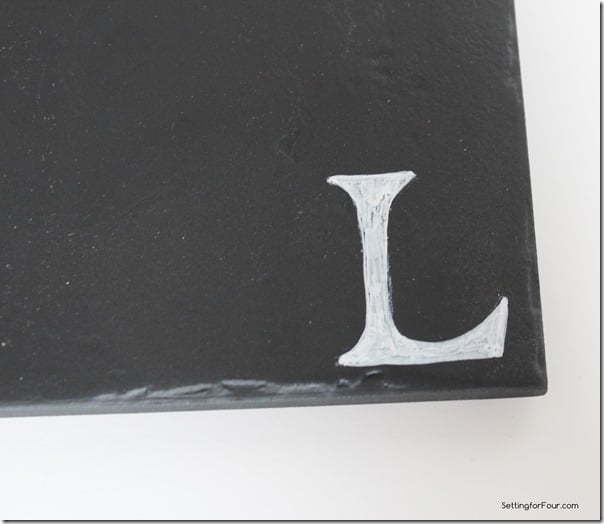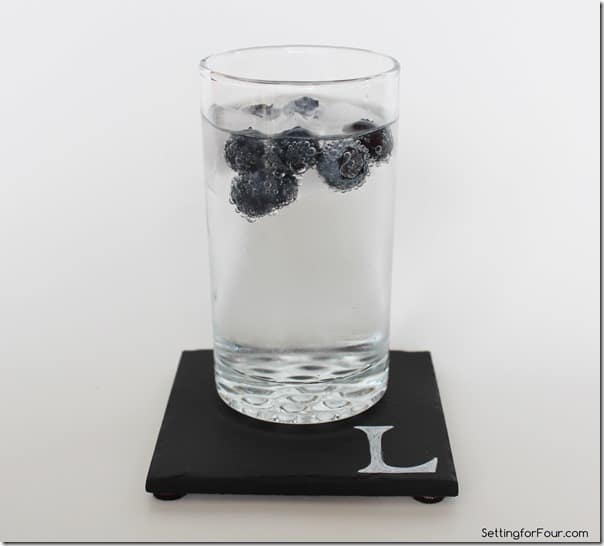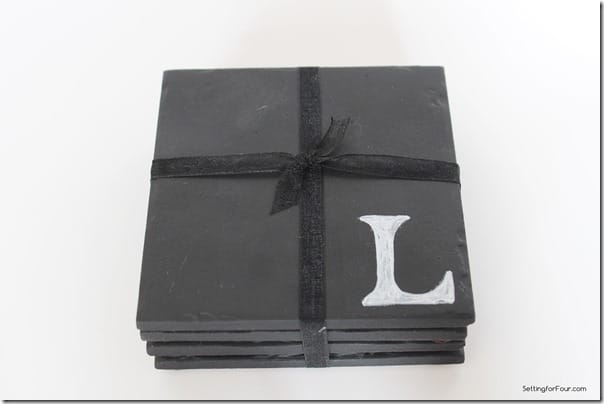 I think these easy DIY coasters are so fun and would be a great gift idea! I really love the monogram – What do you think?
You may also like:
Easy Flowers in a Mason Jar with Tea Towel Wrap Hostess Gift
<