Make these 20 Delicious & Low Carb Spiralizer Recipes and add more healthy vegetables to your meals! Lots of zucchini recipe ideas!
PLEASE PIN THIS AND SHARE IT WITH YOUR FRIENDS!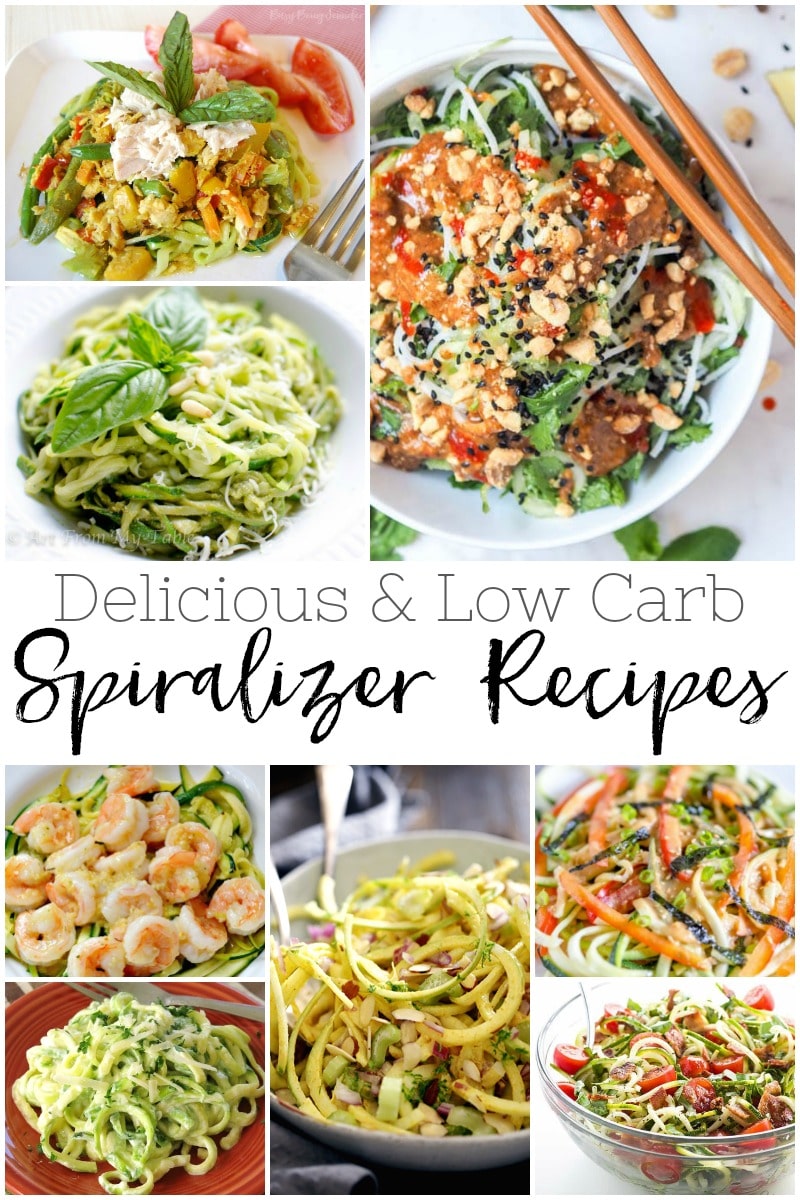 20 Delicious & Low Carb Spiralizer Recipes
Spiralizers have been elevating basic vegetables to new heights since it was first invented!
They've been pretty popular for a few years now and I truly love mine! Its amazing how many carbs you can replace just by swapping out your pasta for zucchini!
With that simple swap, you can enjoy your favorite meal, without worrying about the surplus of carbs.
I've enjoyed a few recipe variations recently, but wanted to mix up our menu some more.
You're going to want to give these delicious spiralizer recipes a try!
I hope you enjoyed these Delicious & Low Carb Spiralizer Recipes!
You may also like:
Types of Cheese For The Perfect Cheese Platter
14 Delicious Freezer Meals, Appetizers and Desserts
Delicious Chocolate Dessert Recipes
Tempting Fall Soup Recipes – Mouthwatering Recipes You'll Love!
20 Delicious Fall Instant Pot Recipes That Are Quick To Prepare!