Great tip! How to make Chocolate Curl Garnish! Make your desserts look fancy! Last week I shared my yummy Triple Chocolate Pie recipe and received several emails asking me how I made the Chocolate Curl garnish….
So today I'm sharing my technique!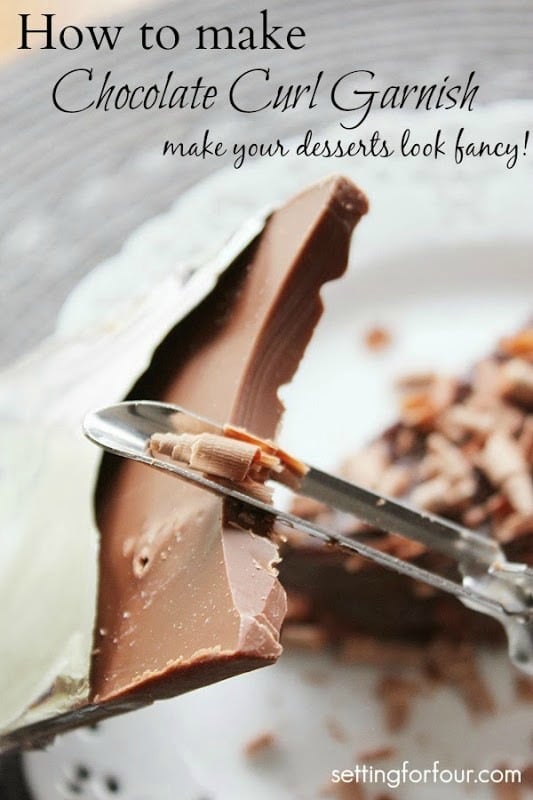 I love easy desserts do you? This garnish idea will take any dessert from blah to wow! Here are some other dessert ideas:
Add it to an inexpensive grocery store cake to make it look gourmet
Ice cream topping
Add it to a bowl of pudding
Add it to chocolate desserts for an extra chocolatey flavour!
How to Make Chocolate Curl Garnish: Make your dessert look fancy – it's so easy!
affiliate links are used for your shopping convenience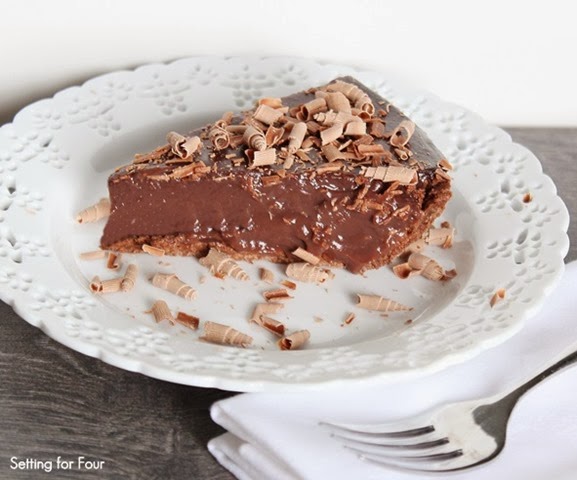 Directions to make Chocolate Garnish:
Run the peeler along the width of the chocolate bar – that's it!

Perfect chocolate curls!
These are so yummy on top of cakes, pies, muffins…
This garnish will make your desserts look fancy and you'll look like you slaved in the kitchen all day!
I hope you enjoy making this garnish tip for your desserts as much as I do!
You may also like:
15 plus Easy Chocolate Dessert Ideas
DIY Chocolate Favor Boxes – great for holidays, party and wedding favors