Get your FREE Instagram printable planner and tracker for Bloggers – to organize your Instagram posts! It's an editorial calendar and IG growth tracker in one! Free to print!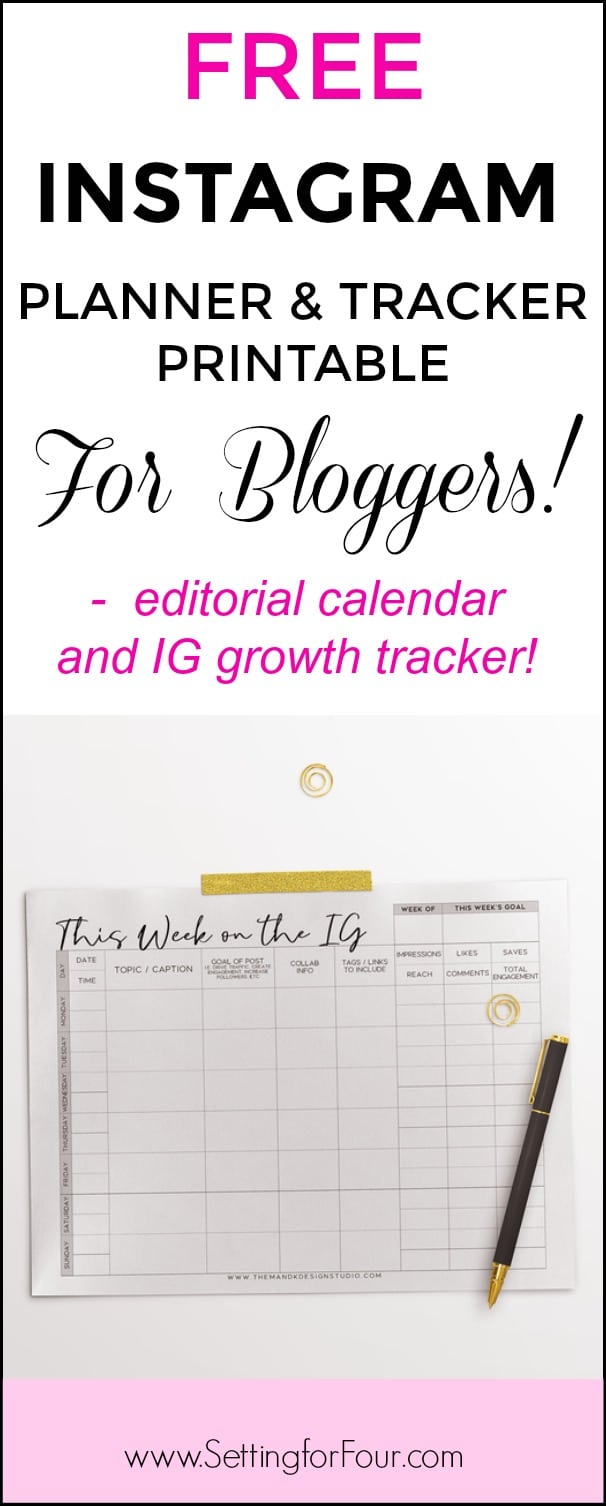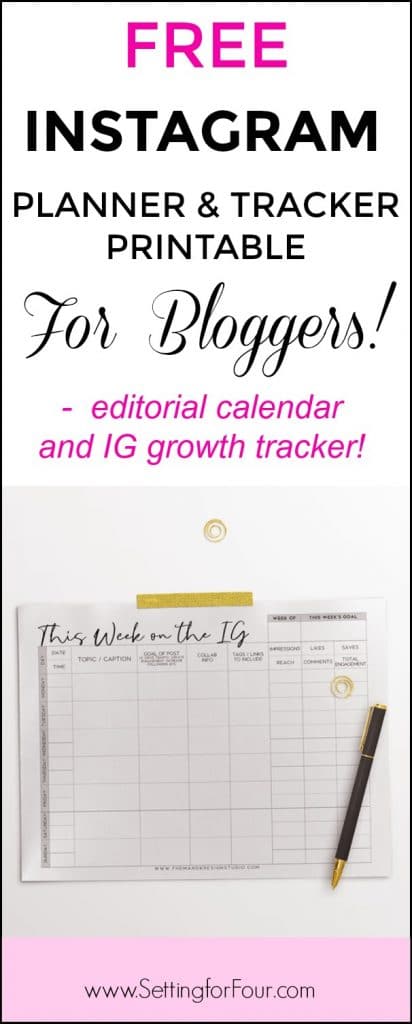 Free Instagram Printable Planner and Tracker for Bloggers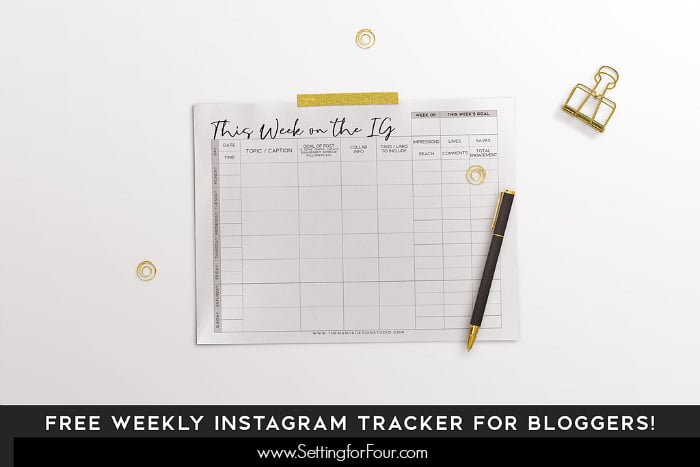 Planning, organizing and tracking the growth of your Instagram feed can feel a bit daunting – there's so much information to collect and review!
Now you can do it all in one place, with our nifty "This Week on the IG" Instagram Planner & Tracker.
With space for logging post date & time, as well as all of the info you need to actually create the post (like the topic / caption, post goals, collab info and any links or tags that should be included) AND plenty of columns for tracking different types of engagement after your post has gone live, this baby functions as both an editorial calendar AND your Instagram growth tracker.
Get your FREE Instagram Printable Planner and Tracker here!
PLEASE PIN THIS AND SHARE IT WITH YOUR FRIENDS!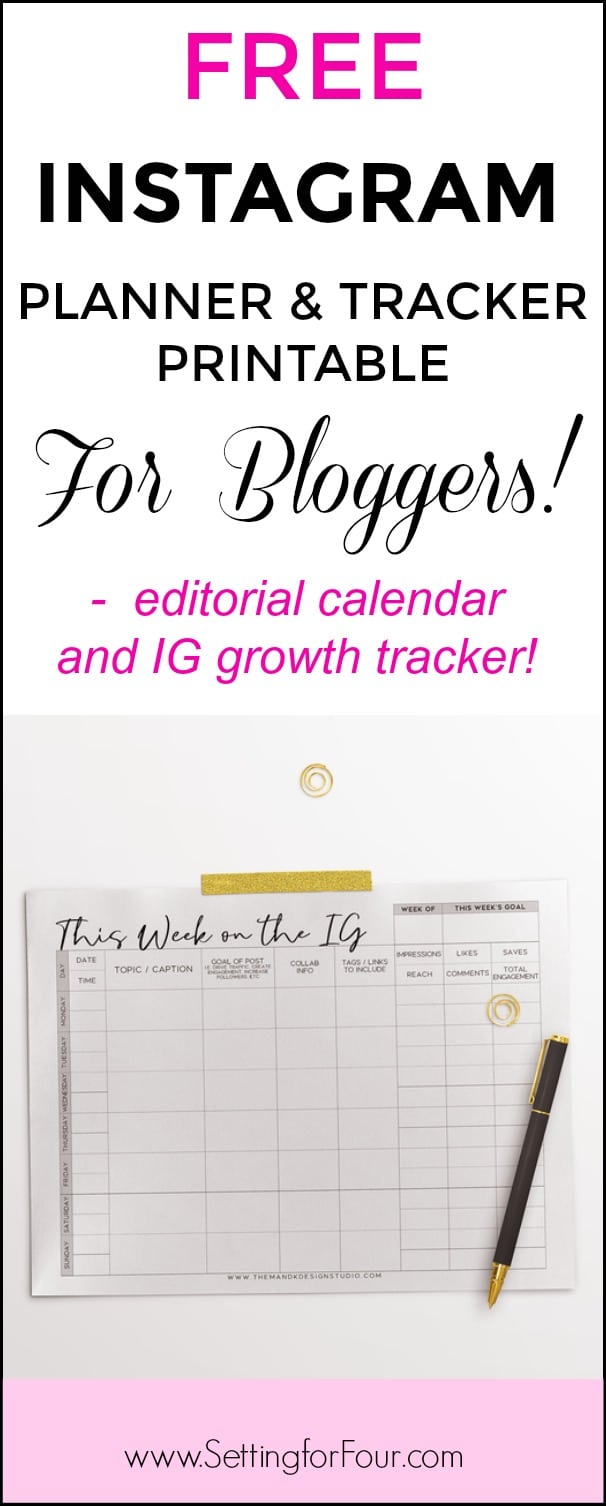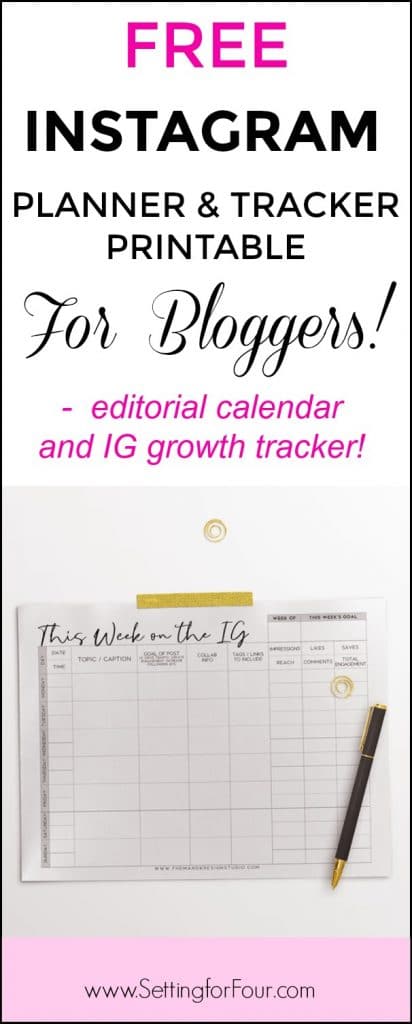 Here are all the photography equipment and tech equipment I use to take photographs for Instagram and my Blog!
Click on the pictures below to see more about each item.
Scroll using the arrows to see them all!

You may also like:
Make Today Awesome! FREE Daily Planner Printable


Free Watercolor Art Printable : Field of Flowers