Hello friends!! I'm so excited today because I get to share with you that my sweet blogging friend, Karianne of Thistlewood Farms blog, just published an inspiring book…. and I couldn't be more excited or proud of her!
So Close To Amazing is an inspirational book that's both uplifting and motivational! You can read the first chapter here for FREE!
It's a page-turning memoir and story of Karianne's own personal life and journey with her family along life's bumpy roads. Plus it contains beautiful DIY decor projects that you can follow along and make!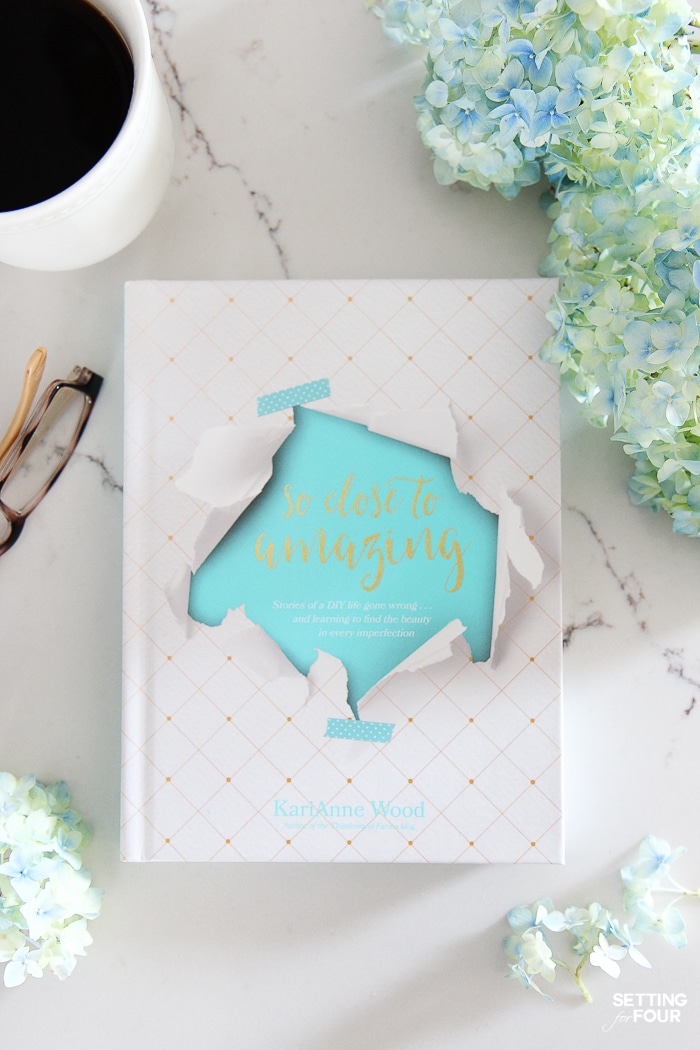 New Book Release: So Close To Amazing!
Karianne shares how she, her husband and children literally jumped from their settled life in Texas to a new adventure in a gorgeous farmhouse in the beautiful Kentucky countryside.
It's about leaving the safety nets of extended family and leaving behind roots laid in a community, it's about the fear of the unknown, doubt, joy and perseverance.
It's all about starting a new life in a new town and following your calling to begin a new chapter in life.
And it's all about those 'almost amazing' moments we have in our lives – where we are almost close to perfection…but we fall short despite our efforts. And even though we fall short of where we intended we fall right into the spot where we are meant to be.
Karianne says: "It's a memoir about a girl who set out to change the world from her farmhouse in Kentucky–and a farmhouse who changed her right back. If you've ever worn your sweater inside out or spilled a can of paint or laughed in the middle of a quiet room full of people–please come sit by me."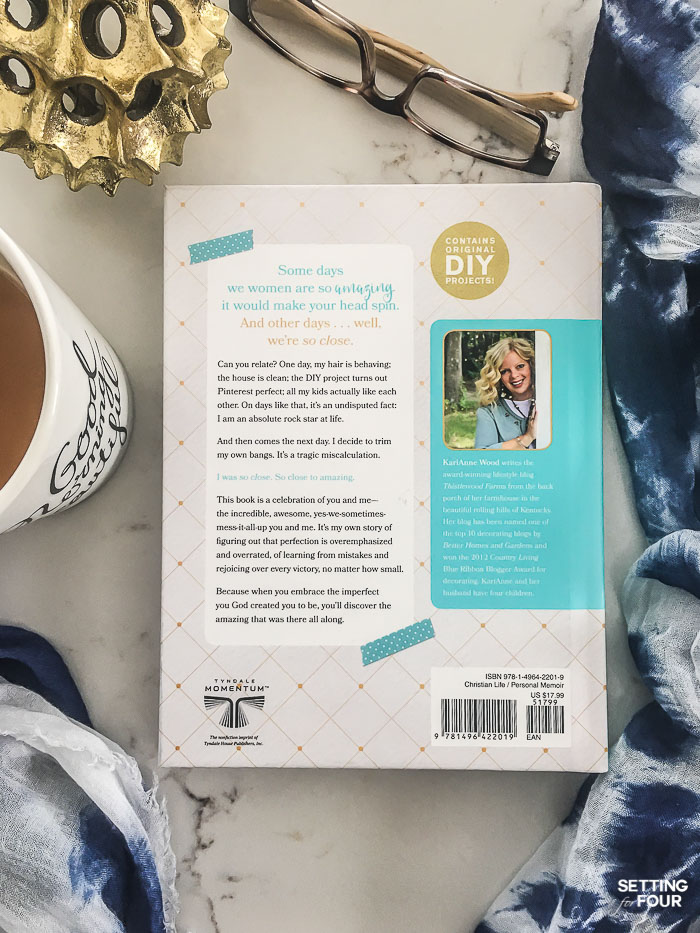 And here's a beautiful video of it too! Watch it and you'll see what I mean by how inspiring this book is!
I've certainly had many 'almost amazing' moments in my life!
A couple of years ago I had the honor of competing in the La-Z-Boy Design Dash – a design contest where I competed against 6 other talented design bloggers and we each designed and decorated a living room from scratch.
Here's the before and after of the living room I designed: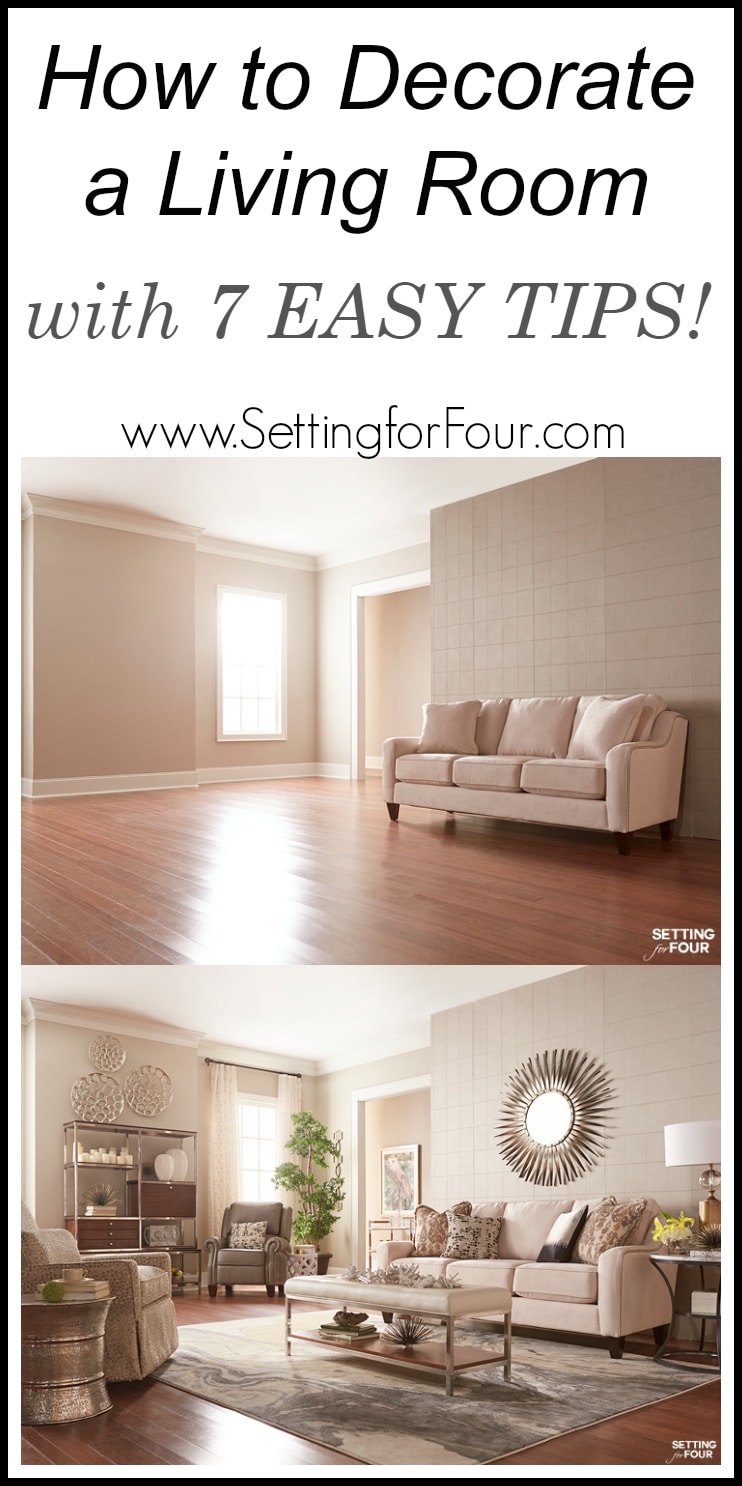 My living room design was 'almost amazing'!
It didn't win the contest, however it did stretch my design wings and I learned so much about the design process and about how I could create something I truly truly loved in spite of being scared I would fail!
This 'almost amazing moment' also blessed me with a brand new friendship – and that truly is AMAZING in my book! I met another blogger, Kim, who I had never known prior to the design contest, and we just 'clicked'!! We still talk regularly to this day!
Gaining a new friend in that journey was the real prize for me, not 'winning' the contest.
Another 'almost amazing' moment was just after our first son was born.
2 weeks after our son was born we were posted to a new military base and moved our belongings and precious baby boy Kieren to a tiny military home. It was a tiny war time bungalow and you had to go outside to change your mind!
It was teeny tiny but so cozy and filled for the love of our new family!
My hubby was also deployed to Bosnia right after that (new baby plus a 10 month deployment certainly had it's challenges for this new mom!).
One afternoon while Kieren was napping, I decided to do a few loads of laundry. Our laundry machines were in the basement – along with a lot of boxes we hadn't opened yet from our recent move and some of our furniture. I started a load of wash and went upstairs to do some cleaning. When I went downstairs to put the wash into the dryer I stepped into a huge puddle of water! It turned out that the drains in our basement were clogged with tree roots – so the water from the washing machine flooded our basement floor!
So I thought 'I've totally got this!' "I'm little miss independence – I can fix this, no problem!'
I was confident that I could conquer this little crisis in a jiffy with our shop vac and just vacuum the water off the basement floor in a few minutes.
So I put our shop vac hoses together, plugged it in and started vacuuming up all that dirty laundry water! Then I heard a strange noise behind me and turned to see the water that I was vacuuming up was shooting out one side of the shop vac and was gushing out alllll over our furniture and the cardboard packing boxes. (It turned out I had put the shop vac filter in the wrong way and that's why it didn't work!)
It was a HUGE mess on top of the flood disaster! And I sat down on the basement steps and cried. I was exhausted from lack of sleep as a new mom. Watching the water pouring out of the plugged drain and seeing our furniture and moving boxes soaked, it all just brought me to tears!
But I eventually did get it all cleaned up and that experience taught me to be more resilient. And boy, have I ever needed to draw upon my resilience as a military wife and mom of 2 boys!
There are many more almost amazing moments I've had as a little girl, as a young woman starting a career in microbiology, as a military wife trying her best to adjust to deployments, moves, new schools and new communities.
We all have those almost amazing moments in life. Karianne's book encourages us to push through our shortfalls and embrace our almost amazing moments!
I always tell my boys that if we were perfect at everything, we would learn nothing in life!
It's those failures, big and small, that teach us valuable life lessons. These 'almost amazing' experiences make us smarter, tougher…and they make us appreciate the little joys of life even more.
If you are looking for a read that will encourage you, or know a friend that could use a pick me up – get a copy of Karianne's book 'So Close To Amazing' here!
It's also a great birthday and Christmas gift idea!
CONGRATULATIONS KARIANNE! I'm so proud and excited about your new book! I'm sure there are more to come!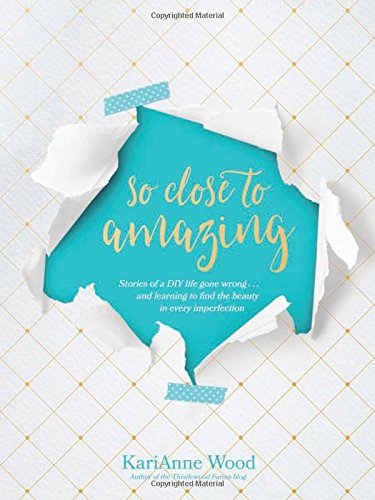 "This is a book celebrating the incredible, awesome, special individual within each of us. It's also a book for anyone who has ever mismatched her shoes or trimmed her own bangs when a professional might have been a better choice or added too much soap to the washer and watched it overflow.
(Not that KariAnne Wood has ever done any of these things.)
Fans of The Magnolia Story and The Pioneer Woman will love this debut memoir from the beloved Thistlewood Farms blogger. So Close to Amazing is a collection of hilarious and heartfelt reflections on getting it almost right―and how, instead of giving up, we can choose to simply embrace our real selves right where we are. It's a story of transparency and honesty and recognizing that perfection is completely overemphasized and overrated. It's about grace and learning from mistakes and rejoicing in every victory, no matter how small. Because when you find joy in the "you" God created you to be, you'll discover the amazing that was there all along.
Contains beautiful DIY project ideas anyone can do, whether you're Pinterest perfect or craft challenged―homemade signs, centerpieces, recipe walls, and more!"
I hope you enjoy reading this book as much as I did!
You may also like:
An Elegant Kitchen Coffee Bar Idea for Fall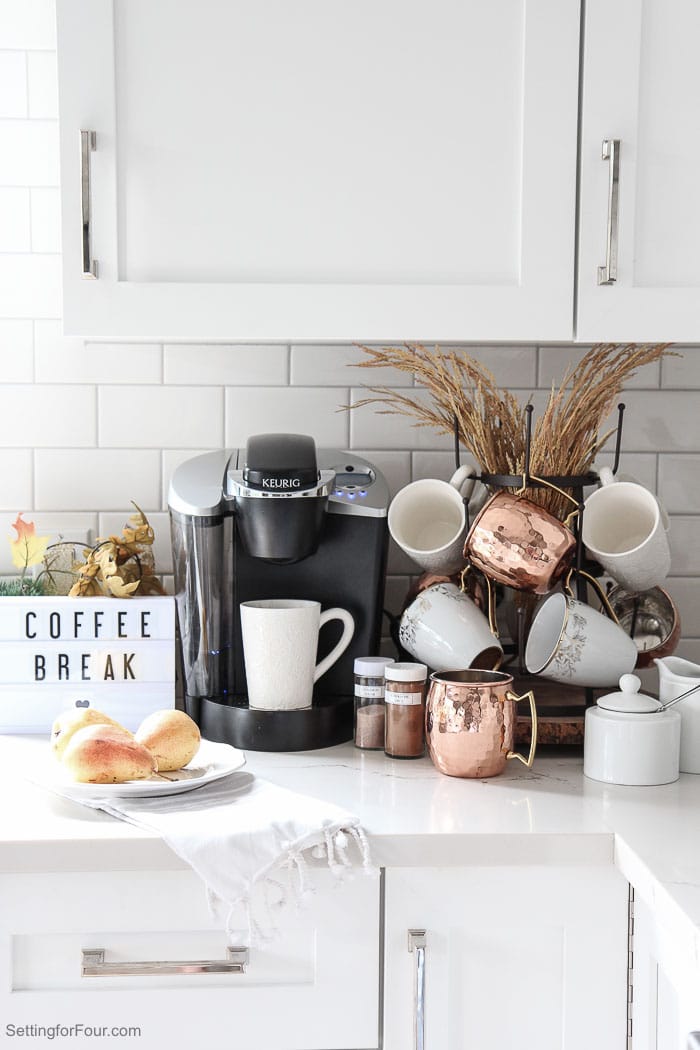 How to Set and Elegant Table for the Holidays – For LESS!