Adding a new gorgeous autumn wreath and garland to your home is such an affordable way to welcome the season! See and shop these 26 Beautiful Fall Wreaths & Garland For Your Front Door and Kitchen!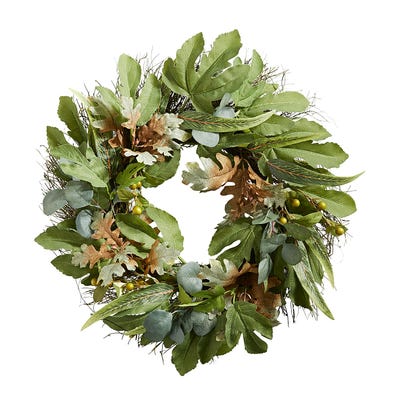 This gorgeous wreath shown above is on clearance for 29.98! Click here to see more details!
I absolutely love wreaths! They are such an easy and affordable way to decorate plus they add so much impact!
Adding a wreath to my front door is the first thing I do for my fall decorating and I can't wait to show you my fall porch soon!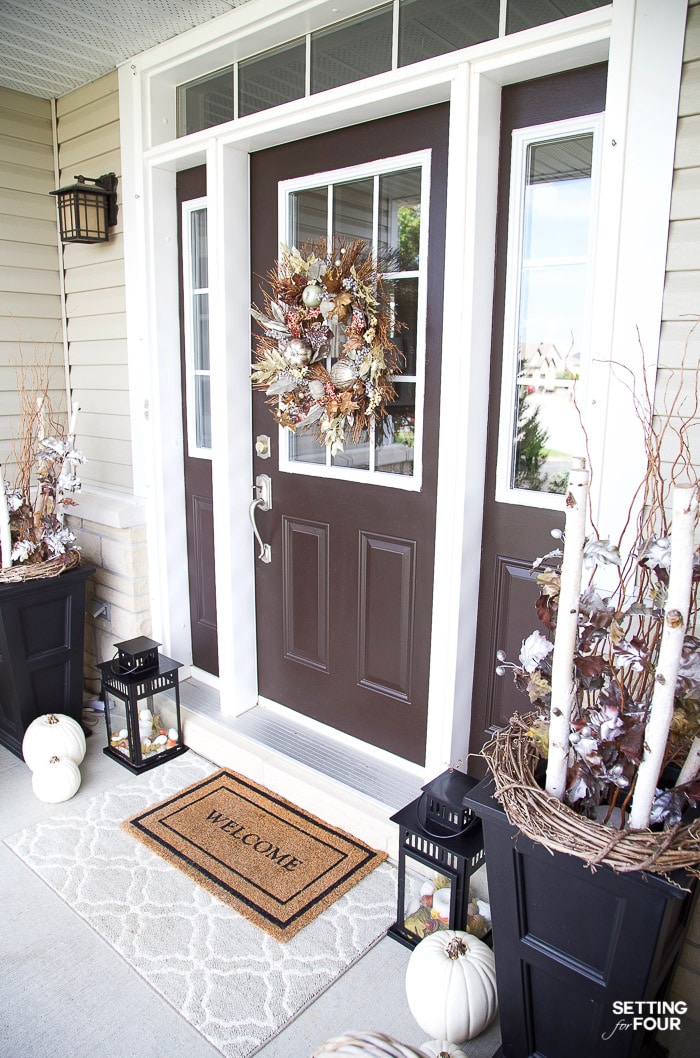 Here are some beautiful Simple Fall Porch Decorating Ideas With Big Impact.
While I was shopping online for a new fall wreath for our front door I found so many stunning garlands and wreaths and wanted to share with you in case you are looking for a new wreath and garland too!
Fall garland is beautiful draped down the center of a dining table, wrapped around the front door frame, wrapped on top of outdoor planters, added to a mantel or added to a TV unit!
More creative ideas:
Add a fall garland around a kitchen window, add a wreath on top of your range hood.
If you have a round dining table add a wreath to the center and place candles in the middle!
Add a wreath to a round mirror.
Hang a wreath in the dining room above a console table or on a dining room window.
---
Need help decorating or help picking paint colors? I offer online design services and paint color advice!
See the info on my services, my client designs & client reviews here!

---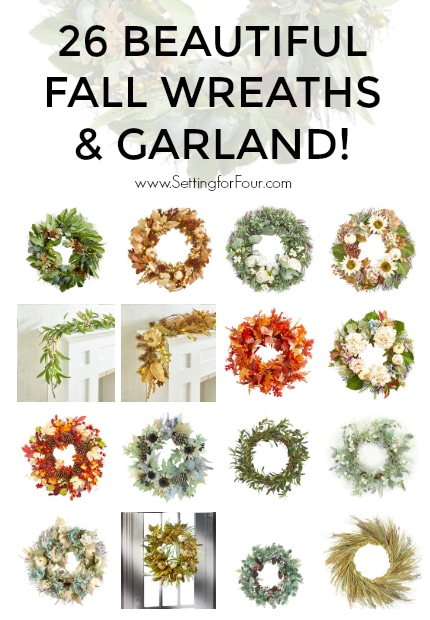 26 Beautiful Fall Wreaths & Garland For Your Front Door and Kitchen!
This gorgeous wreath is on clearance for $29.98 and will bring on the richness of the season!
I've found wheat wreaths, neutral colored wreaths, olive branch wreaths, wreaths with blue in them, leafy garlands and rustic wreaths too!
Shop these gorgeous wreaths! Click on the images below to see more information

You may also like:
Fall Flower Tabletop Decorating Ideas
10 Minute Fall Bouquet and Tray Decor
Tempting Fall Soup Recipes: Mouthwatering Recipes You'll Love!
This post contains some affiliate links for your shopping convenience. Click here to read my full disclosure policy.