Dollar Store Coasters, Mod Podge and beautiful scrapbook paper are used to make these DIY Mod Podge Scrapbook Paper Coasters. You can customize this to fit your Moms decor!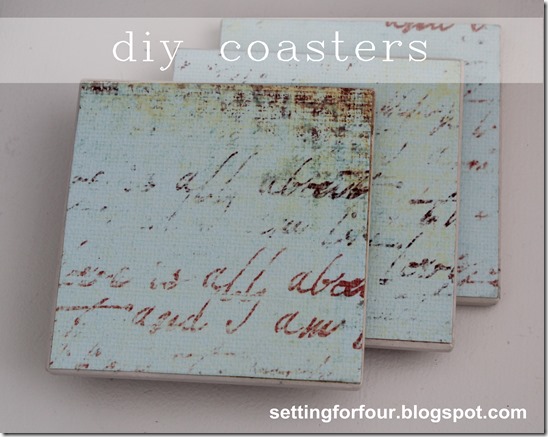 Birdcages are hot right now in home decor – make this easy DIY Birdcage Art for Mom using a wooden birdcage plaque, craft paint and scrapbook paper. I love this paper! On one side it says 'Keep Calm and Carry On' with large and small crowns and the other side reverses to 'Now Panic and Freak Out'… with the crowns upside down – so cute!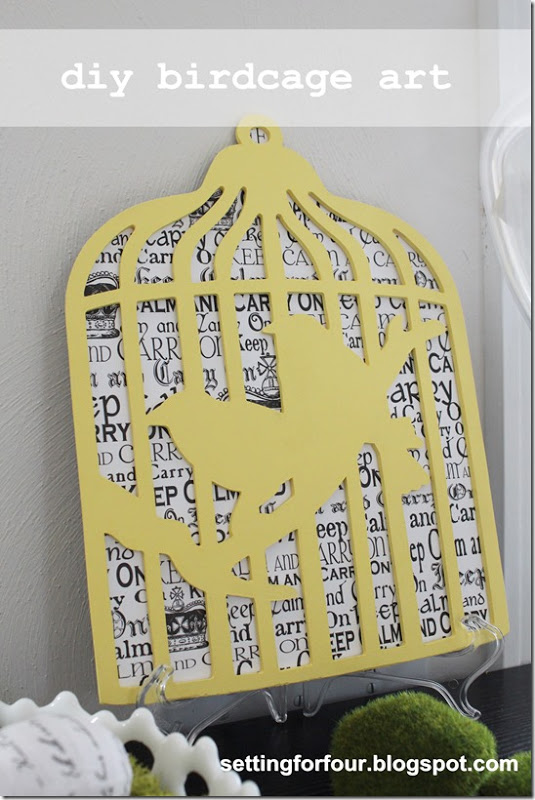 Mom would love this tray…. so she can be served breakfast in bed! French Label Goodwill Tray Makeover.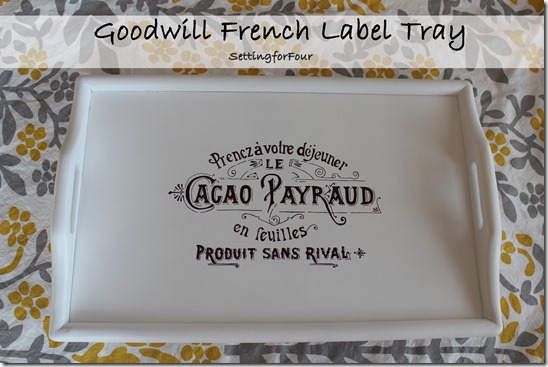 Giving your Mom some flowers for Mother's Day? Add them to this DIY Painted Vase – she'll get to enjoy the flowers and then reuse the vase again and again! (I have this vase filed with faux cherry blossom branches in my office).
This would make a beautiful Mothers Day Brunch centerpiece for a tablescape too!