It's time for Favorite Things Friday – the BRAND NEW SERIES I started last month! I really glad you enjoyed my FTF #1 and FTF #2 post – a lot of you commented to keep them coming- I'm so glad you like these posts! Favorite Things Friday is all about the random things that captured my attention and stole my heart over the past week. From decor to DIY, fashion, makeup and recipes! I hope it gives you some fun inspiration for the weekend ahead! Don't forget to enter my Reader Appreciation Giveaway too – details in the post below.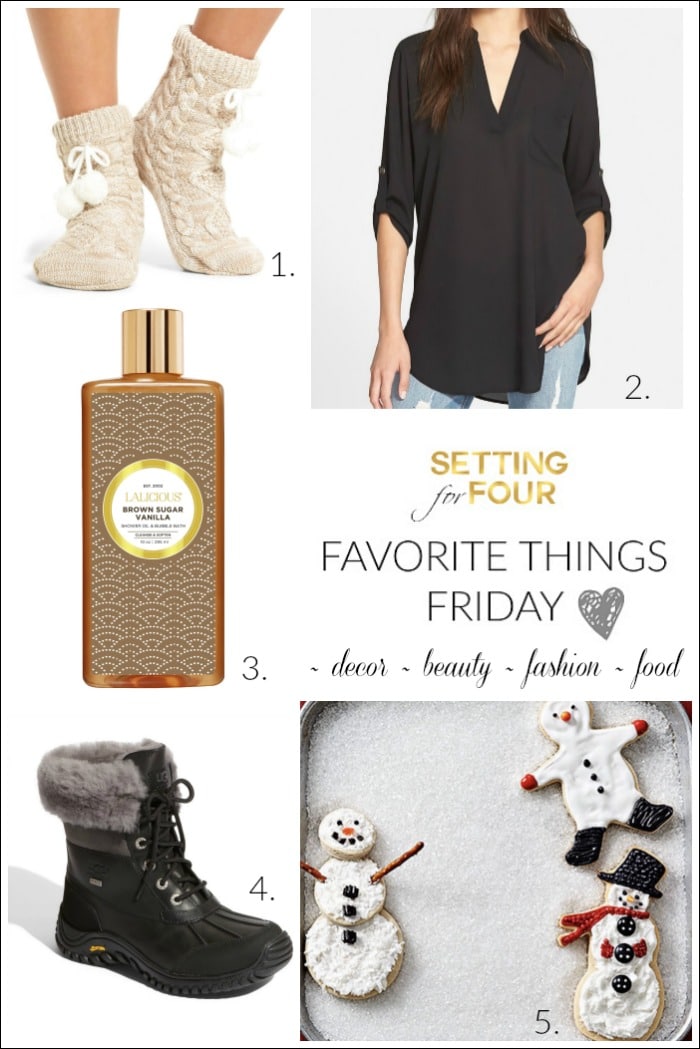 1. Cozy Lounge Socks: I love wearing cozy socks like this with leggings and a fleecy tunic or chunky sweater around the house in the fall and winter when the chill arrives.
My feet are always the first thing to get cold so I'm a huge sock wear-er!
Chunky cable-knit yarn textures the exterior of these cozy crew socks enhanced by fuzzy pompom ties and plush fleece lining!
I love that they are machine washable and can be put in the dryer too. No fussy laundry care required!
See it here: Cozy Lounge Socks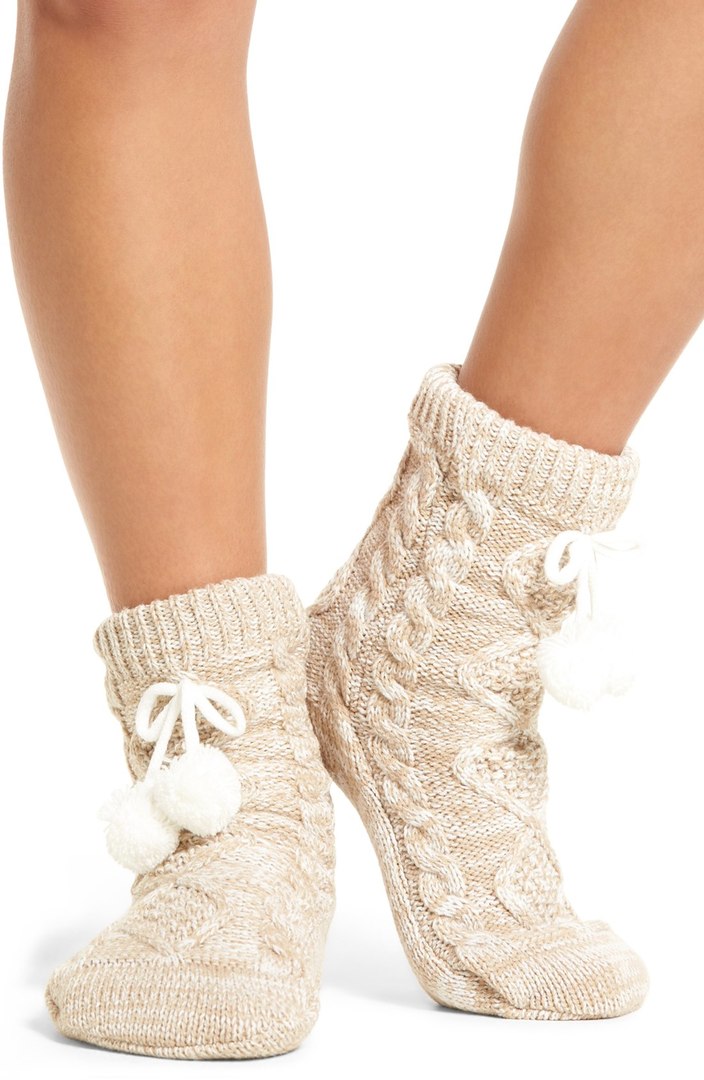 2. Black 'Perfect' Swingy Tunic: I LOVE the long, swingy silhouette of this tunic! The graceful movement and smooth split-neck tunic styled with roll-tab sleeves and a high/low hem is perfection.
This is one of those tops you will wear over and over again – can be dressed up and dressed down!
Add this comfy tunic to skinny jeans and booties or leggings and riding boots with a pendant necklace or a bejeweled bib necklace!
See it here: Black 'Perfect' Swingy Tunic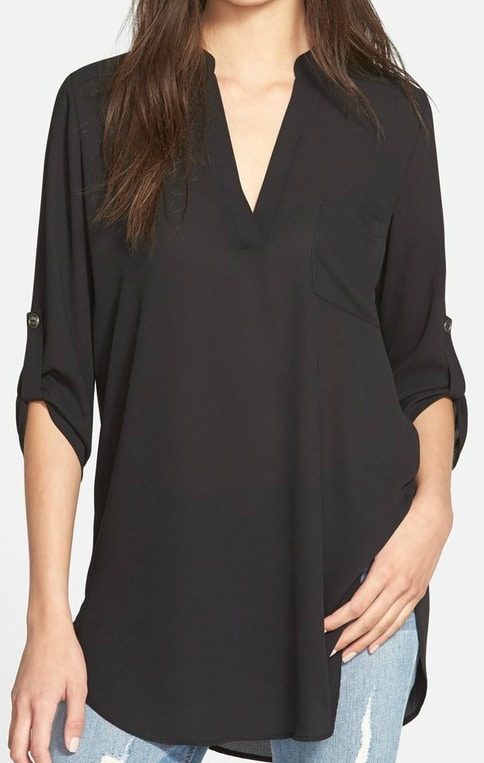 3. Brown Sugar and Vanilla Shower Oil/Bubble Bath: You have to try this!! This decadent LALICIOUS cleanser and luxurious bubble bath for the body begins as an oil then transforms to a moisturizing lather – brilliant!
Great stocking stuffer idea too!
I use this in the shower – it smells AMAZING and I love how it leaves my skin so soft and keeps my dry skin moisturized this time of year!
See it here: Brown Sugar and Vanilla Shower Oil/Bubble Bath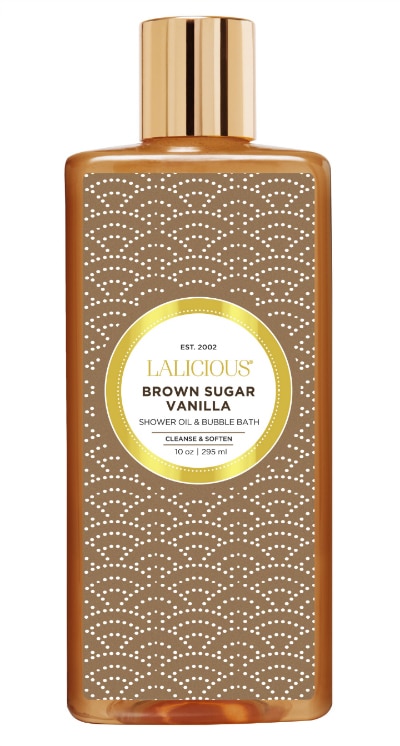 4. Black and Gray Waterproof Boots: I just bought these boots this week – they are so comfy and gorgeous! I'll be completely prepared for winter this year!
If you have fall and winter rainy, slushy, snowy weather these boots are for you! They are waterproof and are cold weather rated down to -20C/-4F which is the temps we get here sometimes.
These are so adorable on and look great with leggings and jeans. The cuff rolls down to show a beautiful gray shearling look or you can roll it up higher – which is perfect with the big snowdrifts we get here!
These will be great for my morning walks, running to the gym in my workout leggings, paired with the black 'perfect' swingy tunic and leggings for about-the-town-errand-running-around and snow shoveling and snow blowing our driveway come wintertime.
The perfect fashionable and keep-you-warm performance boot!
See them here: Waterproof Boots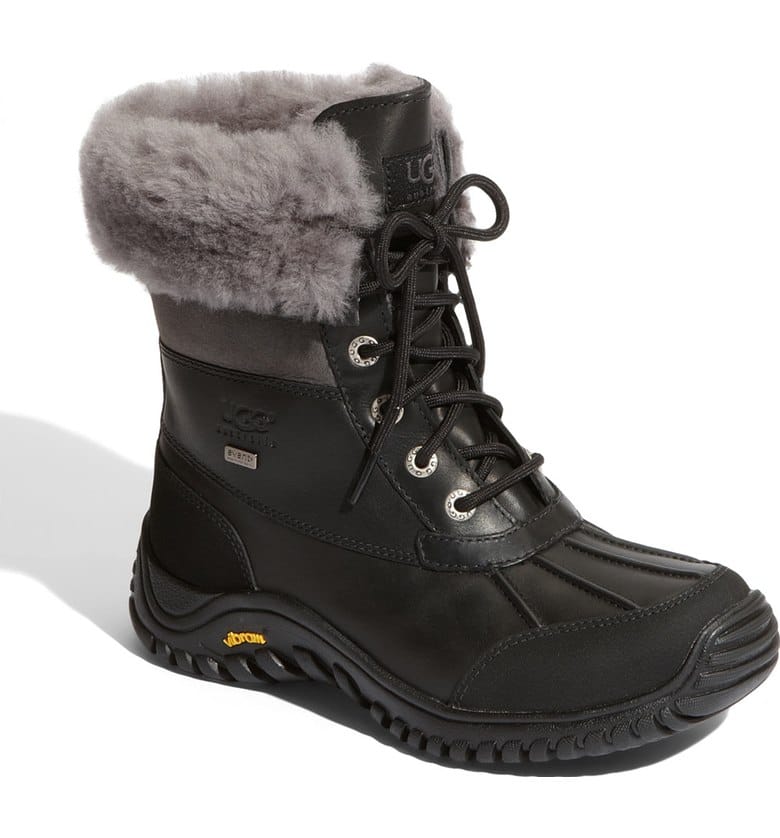 5. Cream Cheese Snowmen Cookies – Aren't these adorable? I saw these this week on the Better Homes and Gardens website and had to pin them to make for the holidays!
I can't wait to make these for our holiday party this year!
Holiday tip: It's such a great family tradition to make a fun holiday cookie like this each year.
See the recipe here: Cream Cheese Snowmen Cookies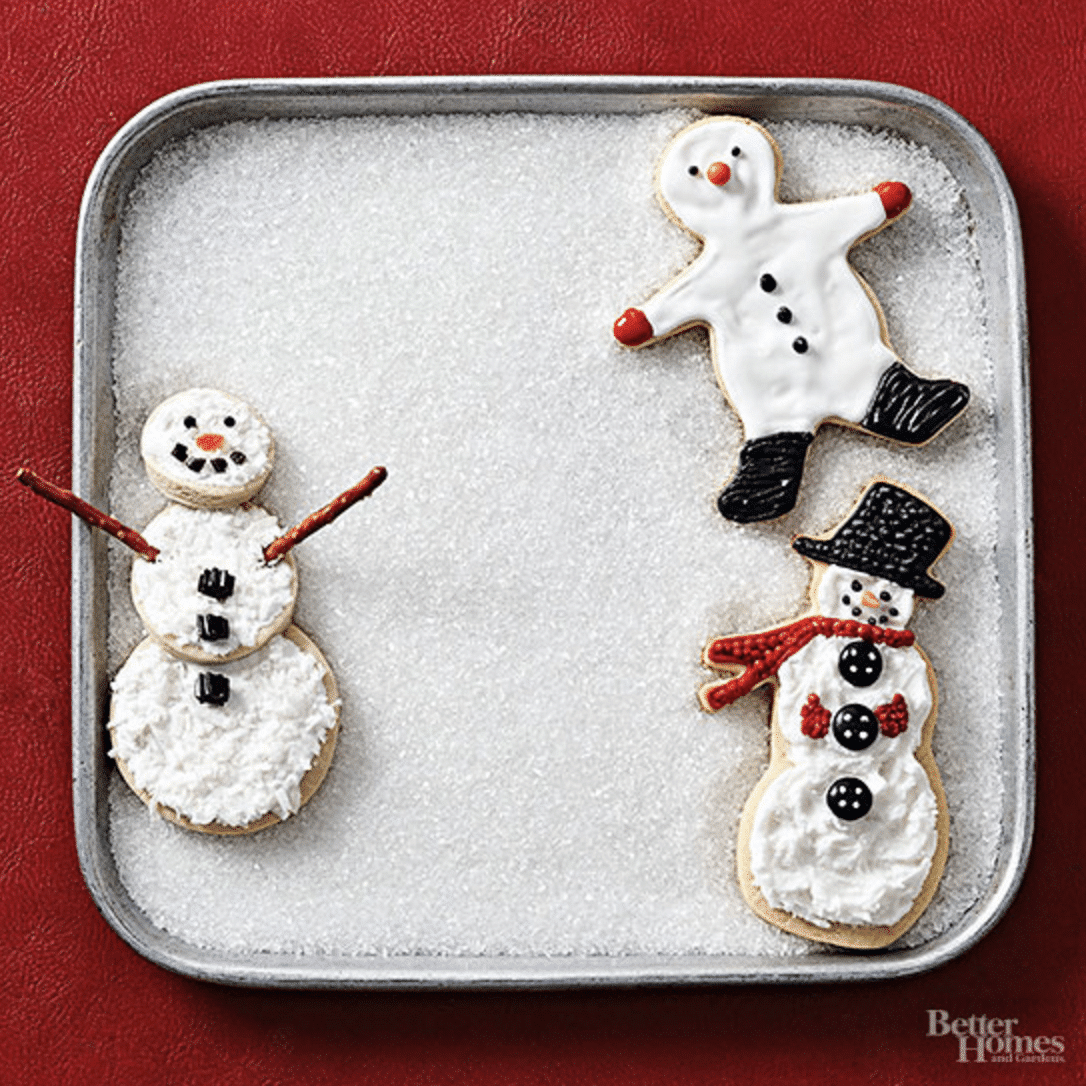 So those are my top 5 Favorite Things Friday!
I hope you all have a beautiful, fabulous, fun and restful weekend!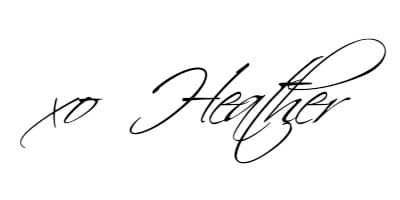 ~ ~ ~
Don't forget to enter my Reader Appreciation Giveaway!
Leave a comment on any of my blog posts for a chance to win a $100 Amazon gift card. Open to USA and Canada.
The more comments you leave the more entries you have!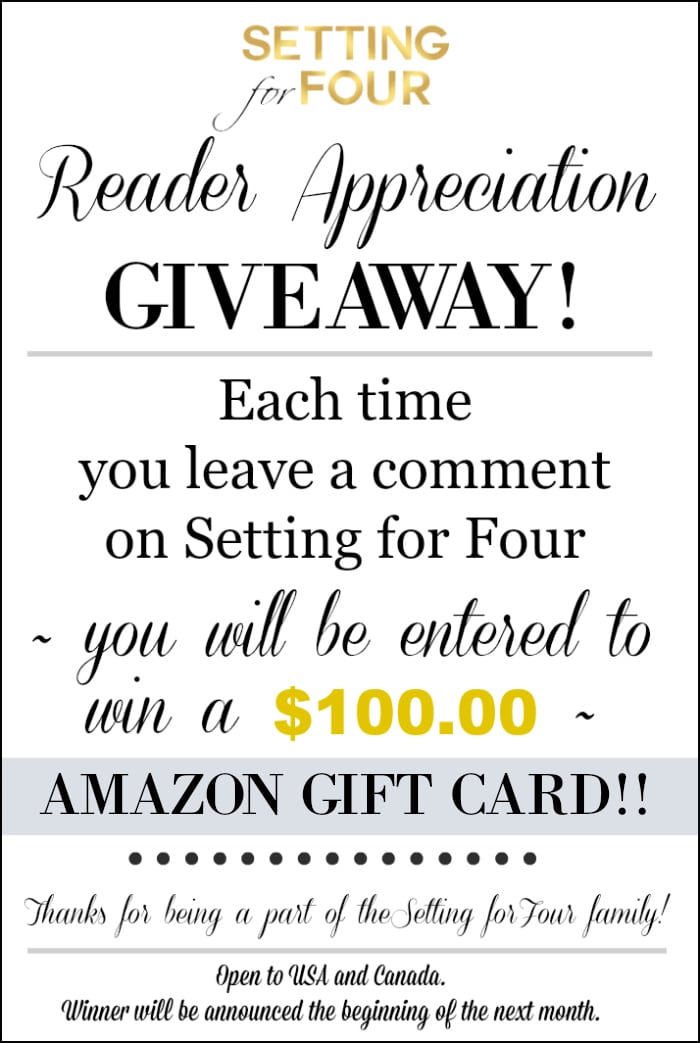 You may also like: