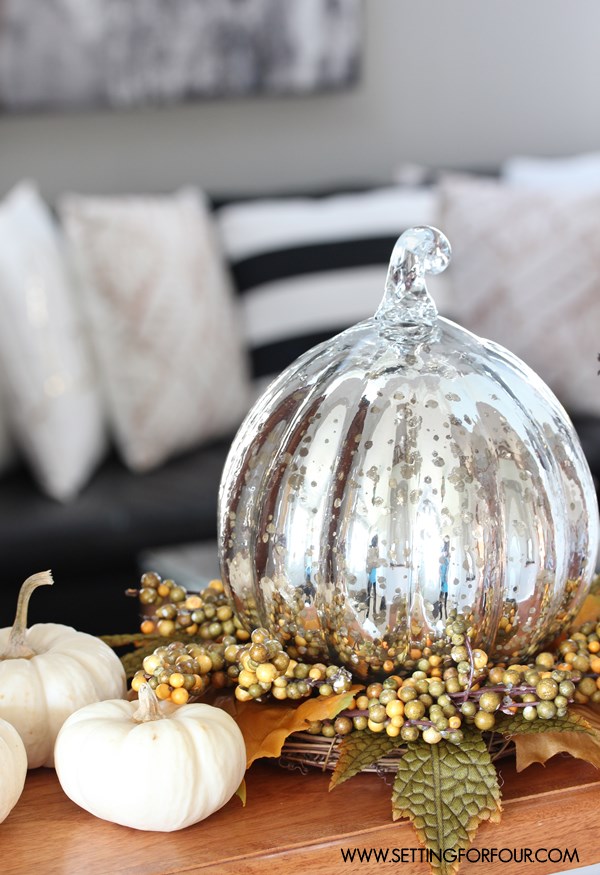 I used a light touch in decorating our living room for fall – I filled an antiqued bread bowl with glam crystal pumpkins. These are the same pumpkins I spray painted black last year..this year I spray painted them white! Who else besides me is addicted to spray paint??
I used to ride horses a lot as a young girl. So when I found this large black and white horse art I knew it had to come home with me! Lots of black, cream and white pillows make our sectional sofa cozy….and this is one of the handmade area rugs my husband brought back from one of his deployments to Afghanistan. It's a gorgeous rich navy and red color and so soft on the tootsies!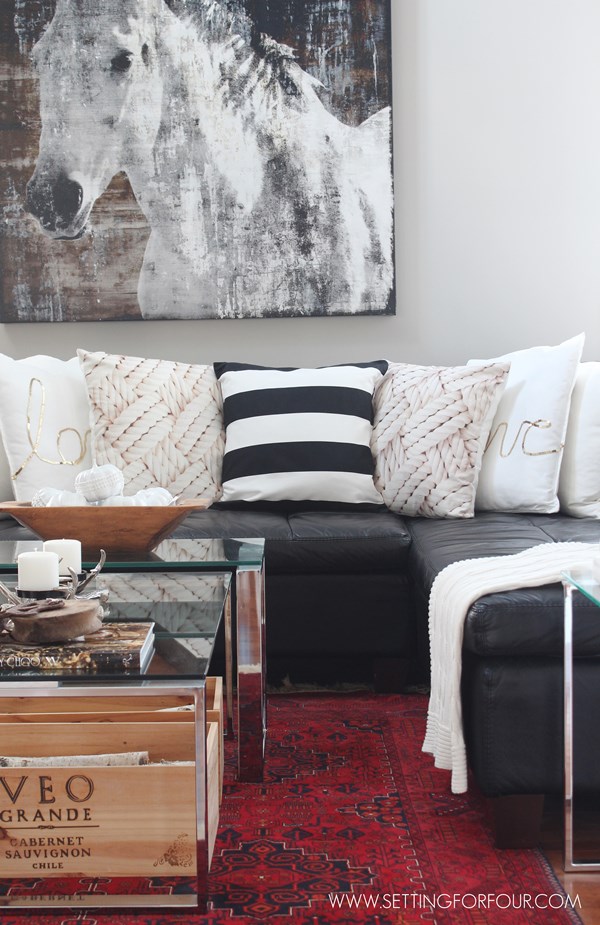 I'm a big fan of coffee table books! They are a great way to display books and anything you add on top always looks stylish! I added a rustic antique pulley to my Jimmy Choo coffee table book….I used to watch 'Sex in the City' religiously! Remember Carrie Bradshaw's weakness for shoes?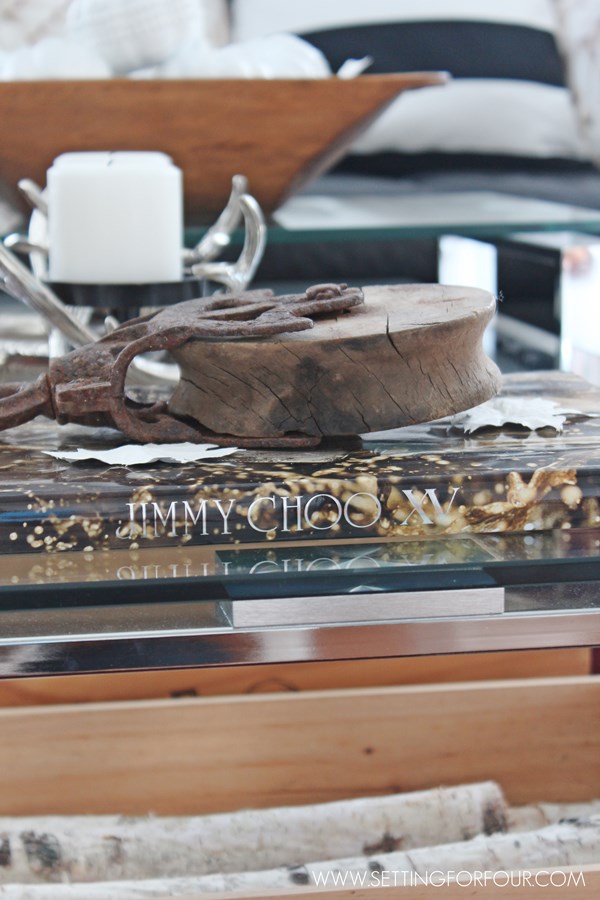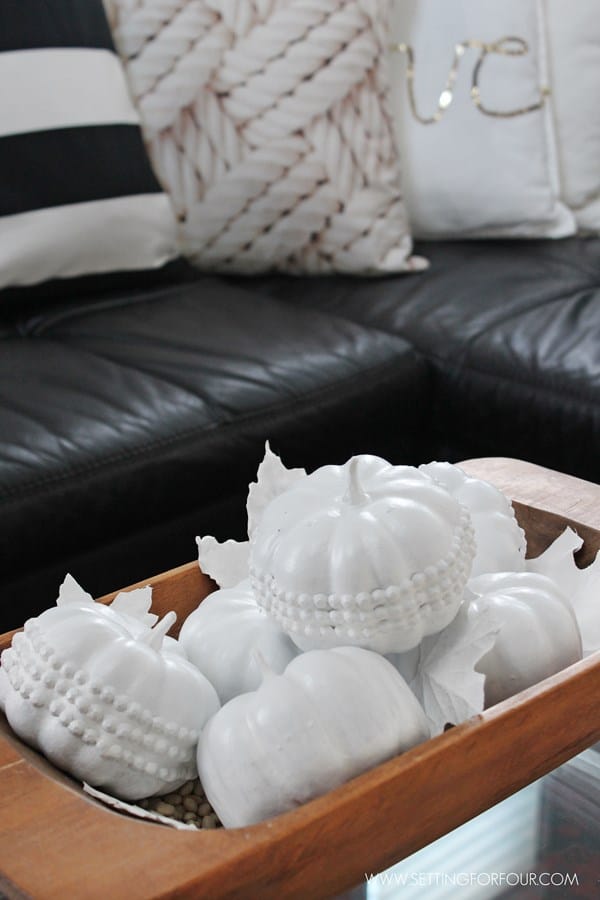 A black wire basket filled with my Pottery Barn Knockoff Decorative Scrolls. A simple fall touch…adding a mini white baby boo pumpkin to a stack of books: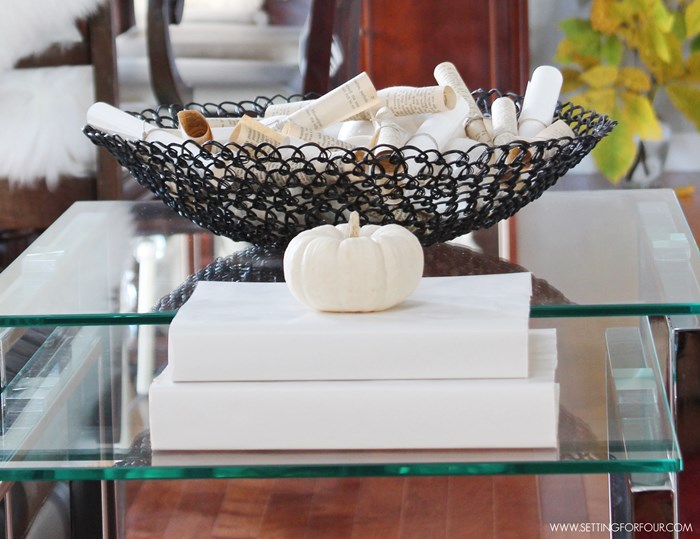 Here's my fall console table vignette: More baby boo pumpkins, a glam crystal pumpkin and fall leafy branches. I love adding texture in neutral tones to our home like these DIY Union Jack metallic painted burlap pillows: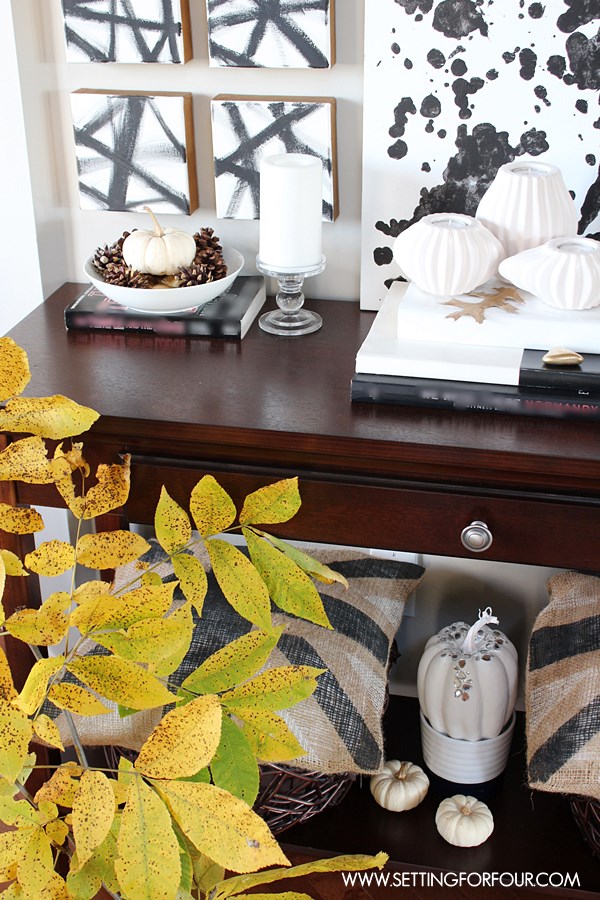 Here's my fall decorated dining room!: