Tutorial:
1. Using Krazy Glue attach the two letter blocks in an L shape.
2. Spray paint silver.
Aren't these fun?
These are so incredibly quick to make and hold my son's 39 Clues books perfectly! I love the shiny zinc industrial look – so great for a boys room!
I think I'll make some for my own office bookcases too!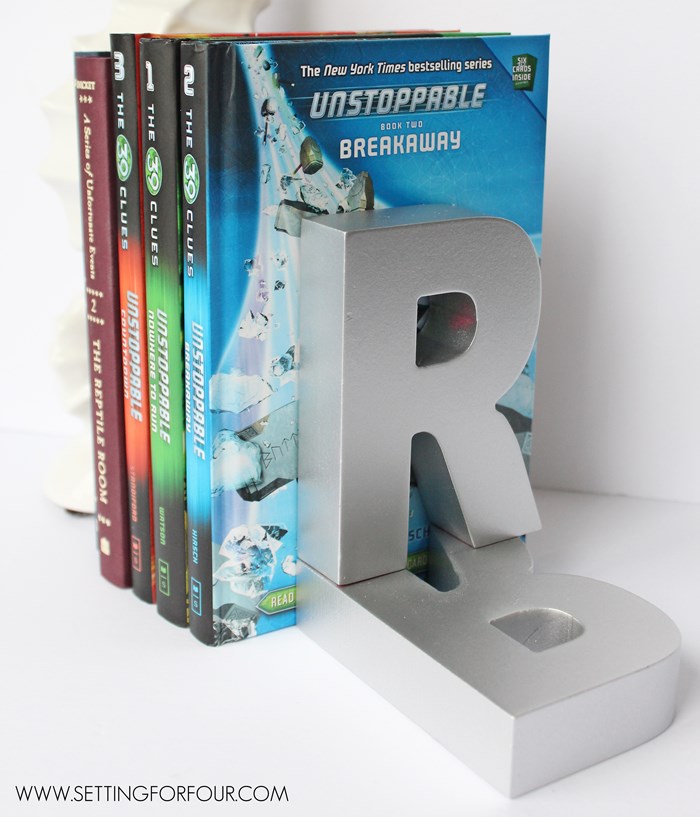 I hope you like my tutorial today on DIY Monogram Bookends For Adults, Teens and Kids!
Check out all of these 20 + Helpful Back to School DIY"s, decor, crafts and recipes!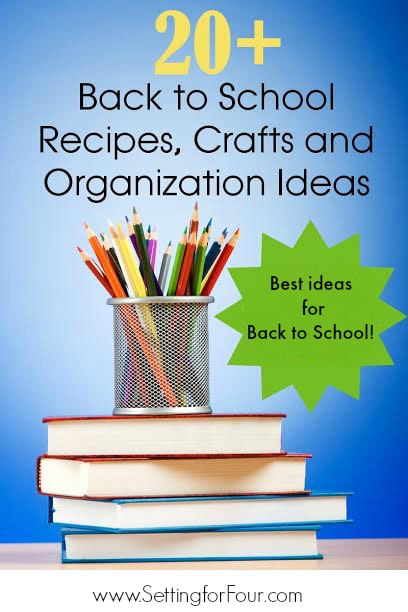 You may also like:
Teenage boy bedroom decorating ideas
Turn Childrens Art Into Tea Towels: Kids Craft
10 + Best Kids Books For Bonding And Learning